If you have a Yoto Player, you probably figured out pretty quickly that a Yoto Club membership was worth the money (I have a whole post about how Yoto Club works here, if you're trying to figure out how it works).
But once you sign up, you're faced with the decision of how to best spend your Yoto Club credits!
I went through the entire Yoto Club card catalog and picked out my favorites and sorted them by age.
Note that they've started offering card packs (like Narwhal and Jelly and Chicken Squad and) as part of Yoto Club so you can save up your credits and use them to get an even bigger discount!
Here are my favorite Yoto Club cards! (The age ranges, of course, are just suggestions – you may have older listeners who love the books noted as for younger readers and you may have younger readers who are thrilled by some of the titles listed for older readers. As always, you'll know your child best!).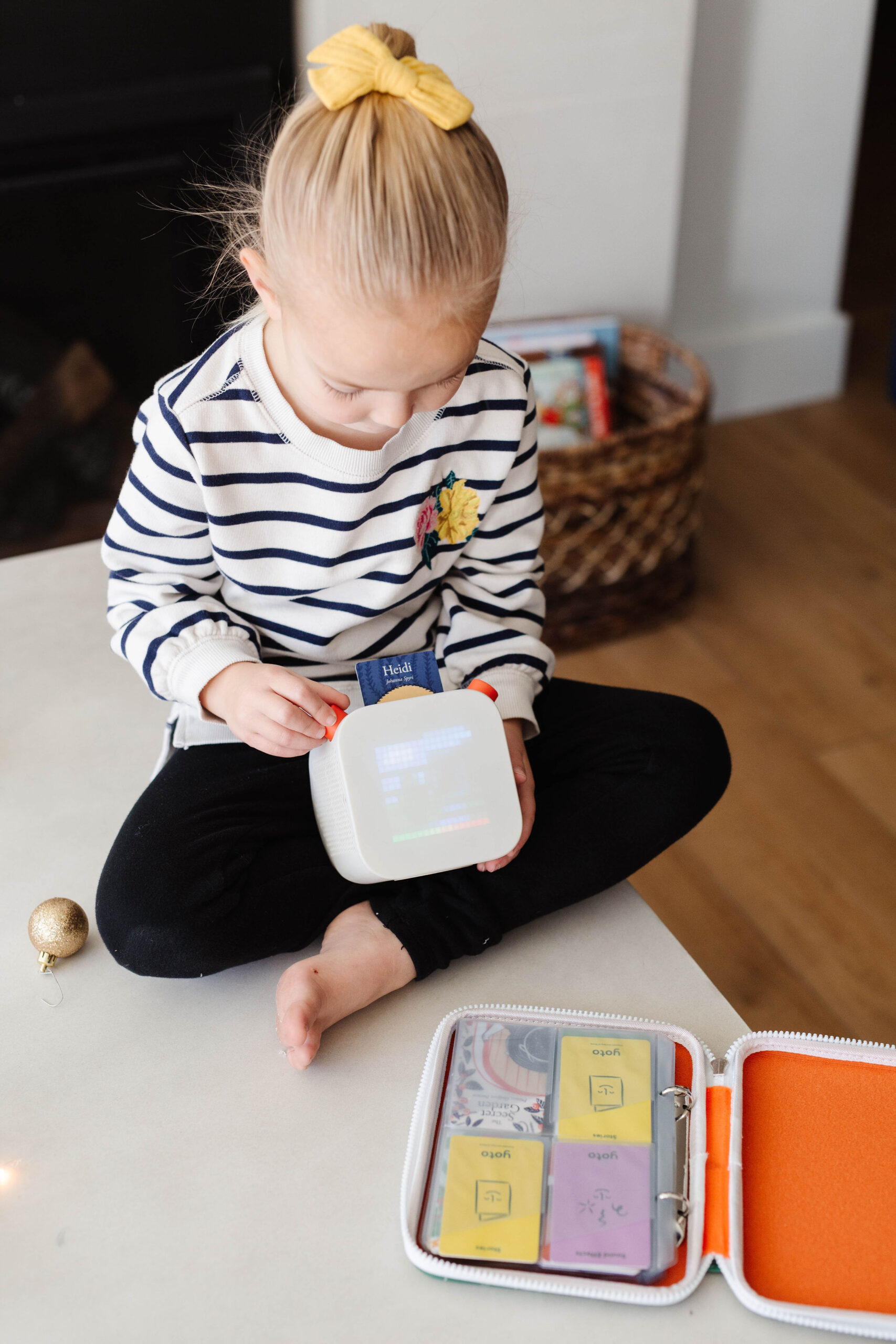 My Favorite Yoto Club Cards
Yoto Club Cards: Ages 0-3
Little Owl's Audiobook Collection by Divya Srinivasan
11 minutes; Age 2-5
In this collection of three stories, Little Owl adventures through the forest during the night, the day, and in the winter. This is perfect for beginning listeners and my girls have loved these sweet stories.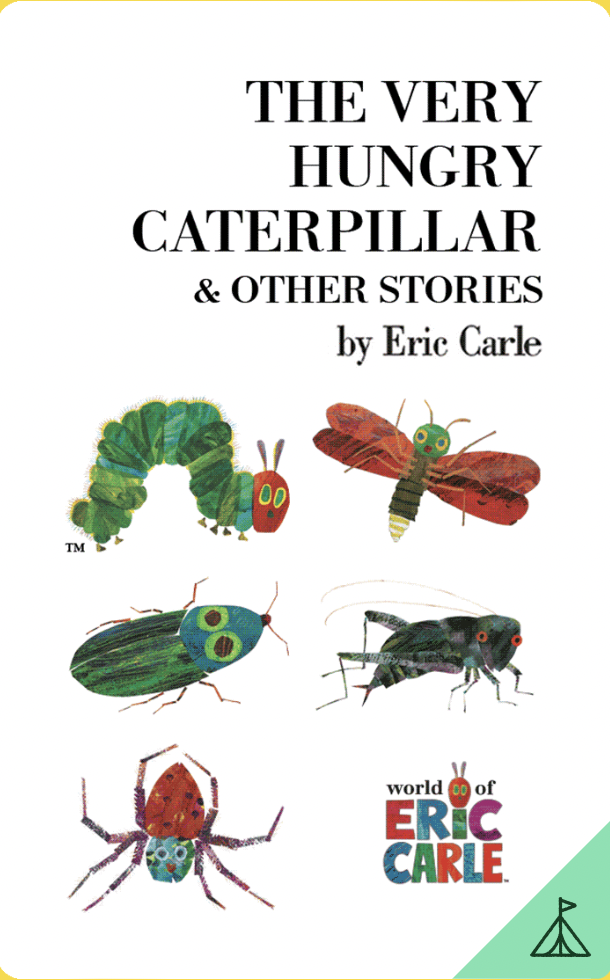 The Very Hungry Caterpillar and Other Stories by Eric Carle
26 minutes; Age 1-5
This Yoto Club card features a literary classic from the beloved Eric Carle, and it includes four additional stories in addition to The Very Hungry Catterpillar. There is even one reading of the Hungry Caterpillar narrated by Eric Carle himself!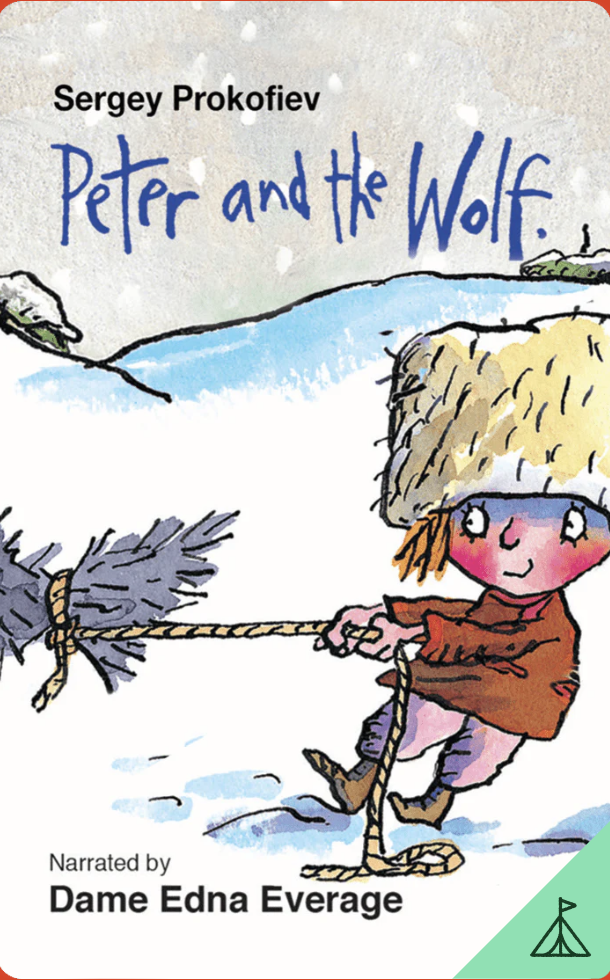 Peter and the Wolf by Prokofiev
1 hr 13 min; Age 0-14
I grew up listening to Peter and the Wolf – it's designed to introduce young audiences to the various instruments of an orchestra with each character having a recognizable instrument assigned to them. It's so beautiful and perfect for younger and older listeners alike!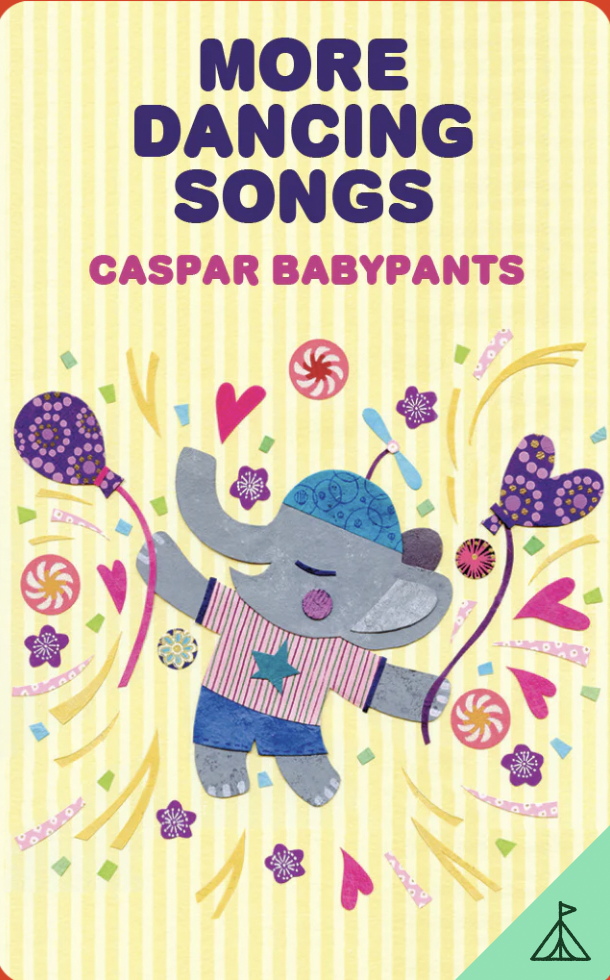 More Dancing Songs by Caspar Babypants
44 minutes; Age 0-14
Caspar Babypants is a legend in family music, and this collection of 20 songs will definitely get your feet dancing. I'd actually never heard of Caspar Babypants until they started appearing in the Yoto card store and now our whole family is hooked on them!
Yoto Club Cards: Age 3-6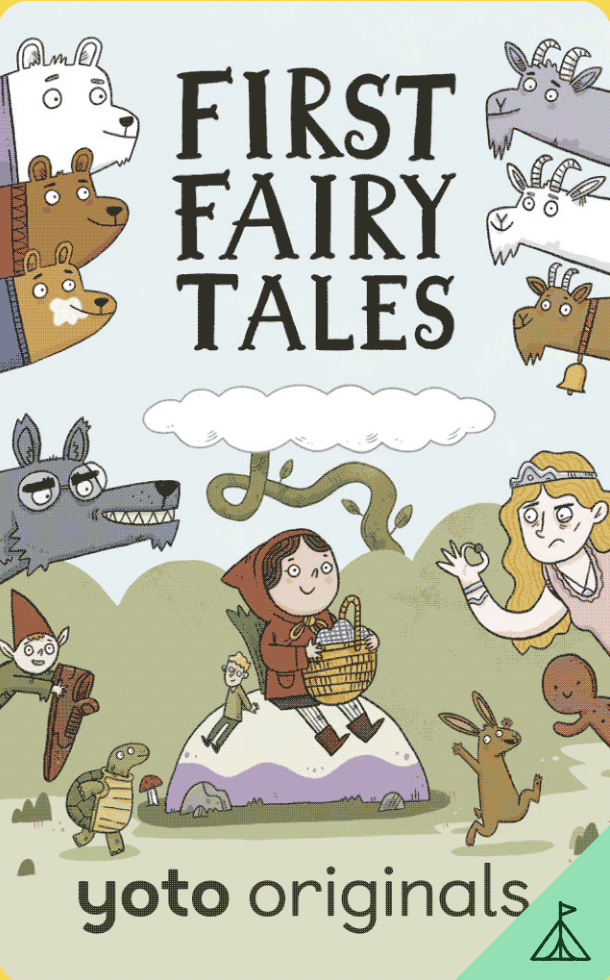 First Fairy Tales by Yoto Originals
1 hr 30 min; Age 3-6
This is such a fun fairy tale collection – complete with sound effects and engaging narration. It's full of all the classics including Jack and the Beanstalk, Three Billy Goats Gruff, Goldilocks and the Three Bears, and 7 others!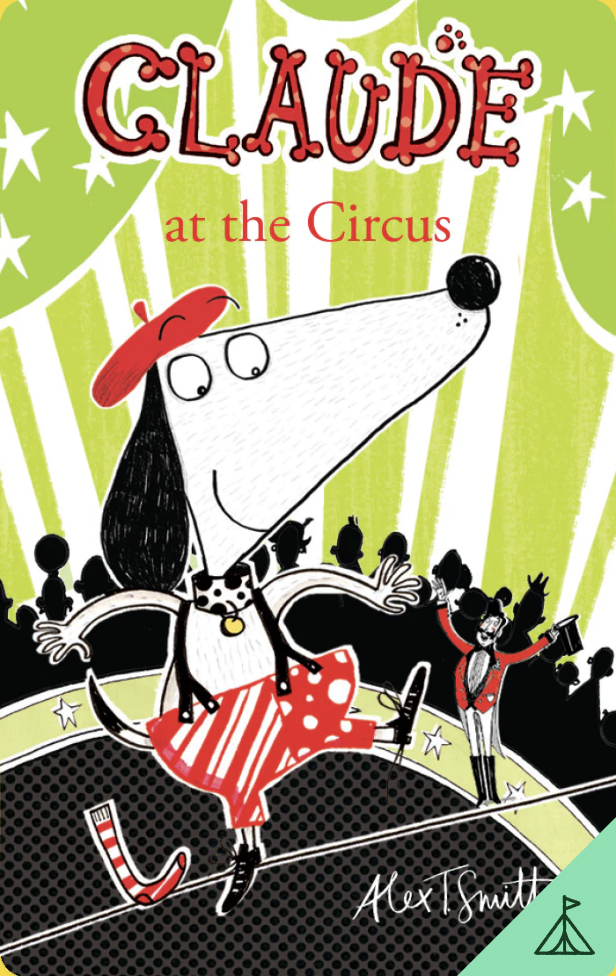 Claude at the Circus by Alex T. Smith
17 minutes; Age 3-6
These short stories have been a huge hit with my girls. The antics of this goofball dog are endless entertaining. Everyone loves Claude (and several other Claude cards are included in Yoto Club!)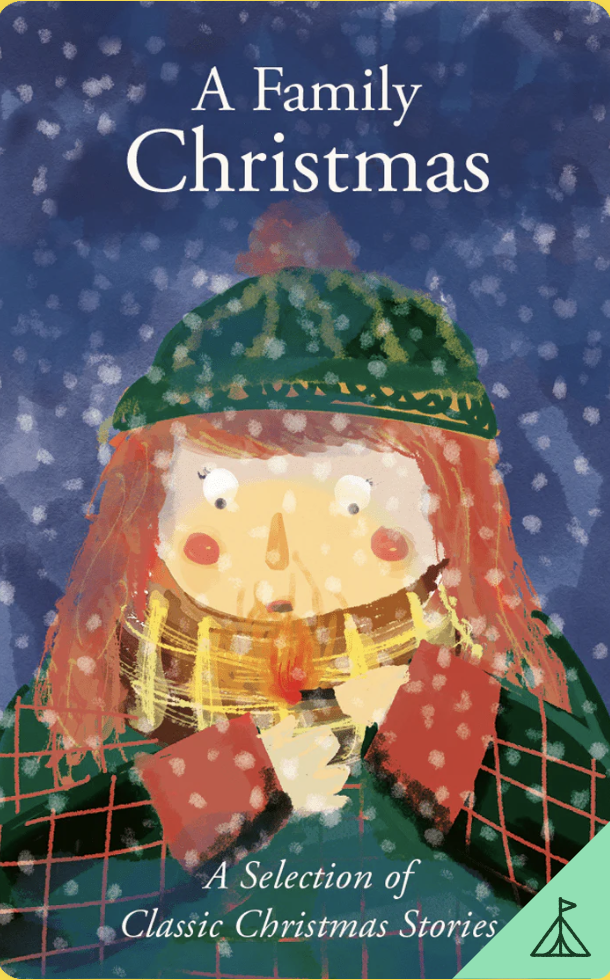 A Family Christmas a Selection of Classic Christmas Stories
2 hr 35 min; Age 3-5
This delightful collection of 9 classic Christmas tales is sure to add some Christmas spirit to the holiday season, plus with more than two hours of runtime, this is a Yoto Club card that gives you some excellent bang for your buck.
Yoto Club Cards: Ages 4-9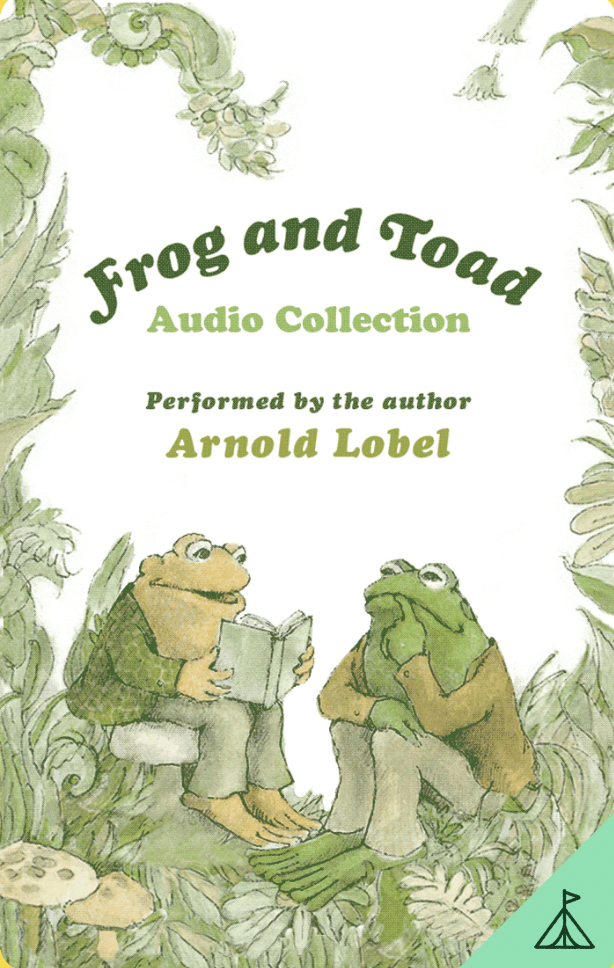 Frog and Toad Audio Collection by Arnold Lobel
1 hr 29 min; Age 5-8
These were some of the first audiobooks Tally ever listened to, back before I'd even heard of a Yoto Player, and they continue to be some of the stories she most loves returning to. Arnold Lobel's reading is just so excellent.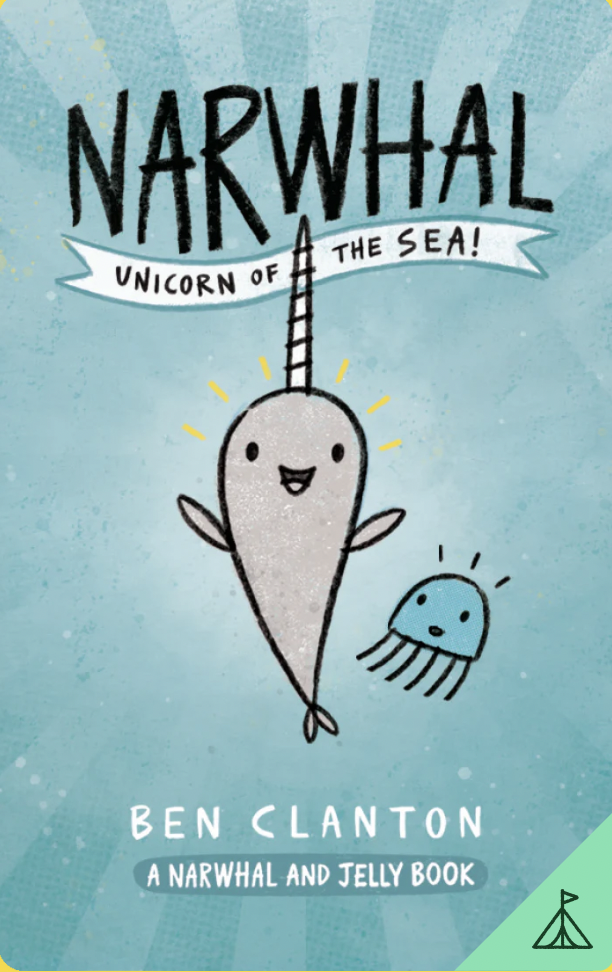 Narwhal Unicorn of the Seas by Ben Clanton
11 minutes; Age 5-9
Our family fell in love with the audio versions of Narwhal and Jelly a couple of years ago on a road trip, so when they were available as Yoto cards, I snapped them right up. You can get the 4 book collection for 4 Yoto club credits too!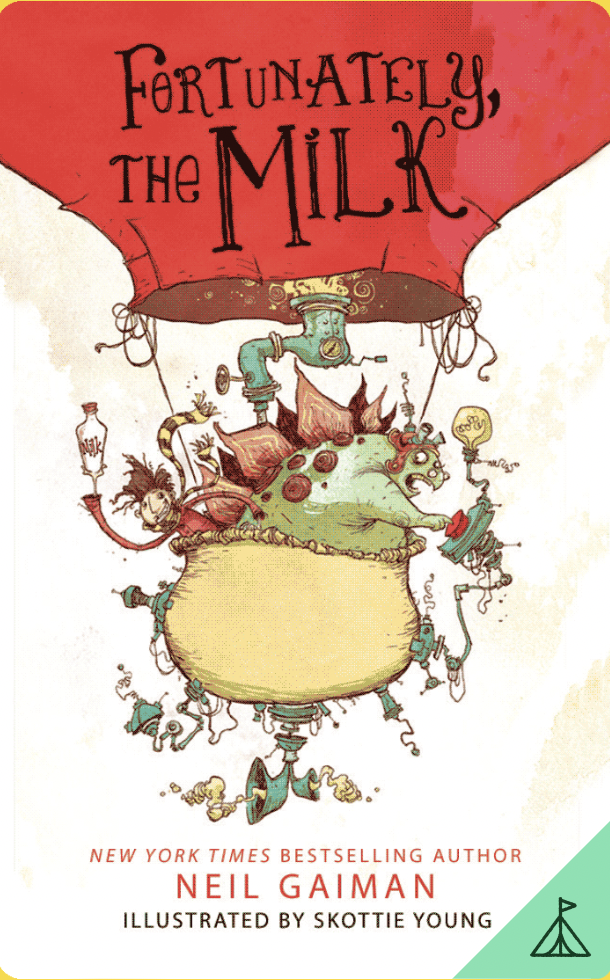 Fortunately, the Milk by Neil Gaiman
59 minutes; Age 4-12
A father is abducted by aliens while picking up milk for his children's cereal. He finds himself on a wild adventure through time and space. This audiobook is SO fun – my whole family listened to this one and we were all absolutely delighted by it.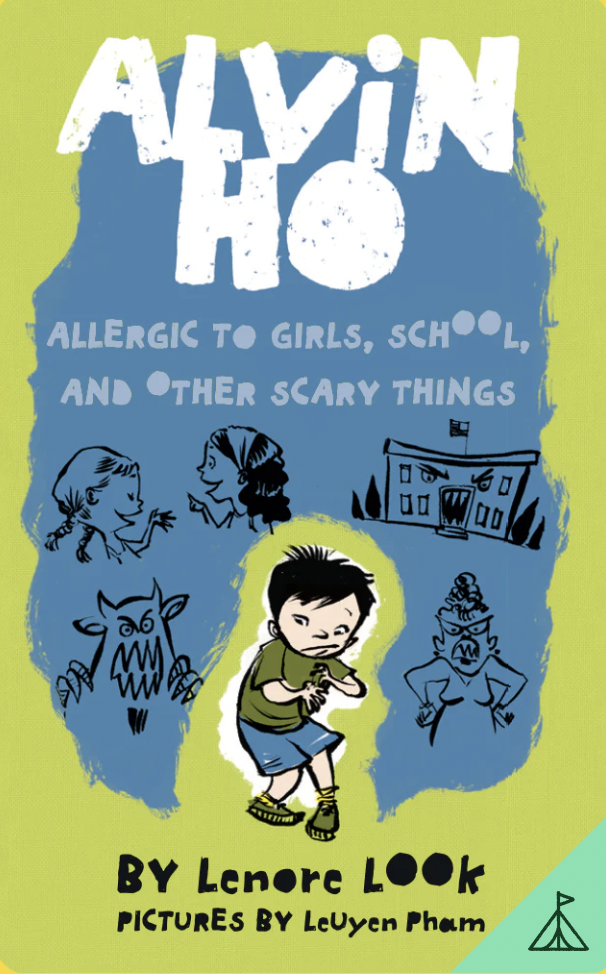 Alvin Ho: Allergic to Girls, School, and Other Scary Things by Lenore Look
2 hr 3 min; Age 5-8
Alvin Ho is VERY scared of everything, especially school, where he never says a word. But when he's at home? He turns into Firecracker Man who isn't afraid of anything. (The second Alvin Ho book is also included in the Yoto Club card collection).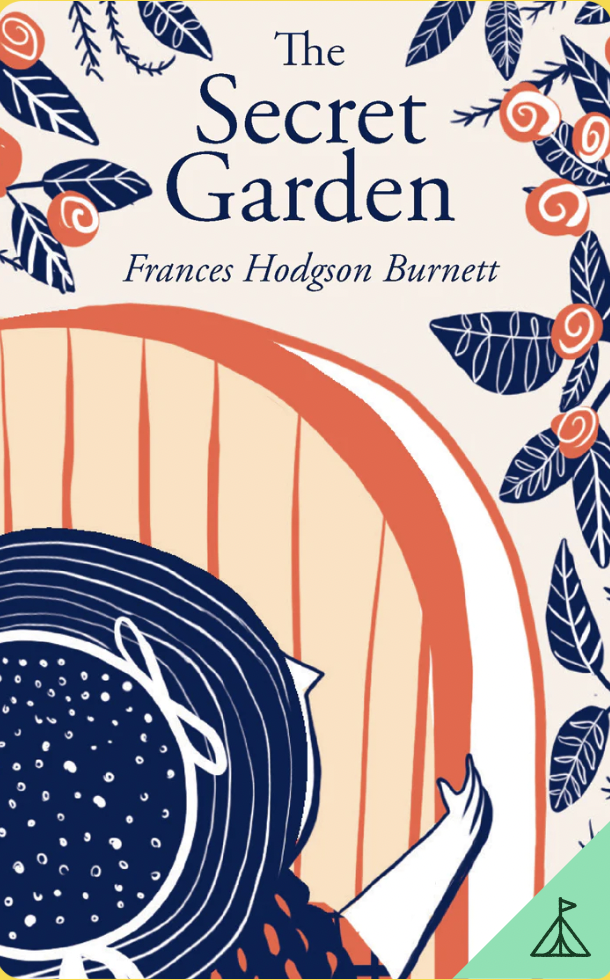 The Secret Garden by Frances Hodgson Burnett
2 hr 37 min; Age 5-8
This classic has been a favorite with several of my girls (Ella included it in the last post about favorite Yoto cards).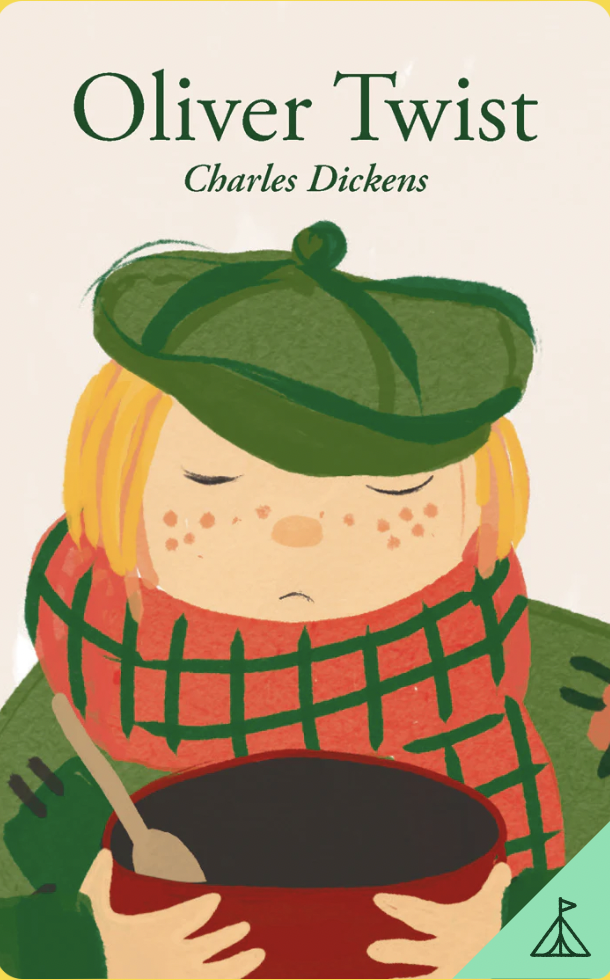 Oliver Twist by Charles Dickens
2 hr 33 min; Age 5-8
Ella knew the title of this classic but didn't know the story so this abridged Yoto card was the perfect intro to this beloved story with an excellent audio production.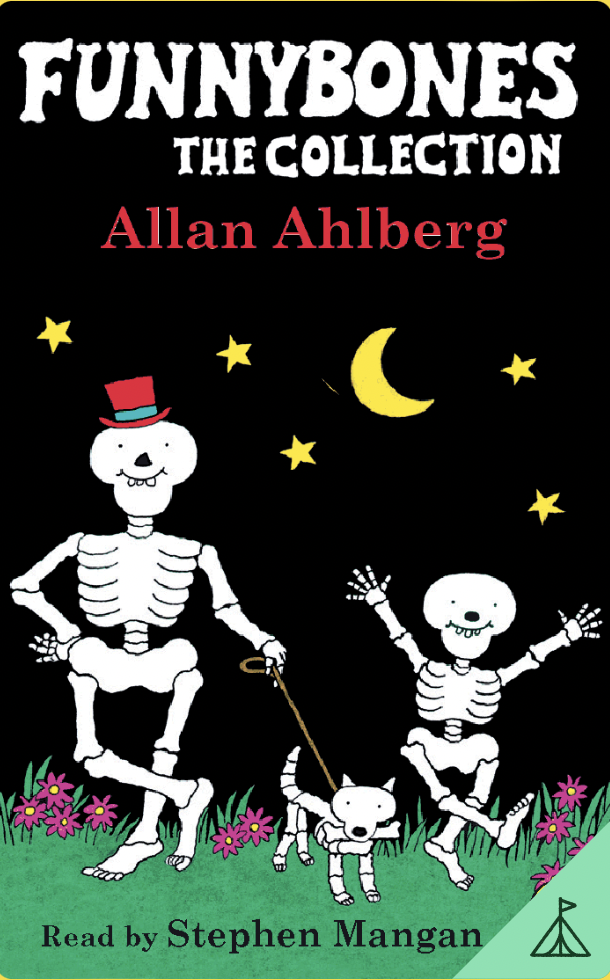 Funnybones The Collection by Allan Ahlberg
36 minutes; Age 5-8
A short story collection is perfect for young listeners and this silly set is A+. It's perfect for Halloween or also fun all year long to keep you giggling as you listen.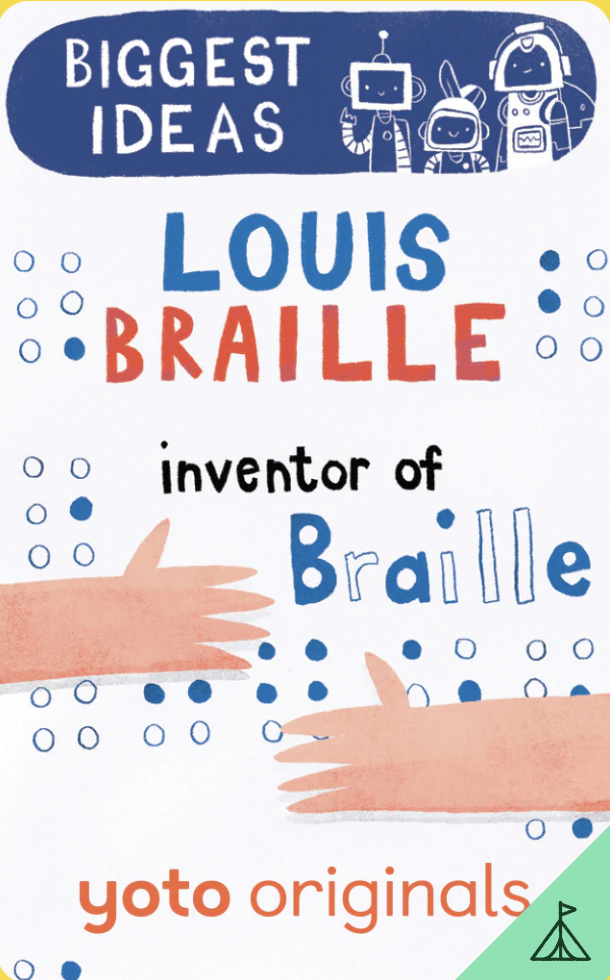 Biggest Ideas: Louis Braille Inventor of Braille by Yoto Originals
28 minutes; Age 6-10
Ani is a non-fiction lover and she dialed right into the BrainBots series. In this one, go back in time and learn all about the inventor of Braille.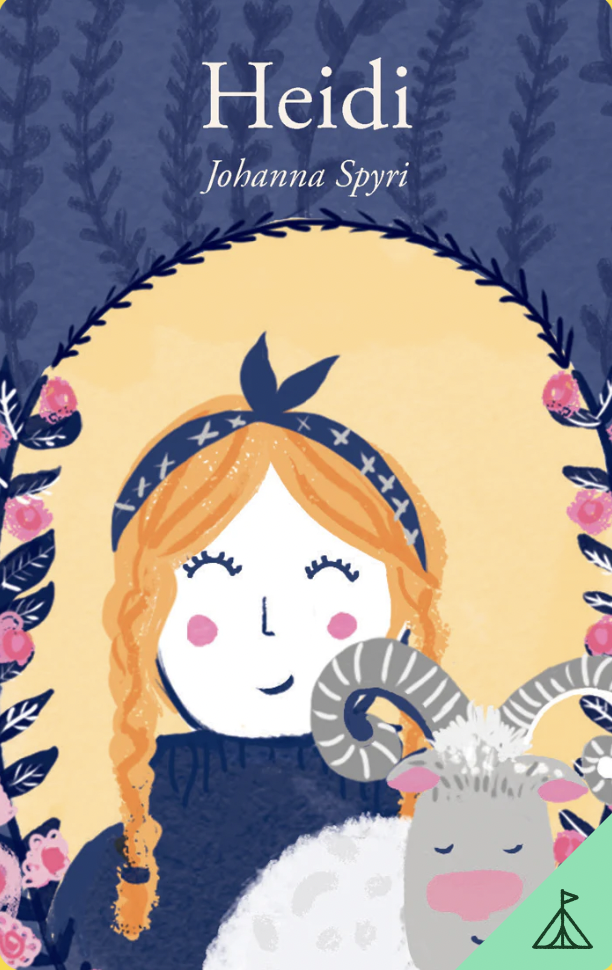 Heidi by Johanna Spyri
2 hr 30 min; Age 5-8
This is a true classic that Ella was just delighted by. Heidi, a Swiss orphan, is heartbroken about leaving her home and grandfather to go to school and care for a sick girl in the city.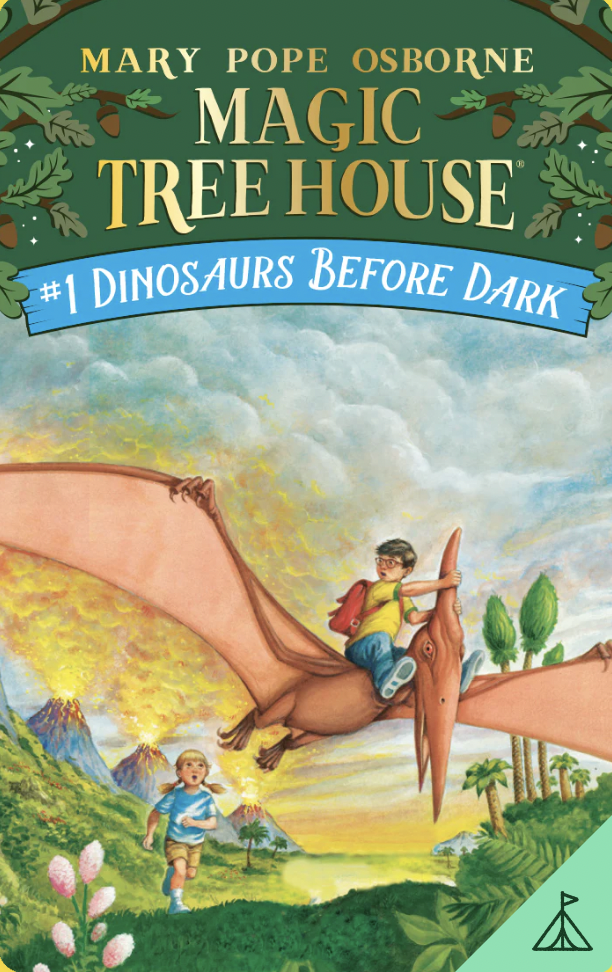 The Magic Tree House: Dinosaurs Before Dark by Mary Pope Osborne
41 minutes; Age 6-9
I've never had a child particularly interested in the Magic Tree House books until Tally who has really taken a shine to them and listens to them nearly every night as she goes to bed. This is the first book in the series.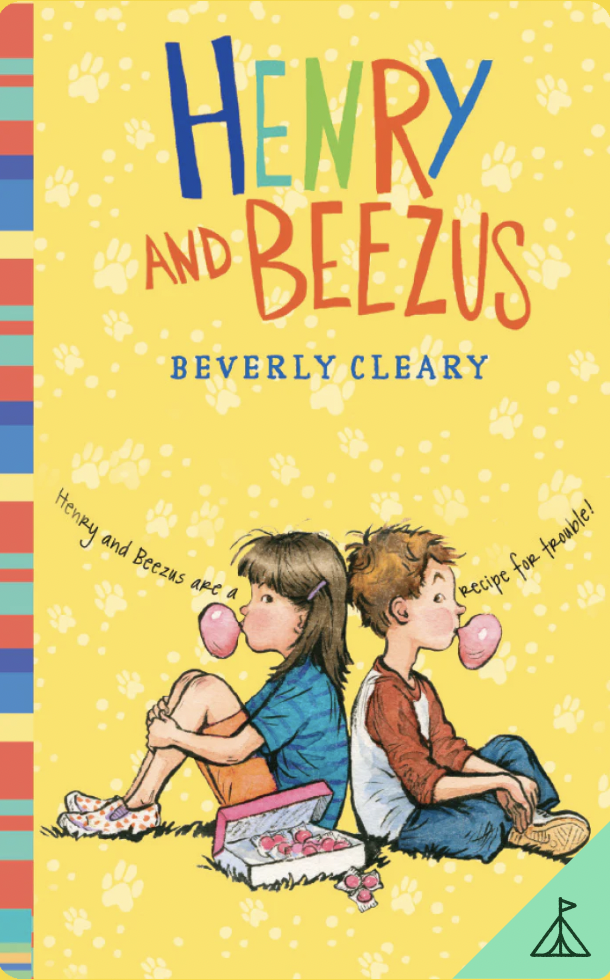 Henry and Beezus by Beverly Cleary
2 hr 31 min; Age 6-12
In our family, the Beverly Cleary books definitely in our top 5 (especially on audio). We've read many of them together, and my girls love reading and listening on their own. And I just love Henry Huggins. I'm pretty sure Tally has listened to this one a million times.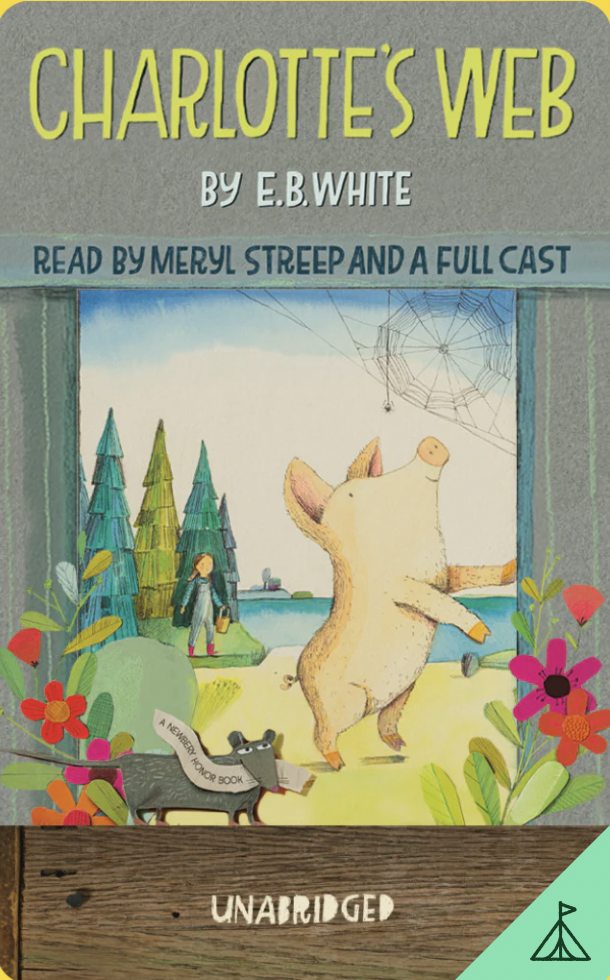 Charlotte's Web by E.B. White
4 hr 3 min, Age 8-12
This full cast production led by Meryl Streep is not to be missed – just when you thought this beloved story couldn't get any better!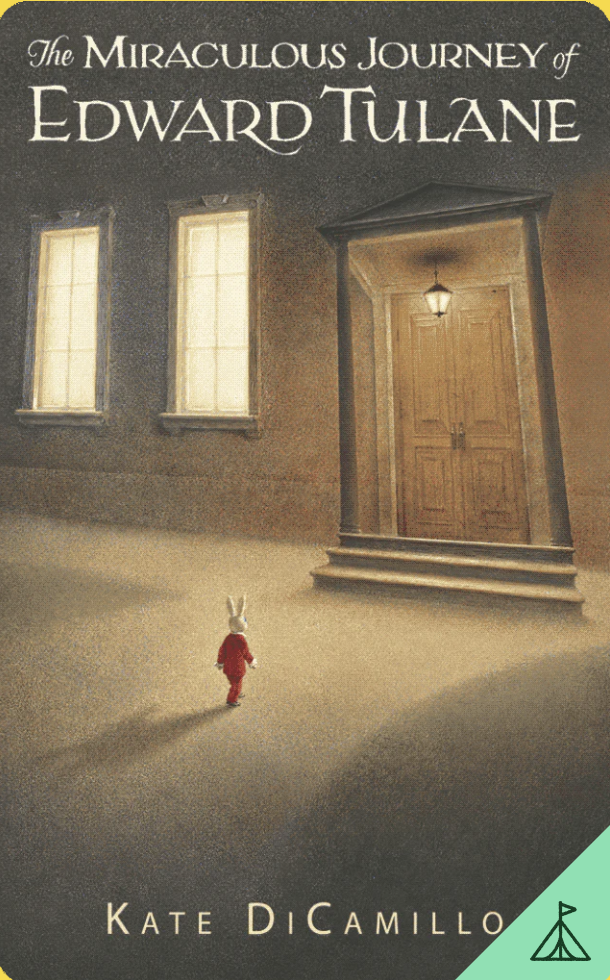 The Miraculous Journey or Edward Tulane by Kate DiCamillo
1 hr 56 minutes; Age 7-10
I'm pretty sure Kate DiCamillo is a miracle worker. This book, with gorgeous illustrations, is a perfect classic story about a beloved china rabbit who, as sometimes happens to even the most loved toys, gets lost.

Yoto Club Cards: Ages 9+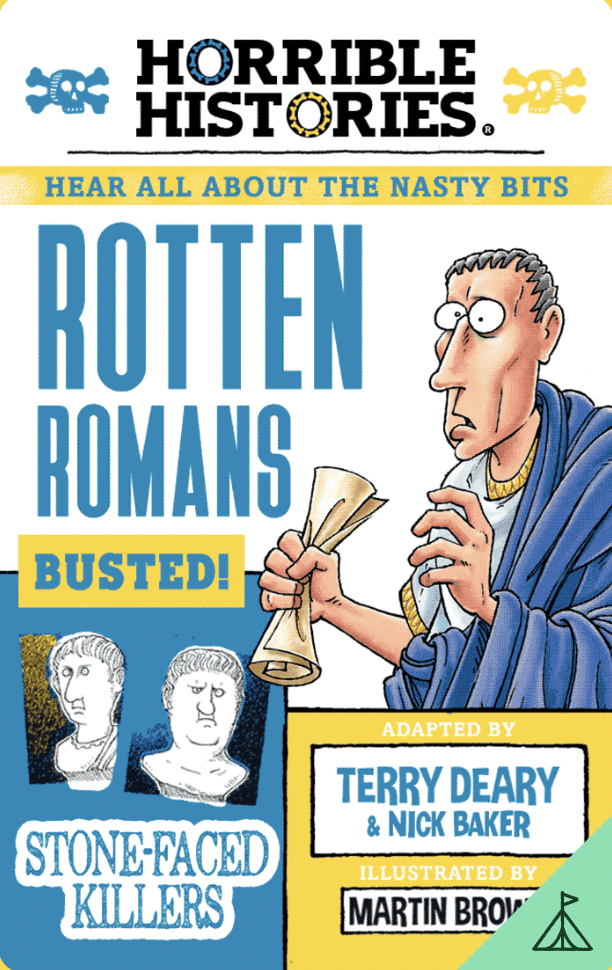 Horrible Histories: Rotten Romans by Terry Deary & Nick Baker
1 hr 1 min; Age 7-11
It's no secret that history has some less than savory moments and infamous people. This series shines some light on those moments in a satirical way and lets you know all the facts about history you never knew you wanted to know. If you have a child who loves the I Survived books or the Nathan Hale's Hazardous Tales, this is a great collection.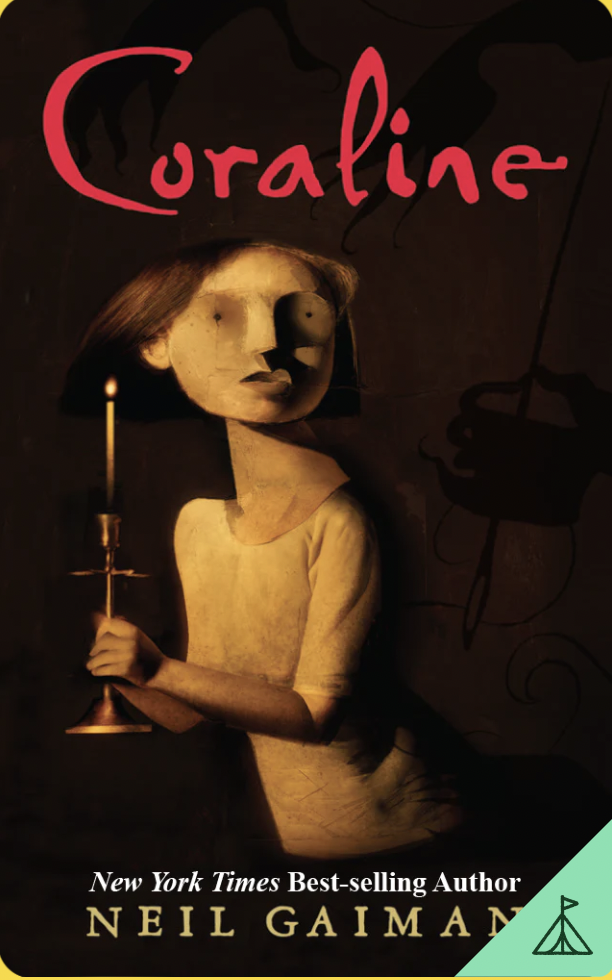 Coraline by Neil Gaiman
3 hr 37 min; Age 8-12
This creepy story is perfect for Halloween, but really fun all year long. Like many Neil Gaiman books, it definitely has some weirdness!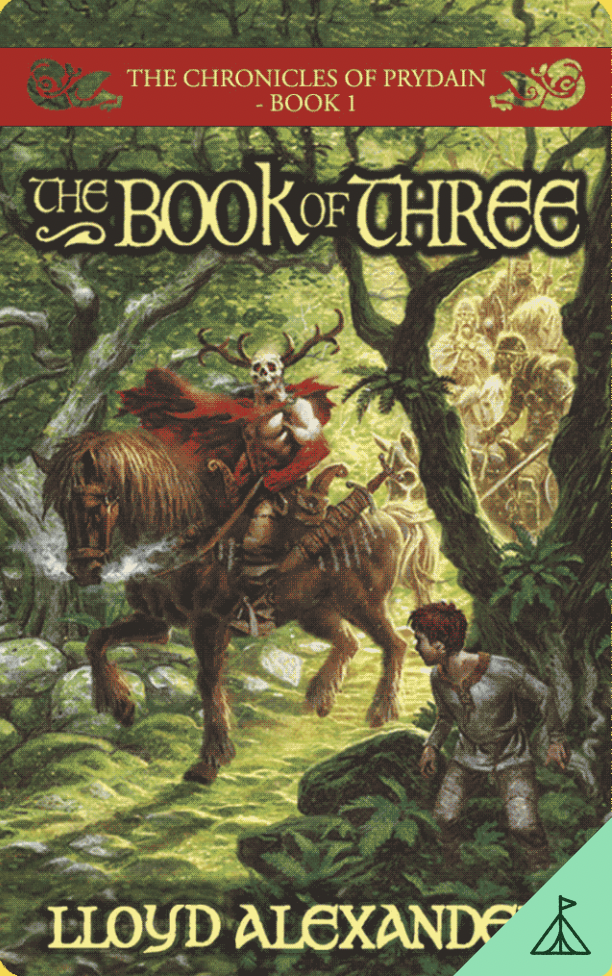 The Chronicles of Prydain: The Book of Three by Lloyd Alexander
5 hr 3 min; Age 8-12
I wasn't even familiar with this series of good vs. evil until Bart's parents gave me the whole series as a gift (and then Bart went back and read them all again before I got to them!)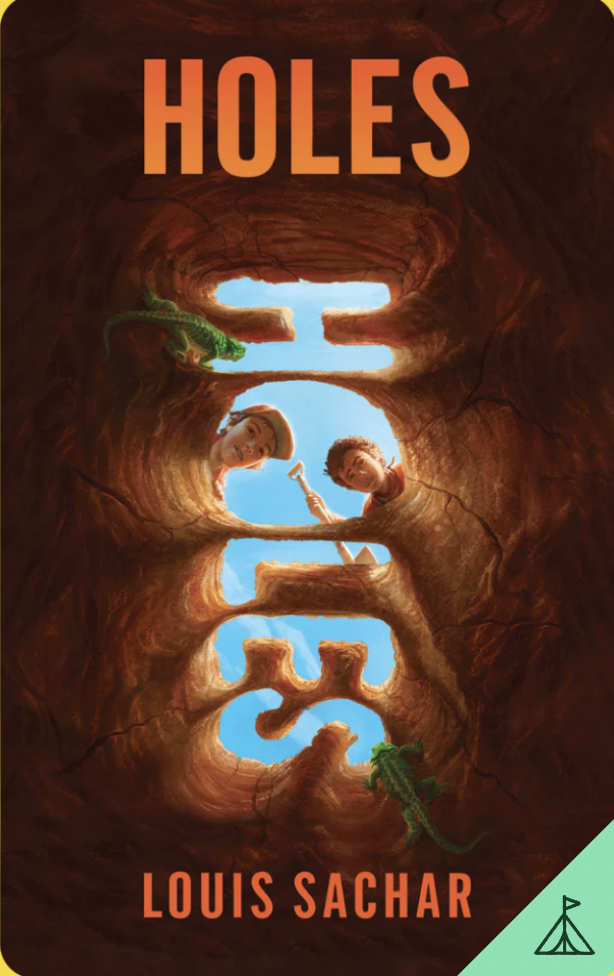 Holes by Louis Sachar
4 hr 30 min; Age 10-14
Holes is one of my favorite Newbery winners and since my girls love the Wayside School books, I couldn't wait to introduce them to this one. It was just as good as I remembered and when we finished, we had a special outdoor movie night with our giant screen to watch the film version.

Any other Yoto Club cards you've loved? I'd be delighted if you shared in the comments!
if you liked this post about the best yoto club cards, you might also like these other posts: