Every time I read this post, I think I should delete it all and just have happy smiling pregnancy photos of myself. But I just can't bring myself to do it. So, probably you should just skip this and go read something about kittens and baby polar bears. Consider yourself warned.  
It is really hard not to get grumpy about having an overdue baby.
Not because you are mentally thinking you should already have a baby (I was somewhat prepared for a late baby after Ella's birth, eight days after her due date), although it's not exactly pleasant to still be pregnant in a month you were truly hoping you would NOT be pregnant in.
But because your entire life becomes about the fact that you HAVE NOT HAD THE BABY YET. Every text message is asking where your baby is (safely inside my apparently way-too-hospitable womb). Every conversation is about how if I'd just take a long walk, I'd go immediately into labor (no. I will not. I went for a four-mile brisk walk yesterday with a couple of friends and didn't have a single solitary contraction). Everyone is asking why my doctor won't just induce me on my due date (because a due date is not like a stone marker of when your baby is ready to be born).
And, look, I know, logically, everyone means well and is just excited, blah, blah, blah, and not trying to make me tear out my hair with their "helpful" suggestions about how to put yourself into labor (my strong medical opinion is that you cannot put yourself into labor. If your body is ready to have a baby, you can do things that might move things along, but you cannot just force your body to go from "totally not ready" to "grab the bags and let's head to the hospital" by virtue of spicy food/pineapple/castor oil/sex/walking/running-up-stairs). Logically, I recognize that everyone's questions and comments about this baby and her late arrival are well-meaning. But it's pretty hard for me to feel logical about this when the barrage is never-freaking-ending.
Are you feeling so incredibly sorry for Bart who has to live with me ranting endlessly about this? You should be.
The moral of the story is, I will clearly never be one of those women with a 40 week picture where I'm holding a newborn.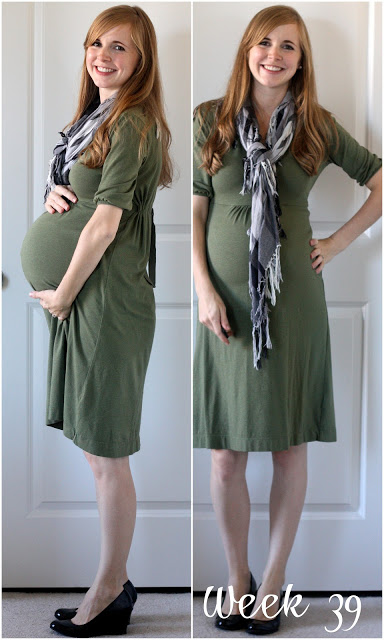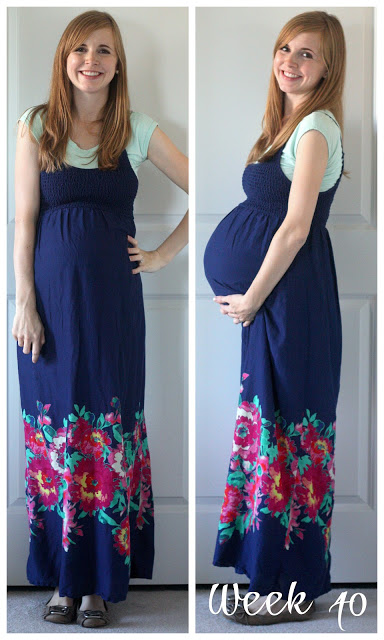 On Friday, when I hit 41 weeks, this baby will be induced.
And then I shall have a little tattoo done on my arm to remind me to never ever speak to an overdue woman unless it is to suggest we go out to lunch.