This has been (obviously) a big year for us, with Bart finishing his first year of the MBA, a summer in Phoenix, and then our fall abroad.
But 2015 is shaping up to be a big year of change too.
This weekend, we'll arrive back in North Carolina and move into a new house. Our whole house situation was starting to make me a little nervous as our time in London wrapped up and we still hadn't found somewhere to live when we got back.
We had several houses fall through and we were feeling majorly torn between getting something that we liked and something that wasn't insanely expensive. We'd loved our house last year so so much, and I was going to be devastated if we had to spend our last months living somewhere I couldn't stand.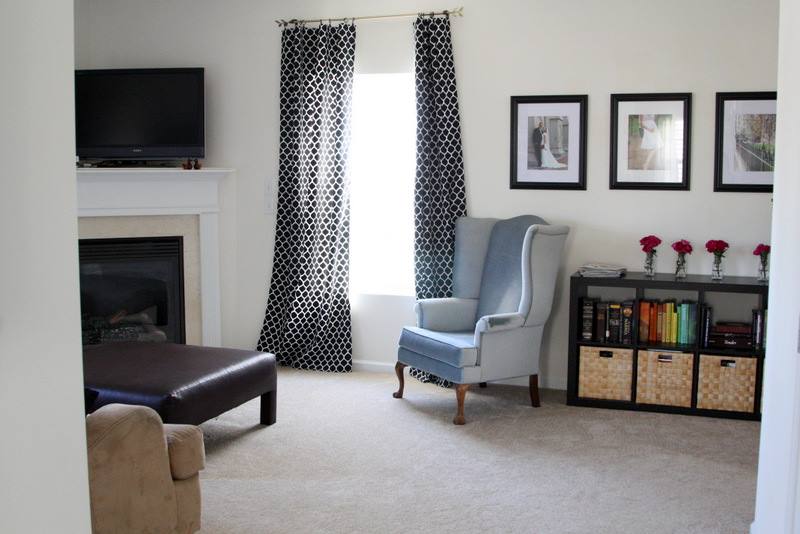 Then, I was looking through Zillow and happened to see a listing by the same property manager who we worked with on our old house and I emailed her asking if she knew of a house around the size of our old house that would let us do a six month lease.
She emailed back ten minutes later, saying she had a nicer house in a better neighborhood that was available for exactly the period we wanted (the current renters had signed a year-long lease and then bought a house and wanted out six months before their contract expired). The house was more expensive, but the current renters were willing to pay the difference, so the price was back where we felt comfortable.
And because the property manager already knew us, we didn't have to fill out an application or background check or pay for those to be done. We just signed the contract, sent in our deposit and first month's rent and, done. We were no longer homeless. (We still have no furniture because the renters who took over our lease are renting all our furniture through the end of June, but we'll talk about that later).
Some day, we might pick a place to live and actually see it first, but this is not that day.
So a new house, and then, of course, a new baby in the next two months (and we'll finally get to bring this baby home to a house that has room for them).
Then Bart will graduate in May, and in July we'll move to the opposite side of the country and he'll start a new job and we'll begin a new phase of our lives.
All these new things make me want to clear out some of my old things, including my phone which is now at that stage where it holds a charge for approximately the time it takes to read my email and take one Instagram photo (in the time it took me to write these paragraphs, I went from 18% to 4%).
I've been contemplating making the switch to a new kind of phone for the last couple of years, and so I spent a little time last week fiddling around on the MotoMaker website, where you can customize your own phone (this is my sort of artistic outlet – no pressure and if it doesn't work out, you clear it immediately and start from scratch).
You can choose different colors for the back (including leather and wood backings, which I think is awesome), the metallic accents, engraving for the back, and all sort of other details.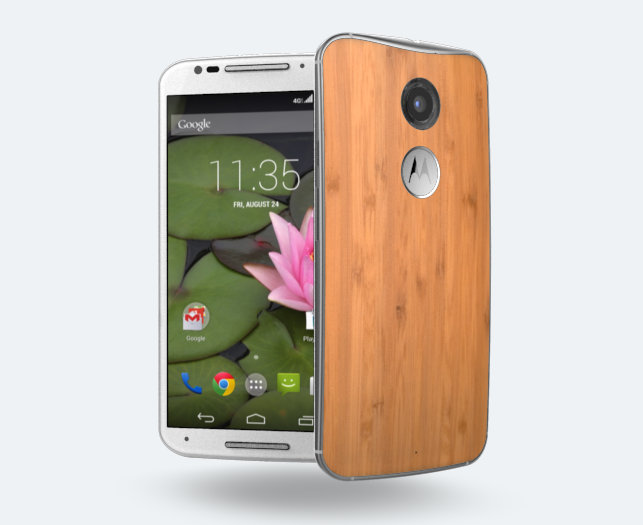 It has more voice-activated features, which has become increasingly important to me as I add more small children to my life, and the Best Shot feature takes several photos before and after you snap the picture and identifies your optimal shot (hello wiggly small children).
I also appreciate that it doesn't have the premium price of other smartphones (it's $99 with a contract), since although I'll be back to having an employed husband again in 2015, we'll also have some excellent student loans.
But actually, let's not talk about those.
I was selected for this opportunity as a member of Clever Girls and the content and opinions expressed here are all my own.