Right after we moved here, I was chatting with one of the other MBA wives and she mentioned she'd made a list of all the places in the Triangle area she wanted to eat at over the next two years.
Obviously, I knew right away I'd found a true friend.
We've informally decided to try a new place once a week (which means, of course, that we hit a new place every month or so).
Jessica is the perfect friend to go with because she loves food as much as I do, she's an adventurous eater, and she has two small girls (so neither of us is fazed if there is a complete meltdown over a straw or some other hideous injustice).
Also, since we both have husbands in the MBA program, we aren't going to expensive places. Another bonus.
In early January, when both of our husbands were gallivanting around the Bay Area touring tech companies, we visited Toast in downtown Durham.
Belize and her two kids joined us (they'd just returned from California, so it was more like breakfast to their jet-lagged selves).
We got there right before the lunch rush and sat at a table right by the front window looking over the square. It was a great little outing, and by the time we got home, my girls were delightfully worn out and went right down for naps and quiet time.
A Thursday win, I'd say.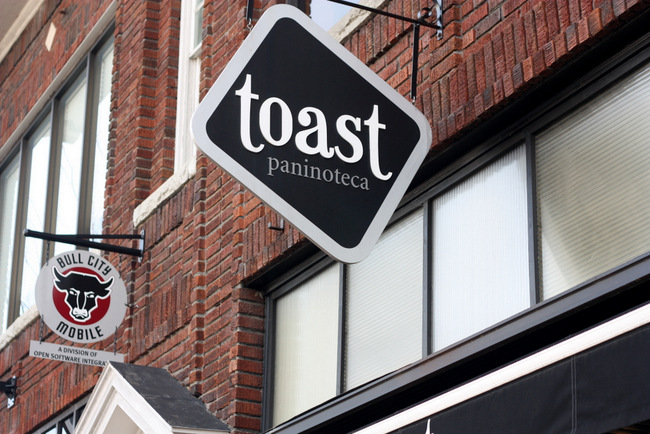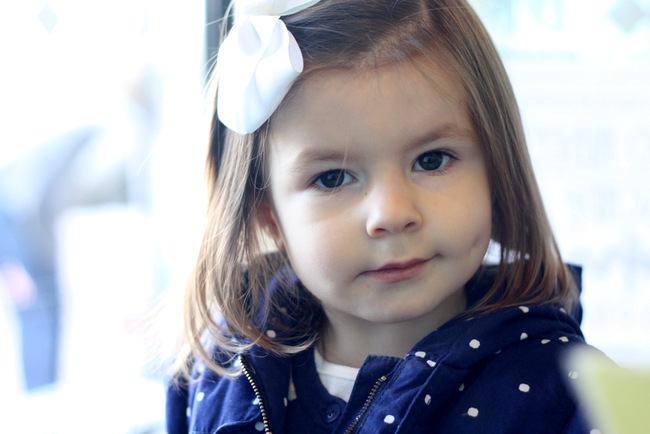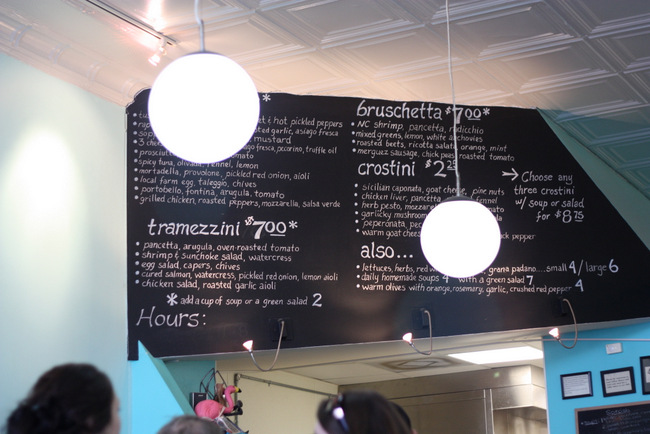 Ani amused herself by eating a lemon while we waited for our food.
I had the crostini plate (you could pick three different kinds and got two of each – the honey/goat cheese/black pepper was the obvious winner) and a bowl of sauerkraut and sausage soup which was delicious.
After we finished our food, the four older children ran back and forth along the sidewalk. I think it helped Ella burn off the two crumbs of crostini and glass of water she ate.
Haven't taken down your Christmas stuff yet? Don't feel badly – Durham hasn't either.