For Valentine's Day, we gave our girls each one small gift (a little board book for Ani and a set of foam stickers for Ella).
We wrapped them up and put them on the breakfast table. Everyone was happy – the girls because of their gifts, and Bart and I because of this really super good puff pancake.
There was no chocolate to be seen.
That afternoon, at lunch, I told the girls we had a special treat for Valentine's Day and when they saw these flavored Mott's Snack and Go pouches, you'd have thought there were truffles the size of their heads waiting for them on their plates.
My suspicions that we keep the sugar under pretty tight wraps around here were confirmed when I asked Ella what her dream snack time treats would be.
Her first three answers?
"Graham crackers. Juice. Milk."
Followed by "waffles, pancakes, and cold cereal."
Way to dream big, little friend.
(In fact, Bart and I went to a Duke basketball game a couple of weeks ago, and I told our friends who were babysitting that she could have a bowl of ice cream before bed. When we returned, the husband told us that he'd scooped her a dish and she'd said, "No, that's WAY too big. I can't have nearly that much." I was very proud).
Lest this all sound like my child is the champion eater, let me hasten to add that one of the reasons we try to limit sugar is because Ella is a complete sugar-fiend and would eat nothing but sugar if we let her.
And she's definitely testing her picky-wings, so I'm constantly trying to maintain a balance between foods she enjoys and testing new foods on her.
One of the easiest ways to do this is at snack time when I can combine familiar items with new tastes.
We might do graham crackers with peanut butter sprinkled with coconut or dried fruit, or Mott's Snack and Go pouches in a flavor other than plain apple (she's really taken to the Mango Peach), or plain yogurt with various berries stirred in (when my children discover that yogurt comes in flavors other than plain, the jig is up over here).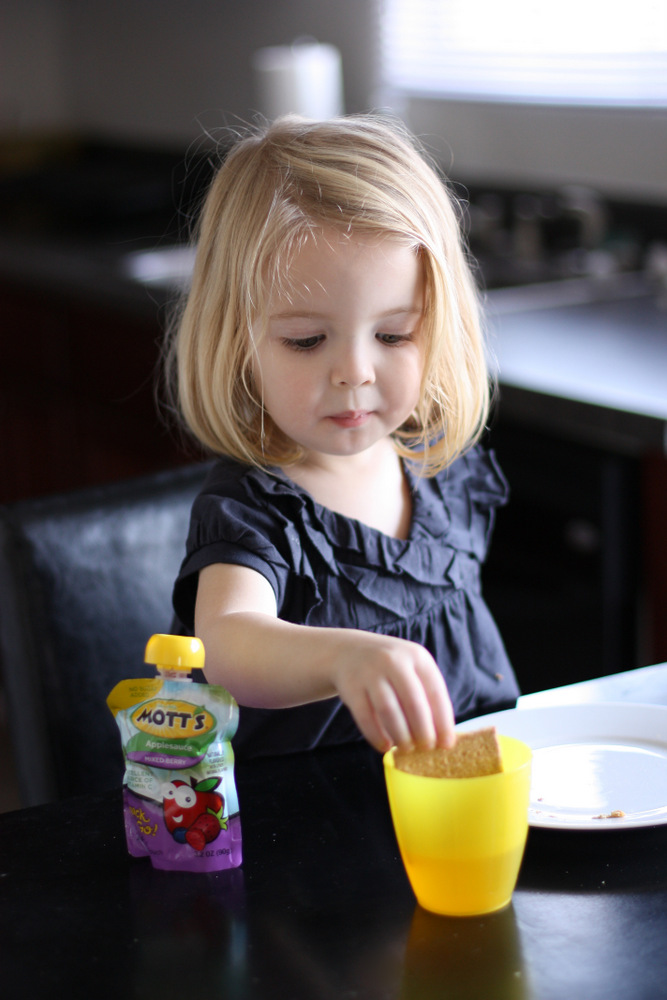 I try not to push too hard at snacktime (I save that for dinner), but it's nice to have a low-stress environment to try discovering that new tastes can be delightful and fun, rather than tear-inducing.
And it's pretty helpful to have a one-year-old who is currently in that glorious stage where they will eat absolutely anything.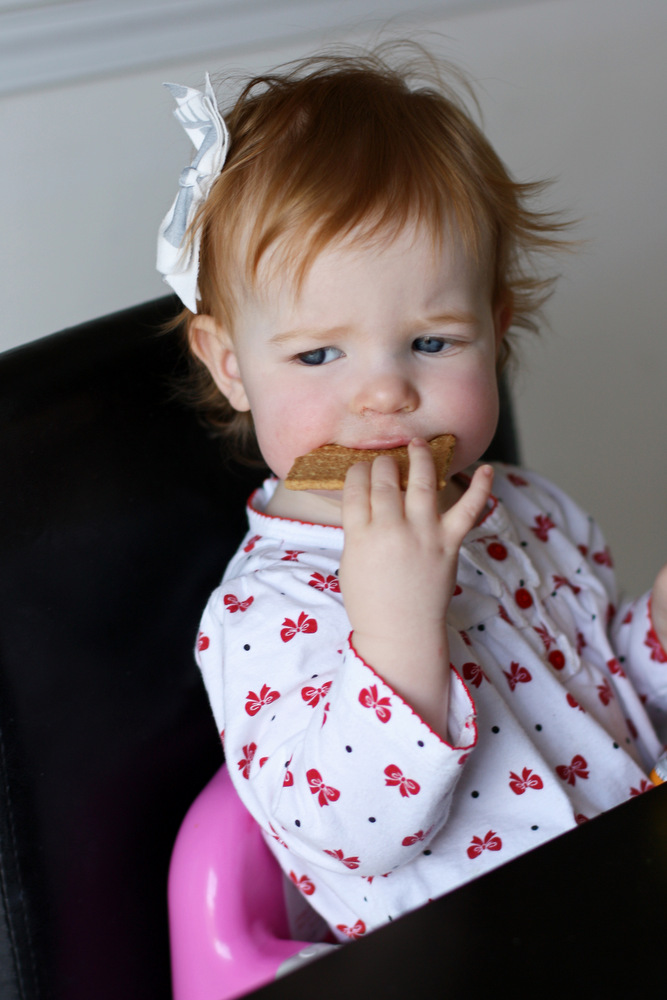 I didn't appreciate that stage enough the last time around.

Mott's® Snack & Go is the nutritious applesauce kids love in a squeezable pouch they can take with them wherever they go. Mott's is also the only applesauce brand with Box Tops for Education®, helping to support kids' schools. Click here to download a buy one get one free Mott's® Snack & Go coupon.


Disclosure: Compensation was provided by Mott's® via Glam Media. The opinions expressed herein are those of the author and are not indicative of the opinions or positions of Mott's®.