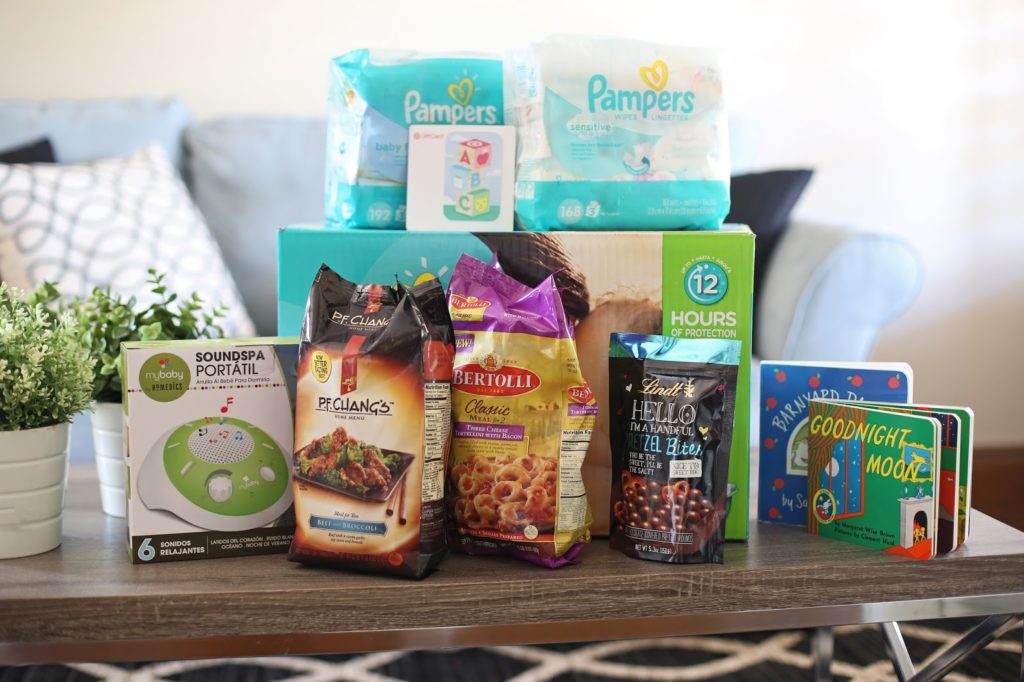 As a member of the Pampers Baby Board, I get the chance to work on a couple of projects a year with Pampers.
Generally, they give me a grant and the freedom to use it how I want, which means I feel some pressure to make sure I put it toward helping people who could really use it.
When they offered to fund a Mother's Day project focused on new moms, I spent weeks trying to figure out who to use it on. As part of #ThanksBaby, Pampers is encouraging moms to reflect on the joy, challenges and emotions that are part of motherhood.
We know plenty of first time moms in our extended family and neighborhood, but while I was sure they'd appreciate it, I didn't think any of them really needed it.
Finally, just before Mother's Day, I said to Bart, "What if we found some single moms who are spending their first Mother's Day on their own with no one to celebrate all the work they are doing as moms?" If there is ever a mom whose world changes when that baby arrives, it is a single mom.
Bart was raised by a single mom who found herself totally responsible for three children five and under when Bart was less than two years old.
She went back to school and earned a PhD, going on to become an expert in her field. Although she retired about ten years ago, she still gets called in to consult on various projects from time to time.
When Bart was eight, she remarried. Years ago, I asked Bart if he'd been unhappy about his mom remarrying and he said, "No, not at all. I didn't want her to be alone anymore."
So for Bart, this project hit close to home.
We made a few phone calls and pretty soon had a list of several single moms in the community, who had very new babies.
The day before Mother's Day, we headed to Target and picked out cases of diapers and wipes, frozen meals, baby books, sound machines, Target gift cards, and some chocolates and flowers.
On Mother's Day, we packed everything into the car, loaded up the girls, and drove around to deliver the gifts, including a few to new moms living in the House of Refuge, a non-profit that provides transitional housing for families that have been homeless.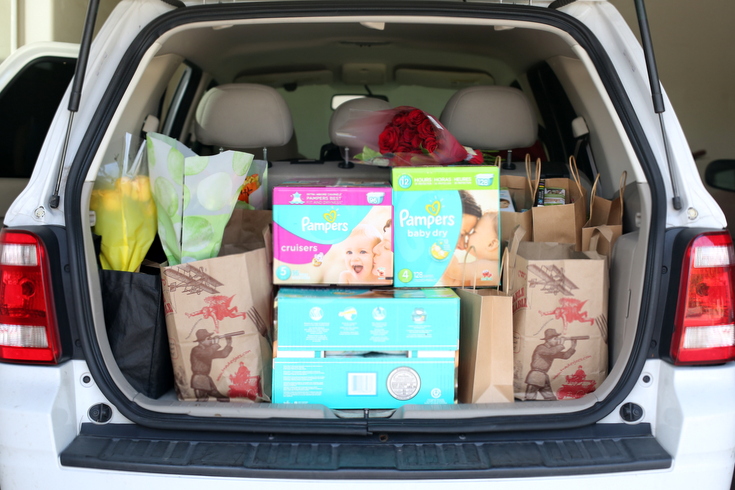 At the first house, the girls helped carry the various bags and when we knocked on the door, this sweet new mom, with a three month old baby, answered and I said, "You don't know us, but I work with Pampers and we're delivering some gifts to new moms."
She was so smiley and bubbly, but then I gave her a hug before we left and when I pulled back, she had tears in her eyes.
And each house was the same, with moms who were spending this day without a partner to help in the overwhelming job of raising a little baby.
The girls brought me breakfast in bed on Sunday morning, and there are some lovely flowers sitting on my table, but for our whole family, the highlight was visiting these sweet hero moms.
Afterward, we all said, "We should do this again next year."