Last year, I asked for book recommendations for summer reading (in the spirit of my old series, Tell Me What to Read), and I picked three of them and read one a month throughout the summer.
It was fantastic.
Which means, of course, that I want to do it again this year. I would LOVE your recommendations.
Suggest something fun (although that doesn't have to mean chick-lit – I'm up for fascinating non-fiction, memoirs, YA, middle grade, AND chick-lit), and I'll pick three from the comments to read over the next three months of summer.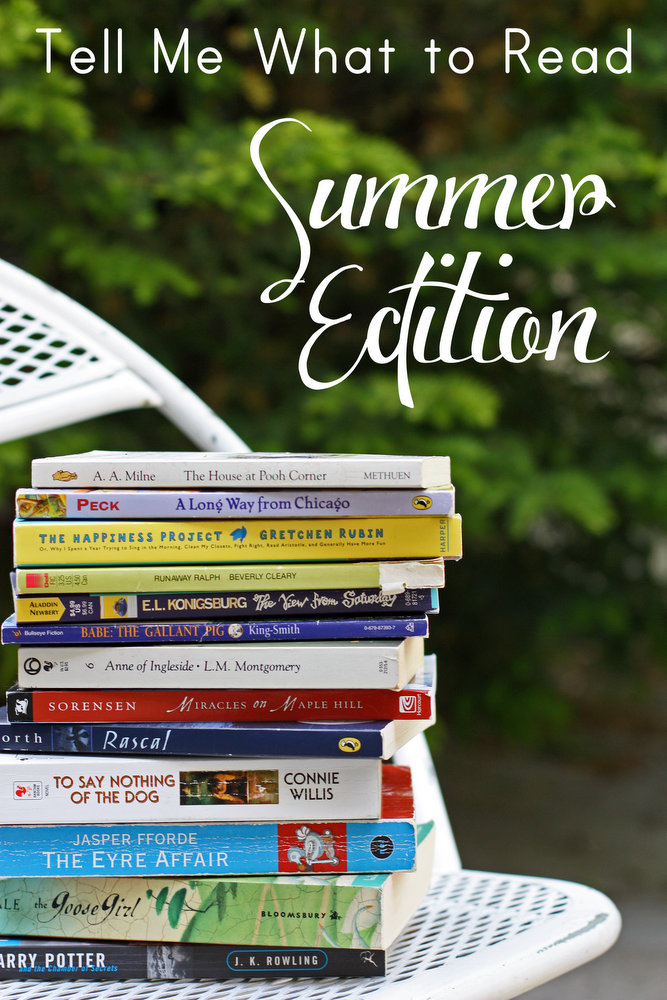 In review:
Comment with the title of one fun book you think I should read. One title only, please, lest my brain explode.
I'll choose three from the list and announce them next week.
I'll read one a month – June, July, and August. Feel free to read along.
I'll write a review of each one here.
Even if I hate the book, I will not hate you.
And . . . go!
Pretend to be as excited as I am.