Since one of my goals this year was to read more books, the first place I've started this year was with the large pile of books that I've already made good progress on but haven't gotten around to finishing.
I don't consider finishing books a necessity – I'm more than happy to put something aside that I find unappealing – but I have a lot of books that I was interested in finishing and just had sort of forgotten about or had gone back to the library and needed to be rechecked out.
So in January, I'm trying to focus on finishing up all these half-read titles instead of starting one new book after another.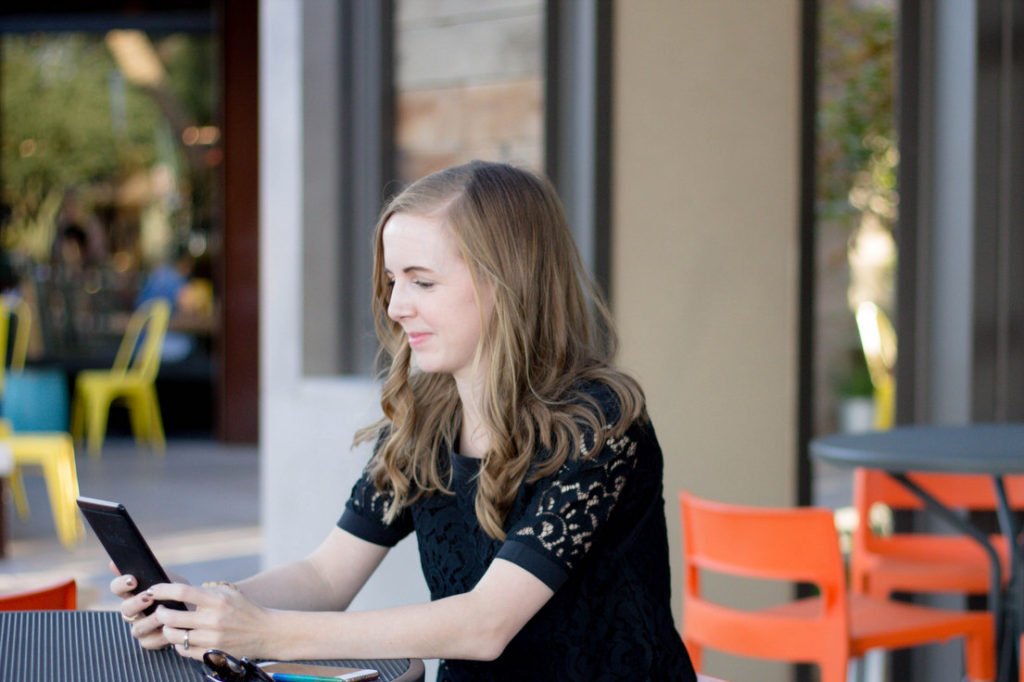 books i need to finish
The Curated Closet: A Simple System for Discovering Your Personal Style and Building Your Dream Wardrobe by Anuschka Rees
I read about half of this back in November, but the idea of SO many weeks ahead of me still in maternity clothes got to me a little bit and I put it aside. Now that I'm feeling like I'm in the homestretch and not too far away from pulling back out my regular wardrobe, it's been fun to pick it back up and keep working my way through it.
All the Single Ladies: Unmarried Women and the Rise of an Independent Nation by Rebecca Traister
I think I've checked the audio version of this out from the library at least 4 times. I finally only have about 15 minutes left, so I'm SO close to being done. It was interesting enough, but . . . let's just say I'm not the target audience for this book.

Emma by Jane Austen
My book club read this one back in the spring and I read most of it, but never quite finished it up. I was really enjoying it, but having attended the discussion gave me a false sense of completion and I never picked it back up.
Reclaiming Conversation: The Power of Talk in a Digital Age by Sherry Turkle
This was fascinating, but then it was due back at the library and I never finished. Time to renew it and read the second half.

The Forgetting Time by Sharon Guskin
After this got raved about by Modern Mrs Darcy, I put myself on the audio list and made it through 11.5 out of 12 segments. So I'm probably less than 30 minutes from the end. I finally picked up the physical version at the library this week so I can cross this one off my list (it was kind of too creepy for me, I'll admit).

The Fifth Avenue Artists Society by Joy Callaway
This was one of my choices for Tell Me What to Read back in (eek!) June and I still haven't finished it, but I picked it back up this week and am now more than halfway through and finally getting pulled into the storyline.

City of Saints & Thieves by Natalie C. Anderson
I got an advance copy of this in December, read one chapter and then forgot entirely about it. For me, one chapter is the killer of books – I've read just enough for it not to be new and novel anymore, but not enough to usually get pulled in. But this has KILLER reviews and I'd really like to finish it.

A Year of Reading: A Month-by-Month Guide to Classics and Crowd-Pleasers for You or Your Book Group by Elisabeth Ellington and Jane Freimiller
This one I actually haven't been all that impressed with, but each section is very short and I've just left it in the bathroom (which I've never actually done before), so I should be finished with it fairly soon and then I can move on with my life. Plus, there have been a handful of books I've never heard of that sound pretty good, so it's not a complete waste.

Whatever After: Fairest of All by Sara Mlynowski
Ella listened to this whole series of fairytale retellings and LOVED them so much that she begged me to listen to one of them. I got through 2/3 of this one before it automatically returned to the library, but it was quite charming and a quick listen.

Between the World and Me by Ta-Nehisi Coates
I started listening to this and I think I need to go with a physical copy instead because I was having a hard time staying tuned in. Also, I might just not be a serious enough reader to do Pulitzer Prize winning titles.

The Sun Is Also a Star by Nicola Yoon
I read her first book, Everything Everything, last year and thought it was pretty dumb, but then this one was getting so much buzz and on practically every Best-of-2016 list, that I figured I'd better read it. This one is substantially more engaging for me, and I'm just waiting for the audio copy to come back around, since I still had about 25% left when it automatically returned to the library.

The Opposite of Spoiled: The Opposite of Spoiled: Raising Kids Who Are Grounded, Generous, and Smart About Money by Ron Lieber
Bart and I started reading this one together when we lived in North Carolina after Star was born, but then we moved and never checked out a new copy and suddenly it's been two years. But it was excellent and a topic I care a lot about, so I'd like to finish this one before my children go off to college.

The Light Between Oceans by M. L. Stedman
Oh you guys. I've been trying to read this one for the last THREE YEARS. First my mom recommended it when her book club read it, and then Modern Mrs. Darcy suggested it when I was on her podcast, and I STILL haven't finished it. With the movie coming out, the lines were forever long for it, but I finally got my own copy so this is the year. Hopefully . . . .

Amy Snow by Tracy Rees
This one has crazy good reviews and I think I'll love it, but it's on my Kindle and I kind of just keep forgetting about it. Right now, my reading list is pretty highly skewed toward non-fiction, so I think a novel will be just the thing.

The Importance of Being Little: What Preschoolers Really Need from Grownups by Erika Christakis
I started reading this in the summer and was really inspired by lots of the good advice. But then it was due back, etc (you've heard that story before).
And, okay, I've started a few new books because I just can't help myself.
And if you'd like a printable copy of this list that you can take to your library or screenshot on your phone for easy access, just pop in your email address below and it'll come right to your inbox!
What books have you left unfinished? I always love hearing what books people haven't managed to complete for one reason or another!
if you liked this post on books I need to finish, you might also like these posts: