This post is part of a paid collaboration with Viva and Clorax. Click here to get a $1.50 cash back offer on these products!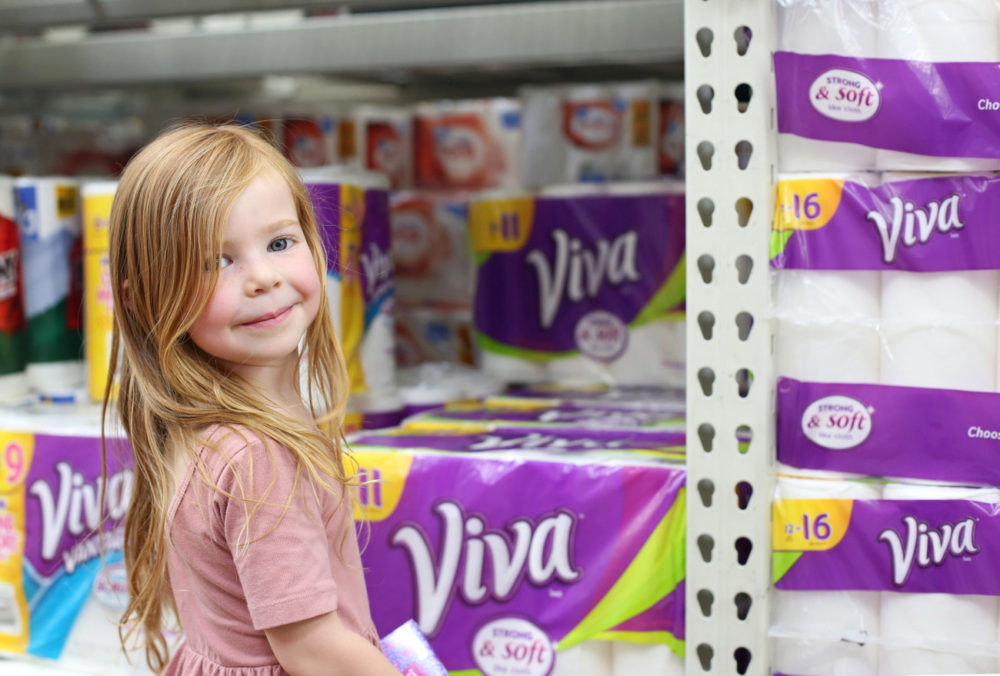 Summer is quickly wrapping up for us (although I know in lots of the world, it's just getting under way!), with school starting up in just a couple of weeks.
Since summer break is pretty short here, I wanted to make sure I didn't over-schedule the girls or plan a hectic summer.
We had our two big road trips – one to Utah and one to southern California – plus a day trip to Tucson and lots of little adventures in the Phoenix area.
And we've also had many days of lazy mornings, playing endless card games together, working on art projects and puzzles, reading books on the couch, and late afternoons at the pool, which is basically the summer of my dreams.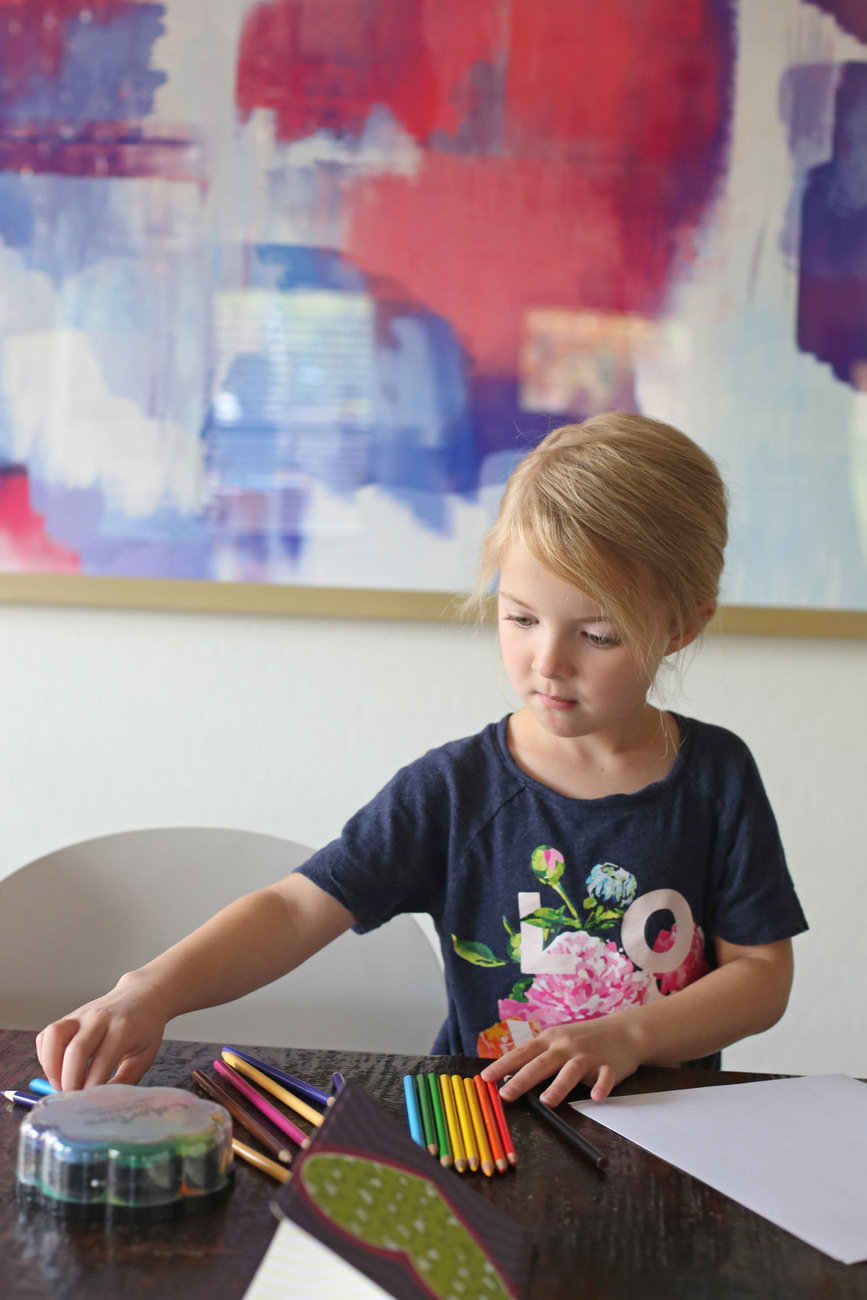 But to support all that relaxing, I've tried to put some summer routines in place to keep everything running smoothly so that we don't come home from the pool and have nothing to eat or that our house is a disaster that isn't fun to spend time in.
Once summer is over, we'll readjust these based on a new schedule, but for the summer these summer routines have kept me sane and more of a fun mom than I would be otherwise.
Monday grocery shopping. A good grocery shopping routine has evaded me since Ella stopped going to school part-time in January 2016. I finally picked Monday afternoons. As part of my Sunday night planning for the week, I make the weekly menu (including a bunch of slow-cooker meals for days we're going to the pool) and grocery list and then it's all ready for me on Monday when the girls finish up quiet time and naps. I do a 60 minute blitz to drive to the store, grab my groceries, get home and put everything away. Then I've got things for every meal for the rest of the week, plus snacks for outings. This has taken SUCH a massive weight off of me and means there's actually something to make for dinner ever night.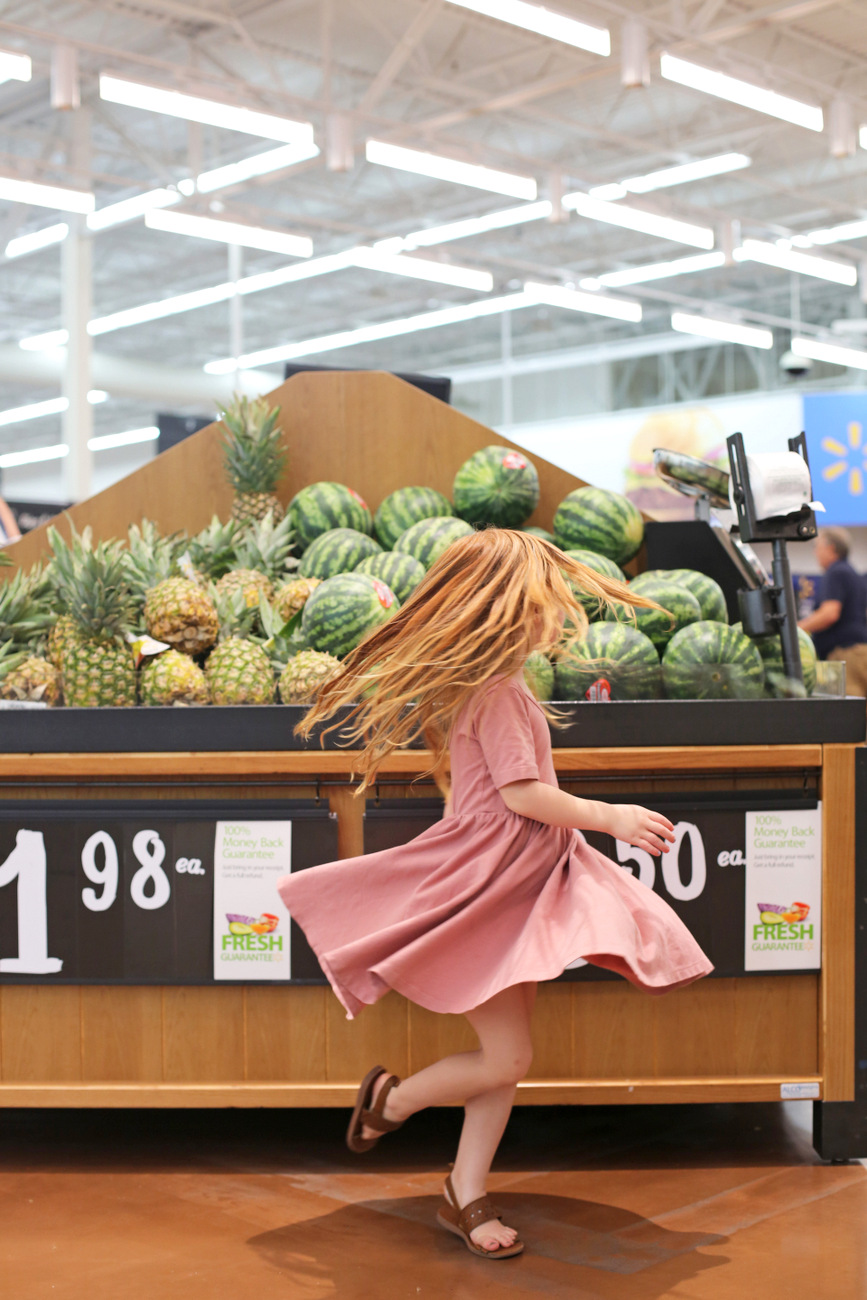 Twice a day house pick-up. I'm not one of those people who can just ignore a mess. I really need a pretty decently clean house to feel very happy, but I also don't want to spend my whole life cleaning or make my children feel like they can't really enjoy being at home. So I have dedicated times that we clean everything up. After lunch, we put away any games we've played, load up the dishwasher with the lunch dishes, and wipe down the counters with Clorox All-Purpose Clean-Up Spray and Viva Vantage Paper Towels – they are the perfect pair for keeping my house clean without a lot of effort. I can pick them up at Walmart for a great price, plus save extra with Ibotta (I'm all over a $1.50 cash back offer). I put the pillows back on the couch, the girls put their library books away, and everyone goes down for quiet time and naps with a clean house, which makes it much easier for me to get work done. And then after dinner, while Bart does the dishes, the girls and I pick up the family room mess again, wipe off the kitchen table and chairs, scrub down the counters, and get everything looking good again for the night, so that once the girls are in bed, I'm not spending my free time cleaning up the house. And when I wake up the next morning, I'm greeted by a clean home, which is basically my favorite thing.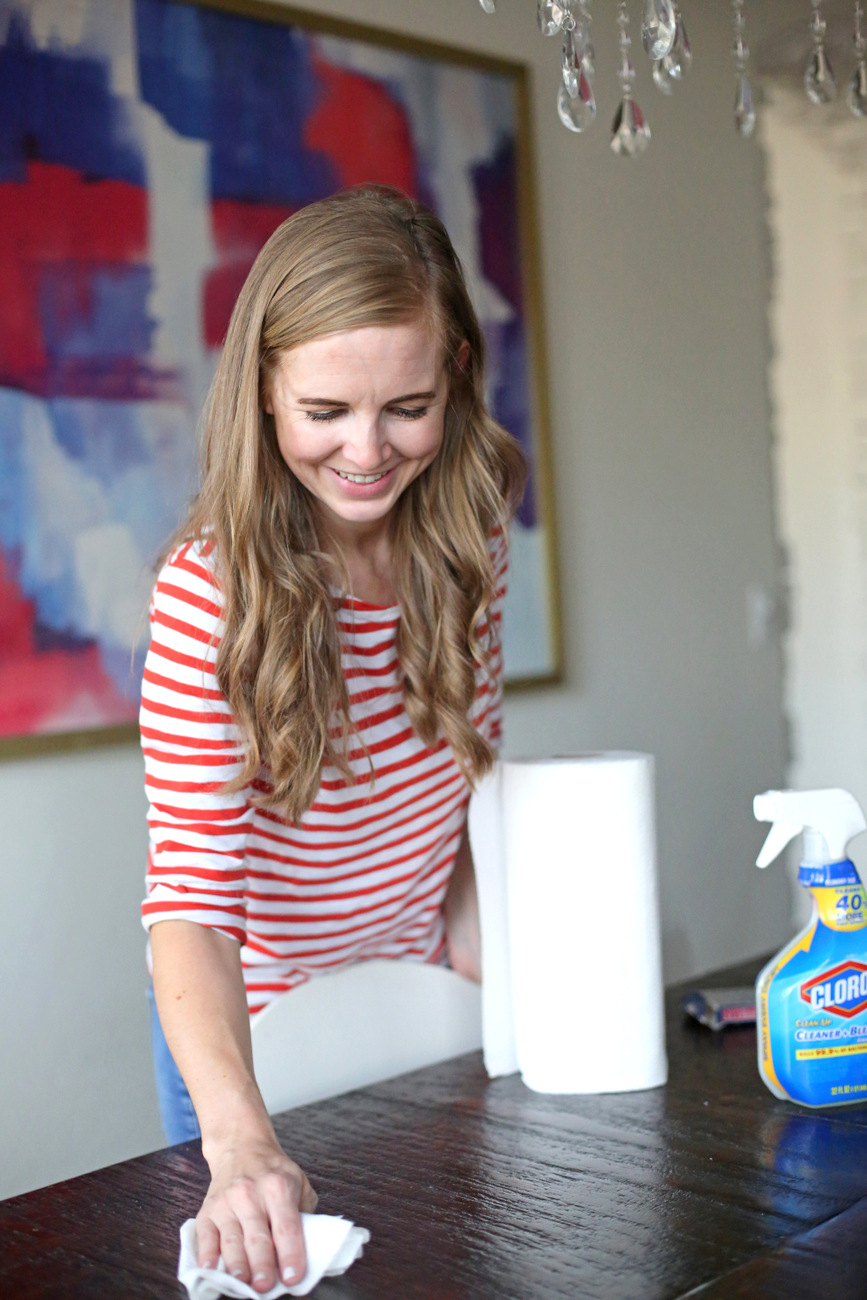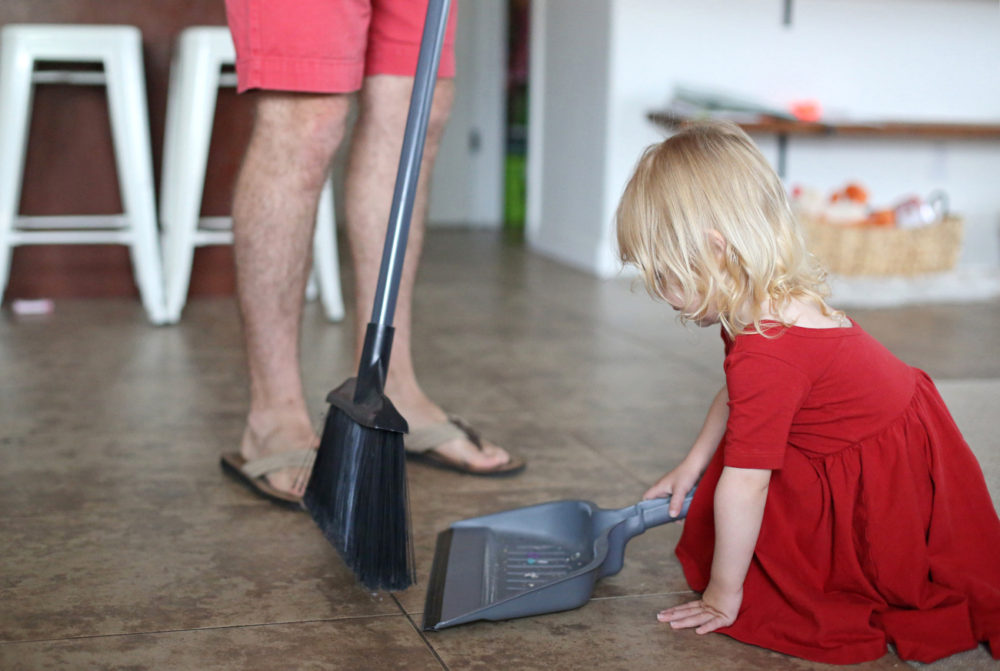 Friday pizza and movie night. I love Friday movie night – it's such a nice, calm end to the week and I don't have to think too much about dinner because it's the same every week. Plus, because we don't watch a ton of television, it's totally thrilling to the girls to plop down in front of a movie as a family. And it's a great excuse to snuggle up with the baby or the bigger girls on the couch. This isn't just one of our summer routines – we keep this up all year!
Saturday date night. It's a lot of kid time at our house right now, so going out without the children keeps me a little more sane. We try to plan something fun, but frankly just going out to dinner or to a movie or meeting up with friends feels hugely luxurious, especially now that we can sneak away without the baby for a few hours.
Monday laundry. I do NOT want to spend my whole summer doing laundry, so even with school out, I've stuck pretty religiously to my routine of doing all my laundry every Monday. I throw in the first load on my way out the door for a run and then just keep everything cycling through all day long (one load of adult whites, one load of adult colors, one load of children's colors, one load of children's whites, one load of towels, and one load of sheets). Bart and I put our own laundry away, and then the girls help me sort and fold and put away their clothing. It's so nice not to think about laundry for the next six days except for a few quick  loads of pool towels during the week.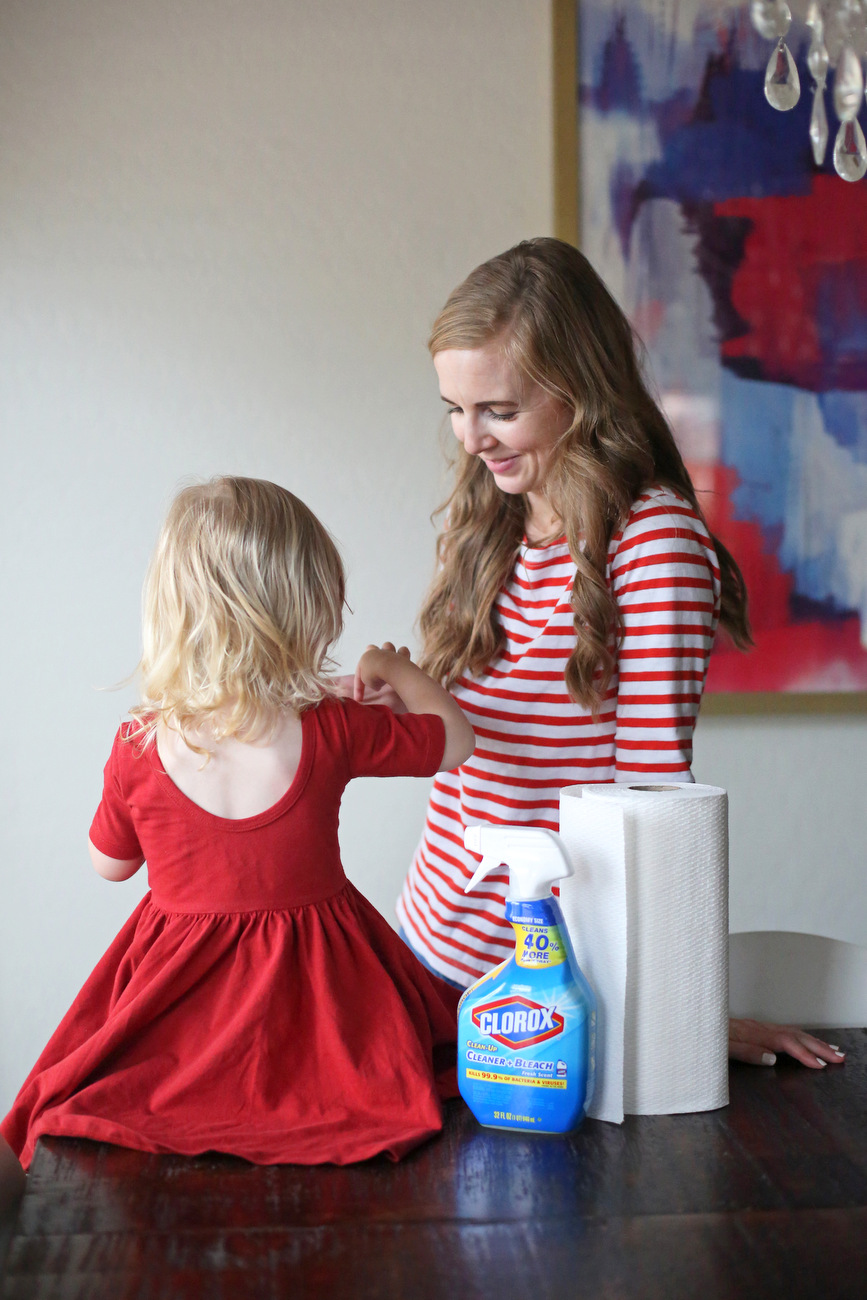 Wednesday library visit. One thing that really rains on my summer parade is library fines, and I find it very hard to stay on top of my library books if we don't have a dedicated day to visit the library each week (plus, after a week, Ella's finished all her chapter books and the girls are all complaining that we've read every picture book ten times). On Wednesday morning, I renew all the library books and set aside books that need to go back to the library, then we attend story time, check out new books, and go on our merry way. We also pick up a movie for movie night many weeks if we aren't watching something from our own collection (which is mostly VHS videos because when we used to go to a ton of garage sales, someone would find out we still owned a VHS player and just give us every VHS they had because no one else would even take them).
What summer routines have kept you sane when you don't have the regular structure of school?