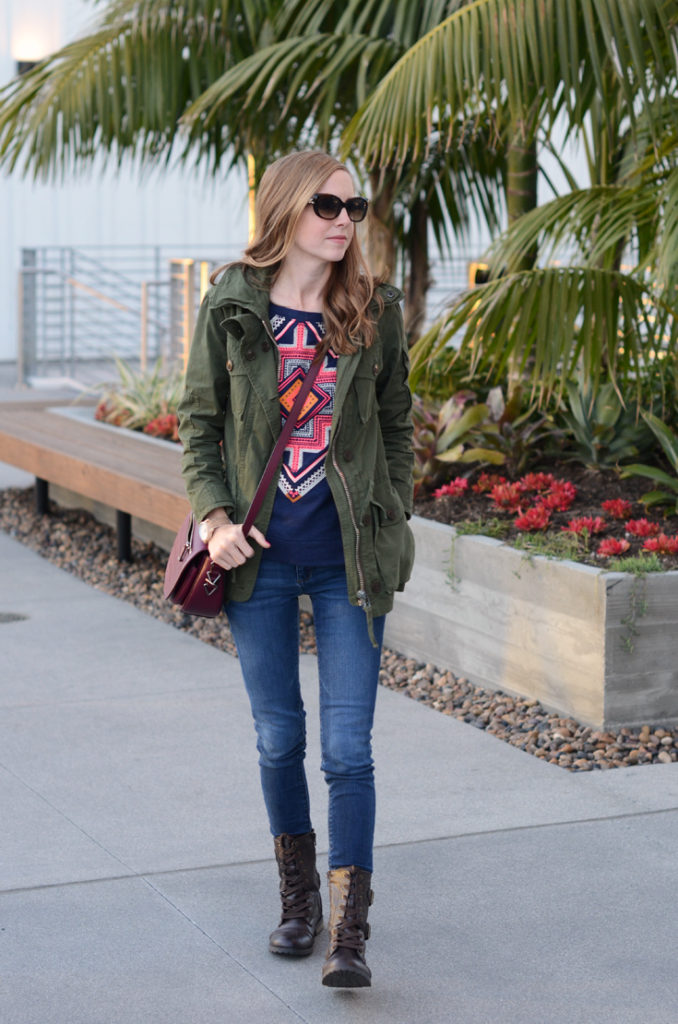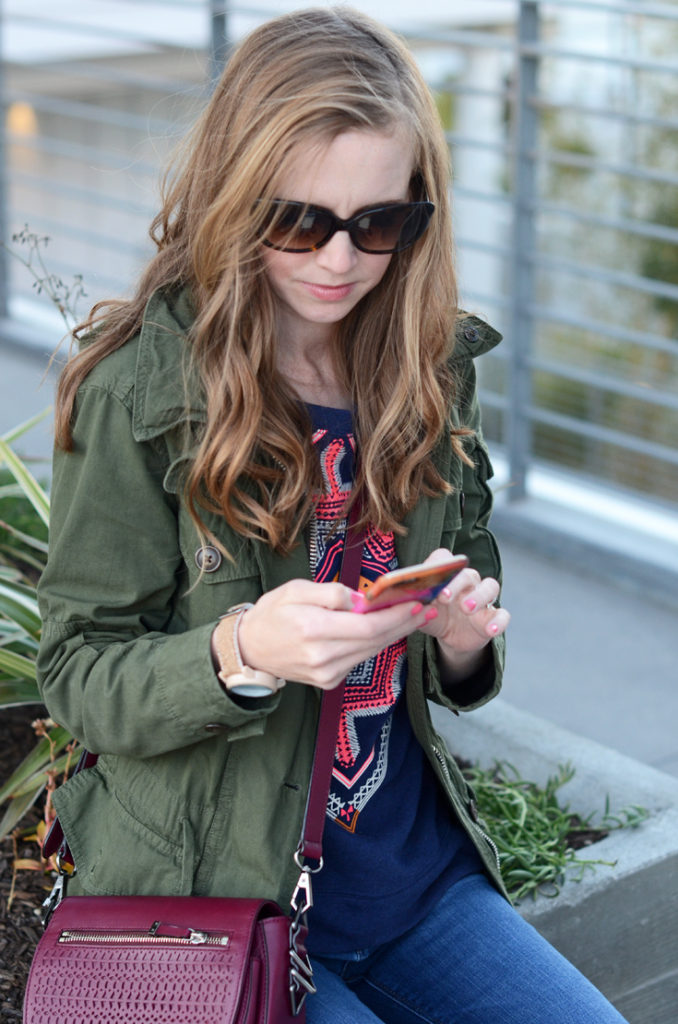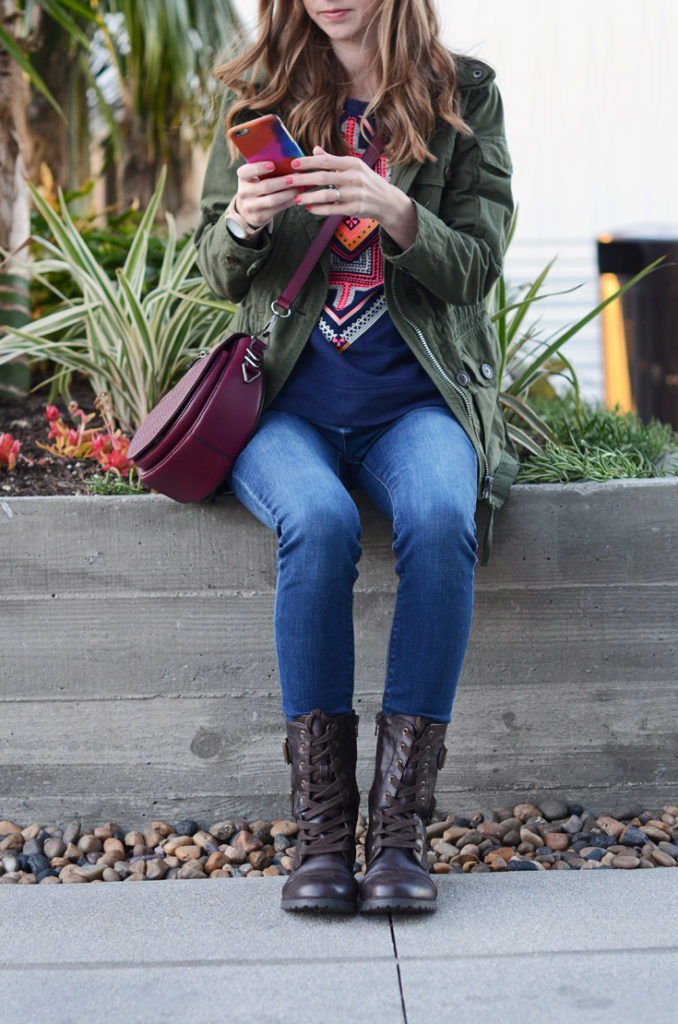 Last summer, facing down my first summer as an Arizona resident, I sprung for the most
expensive pair of sandals
I'd ever owned (they were $90 and that was approximately four times more than I'd ever spent on shoes).

That was the best $90 I ever spent – I wore them every single day for nearly four months. They looked great with everything, from shorts to skirts to jeans, and they were the perfect combination of neutral and fun. They matched with my whole closet, but also had enough personality to perk up any outfit I put on.
Of course, then when late November rolled around and it really was getting a bit ridiculous to still be wearing sandals, I realized I needed a similar pair of winter shoes – something that would look good with everything, but also have enough style to add some spark to a basic outfit (and let's be honest, everything I wear is a basic outfit).
These boots
were NOT $90 – I bought them on a whim at Ross for all of $24 – and they've been exactly what I was hoping for. I wear them almost every single day and when I put on jeans and a top and think, "What would make this outfit look a little more fun?" these boots are pretty much always the answer.
I wore them when we were in California and Merrick said, "I would never have picked those out for you, but they are great."
That's exactly how I feel about them. Sometimes, it's just really nice to buy something outside of your comfort zone.
(But I'm still going to wear jeans 99% of the time).