Here's #2.
This one is new as of a few months ago, and I can't get enough of it.
Red is one of my favorite colors to wear because it goes with just about everything, and works for every season.
And this style of skirt is universally flattering, and is easy to dress up or down.
I wore this outfit for one of the dress-up nights on our cruise. And I only got to wear it for about forty minutes, because my children wanted to go to bed immediately after eating their chicken fingers. (In fact, Ella was so exhausted, she didn't even want dessert, which as never happened in the entire history of parenting her).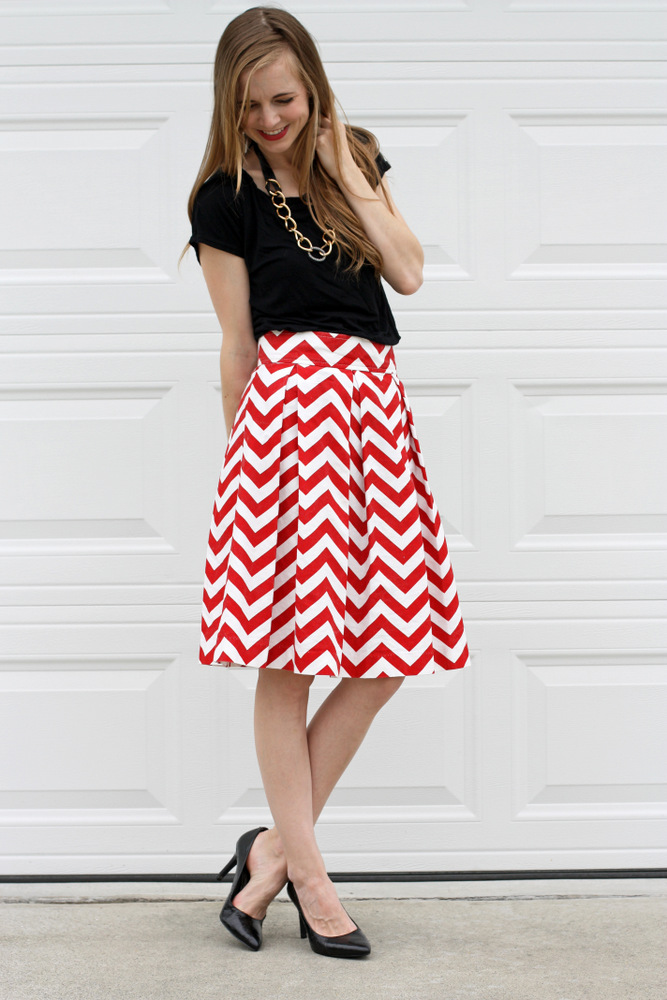 But it doesn't have to be quite so dressy either. I love the summery feel of this outfit.
P.S. This skirt and the striped one are from Corilynn (I won both of them in giveaways, three years apart!) and I met her in real-life in January, and she's just as delightful as you'd imagine. She's doing a Kickstarter project for her new line of gorgeous dresses, so if you're in the market for a beautiful American-made dress or skirt, check it out. I'm seriously dying over the Capri dress.