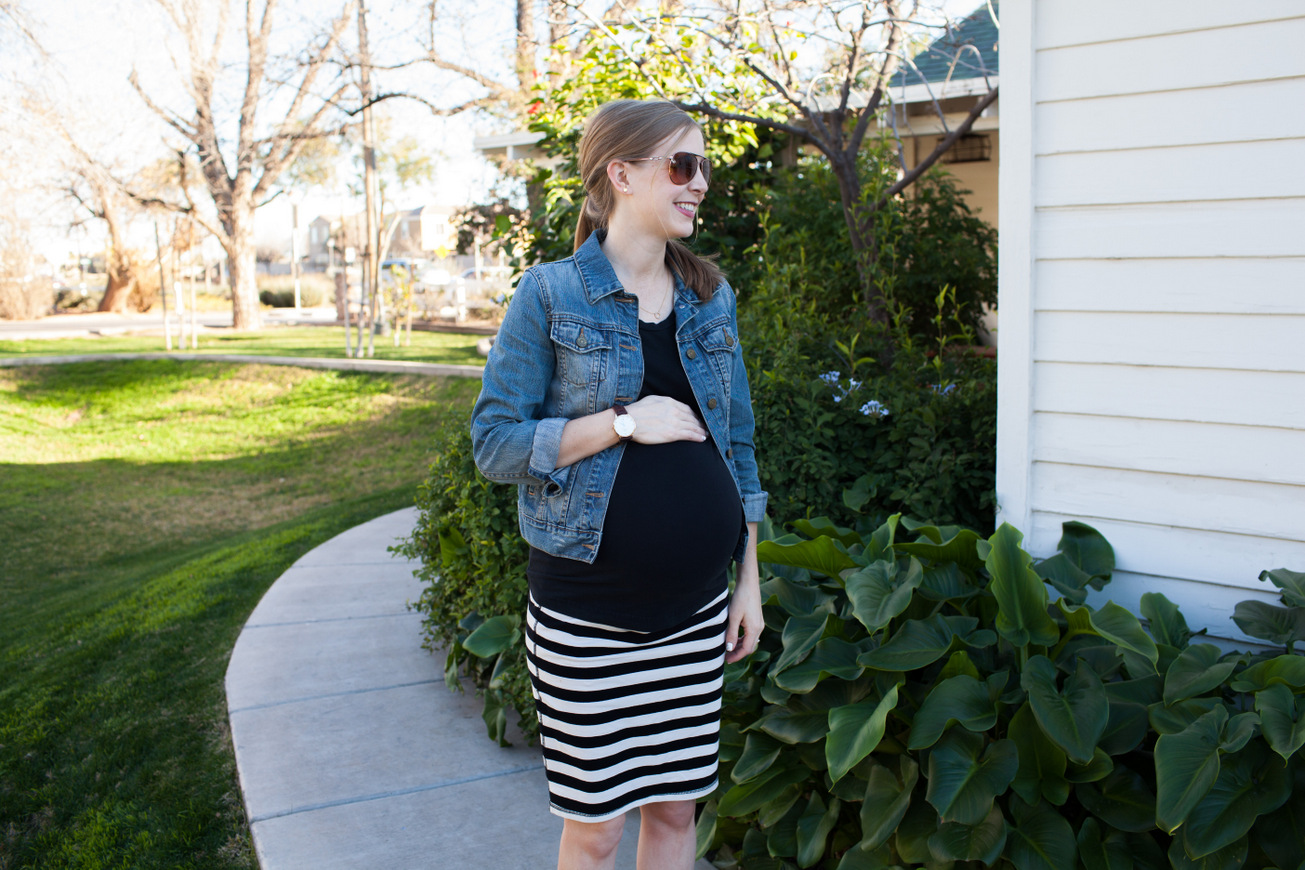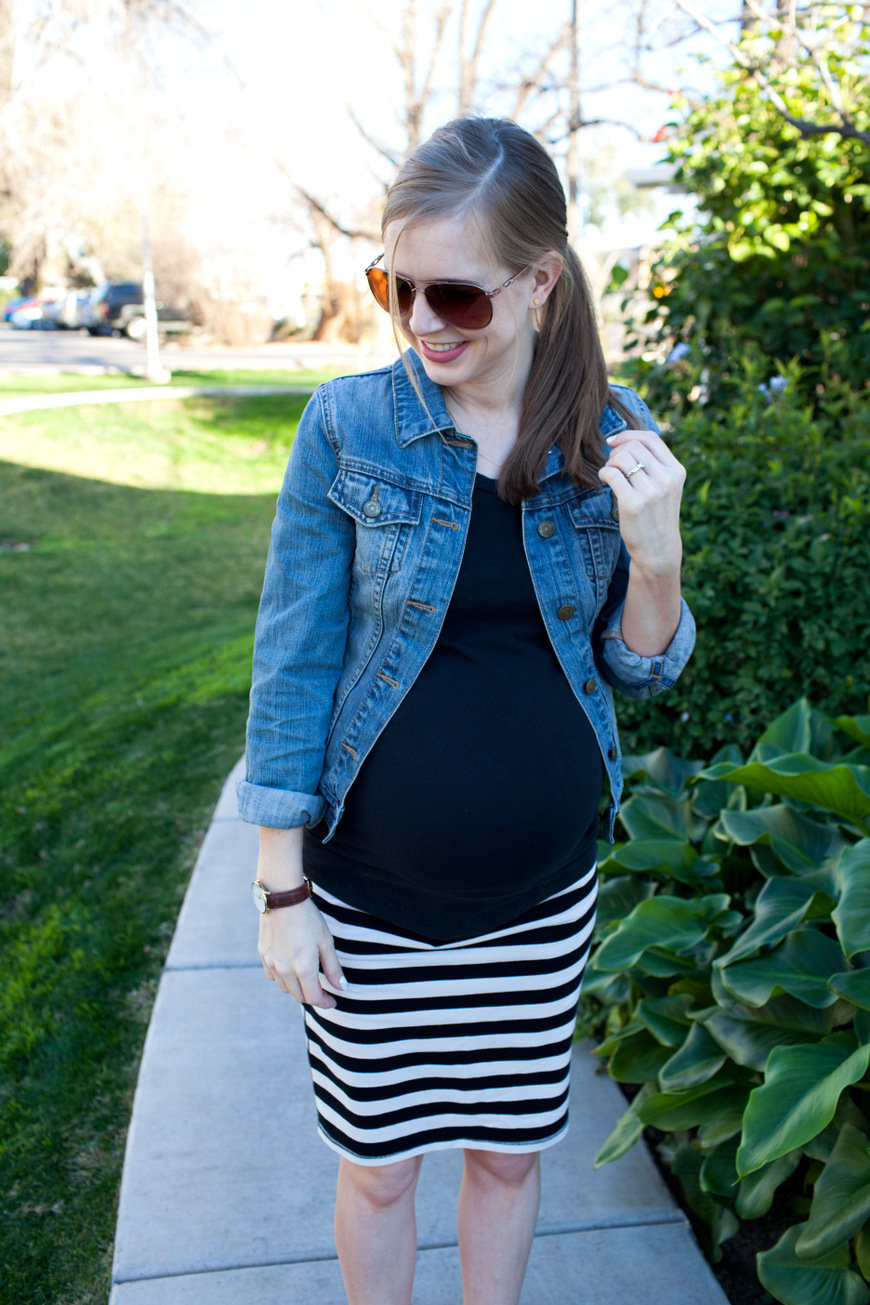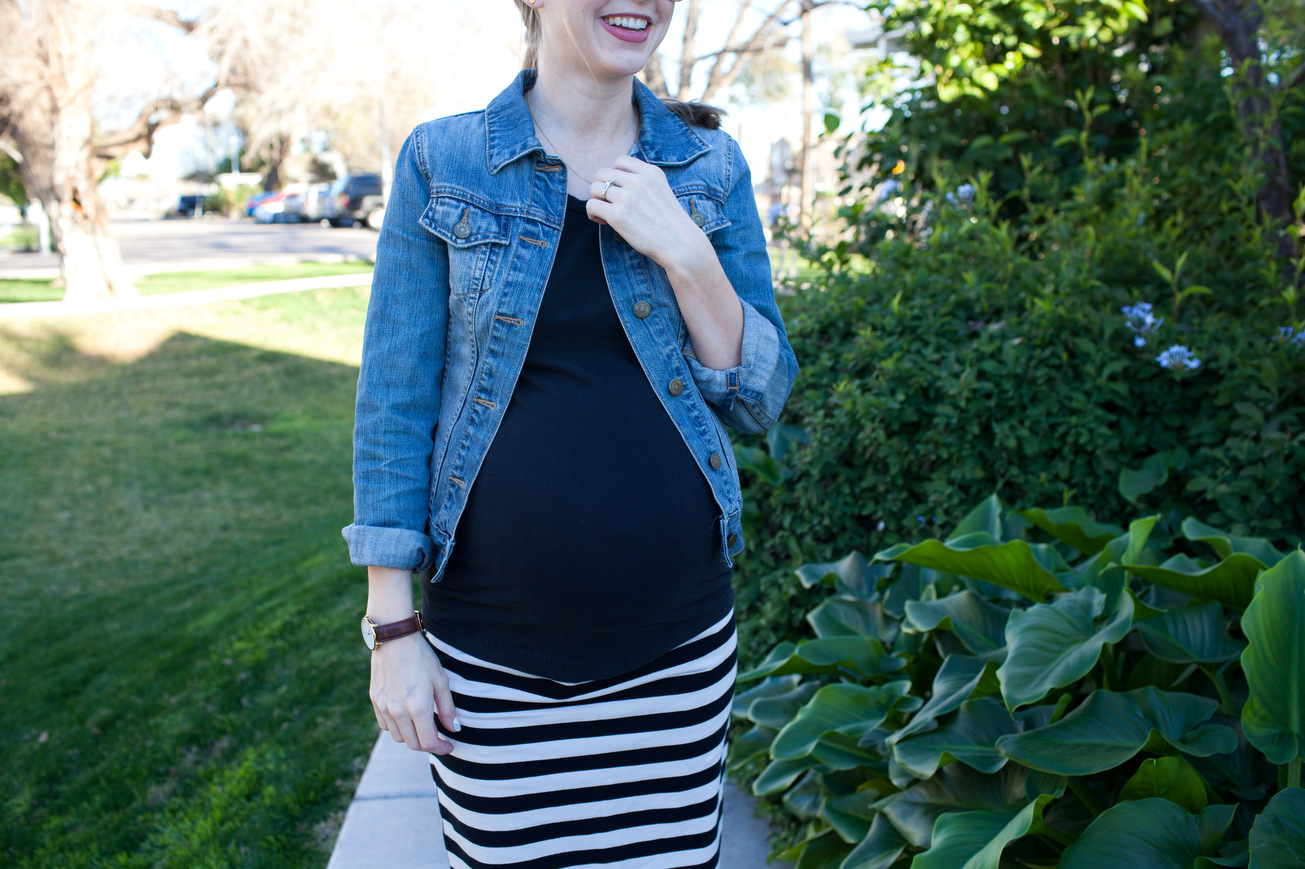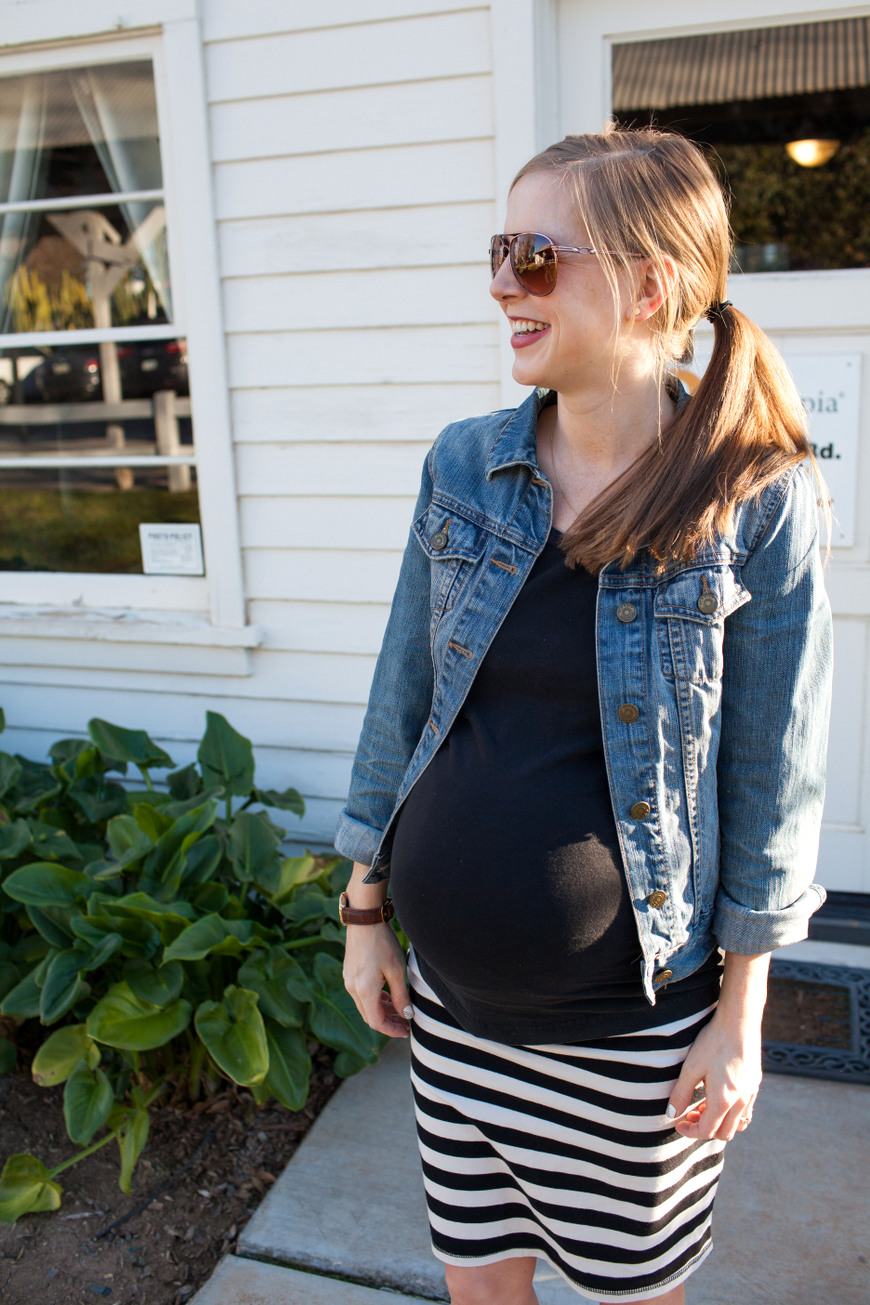 Valentine's Day, I'll admit, is not a super big deal to me.
For me, the fun part is doing a Valentine's Day breakfast with the girls, decorating with everything pink and red we can dig up, and maybe hosting a little party earlier in the week for some of the girls' friends.
We've often done lunch dates on Valentine's Day, which is a tradition I really like, but is a little trickier this year now that Bart's not in school anymore and doesn't work 3 minutes from our home like he did when we lived in Texas (this is also reminding me that I have NO memory of what we did for Valentine's Day last year).
Anyway, I'm not one to dress up like crazy either way, but at 39 weeks pregnant, my options are basically non-existent.
I loved that this outfit was casual enough to wear to story time, but easily dressed up a little by dropping the jacket, adding some nicer jewelry and some heels, so if we did happen to go out, I didn't have to try to find ANOTHER outfit.
Happy Valentine's Day, whether you're celebrating at home with a box of chocolates or at a super fancy restaurant.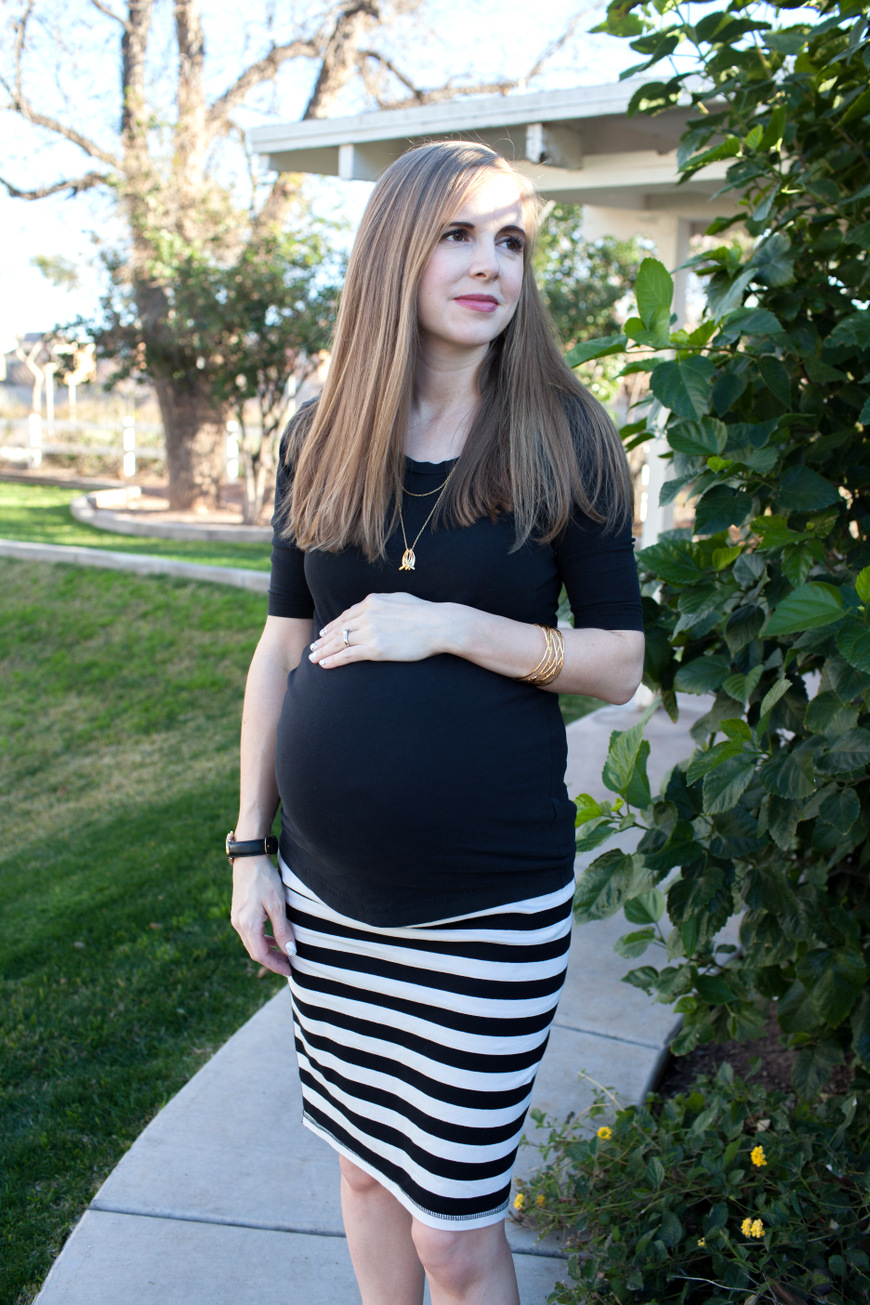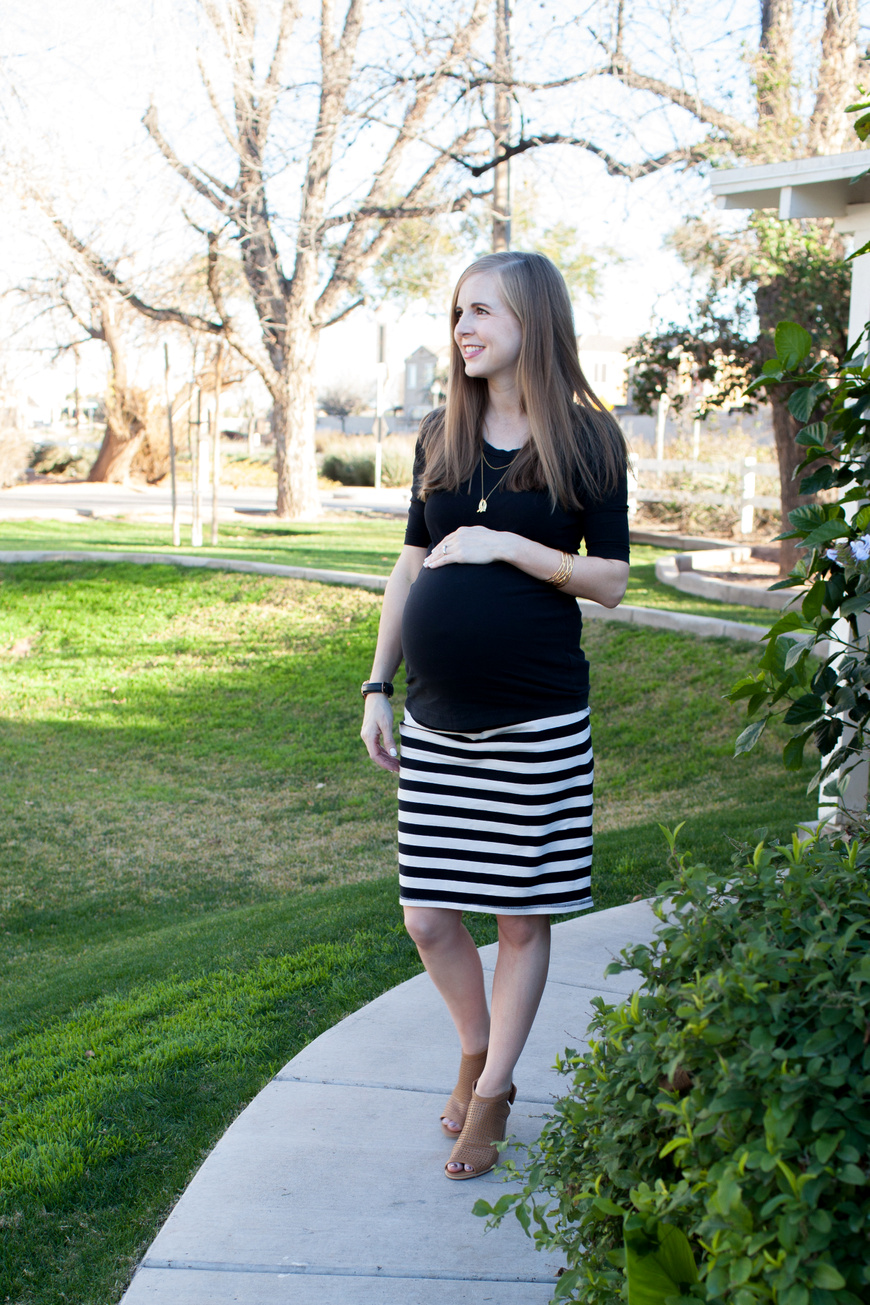 Dressed Down: SHIRT • SKIRT • JACKET • WATCH • SUNGLASSES • FLATS • EARRINGS
Dressed Up: HEELS • WATCH • NECKLACE • BRACELET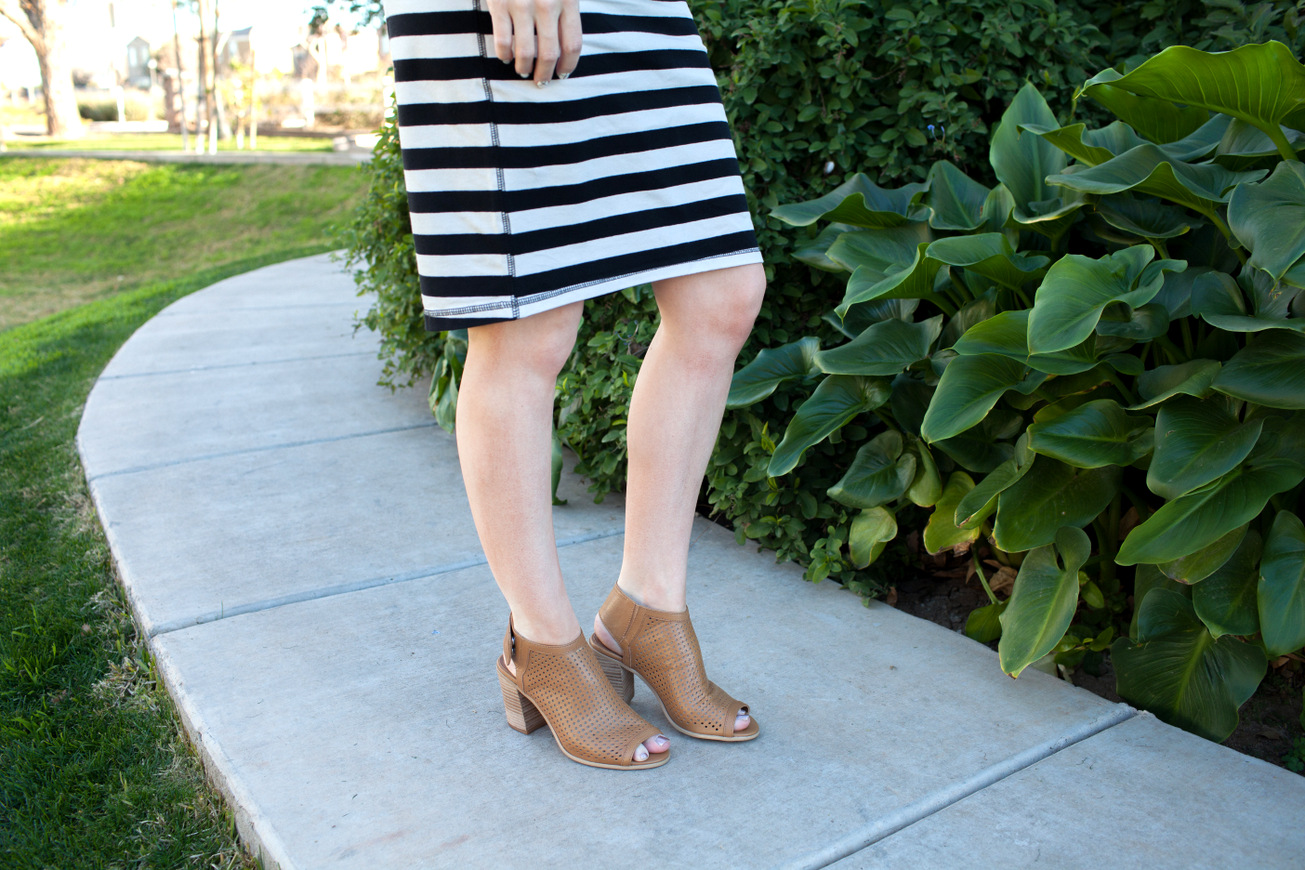 Check out how Merrick and Landen are dressing up and down their outfits!