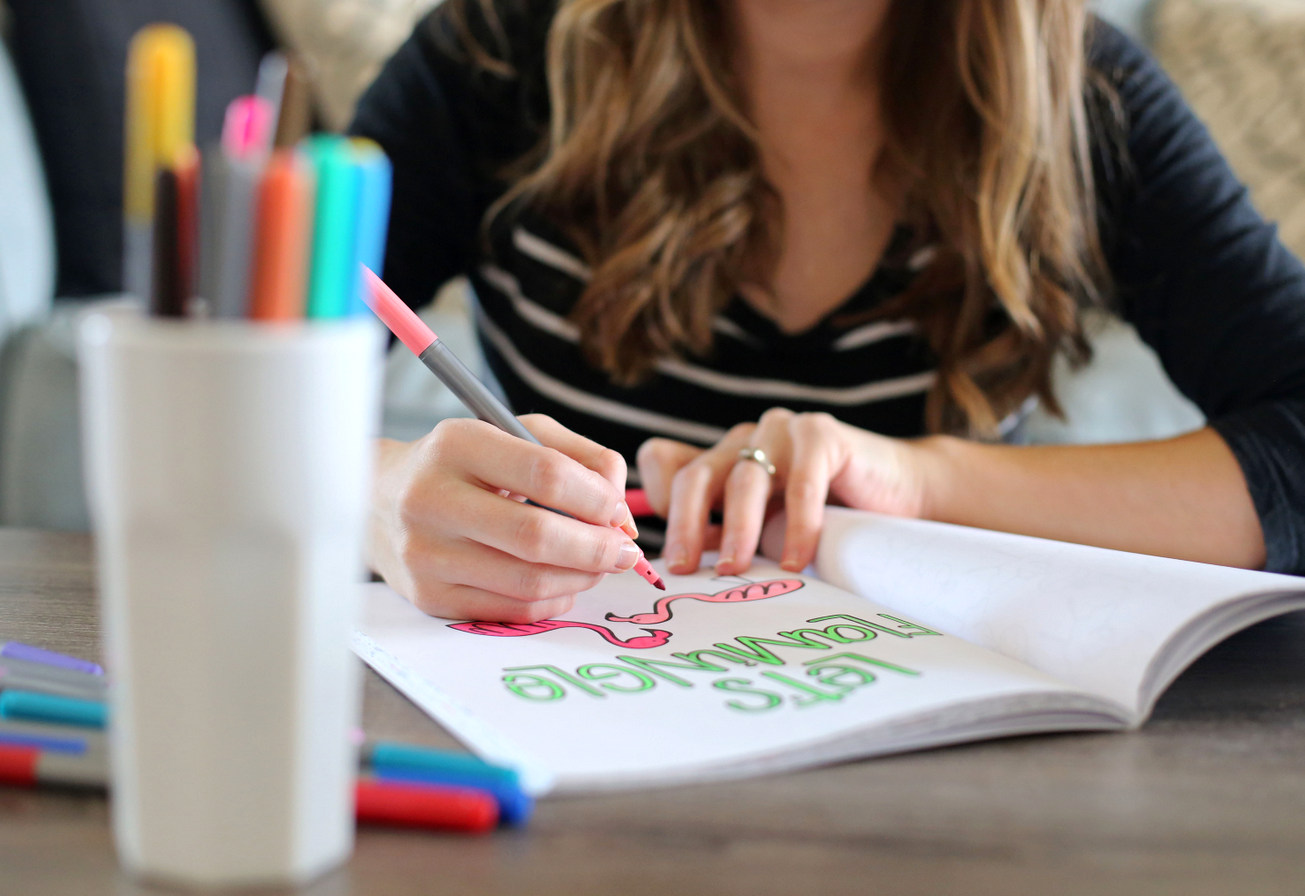 At the end of the year, I read I Know How She Does It: How Successful Women Make the Most of Their Time by Laura Vanderkam, which I thought was excellent.
One of the things she talks about is that many women (and probably men too, but her book is focused on women) feel like they don't have time for hobbies or leisure activities in their lives, but when she looked at the time logs of hundreds and hundreds of women, people tend to spend a lot of time frittering away hours on the Internet or in front of the television (guilty!).
She also commented that as she looked at the time logs of many high-powered career women (her book looked specifically at women with children at home who made at least $100,000 a year), she was amazed by how many of them made time for all sorts of hobbies, whether it was cake decorating or singing in a choir or knitting or something else entirely.
As I was giving Bart the play-by-play of this book over the course of a week or two, we got talking about how we spend our evenings and weekends and what hobbies we'd like to pursue.
I definitely fall into the trap of feeling like "I don't have enough time" for the things I want to do or pretending that the reason I don't ever get around to learning new skills or relaxing is because I'm just so dang busy.
I'm not that busy.
I mean, sure, I'm not drowning in leisure time, but I've certainly got SOME and one of the things I really took away from Vanderkam's book was making the most of pockets of time, whether they're large or small.
I've done a lot better this year about keeping a book on hand so that if my children are playing happily for ten minutes before lunch, I can read a few pages instead of scrolling through my phone (again!) and as Bart and I plan on Sunday nights for the upcoming week, I try to think through what things I want to do on our free evenings, otherwise I know what will happen (a whole lot of nothing).
And I've tried to think through, "What hobbies would I really enjoy making time for?"
Here are a few things that came to mind for me!
hobbies I want to pick up
Learning to hand letter. This was one of my goals for last year that didn't happen, but my amazing friend Lisa launched a hand lettering course in the fall and after taking one of her in-person classes and surprising myself by how much I loved it, I'm determined to keep practicing this year.
Doing jigsaw puzzles. Ella has gotten really into puzzles in the last year, and I've enjoyed having quiet time in the evening to work on them while listening to podcasts or audiobooks.
More reading. Since I'm really trying to do more reading this year, I've tried to spend more evenings going to my room with a book as soon as the girls are in bed instead of straight to my laptop and/or phone. If I can get 15-30 minutes of reading in, then even if I waste away the rest of the evening, at least I did something I wanted to.
Ironing. I know I'm a weirdo, but I actually quite like to iron. It's kind of relaxing, doesn't involve sitting (which basically all my favorite hobbies do), and there's a lot of instant gratification. I enjoy watching television more if I can do it while I'm doing something with my hands, plus everything looks better ironed.
Coloring. You heard it here first, but adult coloring is a THING (oh, you already knew? Like two years ago?). I've gotten a few coloring books over the past year or so, but I didn't have any markers until I attended Creativation in January. One of the sponsors was Leisure Arts and they were giving away packs of markers. Since then, I've really started getting into (if you follow me on Instagram, you've probably seen some of my coloring pop up in my stories).  My girls love to color along with me and it's been the perfect way to spend some afternoons at home or burn through that 45 minutes before dinner and Bart getting home from work when I'm not at my parenting best. My current favorites are the Pattern Play coloring books from Rad & Happy (pictured in the photos here).
Exercising. Like everyone else in the universe, more exercise is high on my to-do list this year and Bart and I have made a big effort to do more circuit training and weight lifting a few nights a week after the girls are in bed. It's a nice time to chat together and I'm always glad when we've spent forty minutes that way instead of watching a show (we're also currently not watching any show together, so it's been easier to spend our evenings more wisely).
I've actually been surprised by how hard it was to come up with hobbies or skills I really wanted to dedicate more time too – I have this grand vision of all the things I COULD do if I had more time, but then when I think, "How could I really be using this time every night?" it's been harder than I expected to make a concrete list.
I'm so curious to know what hobbies or leisure time activities you wish you had more time for!