These books are no longer available (and I've heard reports from readers that although they may show up as able to purchase on the Chrysalis website, books are not being shipped out. I've removed all the links from my site directing traffic to them and suggest that you do not attempt to purchase them).
I highly recommend purchasing the 4 Weeks to Read book set instead – I've used them to teach two of my daughters to read and they are EXCELLENT.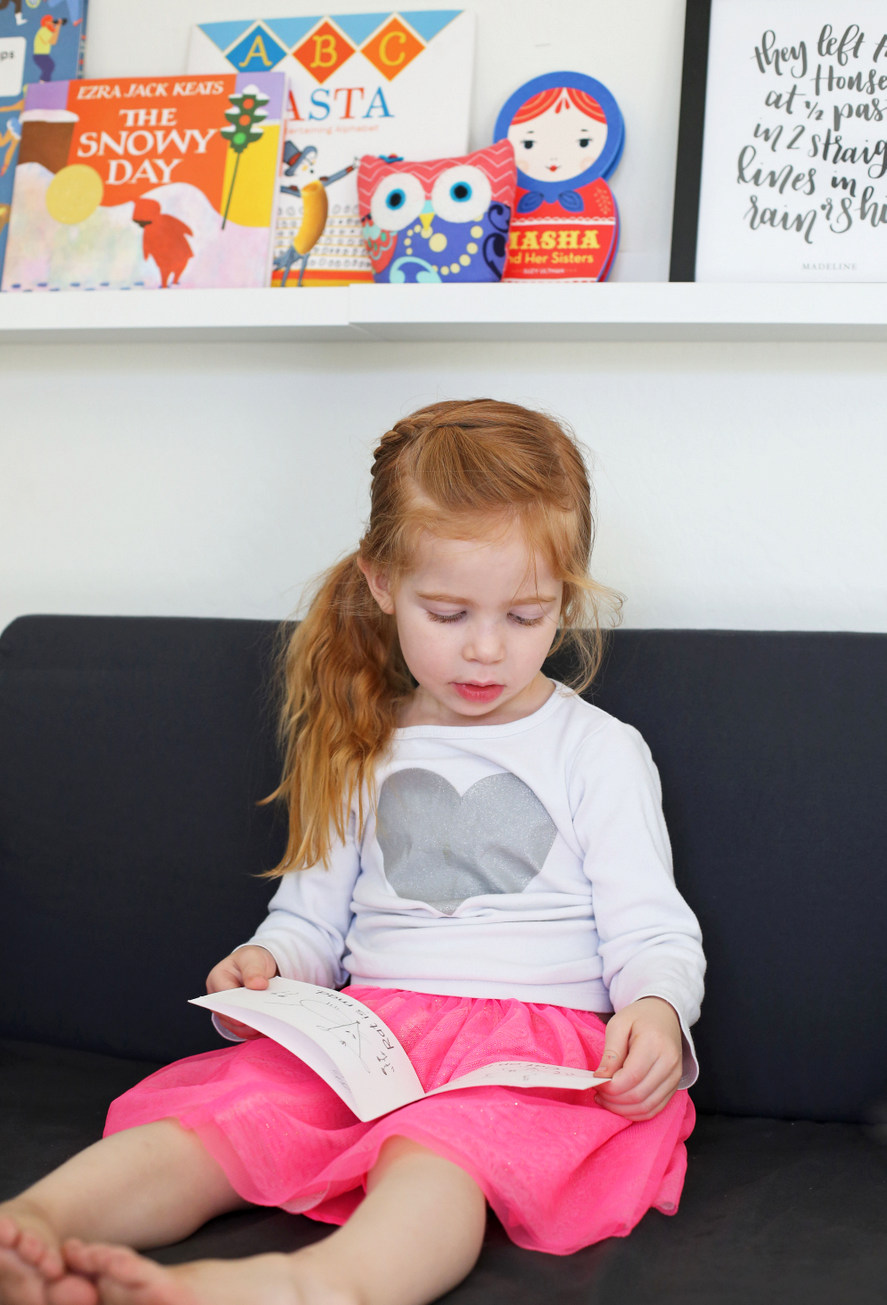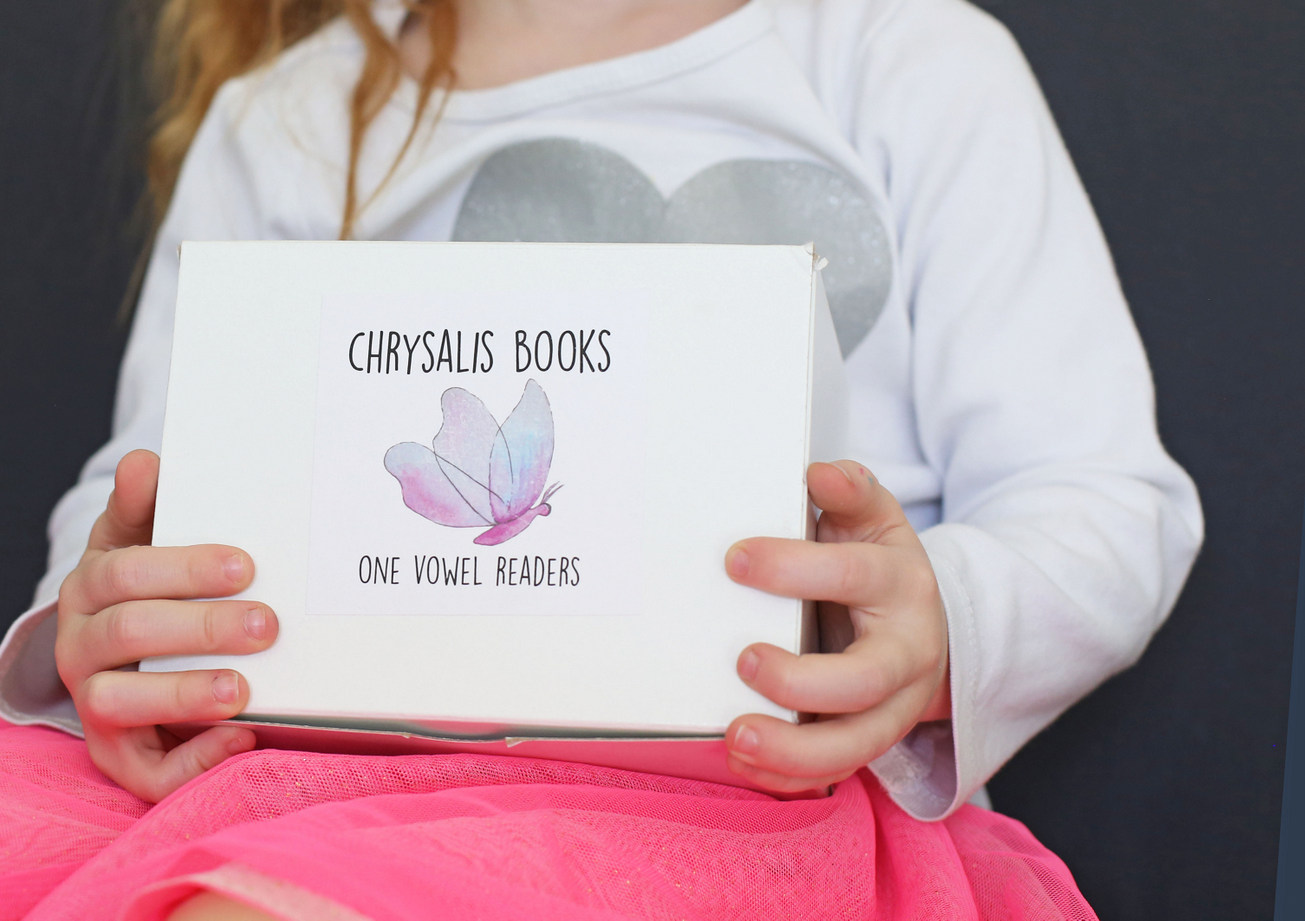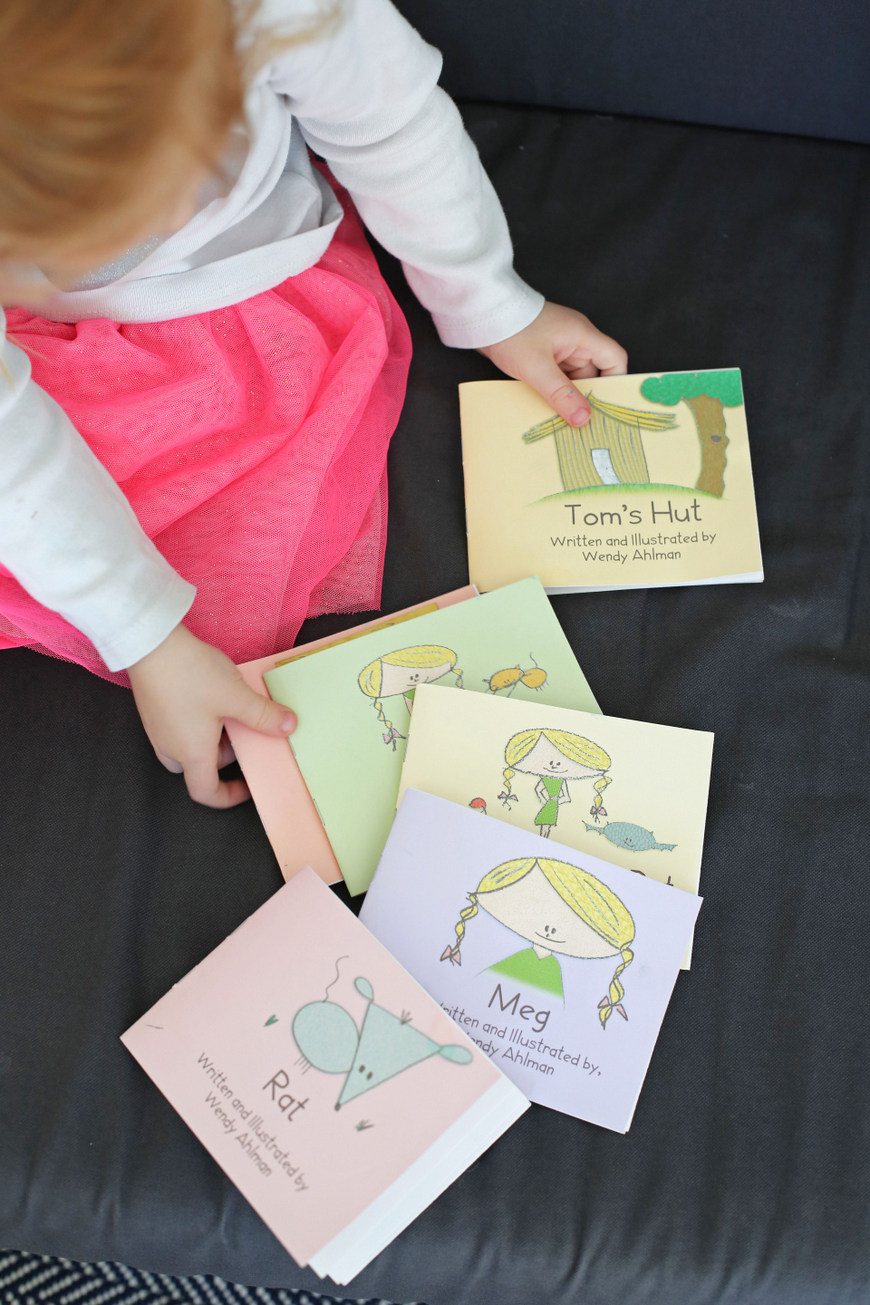 Two weeks ago, my sister-in-law sent me a text with a link to these Chrysalis Phonics Books on Kickstarter.
They are books for emerging readers (similar to BOB books) meant to help teach phonics and early reading skills, and they are darling.
They are written and illustrated by Wendy Ahlman, who has been a preschool teacher for more than 20 years (including teaching several of my nieces and nephews). She's also a single mom of five kids, two of which have autism. She wrote this book series a few years ago to help teach her own children and the children in her preschool classes how to read.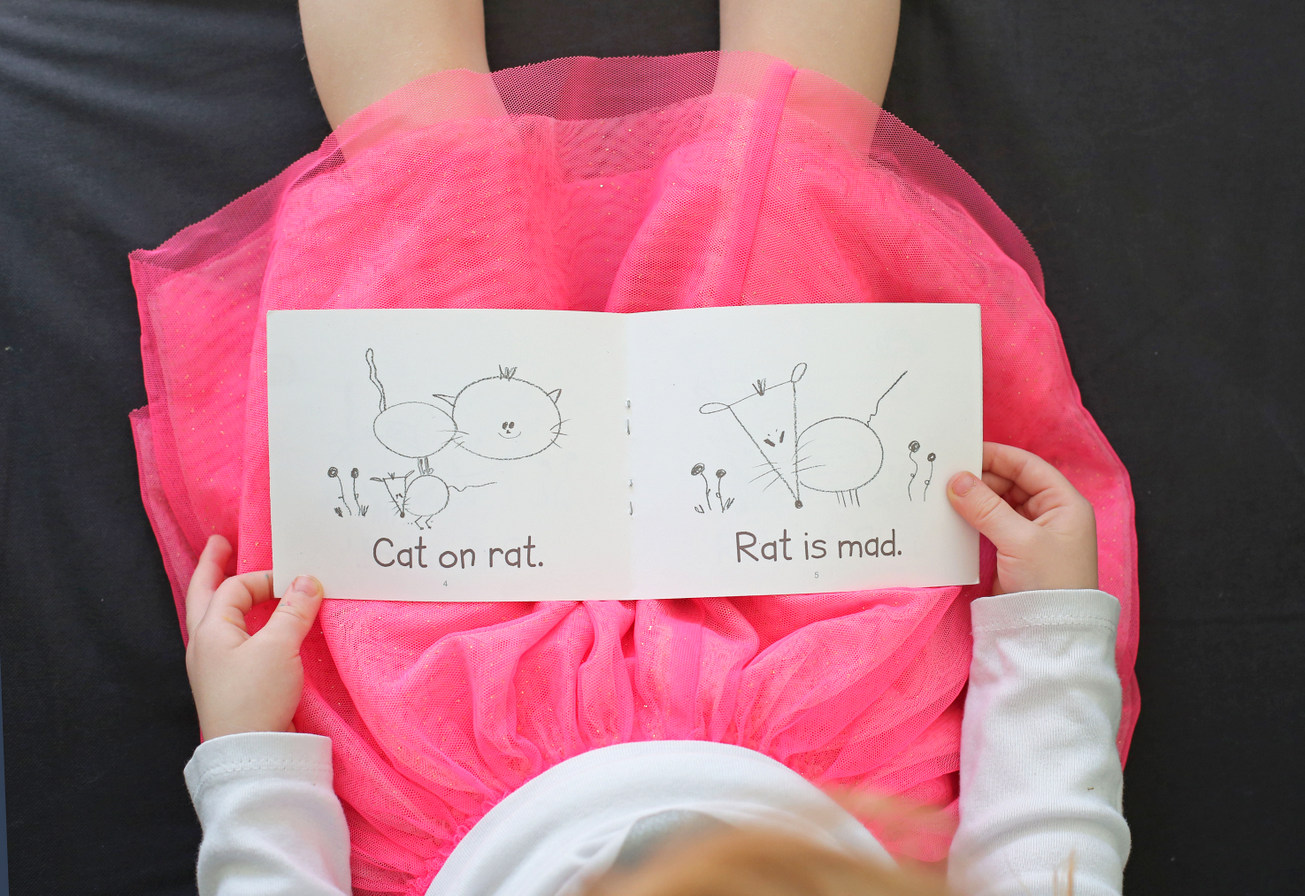 As part of her Kickstarter, you can buy the whole set of 12 books for $16.
Of course, because my sister-in-law is awesome, she sent me a set of them as a little gift and, like everything she's ever sent me over the 12+ years we're known each other, they are fantastic.
Ani's just starting to show some interest in reading, and she was SO thrilled when I showed her these books and insists that they are HER reading books.
These kinds of books were instrumental in helping Ella make the jump from understanding the basics of phonics to actually READING and doing so much more fluently, so I'm glad to have our own set now to help Ani as that transition approaches (you can read more about how Ella learned to read here, if you care).
The Kickstarter campaign is trying to raise $5000, so it's not a huge amount, but it closes on Monday, so if you're interested in a set, you'll want to pledge sooner rather than later.
And if you're not in the market for these types of books, you could certainly do your good deed for the day by sharing the campaign with someone who might be or on Facebook or another social media platform.