When I was around twelve or thirteen, my sisters and I started noticing how horrendous we looked in all our Christmas morning pictures.
Of course, we blamed it on bed head, whereas we obviously should have been blaming the fact that practically no one looks good at age twelve or thirteen.
Every Christmas after that, we'd spend a few minutes brushing our hair and putting on a little mascara or lipgloss so we didn't look so absolutely terrible.
Now that I'm an adult, I look even worse when I wake up, but I don't want to be hiding from the camera on Christmas morning, so I've picked up a few tricks over the years to quickly look half-way decent before we start ripping open the gifts.
(The sad news is that I won't look this good on actual Christmas morning since 1) I'll be even more pregnant than I am in these photos and 2) these photos weren't taken in the actual morning (everything on blogs is a lie!), so I'd actually showered and put on makeup and done my hair hours earlier).
This list will not include "brush your hair" because I'm assuming you knew that one already. You are obviously much smarter than my thirteen-year-old self.
1. Skip the sweatpants and wear some cute pajamas. If you're already getting your kids fun new pajamas for Christmas morning, grab yourself a pair too. I'm not much of a pajama set wearer, so these leggings from White Plum are right up my alley. Also, they are stretchy enough to wear pregnant, so of course I love them. (These pajamas are already wrapped up under the tree for the girls to open on Christmas Eve. I can't believe that next year I'll be buying THREE sets of matching PJs for Christmas morning).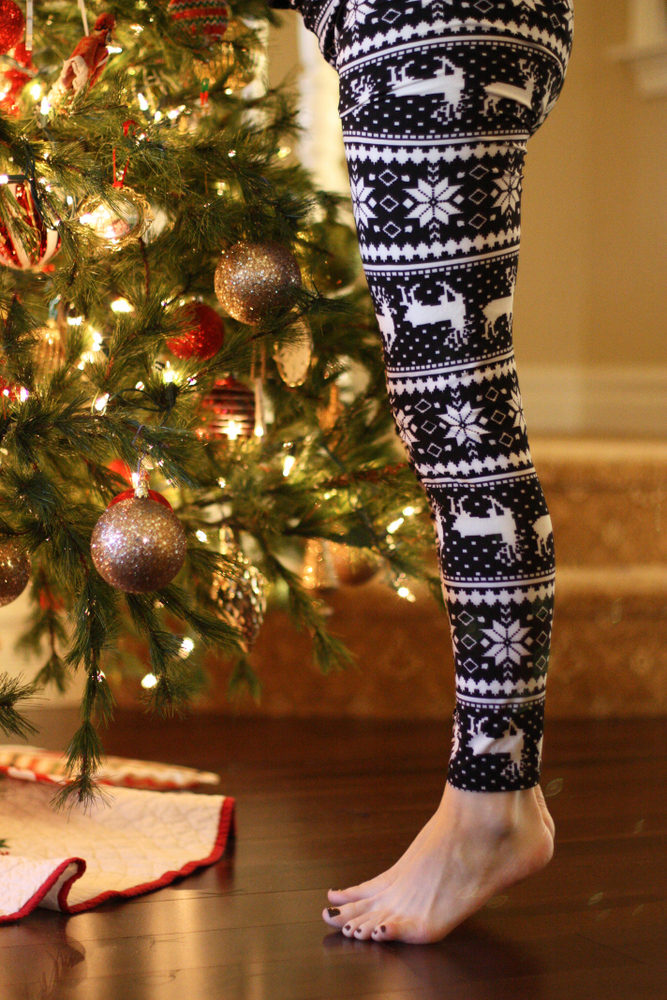 2.  Wear some bright lipstick. If there was ever an occasion for red lipstick (this one is Call the Shots from Bare Escentuals), it's definitely Christmas morning. Also, a few months ago, Love Taza mentioned that she felt like bright lipstick drew attention away from tired eyes, and I tend to agree. So . . . . it's an especially good trick if you stayed up way too late wrapping presents the night before.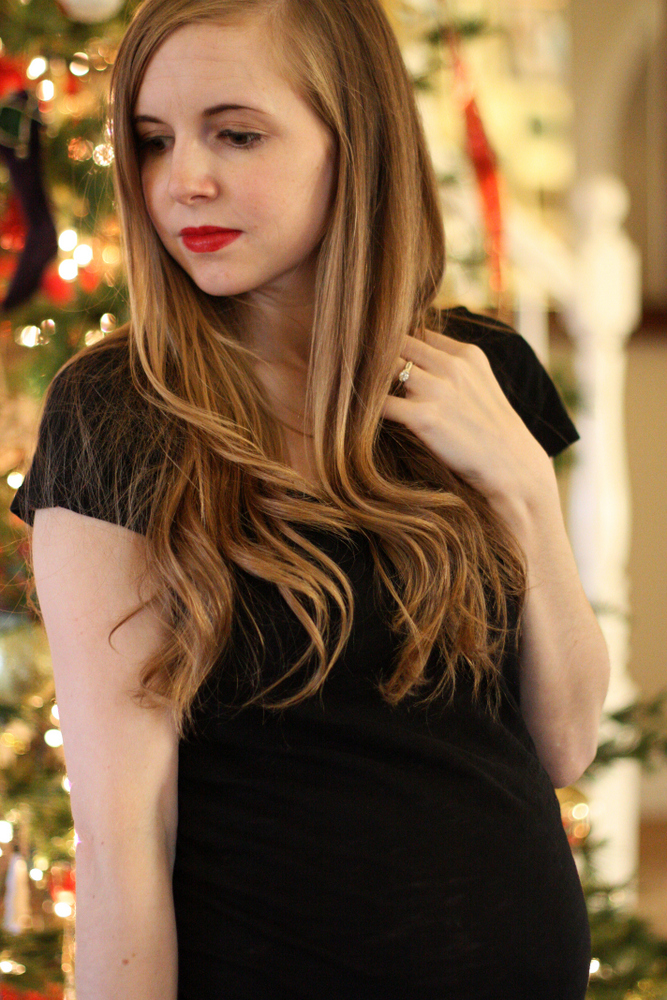 3. Throw on some earrings. Or, some other piece of jewelry. I'm not going to be wearing stacks of bracelets on Christmas morning (or any other time, let's be honest), but a pair of studs makes me feel a little more put together and takes all of two seconds.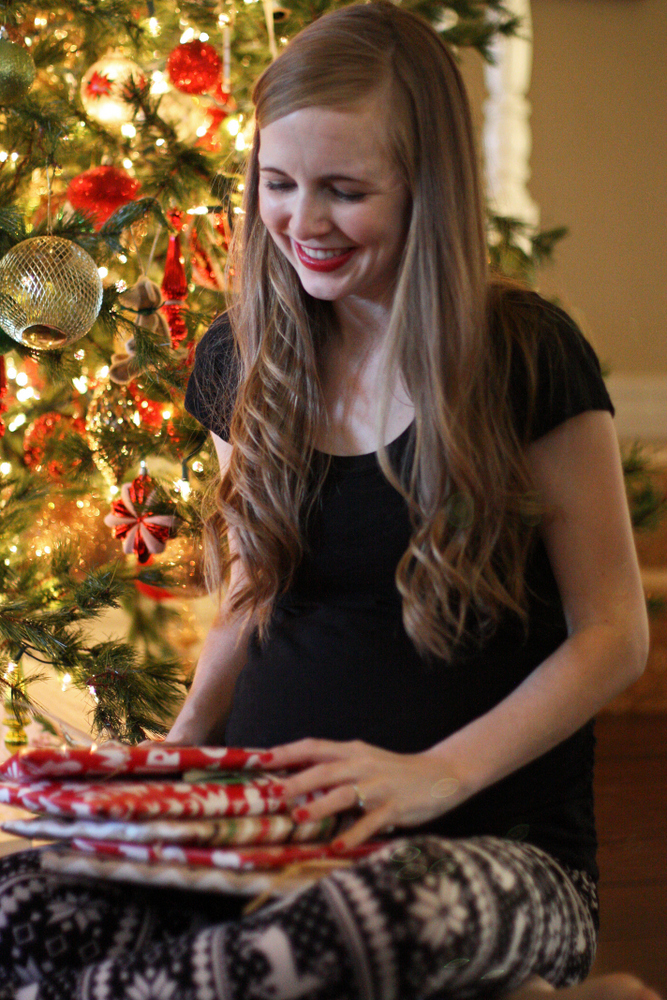 4. And, bonus points if you paint your nails too. I love having my nails painted and since my Christmas morning outfit is all black and white, they add a nice splash of color and they match my lipstick.