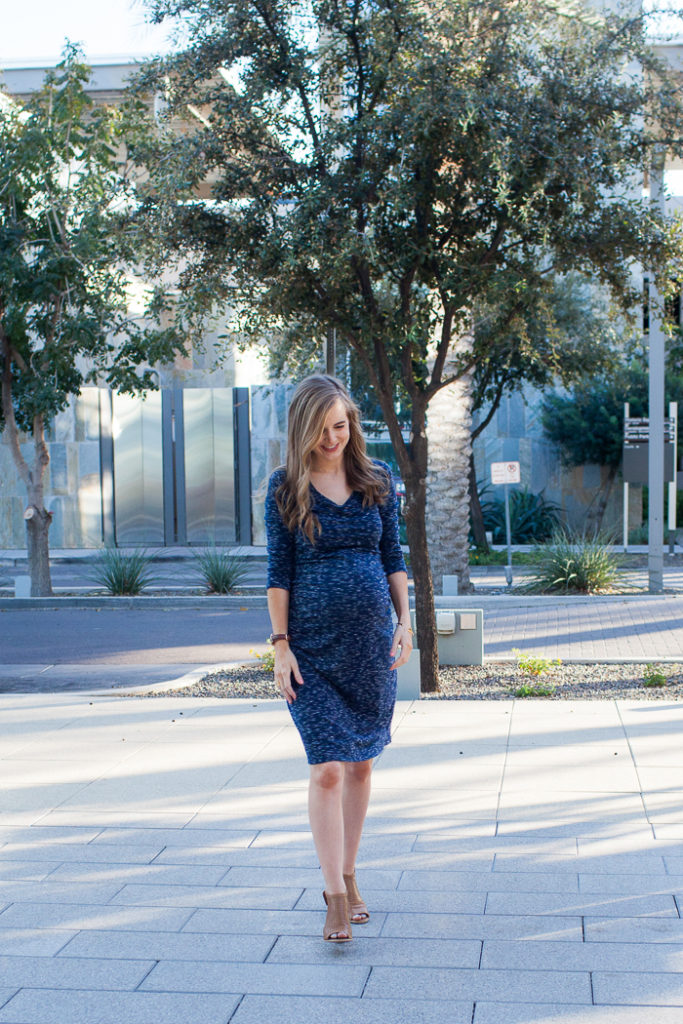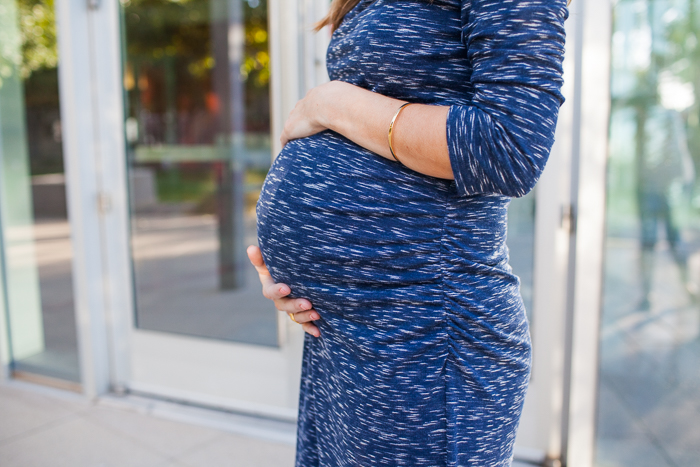 Even though all three of us live in different states, we all happen to live somewhere that doesn't get particularly cold (I guess when you grow up in Las Vegas, you naturally gravitate toward places that have no idea what snow is).
So when fall and early winter start to roll around, we're all looking at people wearing coats, boots, and scarves and thinking, "it's still 88 degrees here."
Which can make it a challenge to dress up for holiday events because thick tights, coats, and fur seem a little out of place when your flip-flops are still weather-appropriate.
Here's a few tricks I've picked up after all these years of living where snowmen can't go: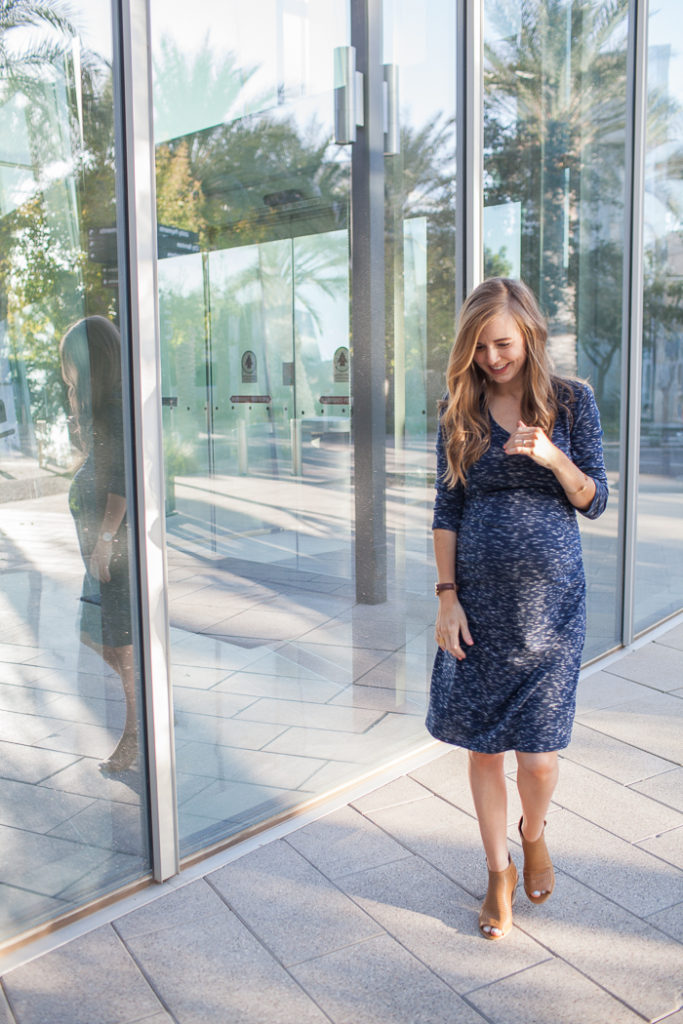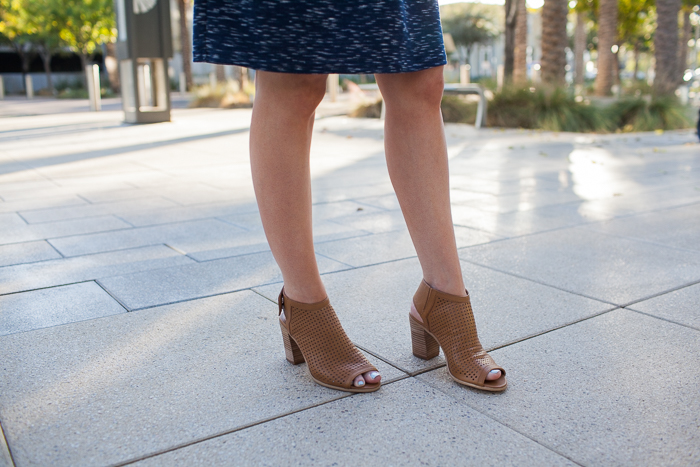 1.
Pick a dress.
I love that dresses are appropriate for any season, and it's not weird to have bare legs with a dress in December (whereas bare legs with shorts to a Christmas party might raise an eyebrow or two).
This dress
is pretty light-weight, but the longer sleeves and dark color help it look more wintery without overheating me. Plus, if you do live somewhere colder, it's easy to add tights and a pretty coat to a dress.
2. Try ankle boots or open-toed booties.
 I almost didn't buy
these shoes
because I thought, "I have at lesat three other pairs of nude or cognac heels and wedges." But all of the other ones are more sandal style and definitely look pretty summery. These ones definitely feel less summery, but are still cool with the
open toe
 and perforations (also they're
ridiculously comfortable
, which was a happy surprise).
3. Go with a wintery nail polish.
I should have taken my own advice here, but I think a
dark
or
metallic nail polish
is a great way to make your outfit lo ok more holiday-ish no matter what the temperature is outside.
4. Add some jewelry.
I wear pretty light jewelry most of the time, but this is a fun time of year to break out some slightly fancier pieces to glam up your holiday outfit. I skipped a necklace this time, and went with
these pretty earrings
that I love but don't often wear.