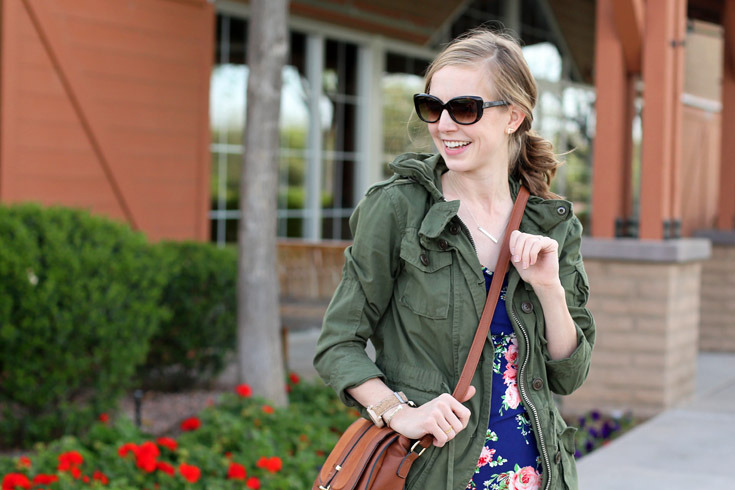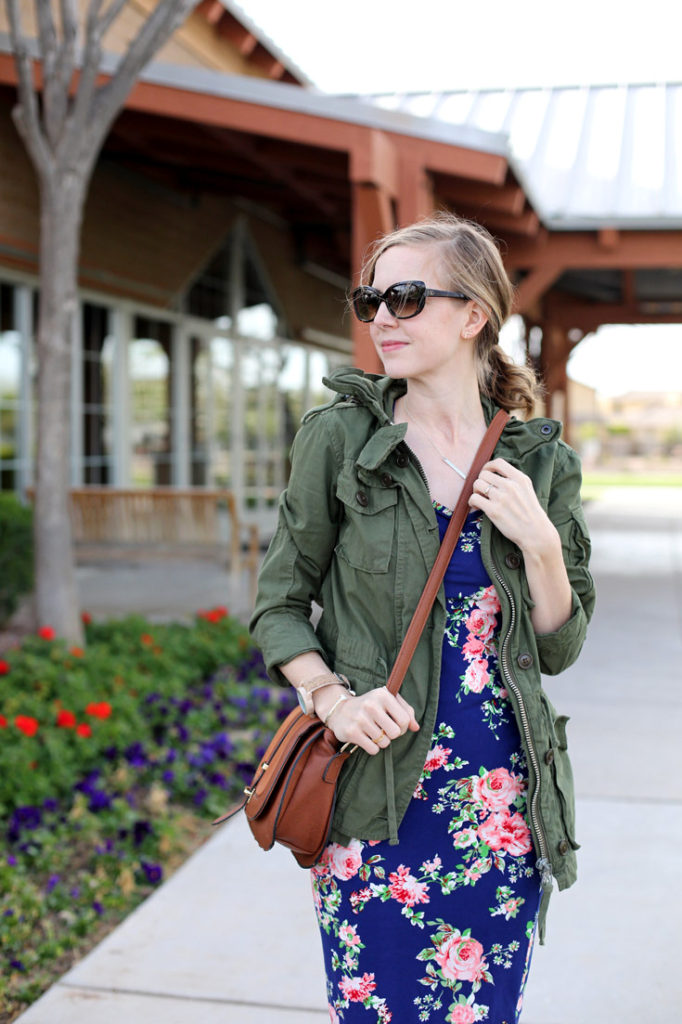 So let me tell you about this dress.
On Sunday, I went to church and my friend Katie was wearing this darling dress. She's 25(ish) weeks pregnant and I said, "You look so cute – I love that dress."
And she told me, "You won't even believe this, but it's from Walmart. And it's under $10."
"Also, I bought it in a couple of sizes to see what one would fit over my belly, so I have a size small at my house that you're welcome to have."
You can see why she's my friend.
It's perfectly soft and it's so comfortable (and it also comes in an Aztec print or a black floral).
Also, I folded up the hem three or four inches because I'm fairly short (just shy of 5'4″) and I think midi length makes me look kind of stumpy, but it's plenty long if you're taller or if you can rock that midi length.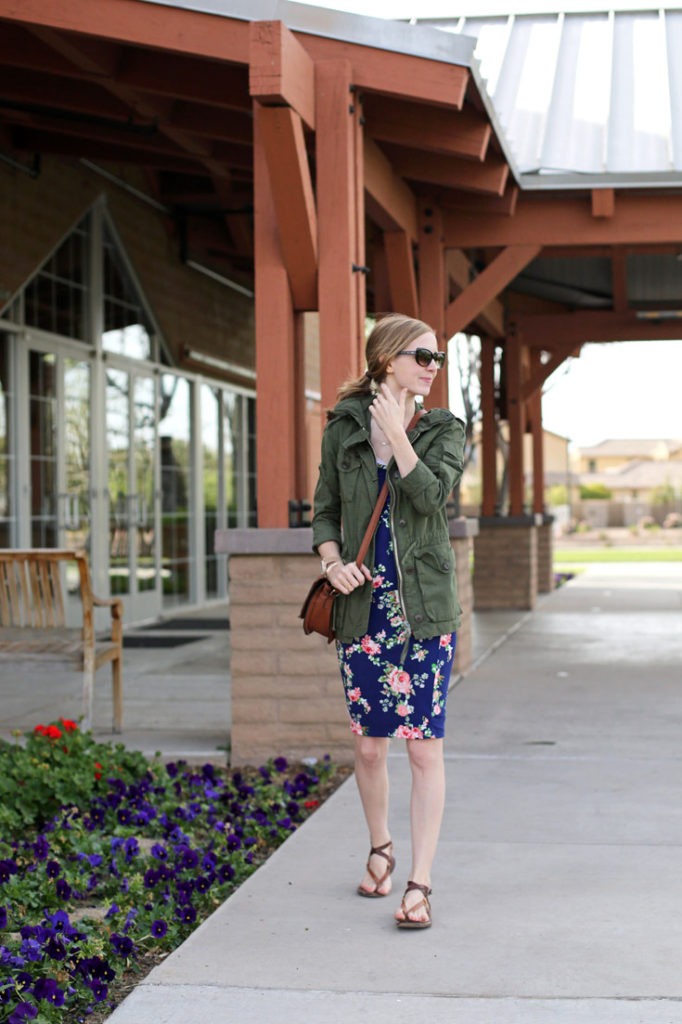 It's perfect with a light jacket, some sandals, and a ponytail for a nicer spin on a day at the park.
But when I added some heels and a swipe of lipstick, I felt like it was plenty nice for something that demanded better than jeans.