Oh, Ralphie. You never stop blowing my mind with your amazing-ness.
We went a little more dressy this time since our last round of photos with Ralphie in 2009 was much more casual. Also, we happened to schedule for a moment where I owned exactly no jeans that I liked. That may have had something to do with the fact that I made Bart iron a shirt on a Saturday morning.
And yes, it really was this beautiful in late March in Texas. And the fog is all real – it was like having a photo shoot in Wuthering Heights (if Wuthering Heights involved a whole lot of yellow flowers and a happy family, instead of people who show their love by hating each other for an entire lifetime. So basically not like Wuthering Heights at all, actually, now that I come to think of it).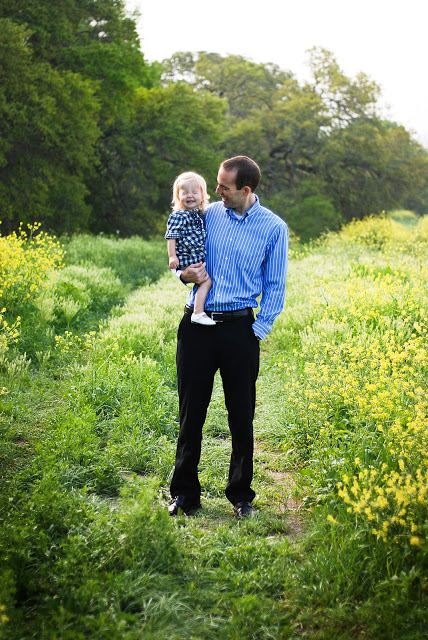 When Ella saw this picture, she said, "I cry wif Dadda"
***********************************************************
This post is sponsored by Disney Baby. I'll be joining the Disney Baby blogging
team next month, and look forward to sharing these kinds of stories
(projects/ideas/etc) with you over there! Stay tuned for more details!