It's a good week for book deals! Some weeks, I'm scraping the bottom of the barrel to find even 2-3 good books on sale and this week, it's an embarrassment of riches.
And not only these books, but also DO NOT MISS the free three months of Audible and the free three months of Kindle Unlimited going on right now. It'll take you 3 seconds to sign up for each of them and it'll cost you zero dollars!

July Book Deals
Hello, Universe by Erin Entrada Kelly – ebook
This one won the Newbery and follows four children in a neighborhood who are all dealing with their own struggles and come together to solve a problem. It's a sweet story that's perfect for enjoying as a family. 

Digital Minimalism: Choosing a Focused Life in a Noisy World by Cal Newport – ebook
I love Cal Newport and this book, is probably his biggest hit (for good reason!). I still think Deep Work is his best, but this one is worth reading too! 

The Poet X by Elizabeth Acevedo – ebook
Ximoara Batista wants to say a lot of things, but not only does she feel unheard, she feels like she can't say the things she wants. She pours all her feelings and frustrations out onto the pages of a leather notebook, but can't let her Mami find out and keeps her thoughts to herself. When she is invited to join her school's slam poetry club, she tries to find a way to attend without her Mami finding out.
The Bright Side of Disaster by Katherine Center – ebook
One of my goals this year is to read every book written by Katherine Center. I have not read this one yet, so now is the perfect time for me to snag it! 
Escape from Mr. Lemoncello's Library by Chris Grabenstein – ebook
This is one of those middle grade novels that took the world by storm – it has been SO popular and for good reason. Mr. Lemoncello is a world-famous game maker AND he's designed the new city library. And on opening night, there will be a lock-in for kids where they have to solve the puzzles to find the hidden escape route. (You can see why it spent 100 weeks on the NYT Bestseller List). (Full review here)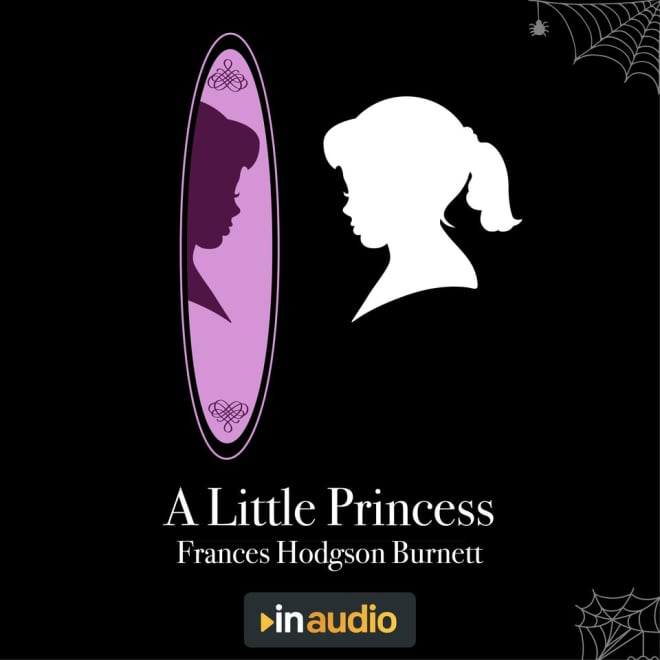 A Little Princess by Frances Hodgson Burnett – audiobook
I hadn't read this one in YEARS, but when Ella and I read it together, I fully understood why it is such a classic. It's so fantastic and I can only hope my daughters grow up as well as Sara Crewe (hopefully without the orphan bit).

Ghoulia and the Doomed Manor (Book #4) by Barbara Cantini – audiobook
Tally loved Ghoulia when we read it last Halloween. It's filled with full color illustrations following Ghoulia who is a zombie living with her aunt in a house on the edge of town. In this installment Ghoulia and her aunt and uncle are ready to head out on vacation! What could go wrong? (This one is a Libro.fm title, which means you can make it into a Yoto card!).