I mention occasionally that I listen to my audiobooks on double-speed and invariably someone asks me how you turn up the speed on your audio.
And then I sound like a complete idiot because I'm all, "Well, you just have to push this little button for the speed. But oh, first, you have to make sure it's listed as an audiobook. And you do that by. ." etc while that person's eyes glaze over and they wish like crazy they'd never asked and just nodded politely and kept eating their dessert.
But, you probably, aren't eating dessert at seven a.m. (and if you are, can I please come over?), so let me bore you with the details of how you do this.
Also, be warned that you'll probably think, "Well, this is like listening to Donald Duck" for the first fifteen minutes. Give it a bit and I promise your brain will quickly adjust. And then you'll be zipping through books like a book-reading ninja (that sounded better in my head. A book-reading ninja doesn't sound very impressive or terrifying).
Anyway, if your books are already labeled as audiobooks, this is a two-second process.
In the MP3 player section of your iPhone, click the "Audiobooks" icon: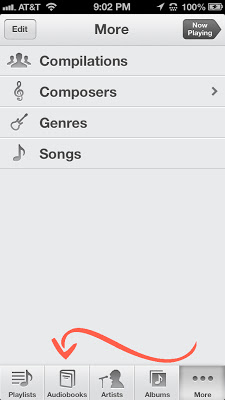 Choose your audiobook: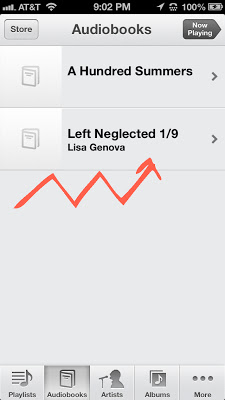 Click the little button in the right hand corner that says 1x. It'll move to 2x (or you can choose 1/2x too).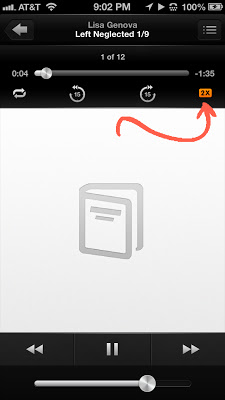 That was easy.
If you've imported your audiobooks via CD, though, you probably just have them listed as music files, and they won't show up in your audiobooks tab and you won't have the option to choose double speed.
If that's the case, here's how you quickly switch them to audiobooks.
Find your music files for your audiobooks in the "Music" tab of iTunes: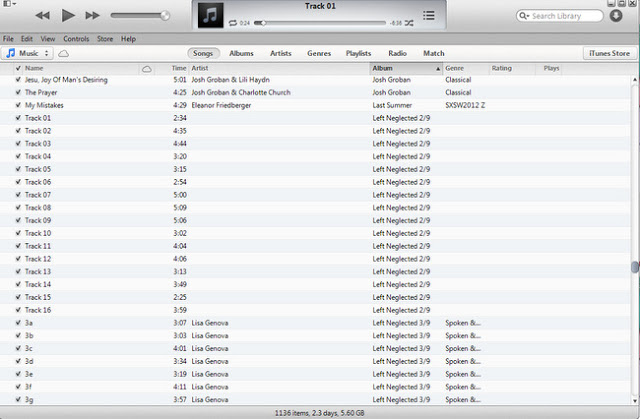 Select the files and right-click. Choose "Get Info" from the drop-down menu: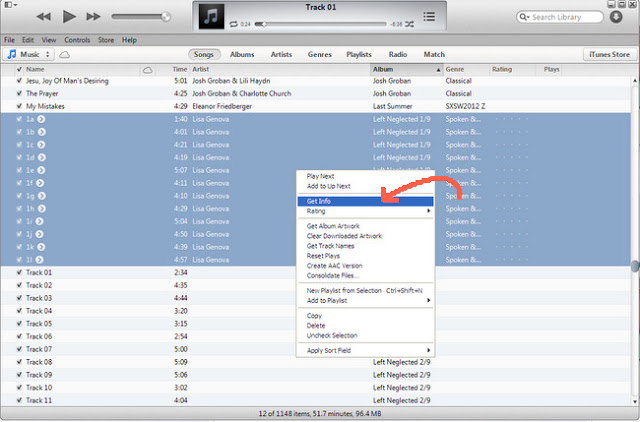 In the menu that opens, choose the last tab ("Options") and on the "Media Kind" drop-down menu, select "Audiobook." Press OK.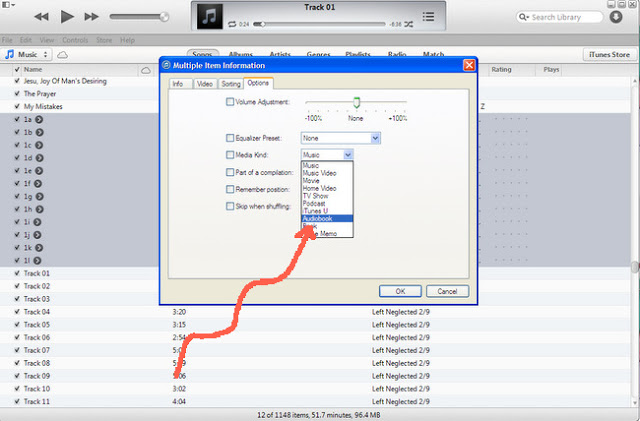 Your files will update and they'll disappear from the music tab.
Change from the "Music" tab to the "Books" tab (in the top left corner). Find your audiobook and drag and drop it to your phone: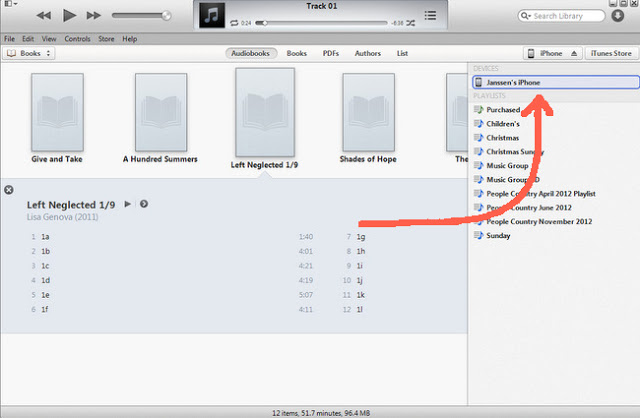 Now just follow the first steps from the top of this post to open your audiobook on your phone and change the speed.
P.S. If you have a regular iPod, you can go to the "Settings" menu, then select "Playback," then "Audiobooks" and choose "faster" (it defaults to "normal").  I don't think it'll do it quite double, but it will be speedier.
Questions? Let me know and I'll try to answer!