You guys, thank you, thank you, thank you for taking my blog survey last week.
More than 1100 people filled it out and I read every single response.
I was overwhelmed by all the very very nice things you said (you are some of the kindest people on the Internet!) and I take seriously the constructive criticism too. Thank you for letting me know what you love and want more of and what you don't like seeing here.
I'll be doing my very best to make Everyday Reading (both here and on other spots like Instagram and Facebook) as good as possible this coming year.
All the answers were anonymous (unless you specifically chose to identify yourself) but I thought you might be interested to see some of the trends.
For instance, when I asked how long you'd been reading my blog, I was blown away by how many of you have been reading for YEARS. I love you all for sticking with me all this time.
Here are a few other things that I enjoyed learning: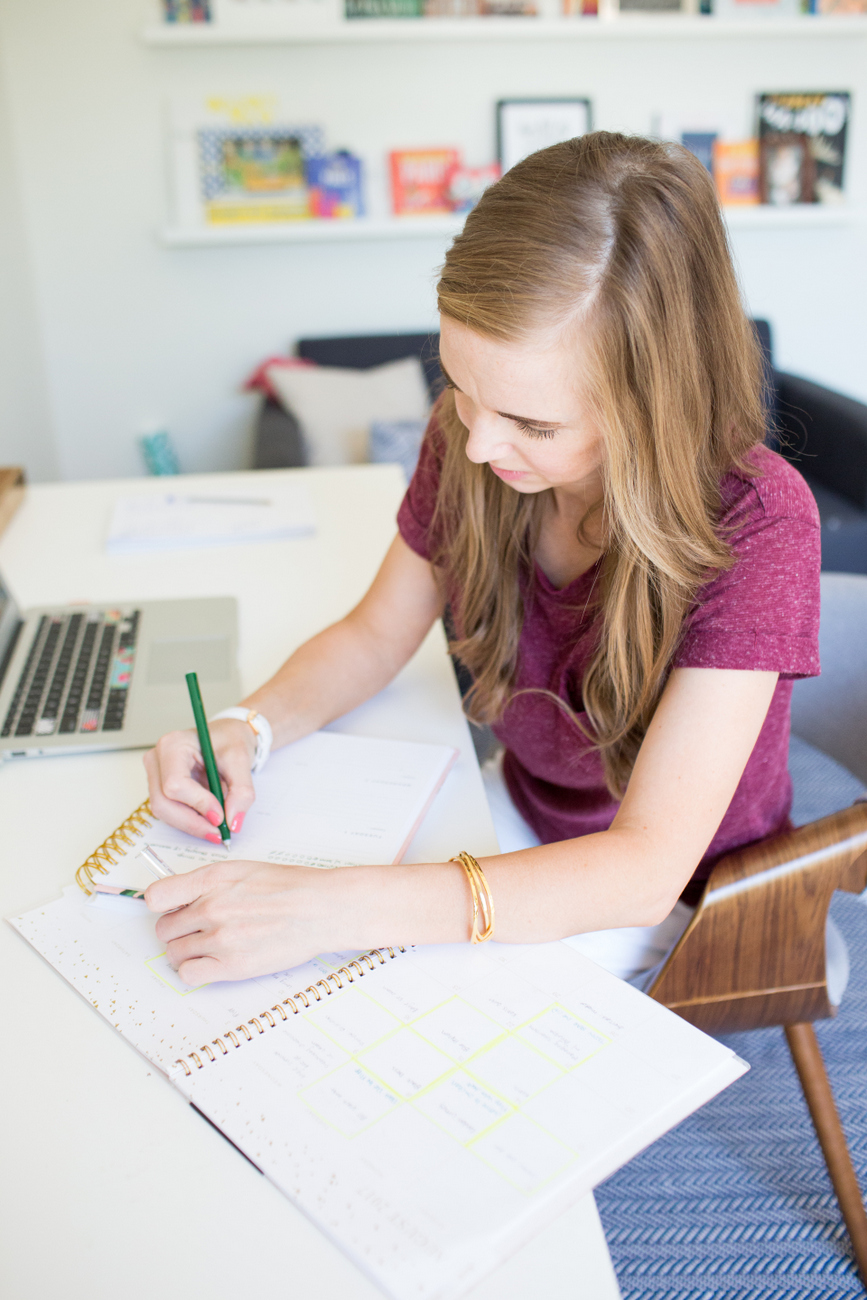 You guys LOVE books. When I asked about your favorite kinds of posts, 77% of you listed book reviews, book lists, or ideas for reading with your children as your favorite. And when I asked about your second favorite kinds of posts, 58% said one of those three. So look for lots more book-related content here this year – I can hardly wait!
36.6% of you see new posts via a feed reader like Feedly or BlogLovin' and 33.6% of you come directly to my blog to check for new posts (about 6% of you get an email when a new post goes live – if you want those emails, you can sign up here). A few people also mentioned that the image sizing is an issue in the emails – I'll do my best to figure out what the problem is and get that fixed.
Pretty much all of you are female. 99.6% to be exact. This was not a shock to me.
While many of you have children, nearly 20% don't! So I'll definitely be trying to do more grown-up book recommendations this year as well as more book recommendations for children.
LOTS of you work! More than 35% of you work full-time outside your home and 30% of you work part-time either at home or outside the home or full-time at home. So no surprise that many of you asked for more audiobook recommendations to listen to as you commute! Plenty of you (35%) stay at home full-time, and about 3% are students.
You live all over the world! There are readers in every state and many countries of the world. This was so fun to discover!
That's a little about you – here's what you wanted from Everyday Reading:
More book recommendations! I hear you loud and clear – there will be significantly more book content this year, and I really appreciate the specific feedback about what kind of book recommendations you wanted. There were many requests for more age-specific book lists, monthly posts about what I've read (and what Ella has read), more "if you liked x, try y" book lists, and more boy-centric book recommendations. And so many of you love the 100 Picture Book lists I do each summer.
The Girl Talk posts are wildly popular. I can't tell you how many people asked for more of these (mainly because I didn't count them), but . . . lots. I'll try to do more of those this year!
Posts about parenting, home routines and work/life balance. Like everyone, I'm trying to figure it out as I go and constantly adjusting and trying new things, but I'm happy to share what's working at our house (of course, the minute I share, it will all fall to pieces, as those things do). Many many people asked for Day in the Life posts, so I'll try to do those more consistently in 2018.
Behind the Scenes. Many of you expressed interest in what goes into creating Everyday Reading or running a small business like London Littles, so expect a couple of posts on those this year.
On InstaStories, you wanted more captions so you knew if you should bother turning on the sound (this was such a good idea that would never have occurred to me).
Lots of requests for product recommendations. I always love finding out about new products that make daily life easier, and I was delighted to find out that my enthusiastic review of my mop was helpful to a surprisingly large number of people. And you guys LOVE pencil sharpeners. I'll keep you posted both here on Instagram or Facebook as I discover things I love!
I didn't realize that many of you that hadn't signed up for Raising Readers were still interested in the twice-weekly emails I send out with various book-related content. If you'd like to sign up for those emails, you can do that right here!
A couple of things I wished I'd asked:
How many books do you read per year? Modern Mrs. Darcy asks this every year and next time I will too!
If you've read any books I've recommended, what has been your favorite? This year, the stand-out books for me that people have loved have been To All the Boys I've Loved Before (probably because I spent the entire summer talking about it) and My Lady Jane (which is one of my favorite audiobook experiences to date), but if you had other favorites, I want to know about them!
Anyway, thanks again for being willing to share your feedback, for caring enough to let me know how I can improve, and for being so kind to me over the past decade. I appreciate it more than you know.
Happy weekend!