I didn't really care about Halloween until I became a parent and then when I had my first child, I was suddenly ALLLLLLL about Halloween.
My interest in dressing up? Zero.
My interest in dressing my child up? Much, much higher than zero.
(I mean, how can you resist this tiny baby owl?)
Since Ella was 3 months old, I've been collecting Halloween board books and they're always well loved when October rolls around.
If you're looking for a few to check out from your library or add to your collection, these are our favorites.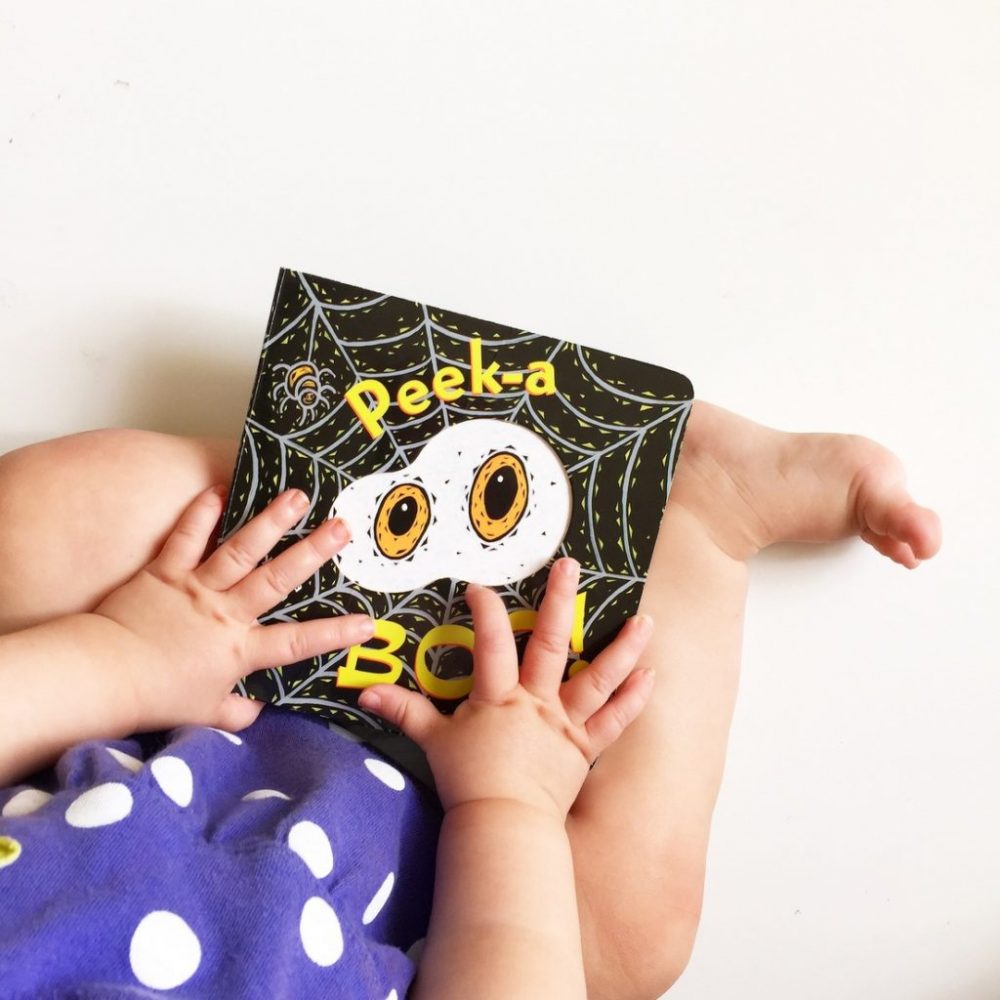 10 Delightful Halloween Board Books
Eek! Halloween by Sandra Boynton
If I had to pick one Halloween board book as a favorite, it's this one. I love all things Sandra Boynton, but this one is especially good about a flock of chickens that are nervous because strange things are happening – from giant mice to talking robots to pumpkins with faces, they have no idea what's going on. (Spoiler: it's Halloween!)
Where's the Witch? by Nosy Crow, illustrated by Ingela P Arrhenius  
I LOVE this simple series of books with felt flaps (no ripping!) and bright festive illustrations. We own several of them and my littlest girls never get tired of them.
Seeking a Witch by Angela DeTerilizzi, illustrated by Allie Smith
If you're in a need of a witch (and who isn't, come Halloween?), then you know what you need. Someone with a black cat and a wart on their nose. This lighthearted little board book is absolutely delightful and by October's end, I always have the whole thing memorized.
Peek-a-Boo! by Nina Laden
I think we own every book in this cute series and I'm especially fond of the Halloween version. On each page, there is a cut-out so you can peek through to the next page and guess what might be there. And on the last page is a mirror so that your child can peek at their own cute face.
Little Blue Truck Halloween by Alice Schertle, illustrated by Jill McElmurry
I'm not always a fan of Halloween versions of beloved books (they can feel like total sell-outs) but I love this one. It's bigger than your average board book and my girls are obsessed with it, even the older ones!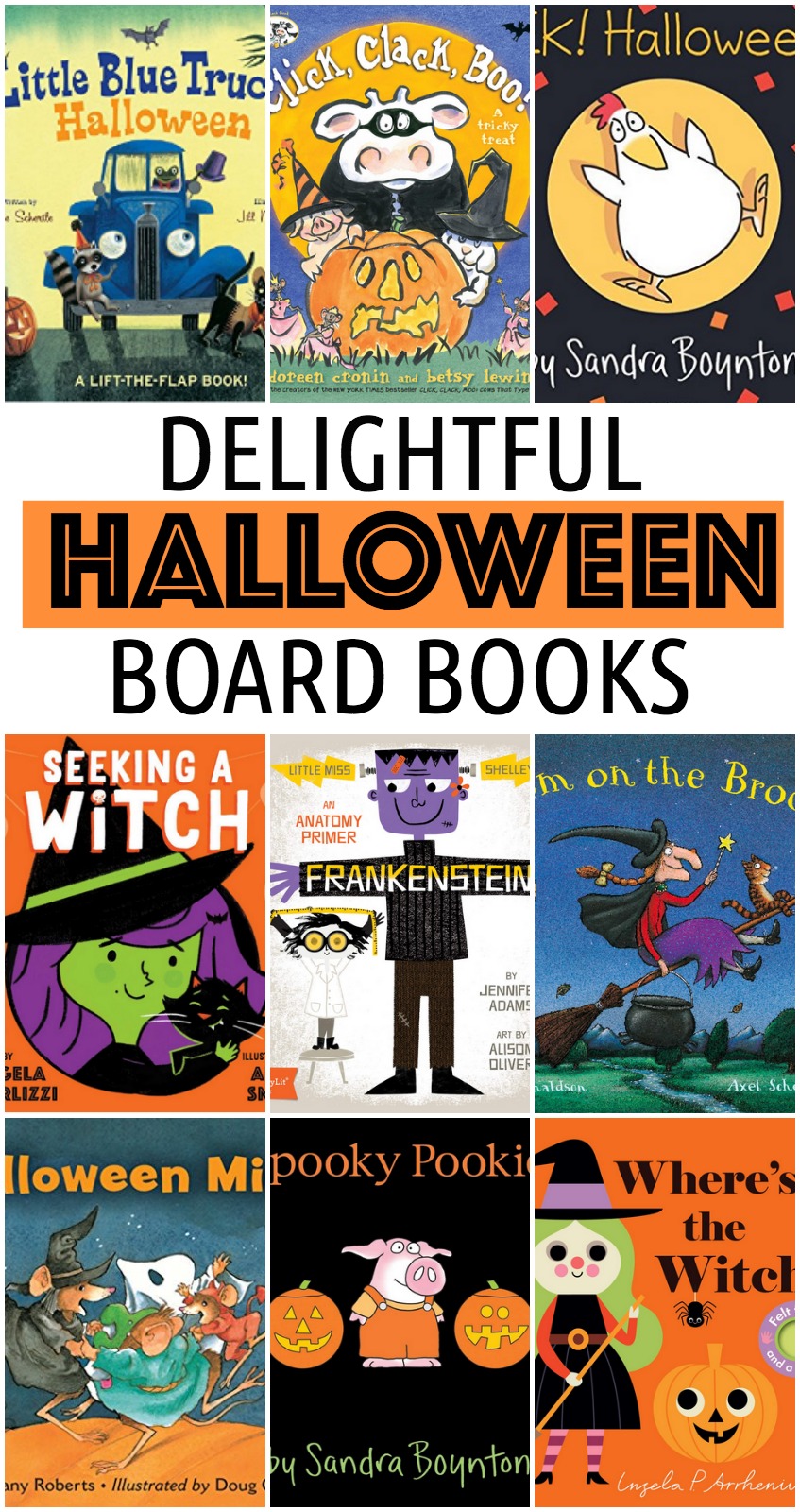 Click Clack Boo! by Doreen Cronin, illustrated by Betsy Lewin
I've loved the Click Clack Moo books since I was first introduced to them in grad school and this Halloween board book version is just exactly what you'd expect from this duo. Charming and funny.
Halloween Mice! by Bethany Roberts, illustrated by Doug Cushman
This was the first Halloween board book we added to our collection back in 2010 and it's still one of my favorites about some brave little mice who head out on Halloween but then spy a cat. Cleverly, they figure out how to scare the cat and return safely home.
Frankenstein by Jennifer Adams, illustrated by Alison Oliver
I am obsessed with the BabyLit books and own more than is probably reasonable. The Frankenstein one (which is a body parts primer) is perfect for Halloween and I keep it stashed away all year with my holiday book collection to bring out in October. The Dracula one is also delightful and lives with my Halloween board books.
Room on the Broom by Julia Donaldson, illustrated by Axel Scheffler
This one is a classic about a witch who loses her hat and other necessities in a strong breeze and then offers rides on her broom to the animals who help her retrieve them. Having it in a board book version is perfect for the youngest little ghouls.
Spooky Pookie by Sandra Boynton
Is it wrong to start and finish this list with a Sandra Boynton book? If it is, I don't want to be right.
And if you'd like a printable copy of this list that you can take to your library or screenshot on your phone for easy access, just pop in your email address below and it'll come right to your inbox!
Any other favorite Halloween board books? Let me know in the comments!
If you liked this list of Halloween board books, you might also like these posts: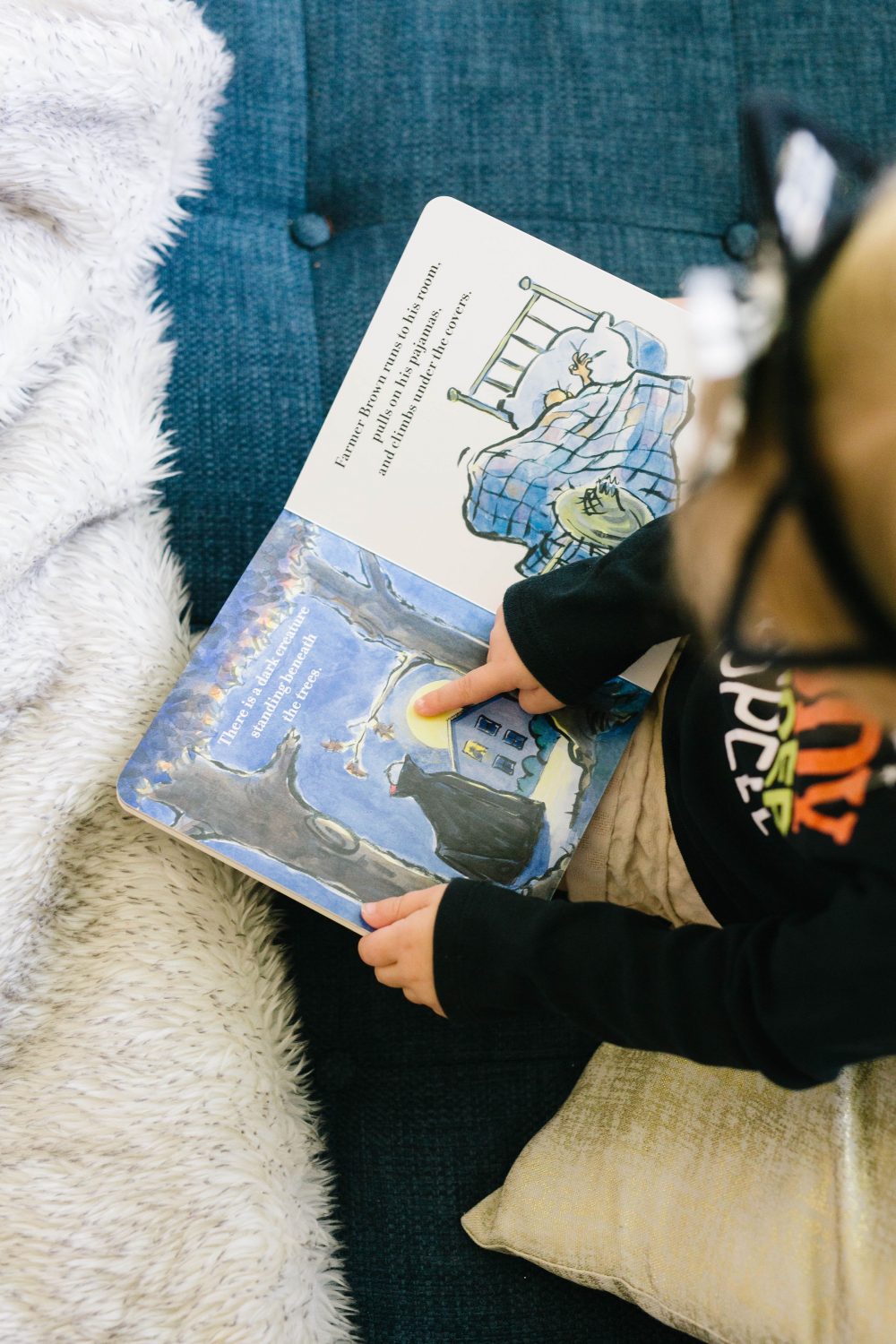 Photos by Heather Mildenstein