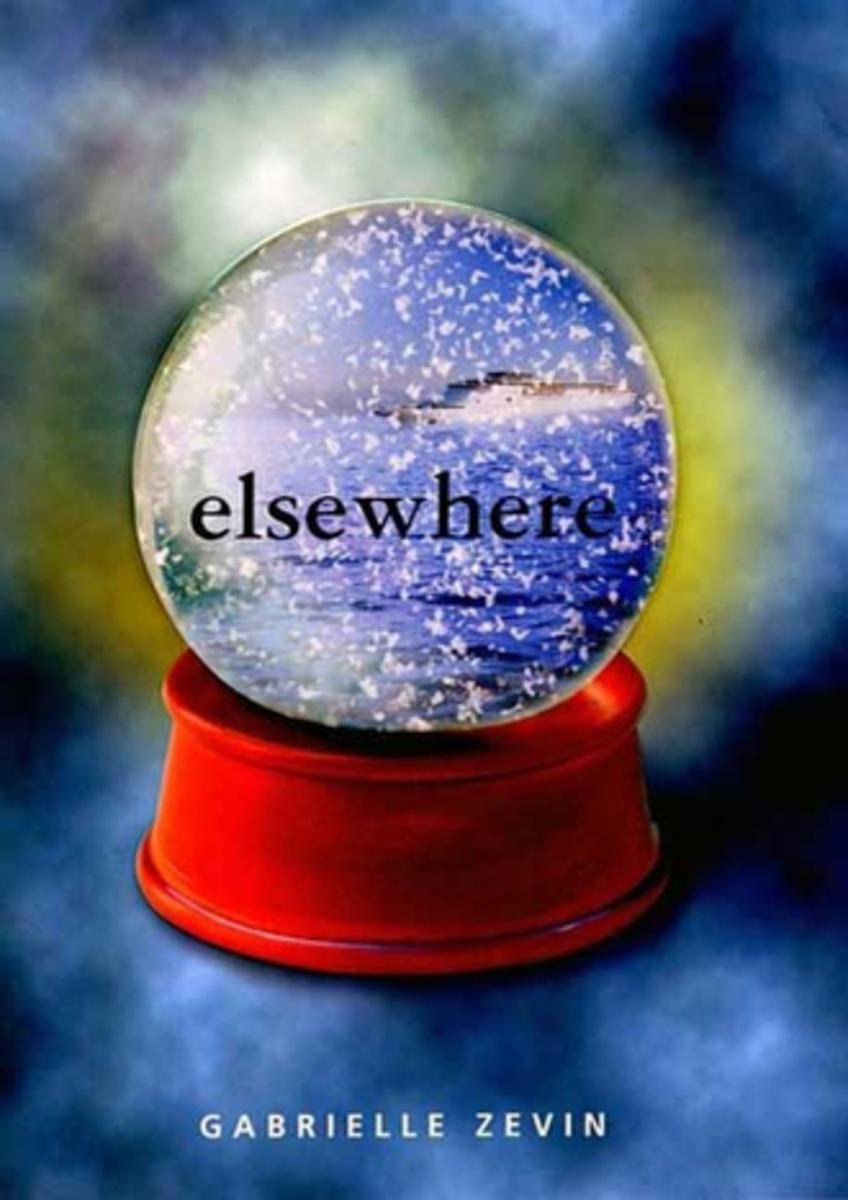 If you are a fan of children's and young adult literature (and you should be), you will definitely want to check out Jen Robinson's completely fabulous blog – it's jammed with all the information you could ever want about what young adult books to read.
Elsewhere was one of the books in her "Children's/YA Books that Adults Will Enjoy" list. Yesterday, while I was home sick, I read the whole thing in a few hours.
elsewhere
The premise is indeed intriguing. Liz, a fifteen-year-old girl, is hit by a car and wakes up on a cruise ship. As she meets others on the boat (her roommate, with a gunshot wound in her head, and a popular musician with tell-tale drug veins), she slowly starts to understand that she is dead.
The boat is taking her to Elsewhere, a place much like Earth where people begin growing younger, starting at the age they died and going all the way until they become babies. When they are seven days old, they go back in the river and are reborn on earth again as a new person to start the cycle all over again.
Her grandmother, Betty, whom she has never met (her grandmother died of breast cancer shortly before Liz was born) meets Liz at the dock and takes her home to live with her. She explains the rules of Elsewhere to Liz and urges her to begin looking for a avocation (like a career, but something people do because they love it, rather than for money).
But Liz is not interested in an avocation. With the allowance her grandmother gives her, she spends all her time at the observation decks, watching her family and friends on earth. This is deeply worrisome to Betty, of course, but she tries to give Liz some space. Liz is deeply bitter that she'll never have to graduate from high school or live on her own or fall in love or have children. She is devastated by the thought of growing younger.
As her friends stop talking about her on Earth, Liz turns her attention to finding the man who killed her in a hit-and-run. She feels driven to find out who he is and then tell her parents, somehow. But how to communicate with them?
And despite her fears of never falling in love, Liz does meet someone. Owen died at 24 in a fire as a firefighter and deeply mourns the loss of his beloved wife Emily. He goes once a week to watch her for an hour from the observation decks. He knows the chances of them ever seeing each other again are slim, since he only has 24 years in Elsewhere and it's unlikely that Emily will die before he's returned to Earth as a baby.
I thought the plot was fantastic up until about page 200. After that, I felt like the last 75 pages or so really lost momentum and struggled to wrap up what had previously been a really inventive and great story. I thought part of the problem was watching the characters un-mature. There is something disquieting about watching a person get less intelligent, less capable, and less reasonable. It's a hard note to end on.
I loved some of the funny little details of this Elsewhere book (the details are what usually enchant me about fantasy and science fiction). Betty attends an exhibit of Pablo Picasso's new works (painted in Elsewhere, of course). Driving along a residential street, Liz sees two boys of about the same age playing catch – one is the dad and one is the son. On the freeway, she notices a seven-year-old girl driving and wearing a business suit. These kinds of things charm the pants off me when they are done right, and they are done right in this book.
This Elsewhere book was written in present tense, which usually irritates me to no end, but I didn't even notice until I was almost half-way through the book.
Even with the disappointing conclusion, I very much enjoyed Elsewhere. I'm grateful for the suggestion by Jen, and I'm glad to have read it.
If you liked this review of the book elsewhere, you might also like these books: