On Sunday evening, our new neighborhood hosted a cookie walk and it was SO FUN.
I mentioned it briefly on Instagram and got a million DMs about it, so here are all the details (keeping in mind that the neighborhood has been doing it for a while and this was the first one I was part of, so I'm not an expert).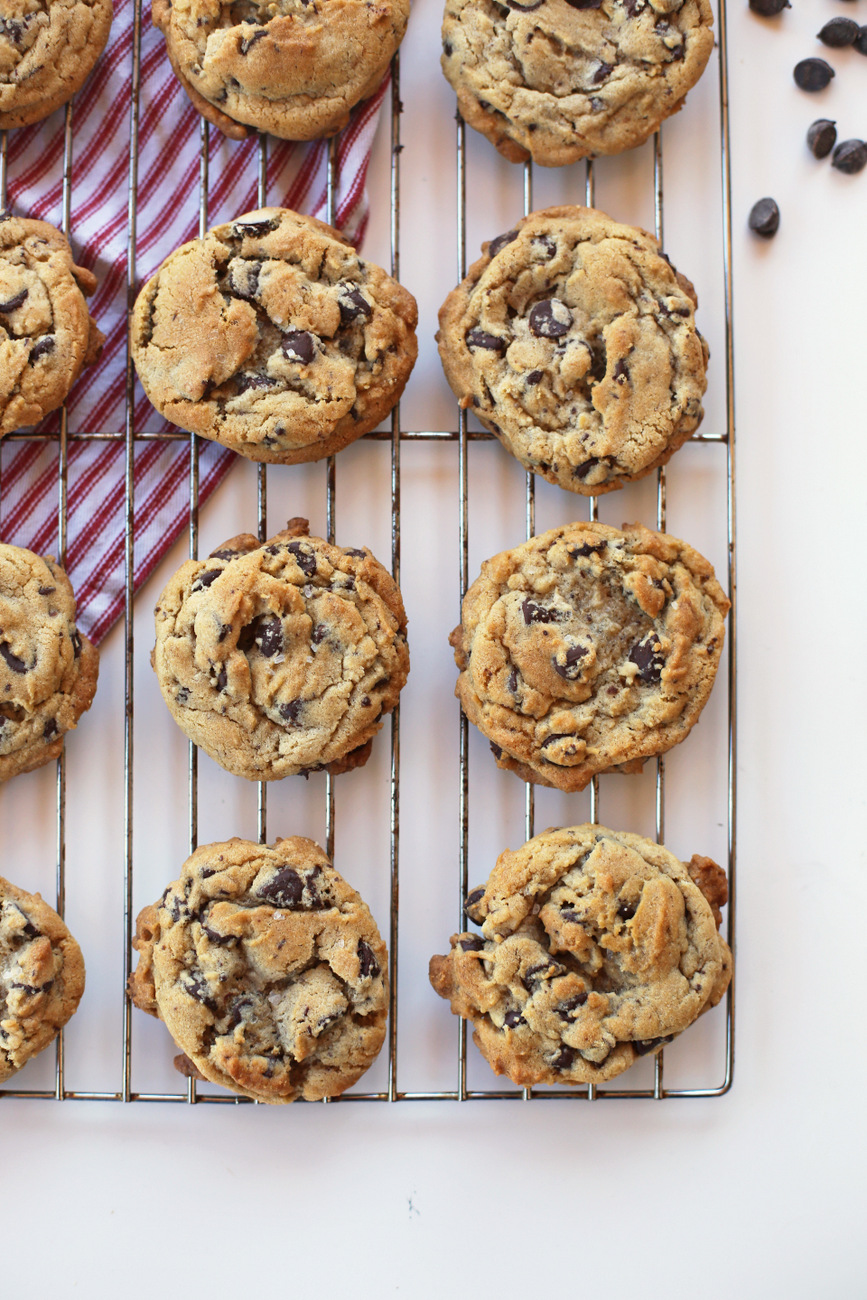 HOW THE COOKIE WALK WORKED
As far as I can tell, they generally do it every month or every other month while the weather is good (this was the first one since before COVID) on Sunday evenings. It was from 6:30 – 7:30, although we have people stay and chat until after 8:30.
Each time, they choose 2 streets in the neighborhood that intersect and ask people on those streets to host so that you're not walking more than a few blocks. Trying to do the whole neighborhood at once would mean things get really spread out and less walkable. It also means you get to know different parts of the neighborhood and different neighbors get a chance to host each time.
There were 5 houses on the cookie walk and each house had a table set up in their driveway with treats, plus chairs so people could sit and visit.
It was so fun to see older couples walking around together, babies in strollers, teenagers rollerblading or skateboarding around, and people getting to know each other.
I LOVED it.
HOW WAS IT ADVERTISED?
This was the number one question I got. Our neighborhood has an email list, so an email went out about it on Thursday and then on Sunday afternoon, there was a reminder email. These emails looked like this:
COOKIE WALK! Sunday, Aug. 29, 6:30-7:30

A cookie walk is an easy way to get outside, visit with your neighbors, and enjoy some treats.

The following homes will have places to sit and visit in their front yards as well as a little snack to enjoy:

[Names and Addresses of the 5 host homes)
If you have a neighborhood Facebook or Next Door page, this would be an easy way to advertise it too.
There were also quarter page flyers that were handed out on Sunday morning, or you could put these in people's mailboxes or front doors a few days beforehand.
WHAT WAS YOUR RESPONSIBILITY AS A HOST?
When the neighborhood organizer asked for volunteers on our street and I said we'd host, she sent me this email:
Thanks so much for hosting! Here is some helpful information:
Plan for 75-100 people.

You don't have to offer cookies. It can be as simple as lemonade or fruit or popcorn or bread.  It does not need to be homemade either.

Please DO NOT provide plates of any kind.  This tends to give the idea that those plates need to be filled.

Feel free to leave a note or sign saying "Take one" or "Take one or two only". As some younger children can't read, feel free to gently remind them.

Have fun and if treats run out, they run out.  Your company is the sweetest treat!
In the initial email asking for volunteers, she'd also said that if you were willing to host but didn't want to provide the treats, she'd find someone who was willing to provide a small goodie. As far as I can tell, everyone hosted and provided treats, but you could definitely involve more people by having some take care of the snacks while other people did the hosting.
I made a double batch of these cookies and then used a small scoop instead of my regular cookie scoop and it made just over 100 cookies – we ended up with about 35 of them left, so 75 was a really good estimate.
We had some napkins on the table in our driveway, but no drinks or anything else – it was really simple!
Bart and I stayed in our driveway the whole time, while the girls walked around together to the other houses on our street and the street that intersects it.
It was such a fun evening and we met many new neighbors – I hope we can do at least 1-2 more before the weather gets too cold!
Any other questions about the cookie walk? I'm happy to answer!
If you liked this post about our neighborhood cookie walk, you might like these posts too: