Happy first weekend in February!
I've been burning through books at an astounding rate (that's what you get when you combine winter weather and a global pandemic that means you're home pretty much around the clock) and I'm glad there are so many great books on sale to keep my personal library well-stocked!
Whether you're looking for picture books, audiobooks, or adult novels, there's something for everyone this week!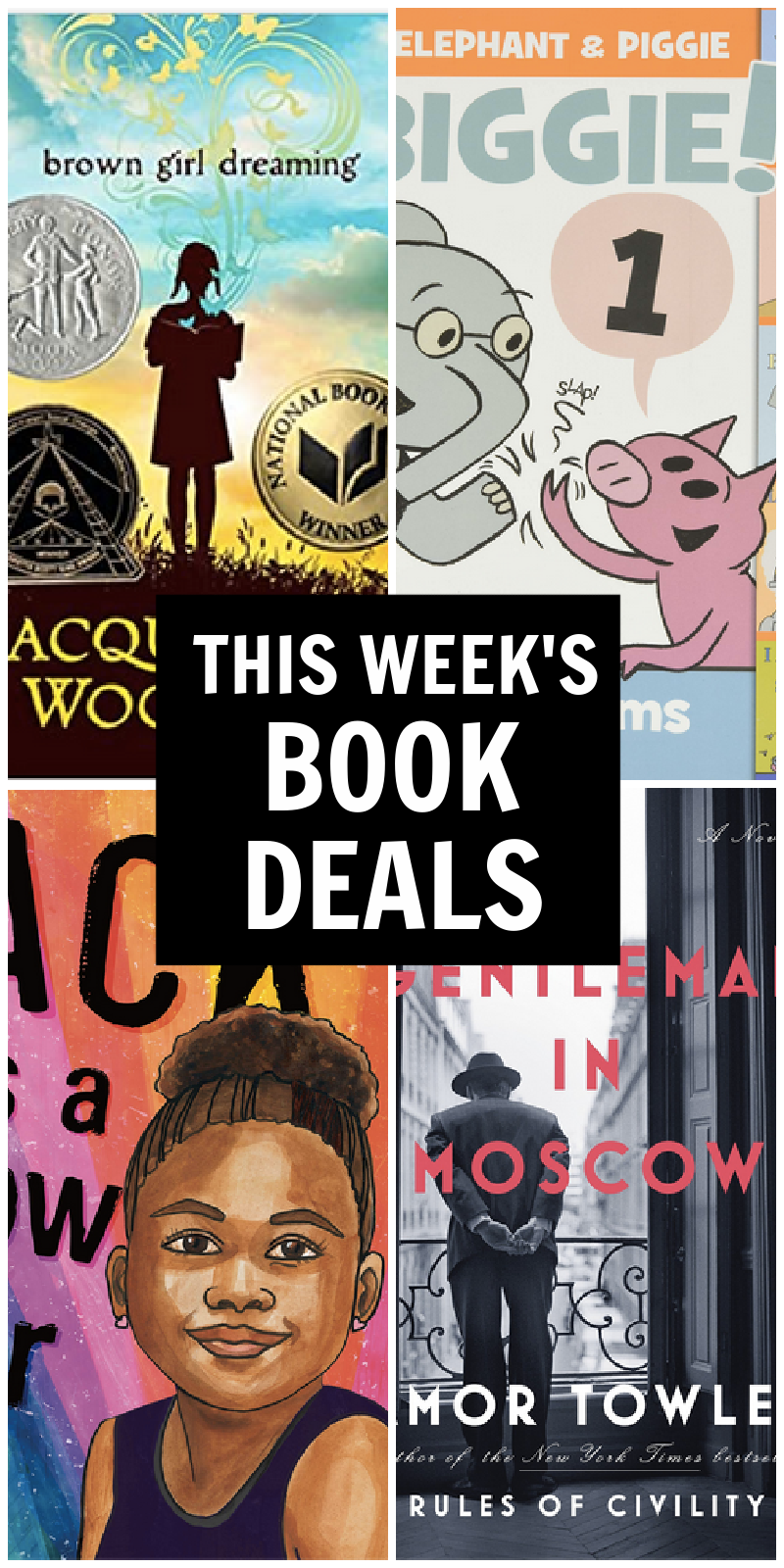 book deals for a february weekend
Little Leaders: Bold Women in Black History by Vashti Harrison
Both of my big girls are VERY into biographies right now and Little Leaders is a PERFECT one for kids to either read on their own or for parents and teachers to read aloud. The hardback is on sale for less than $7 or you can grab an audio version for under $2 from Libro.fm.
An Elephant and Piggie Biggie! by Mo Willems
With five books in one, getting it at under $8 is a crazy good deal (that's more than 50% off!). Elephant & Piggie books have been a huge boost for several of my girls as they learned to read independently and I'm super happy that we own so many of them so they can revisit them whenever they want.
Black is the Color Rainbow by Angela Joy, illustrated by Ekua Holmes
This stunning picture book swept all sorts of awards when it was released last year, including being named a New York Public Library Best Book of 2020, a Washington Post Best Book of 2020 and a Horn Book Fanfare Best Book of the Year. It's just gorgeous and a perfect pick for reading with your children or students.
A Gentleman in Moscow by Amor Towles
SO many people list this among their favorite books they've ever read . . .and I still haven't read it. Bart read and loved it a few years ago, so maybe it's time that I finally pick it up, especially when the price is this good.
Brown Girl Dreaming by Jacqueline Woodson
Novels in verse are generally not my first choice of reading material, but I make an exception in Woodson's case (her newest title, Before the Ever After, was one of my top 10 books I read in 2020). This autobiographical novel is superb and won the National Book Award.