This post is sponsored by Disney Book Group. I'm thrilled to be a Mo Willems ambassador this year and to share several of his new books with you in 2019!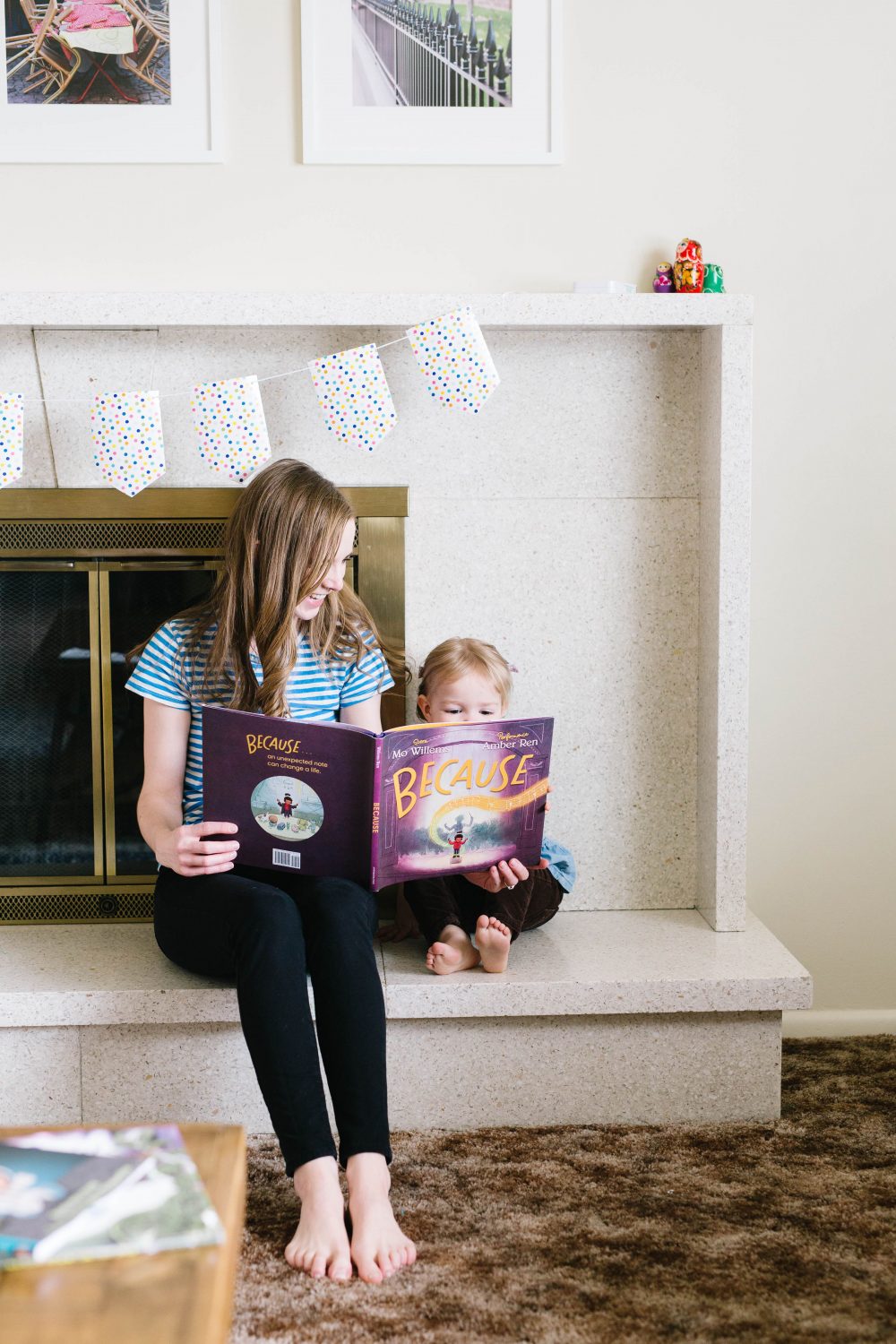 As I was finishing up my junior year in high school, my parents asked me if I wanted to transfer to the new high school that had just opened that year.
That new high school had taken a huge chunk of the students from my high school, including two of my very best friends. It had also taken the theater director who I'd worked with since my freshman year and absolutely adored, plus one of the best AP Government teachers around and a beloved principal. Frankly, many of the great teachers from my high school left to go to the new school when it opened.
Also, my younger sister Merrick had transferred to that high school a few weeks after it opened during her freshman year.
It seemed an obvious choice for me to switch.
But for some reason, I never could feel very settled about the idea of transferring and over the summer, I finally decided to stay at the school I'd been at since my freshman year.
Because I decided to stay, I ended up in a speech and debate class (Forensics) with an absolutely phenomenal teacher. He was kind of an intense guy, but we clicked pretty quickly and I had an outstanding year competing at the county and state level in both dramatic interpretation and Lincoln-Douglas debate.
Because I loved Forensics so much, when I declared my major in the spring for my upcoming freshman year at BYU, I chose Public Relations.
Because I chose Public Relations, my on-campus housing was assigned with other Communications majors.
Because I was living with other Communications majors, I lived next door to a girl named Sherry who was majoring in Advertising.
Because I lived next door to Sherry and became good friends with her, we decided to room together the next year when we moved off-campus.
Because I lived with Sherry the next fall, I met her co-worker at her new job, mentoring incoming freshman students.
Because I thought her co-worker was cute and smart and nice, we started dating.
And because we started dating, we ended up getting married and having four darling baby girls.
Because I didn't transfer to a different high school.
All of this came flooding back to me when I read Mo Willems' newest book, Because, which just came out on Tuesday and is illustrated by the crazy talented Amber Ren (it's her debut picture book – can you imagine having your first picture book contract being for a Mo Willems book??).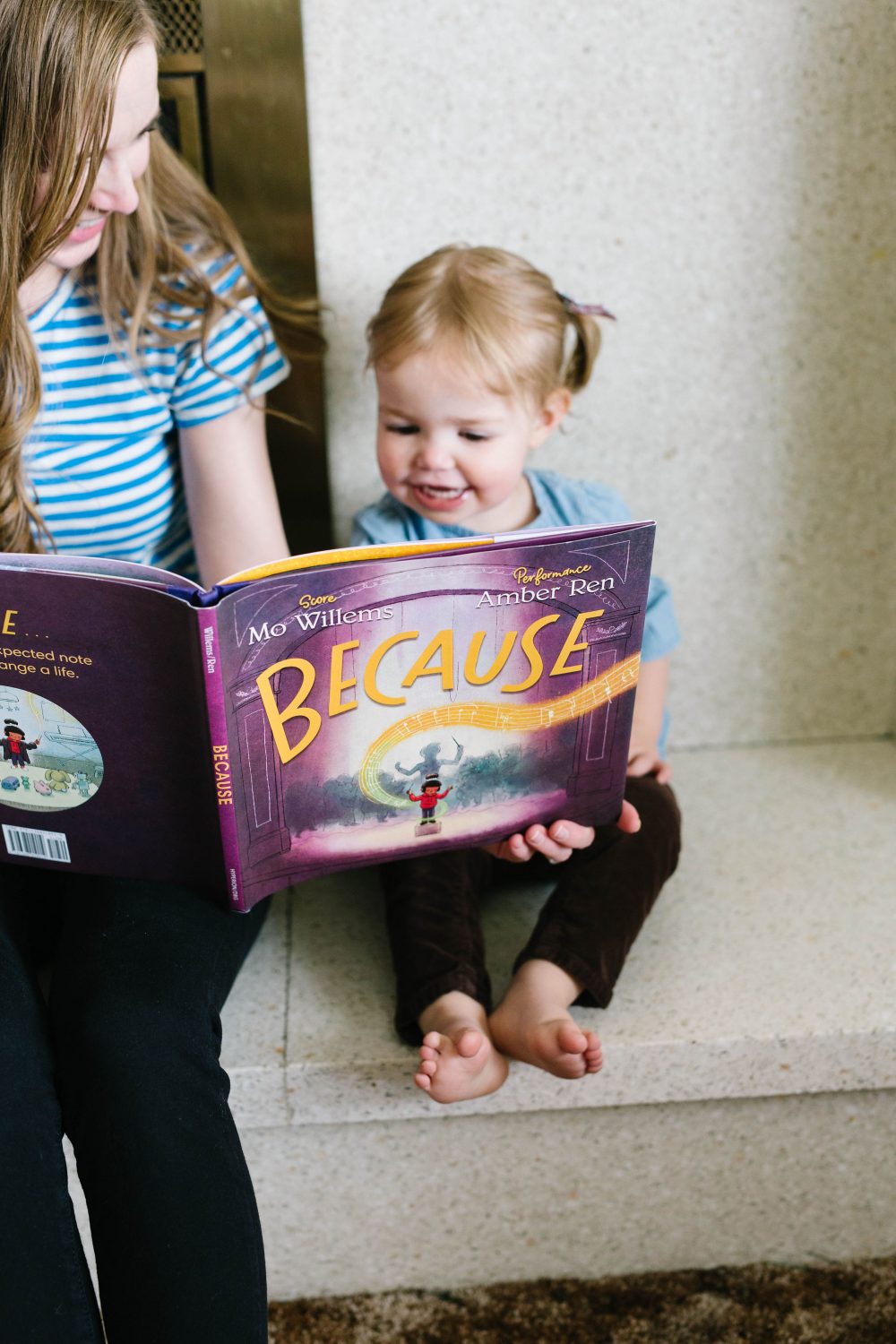 This stunning book begins with Beethoven composing beautiful music which inspired Franz Schubert to write his own music.
Because of that music, many years later, an orchestra was created to play that music. Because various musicians practiced and learned and worked, they joined the orchestra. Because of the staff, the music hall was ready for that orchestra to perform.
And because an uncle got sick, an aunt had an extra ticket to take along a little niece to that performance.
And because of that performance, that little girl was changed and grew up to become a musician herself.
Which changed someone else's life.
You guys – I always like Mo Willems' books, but this one gave me chills. It is SO beautiful, both from a story perspective and an art perspective.
I love this book so much.
I'd love to hear your "Because" experiences – would you share them with me in the comments?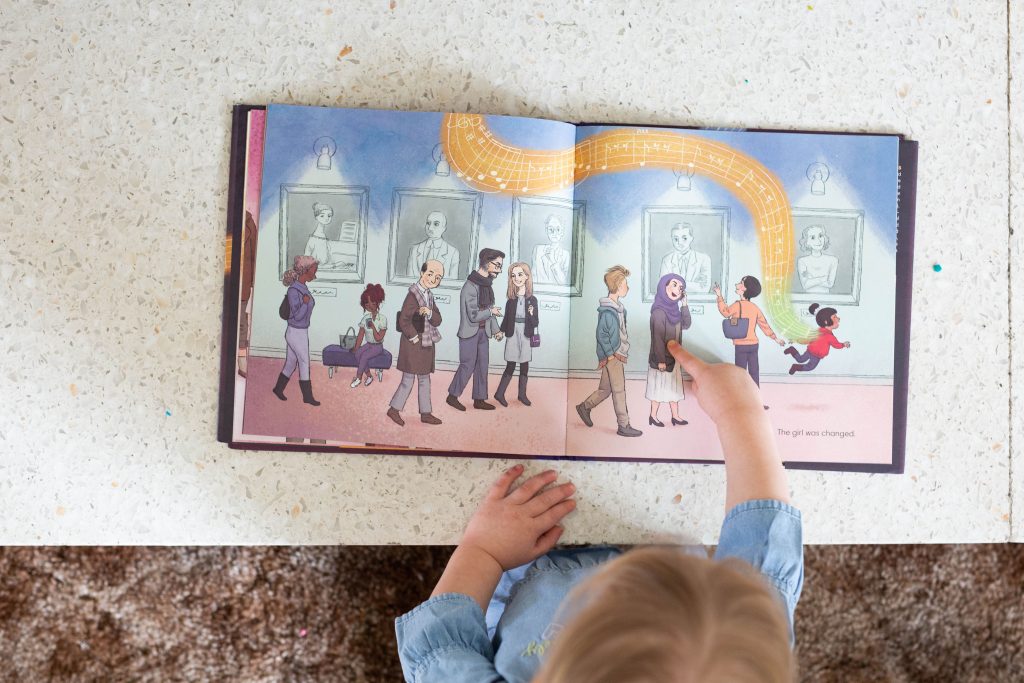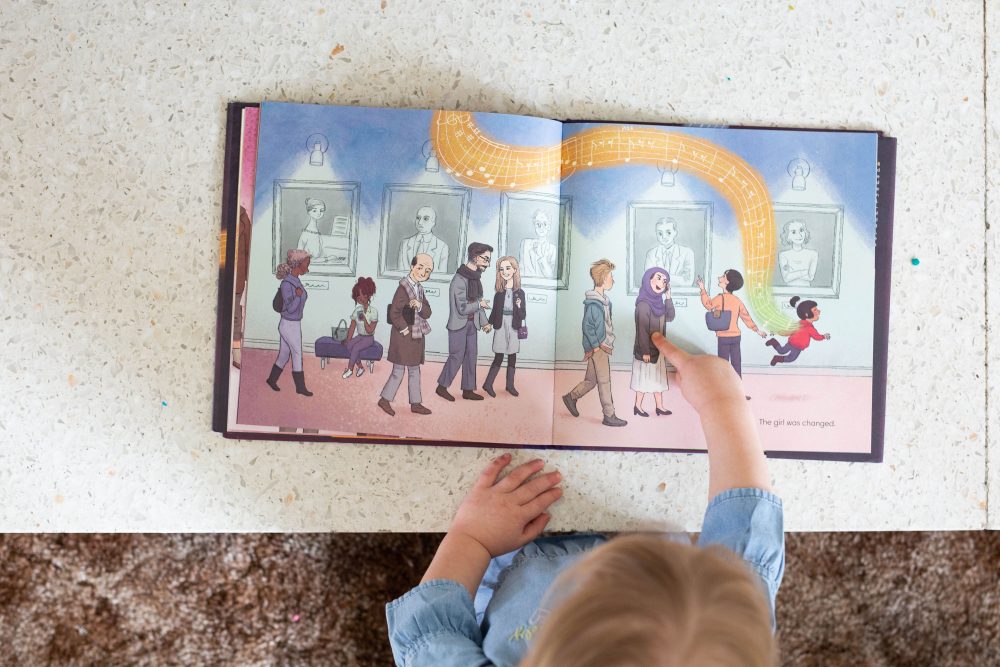 Photos by Heather Mildenstein