Because you all pretended to care about my outfits last time, I'm now going to make you look at another week's worth of clothing (and, yes, apparently in my world, a week is only six days. Lucky me).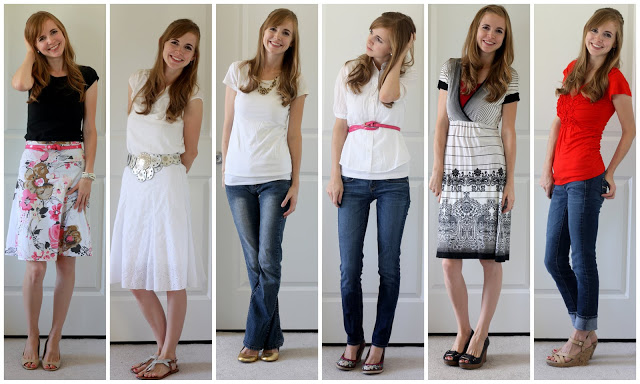 Day 1: Layer accessories
Day 2: Monochrome
Day 3: Mix fancy and casual
Day 4: Wear a closet orphan
Day 5: Wear a dress or skirt
Day 6: Jazz up jeans and a tee
I didn't participate in Week 3 because I was out of town (and also the last week was the hardest!), so consider yourself lucky that the fashion road ends here.
Today I'm wearing jeans and a black t-shirt. It's pretty awesome. But there will be no pictures.