I spend. . . a lot of time online.
Not only do I do all my work online, I also just LIKE the Internet. There's always something new and shiny to look at.
And with a desktop computer, a laptop, an iPad, and a smartphone, I can basically look at the Internet all day long.
It can be really hard for me to pull myself away and focus on my children, especially when what my children want is to play endless games of "Super Hero Ella."
Bart and I talk frequently about how to cut down on how much distraction our phones or the Internet in general and give our girls more focused attention when we're with them, rather than feeling like we spend all our time giving only half our attention to any one thing.
I've also just started reading Hands Free Mama (thanks, Lauren, for the recommendation), and it's been making me look hard at the way I spend my time and how I interact with my family.
I'm trying to make more of an effort to spend blocks of time (both big and small) with my devices turned off and my focus on the girls and Bart.
One of our recent favorite things has been tossing our collection of garage sale bikes in the trunk and taking the girls to a nearby park with a big empty parking lot.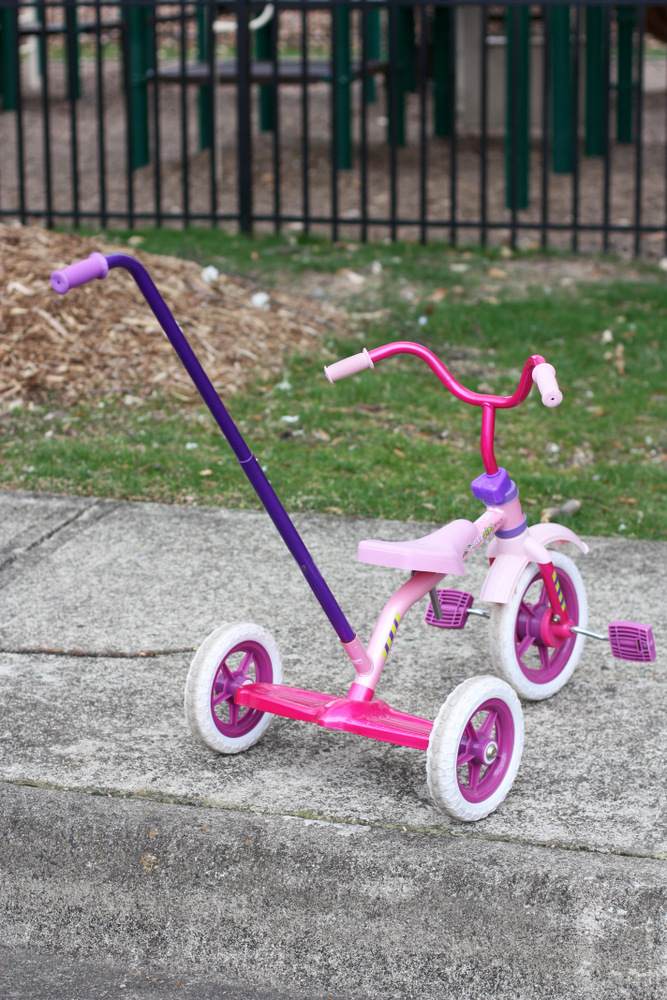 We first went in February, after this week of crazy snow, when the sun finally came out, and it was warm and beautiful.
We packed a little picnic lunch and the girls rode around in circles for well over an hour before we finally packed them back up to go home for naps and quiet time. And then they both sobbed the whole way home about leaving.
Bart said, "Obviously, we need to do this more often."
Since then, we've gone almost every week (now that the girls know it's not a one-time deal, they don't freak out so much when we leave).
I lock my phone in the car, and enjoy being 100% present. If Bart comes along, we get a lot of time to talk, and the girls get my full attention.
On Friday, after a really busy week, I threw together a quick picnic lunch and the girls and I headed to the park.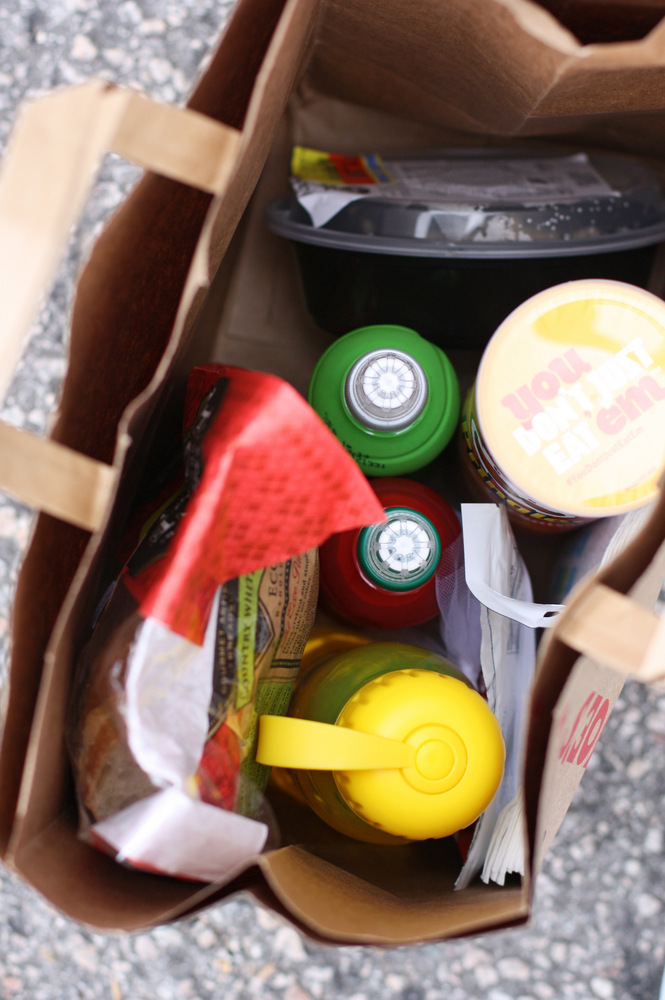 Since my girls basically just eat snack plate lunches anyway, it's really easy to throw some fruit, a slice or two of bread, some string cheese, and a few other miscellaneous things in a bag and head out.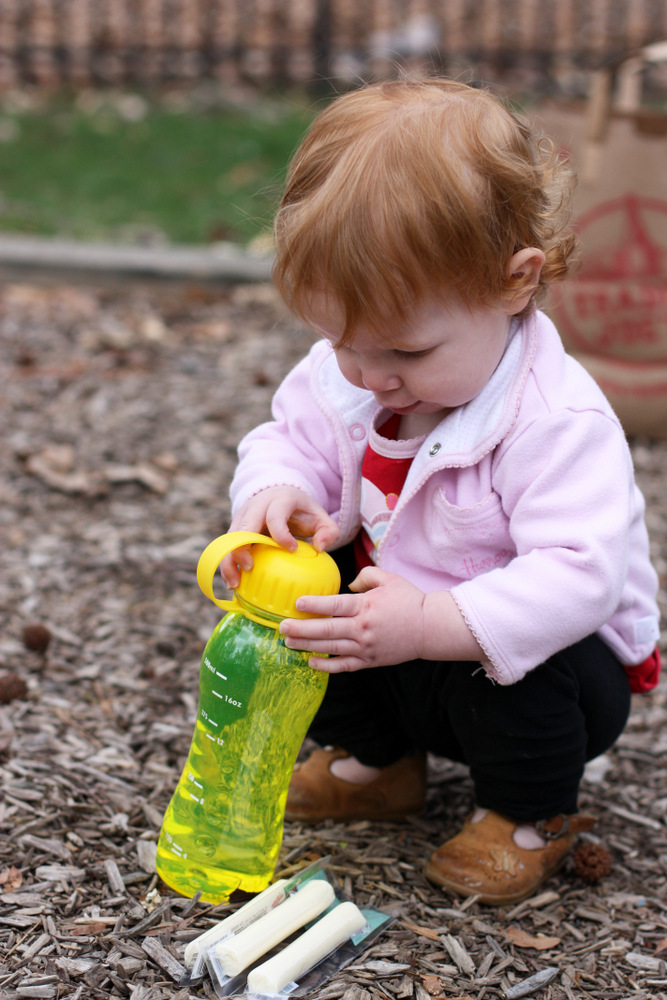 My main rule for picnic lunches is "regular, easy food, plus one special thing." For me, that special thing is almost always Pringles, which in my mind scream "special lunch outing!"
For this lunch, the special thing for my girls was a couple of Fruit Shoot juice bottles, since I was working on a campaign with Fruit Shoot last week (you can see lots of fun lunchbox ideas on their Facebook page). My girls are ridiculous fans of any non-water beverage, especially if it comes in a fun bottle, and so they both basically felt like they'd won the jackpot here.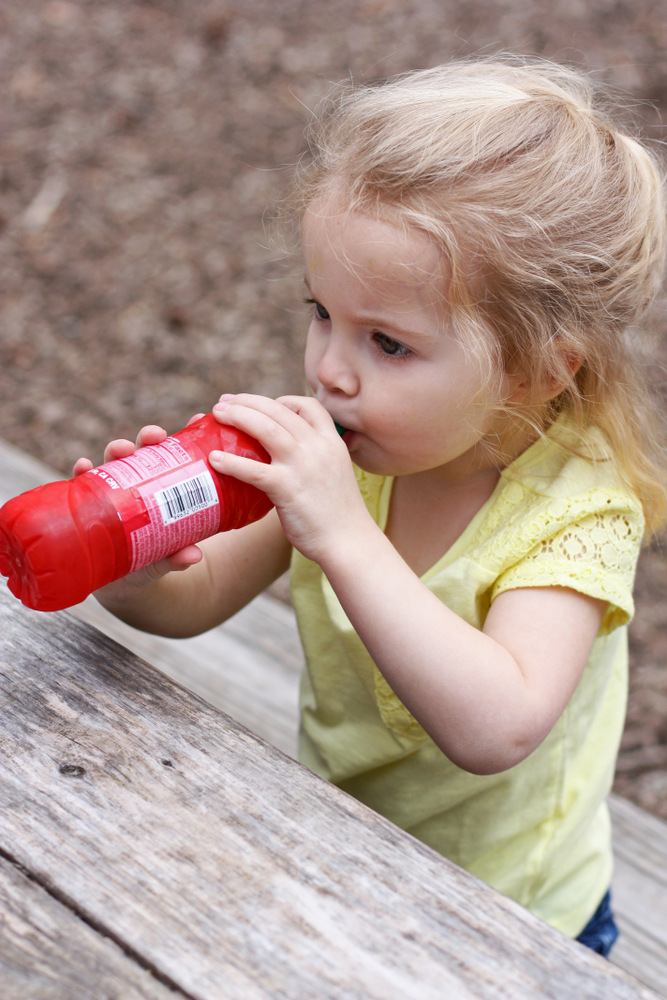 (I also tossed in a bag of chocolate covered pomegranate seeds from Celeste, so this was kind of a special-food-overload lunch. I hope my girls know to expect nothing but bread and water next time. Maybe a single carrot stick if they are very lucky).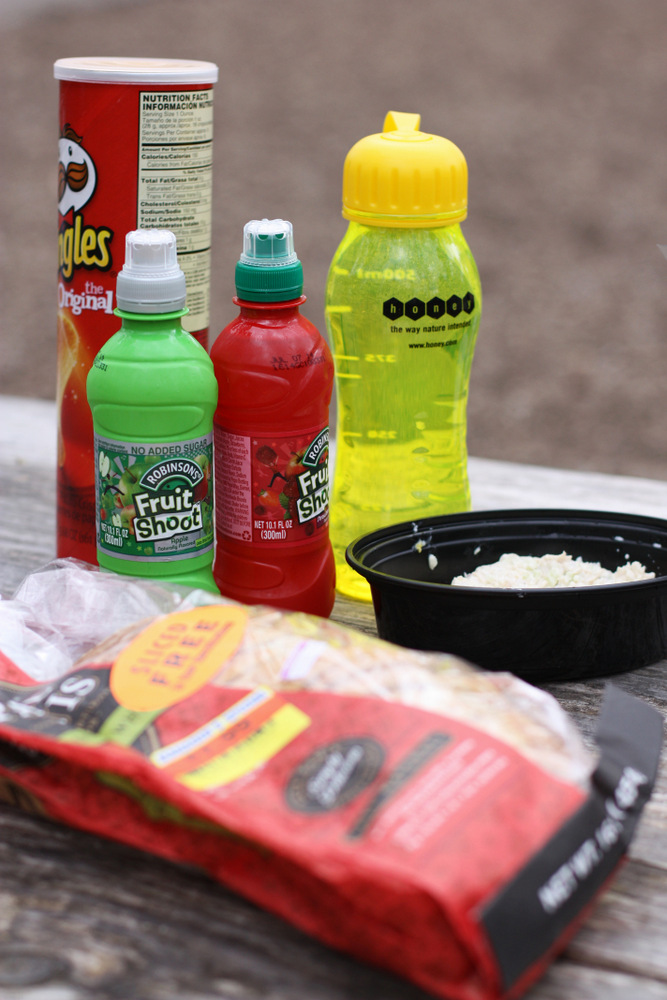 After we eat, they usually play for a few minutes on the playground equipment, but they definitely prefer riding the bikes.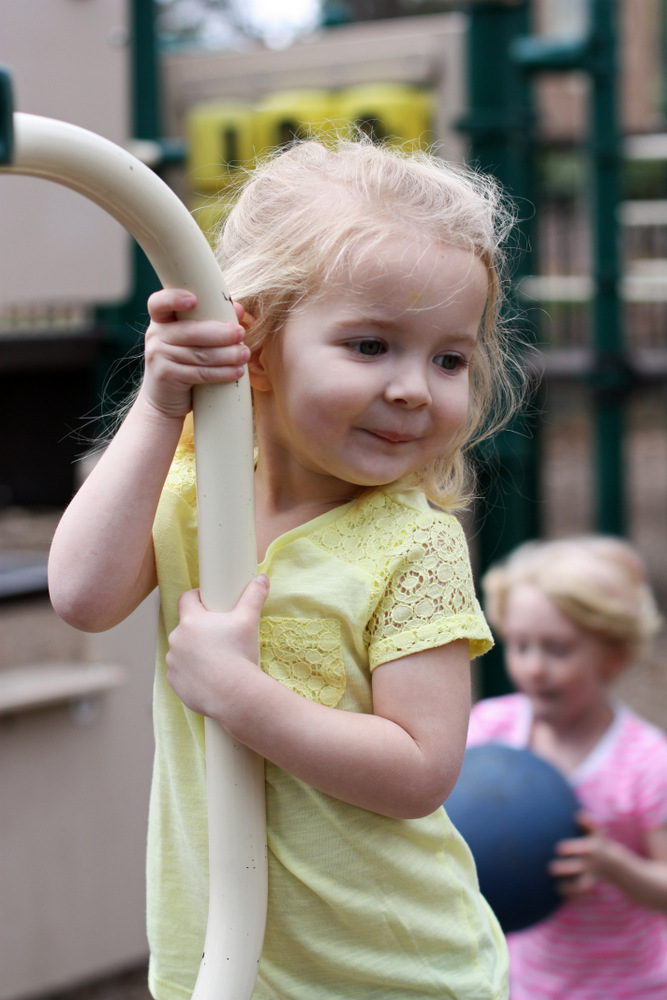 I like it better too, because it requires less from me (no pushing swings or catching children at the bottom of the slide) and it wears my girls out more than the play equipment does.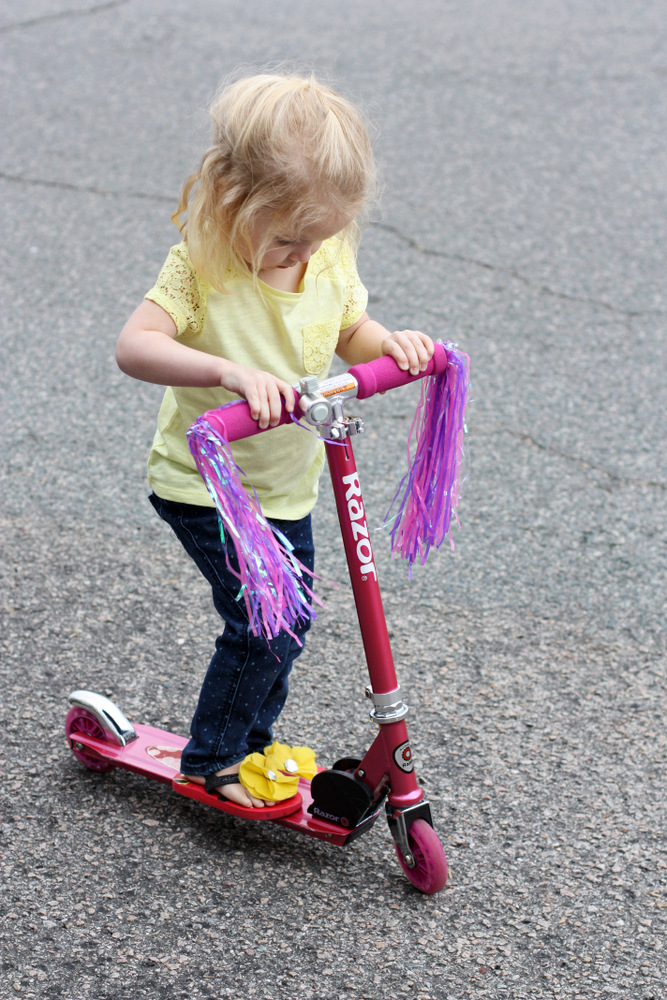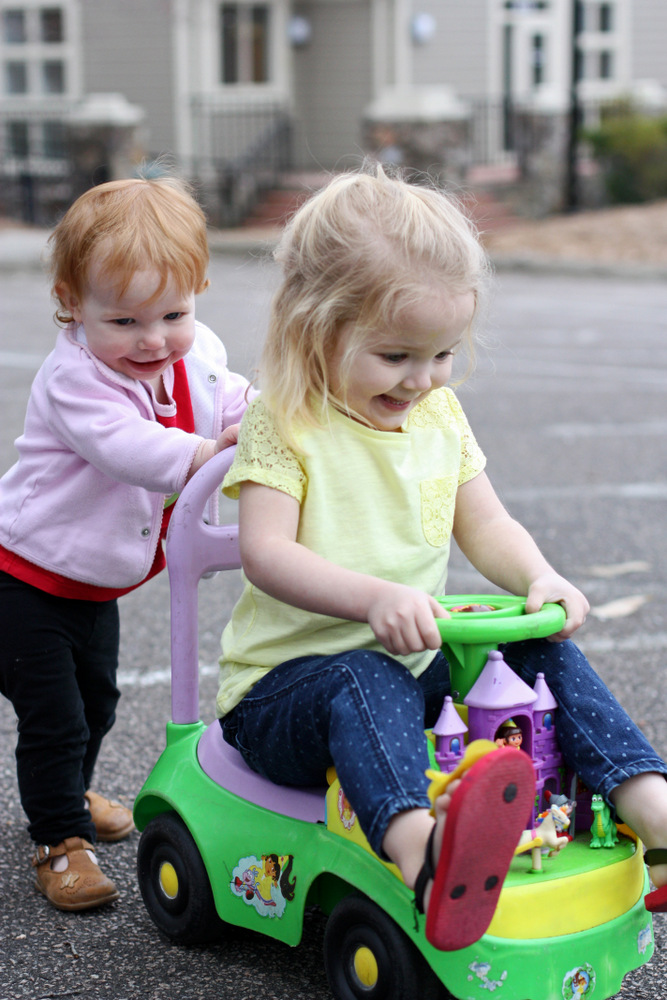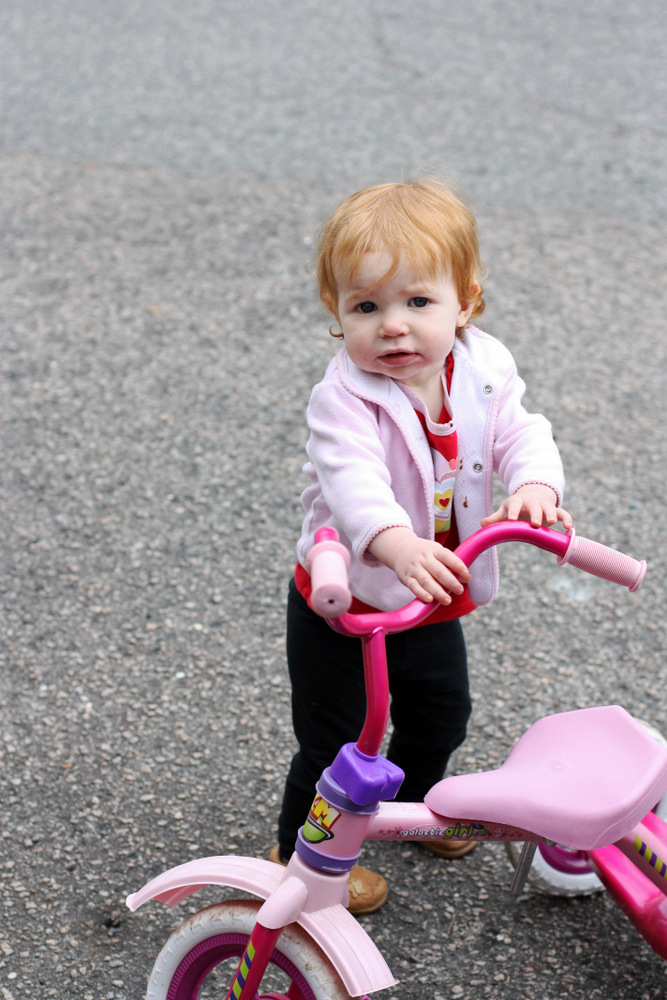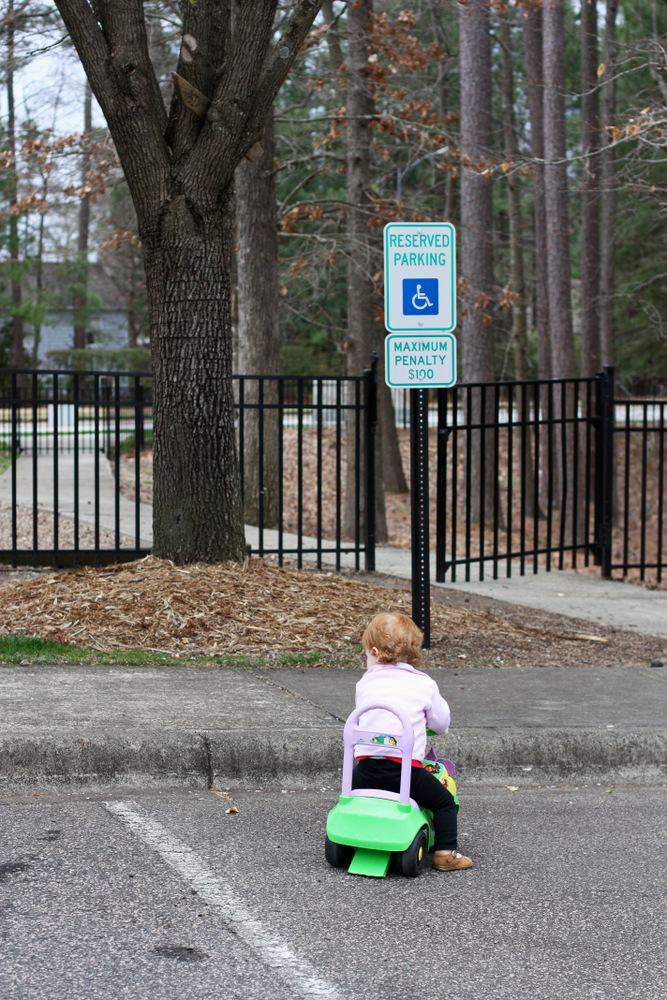 Apparently, she can't read the sign. I hope she has $100 sitting around to pay her fine.
I love that when we come home from these outings, Ella happily entertains herself during quiet time (actually, she was so worn out on Friday that she fell asleep and I had to wake her up so we could go to Lego Club at the library), and Ani takes a super nap.
And I can work without feeling guilty that I've already spent the entire morning ignoring my children from behind my phone.
Plus, it reminds me that there is life beyond the Internet.
(Also, and this is probably something I shouldn't admit in a post about disconnecting, but I totally love it when I go for a couple of hours without looking at my phone and then there are a LOT of new things to look at all at once. New emails! New Instagram comments! New Twitter updates!)