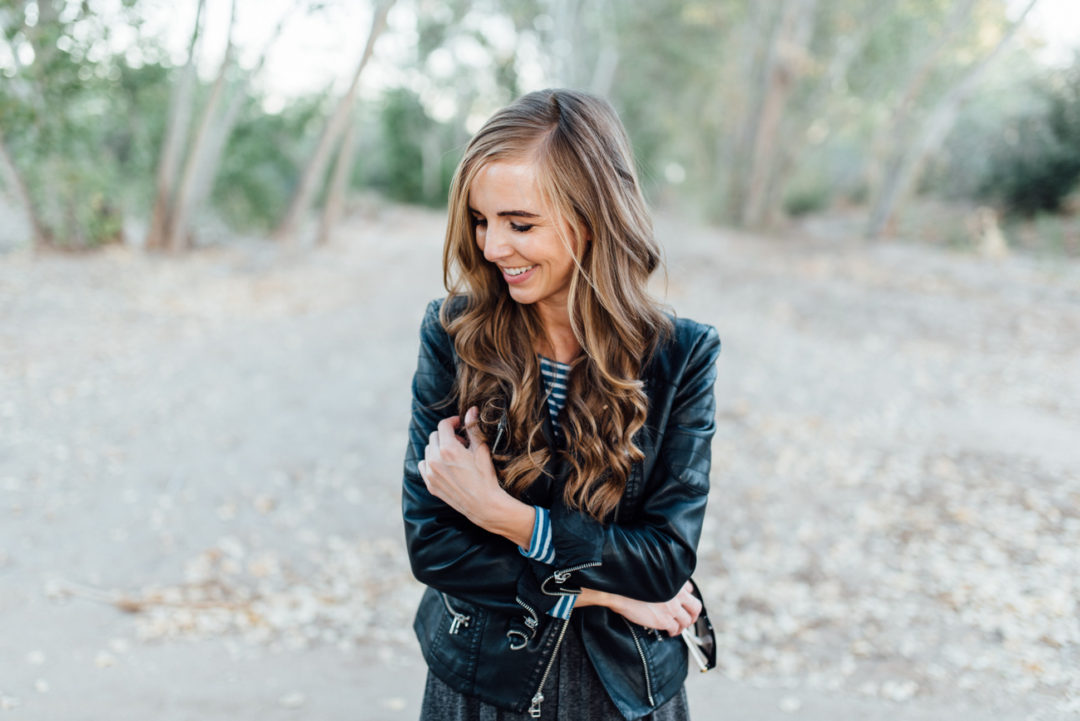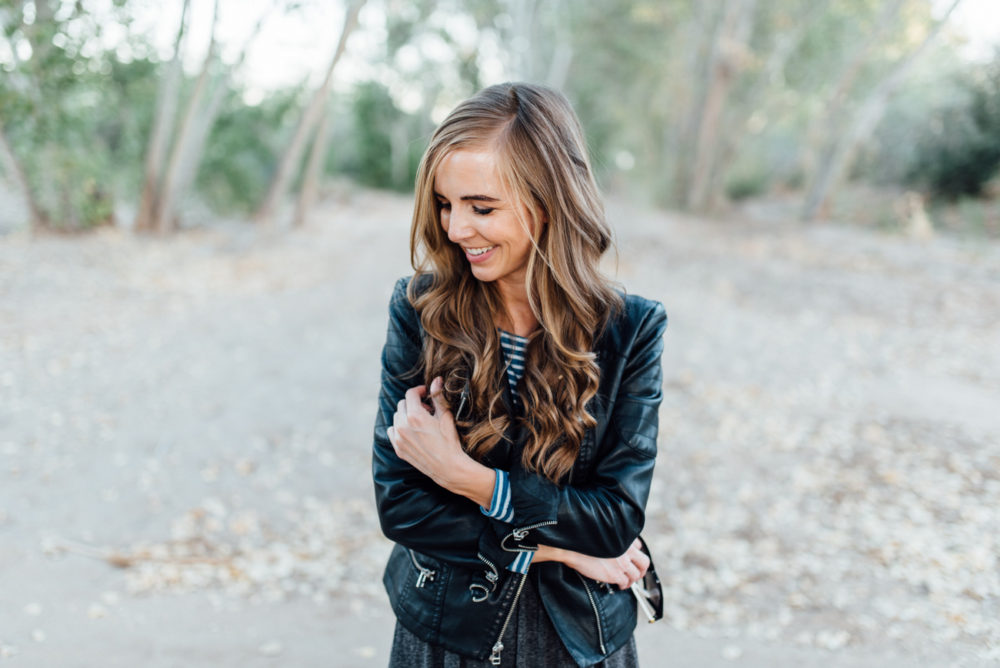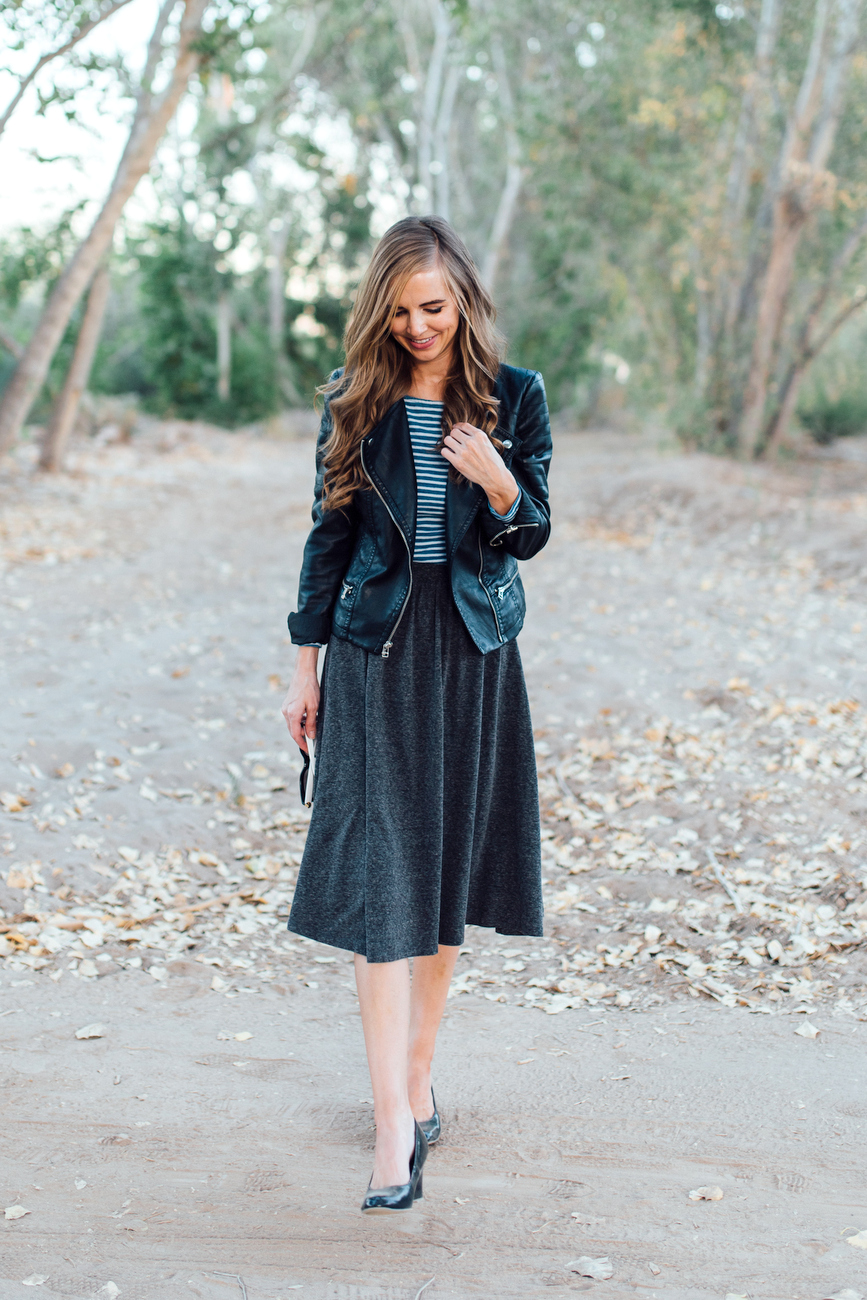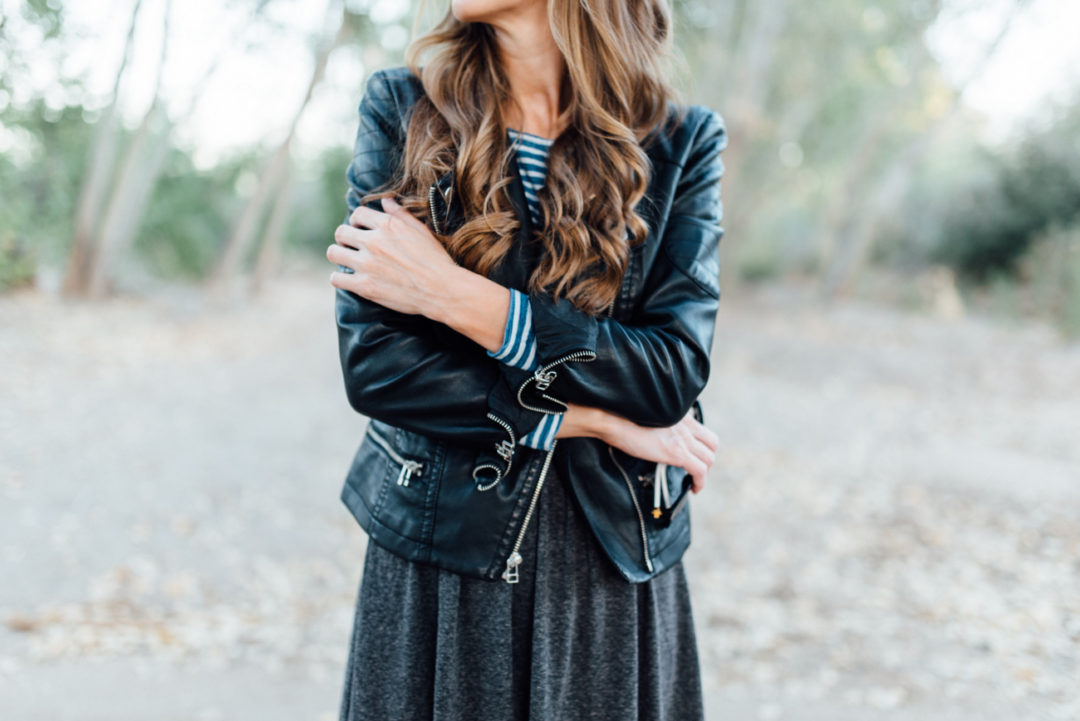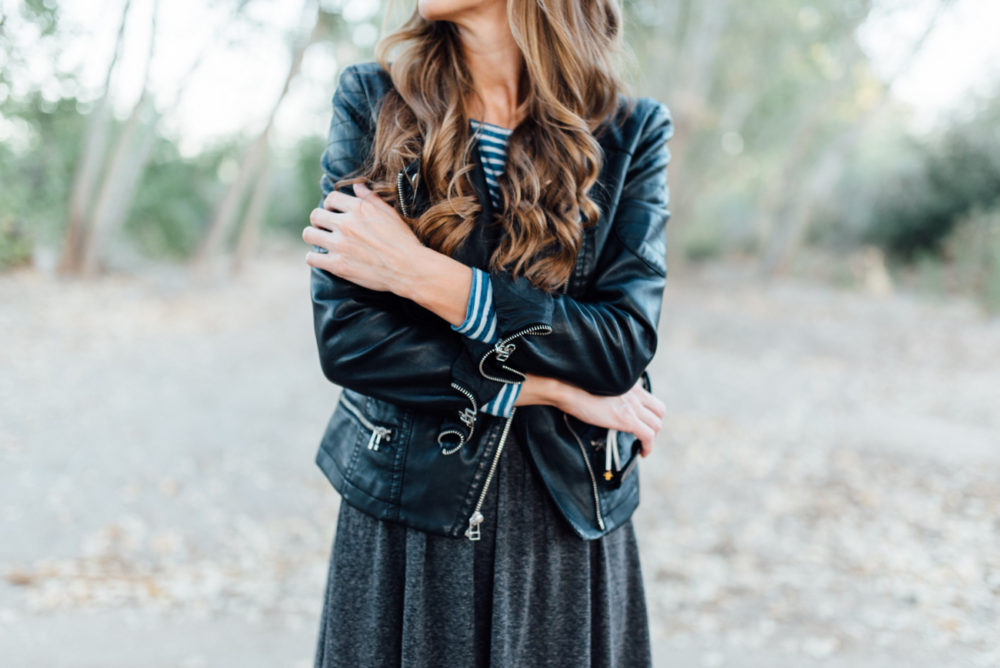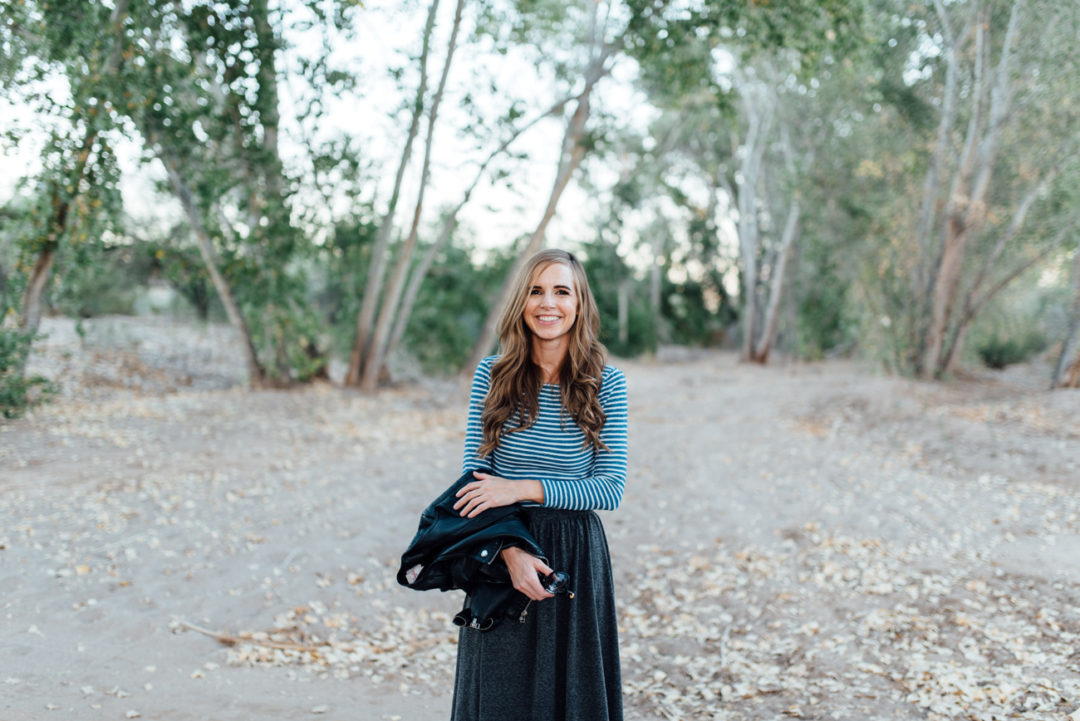 Sometime this past spring, I decided I wasn't going to work on Sundays any more.
I'd never really meant to be working on Sunday, but when your work is at your fingertips all day, every day, it just gets really easy for it to slip into every available moment of your life.
Week after week, it seemed like there was just one tiny thing left to do, or sometimes a big thing left to do – some freelance article to wrap up, a Facebook post that needed to go up for a sponsored post, or just endless emails to respond to.
I'd feel a low-grade panic every Sunday as the day went on and I needed the girls to get to bed so I could finish these things up. Every Monday morning felt stressful because I often stayed up late to finish things up and I started the week feeling as if I'd had no rest at all.
Gradually, I realized that no one else was going to take control of my schedule for me. If I wanted to take Sundays off and spend them in ways that didn't involve my blog, it was going to be up to me.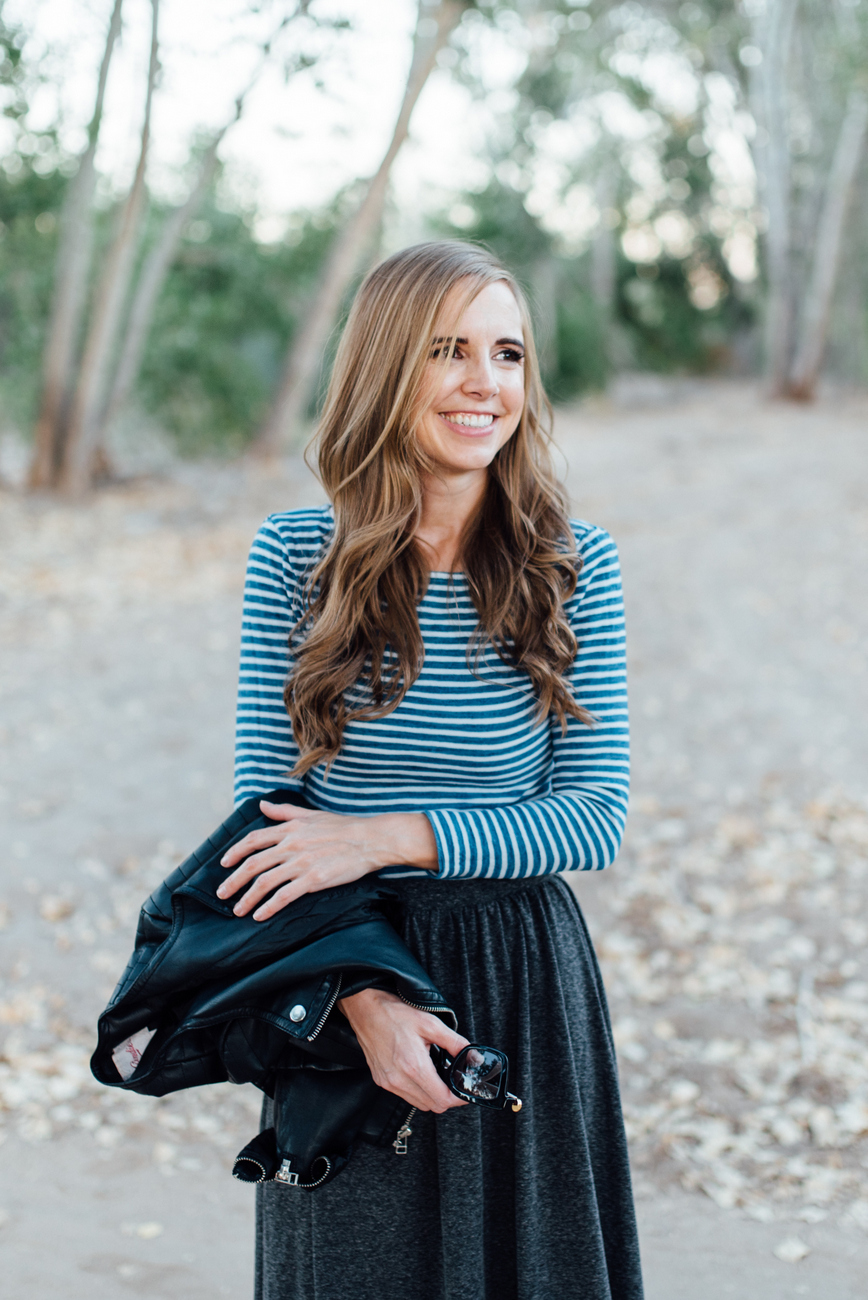 I'd tried having screen-free Sundays in the past, but it had never worked for more than a week or two. I like looking at my email or Instagram, and the idea of not doing that at all on Sunday just wasn't something that seemed like a long-term solution to me.
Instead, I simply decided: no work.
On Friday afternoons, I try to make sure everything is ready for Monday and if it's not, I finish it up on Saturday afternoon. Or, sometimes, I just don't have a blog post go up on Monday (unbelievably, the world has not ended on those occasional Mondays where no post goes up here. I was shocked too).
Now, on Sundays, I don't sit in church feeling antsy about the things I need to do before the end of the day.
In the afternoons, we play games as a family, and during nap time, it's the one day of the week that I don't feel any pressure to work. I read a book or call my mom or take a nap.
We have friends over for dinner or take a walk with the girls around the neighborhood.
I check my email, but I don't respond to anything. I might post a quick snapshot to Instagram if I feel so inclined, but most Sundays I don't post at all. Instagram seems to survive just fine without me.
On Sunday evenings, after the girls are in bed, Bart and I plan for the week ahead and go to bed at a reasonable time which is a great way to kick off Monday.
And I wake up feeling energized and refreshed for a week ahead.
I love my work and so I didn't really feel burned out, but now after months of not working on Sunday, it's amazing what a difference having that real day of rest and distance from my work has made.
I value Sundays in a way I never have before, as a day to recharge, connect with my family, and prepare for the week ahead.
It's been a huge reminder to me that if you want to change something in your life, nobody is going to do it for you – you have to make space for it and protect it, whether it's getting enough sleep or exercising or spending time with friends or whatever else you want to do with your time.
In the past, I'd felt like I was too busy to take a Sabbath – now I feel like I'm too busy not to.
 TOP (via thredUP) • SKIRT (via thredUP)• JACKET
 WEDGES • SUNGLASSES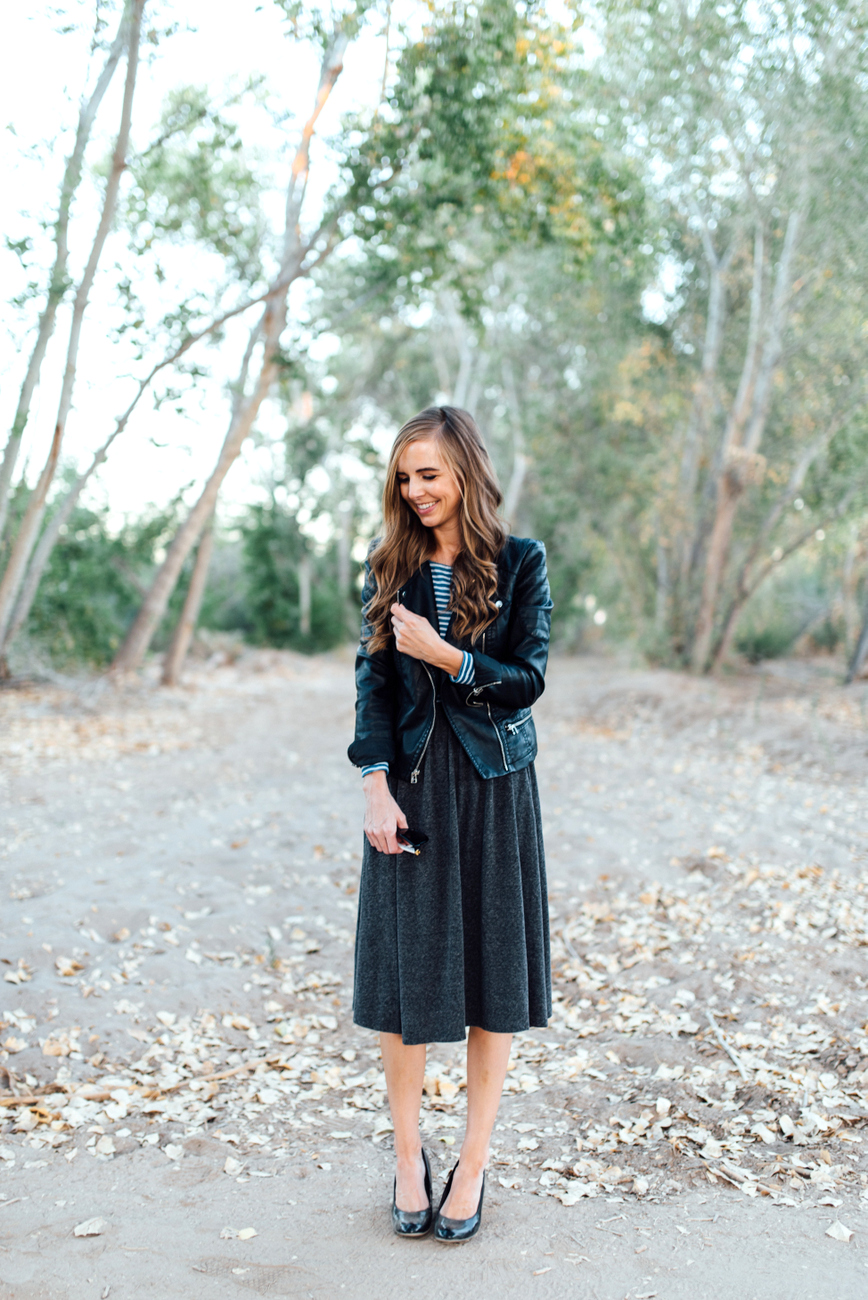 Photos by Christie Knight Photography