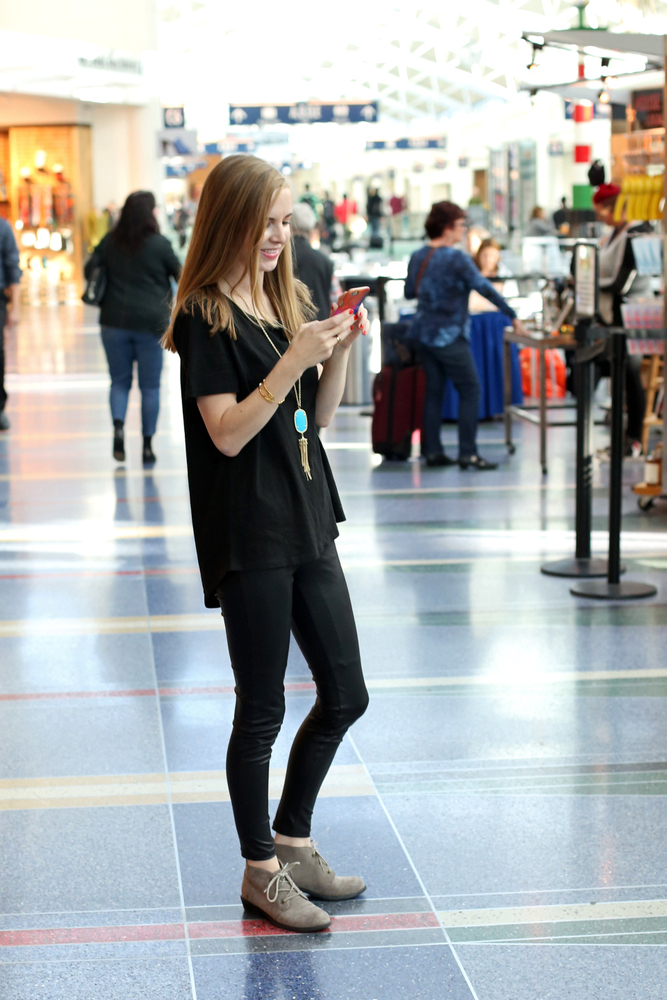 I bought these leather leggings last summer and wore them a fair amount in London while I was pregnant.
A few weeks ago, I put them on and Ella, who was in the room with me, said, "I don't think you should wear those shiny pants." So I didn't. Because why not take fashion advice from a 5-year-old?
But then, when I was going to Portland a few weeks ago, the jeans I wanted to wear were in the wash, so I put these leggings on, intending to keep them on only until my jeans were washed and dried, but then they looked so good with my top that I skipped the jeans idea entirely.
Plus, they were super comfortable for wearing on the plane and looked just edgy enough that I decided not to change for the opening party for The Hello Sessions that night and just wore this outfit the entire day and I felt fantastic.
Every time I start to doubt these leggings, they prove once again that they deserve their tiny spot on my shelf.