I can hardly believe September is more than halfway over. Once my birthday passes each year, it feels like a sprint through the holidays and the end of the year.
It's just such a fun (and busy!) time of year!
Here are four things I've been really loving this month: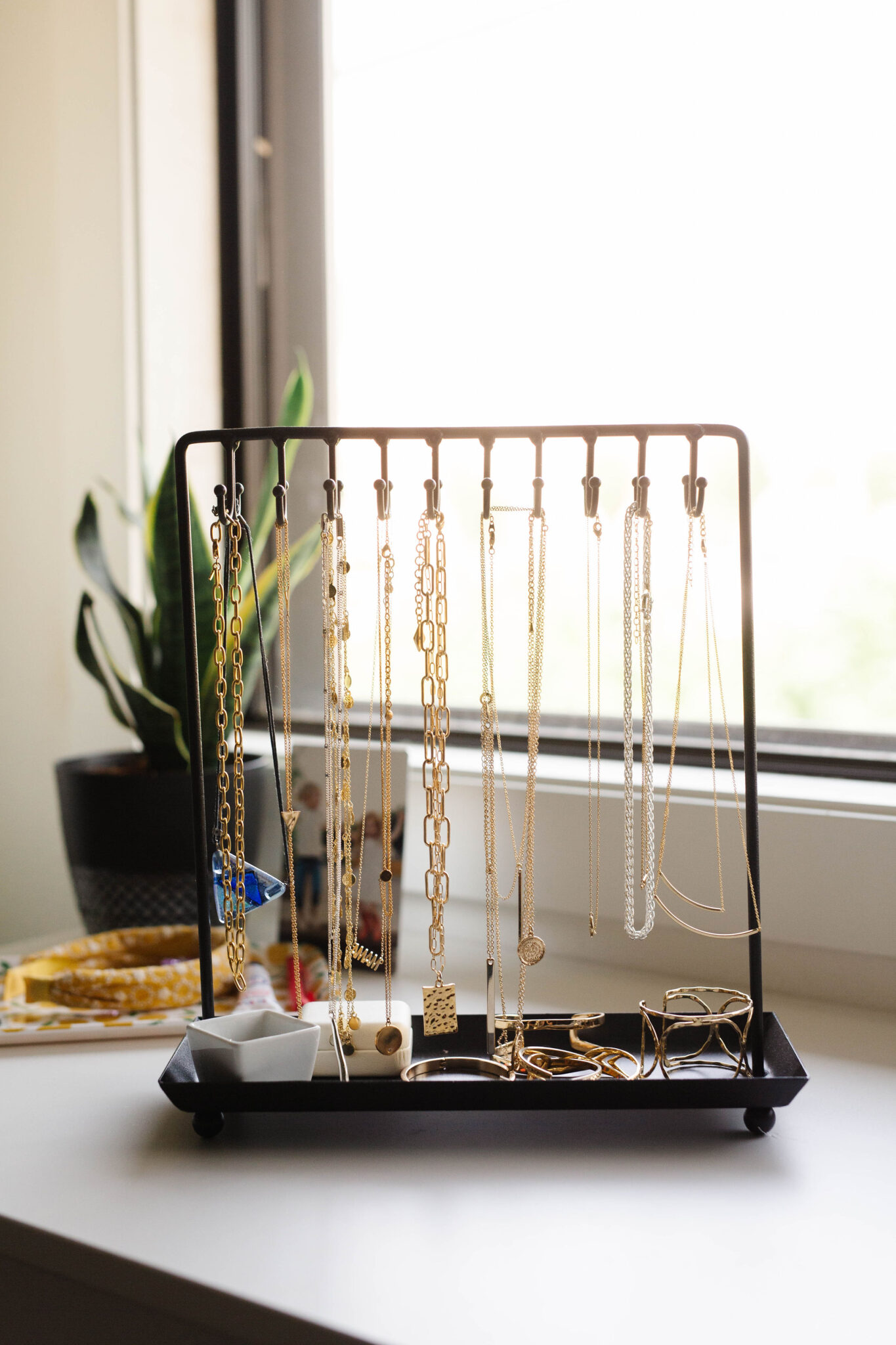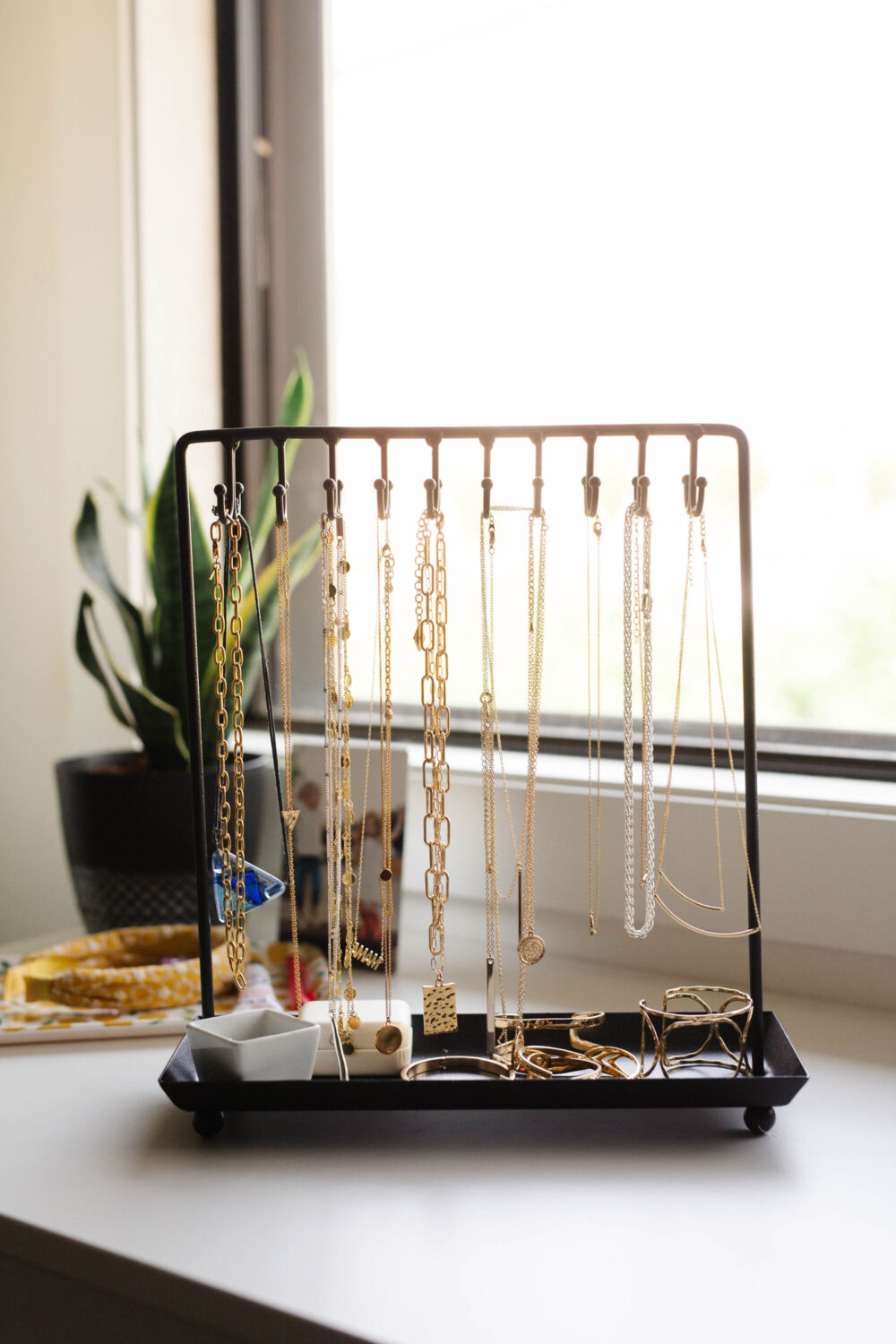 Four September Favorites
MAEDN EVERYDAY CROSSBODY BAG
I have really loved my Maedn Midi Backpack and late in the summer, I decided to try out one of their crossbody bags. It is THE BEST. I love it so much – it's by far the best crossbody bag I've ever used. Every aspect of the design is just SO good. I have it in Fog, which is currently sold out, but I'm wondering if it'd be too much to get one in Saddle too. . . . I use it every day and I used it all over New York City last weekend. Use the code JANSSEN for 15% off.
NECKLACE HOLDER
In our last house, all my jewelry was in a dresser drawer and the necklaces especially were a complete disaster. I actually had to throw away about a dozen of them because they were SO TANGLED that there was no hope for ever getting them undone. When we moved into this house, I bought this necklace hanger and I absolutely love it. It's so clean looking, nothing gets tangled and the base is perfect for holding my rings and bigger bracelets. It comes in white, black and brass.
MIXHER HERGREENS
I discovered MixHers last year and my current favorite is the HerGreens sticks. They taste delicious and it's the easiest way for me to get my vitamins in – I usually just stir it into a glass of cold water between breakfast and lunch and it feels like a nice little refreshing treat. My discount code is JANSSENBRADSHAW.
QUILTED LUX JACKET
It's getting cool enough to wear a jacket in the morning when I go to the gym or for a run, and I'm VERY into this quilted jacket. I wore it non-stop when we were camping this summer and I love that it's cozy and casual, but has enough structure to look put-together. Use the code JANSSEN for 15% off.
What are you loving right now? I'd love to hear!
 IF YOU LIKED THESE SEPTEMBER FAVORITES, YOU MIGHT ALSO LIKE THESE POSTS TOO!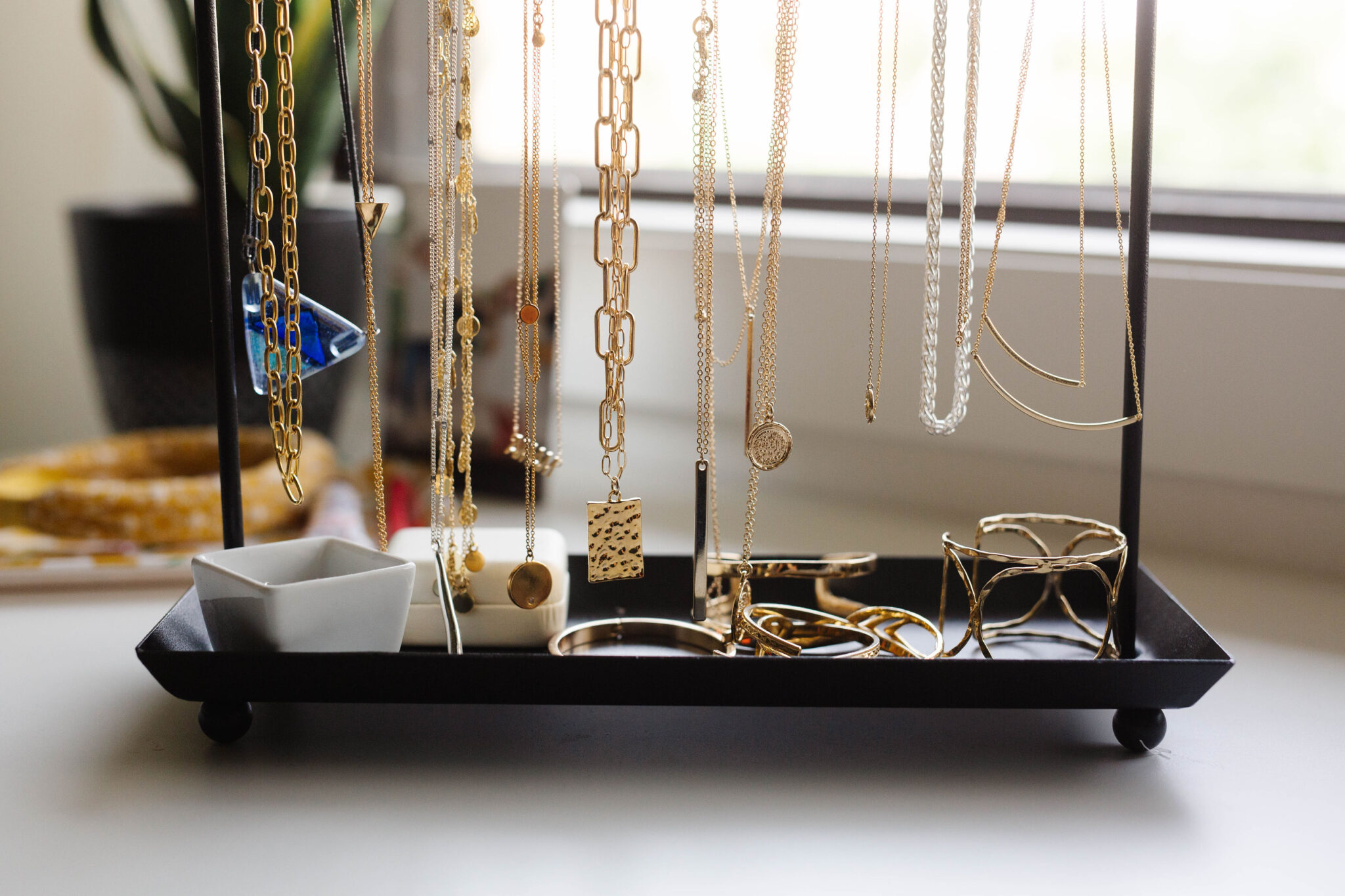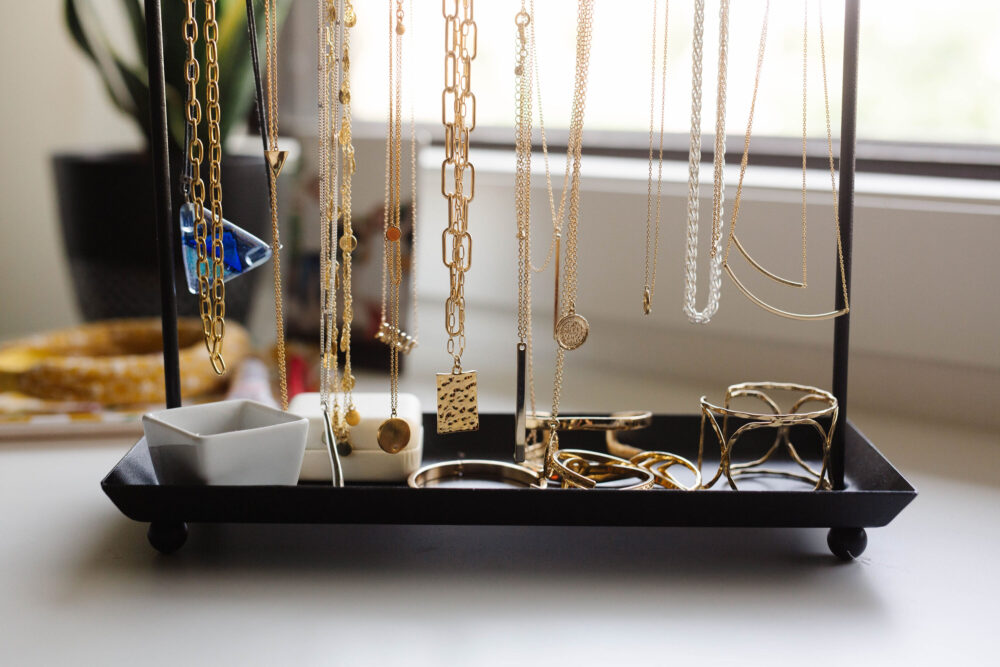 Photos by Heather Mildenstein