This post was sponsored by Pampers, a brand I love and use every single day (more like one hundred times a day)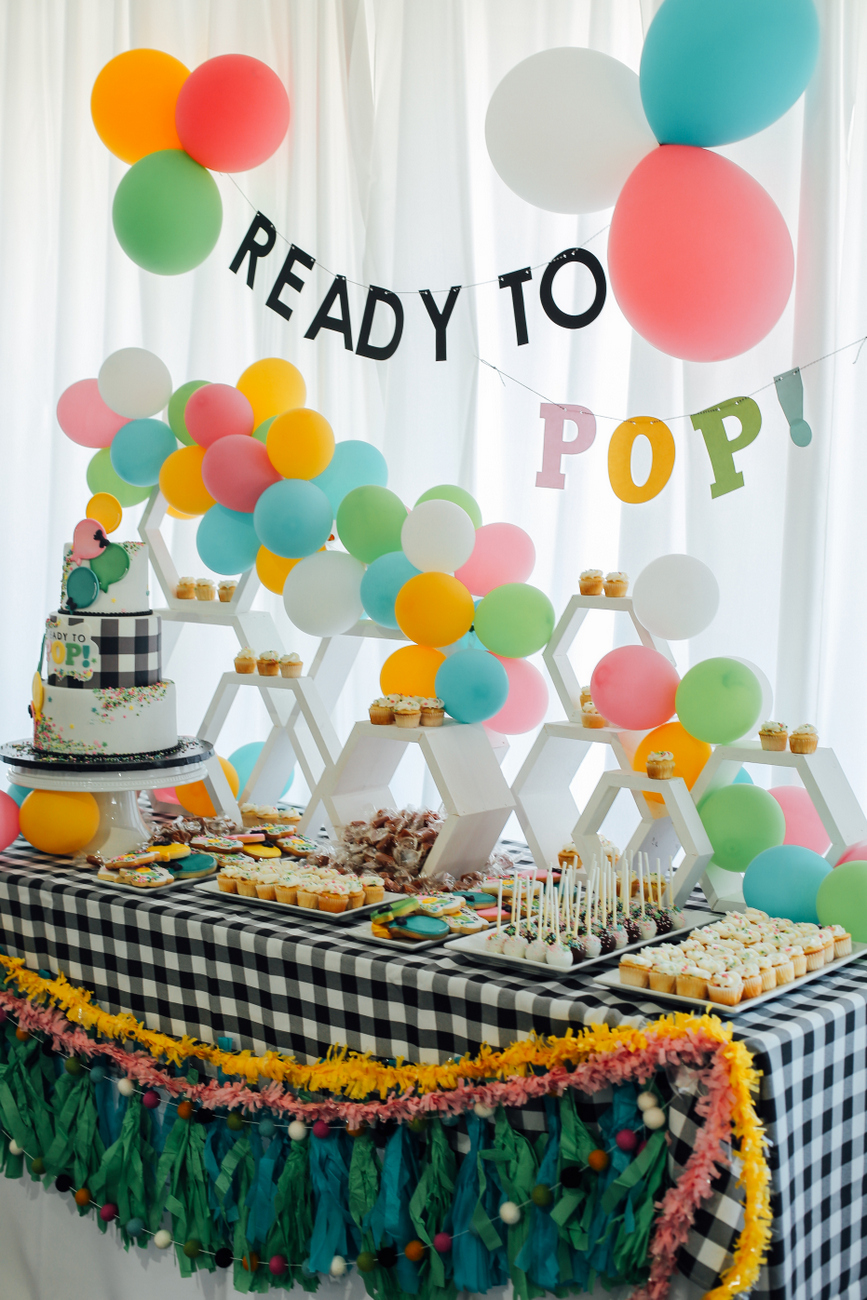 Last week, on a beautiful sunny morning, I drove up to Scottsdale to attend the 100th baby shower being put on by Operation Shower.
Before Pampers invited me to go, I'd never heard of Operation Shower, but when they gave me a little background, I loved the whole concept.
Operation Shower hosts baby showers around the country for military moms whose partners are deployed or preparing for a deployment.
This is the sixth one they've done in Phoenix and it was also their 100th baby shower since they began in 2007, and it was spectacular.
I didn't realize until I got there that it was in conjunction with the Waste Management Phoenix Open (a golf tournament that brings in bigger crowds than the Super Bowl – big thanks to the golf cart driver who filled me in when I was looking around with big eyes asking, "Um, what exactly is going on here?") and the tent for the shower was set up overlooking the golf course.
It couldn't have been a more beautiful day with temperatures in the seventies, lots of sunshine, and a cool breeze. January is why we live in Arizona.
There were 41 expectant or brand-new military moms there (so many squishy new babies!), and they could bring along a friend or their partner or parents, and so, along with the volunteers and some of the sponsors, donors, and hosts, it was a pretty big crowd!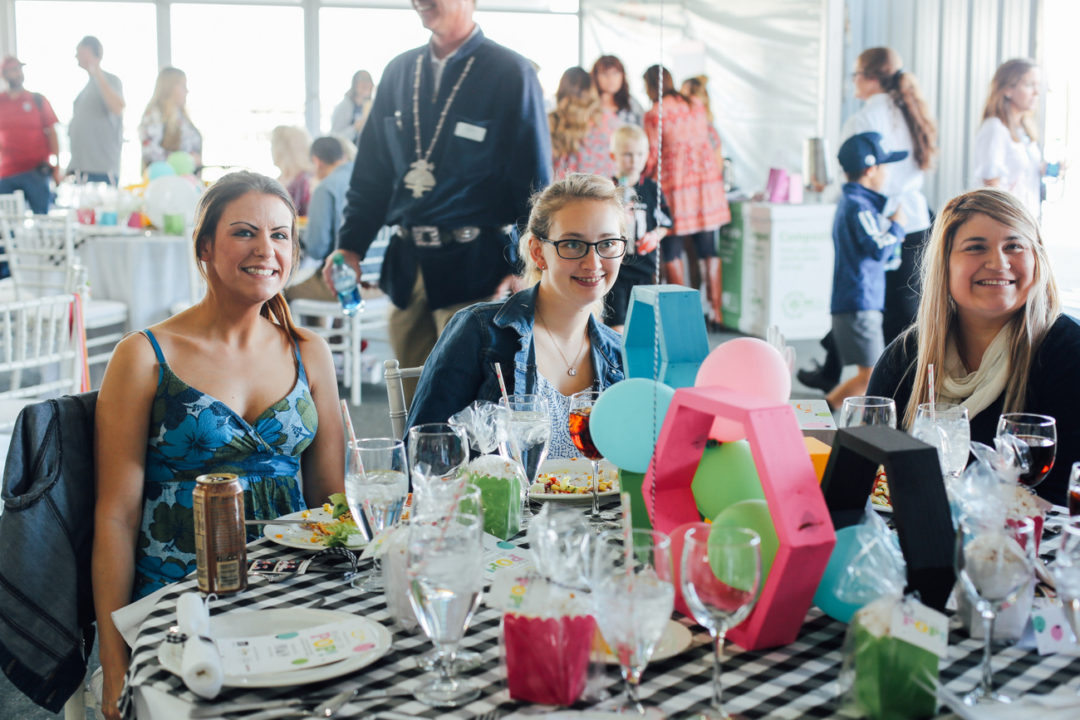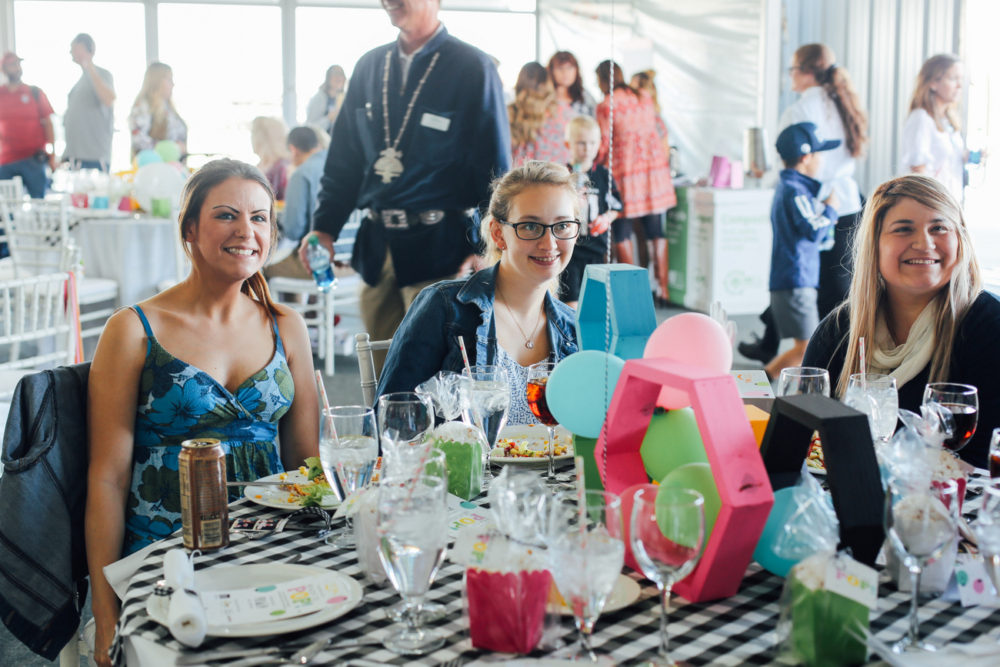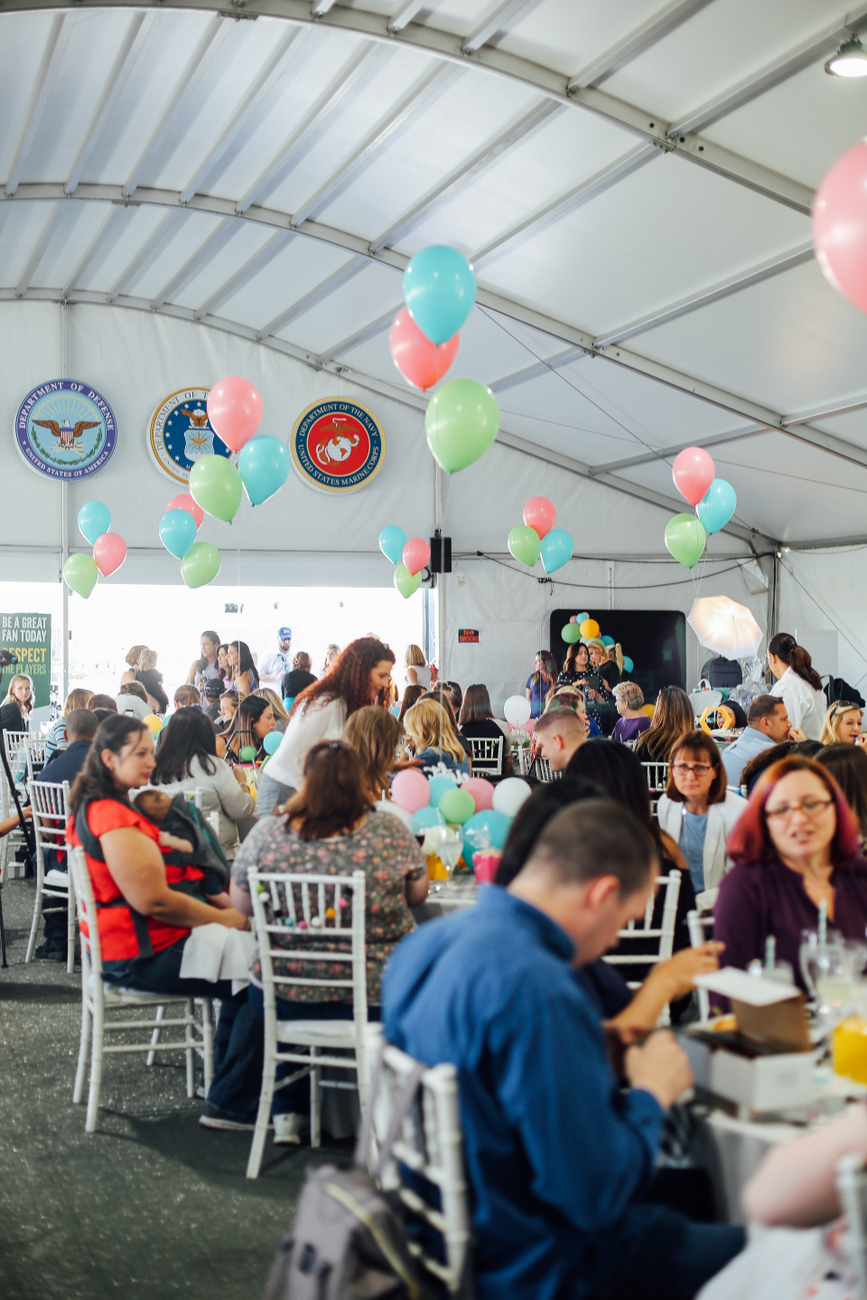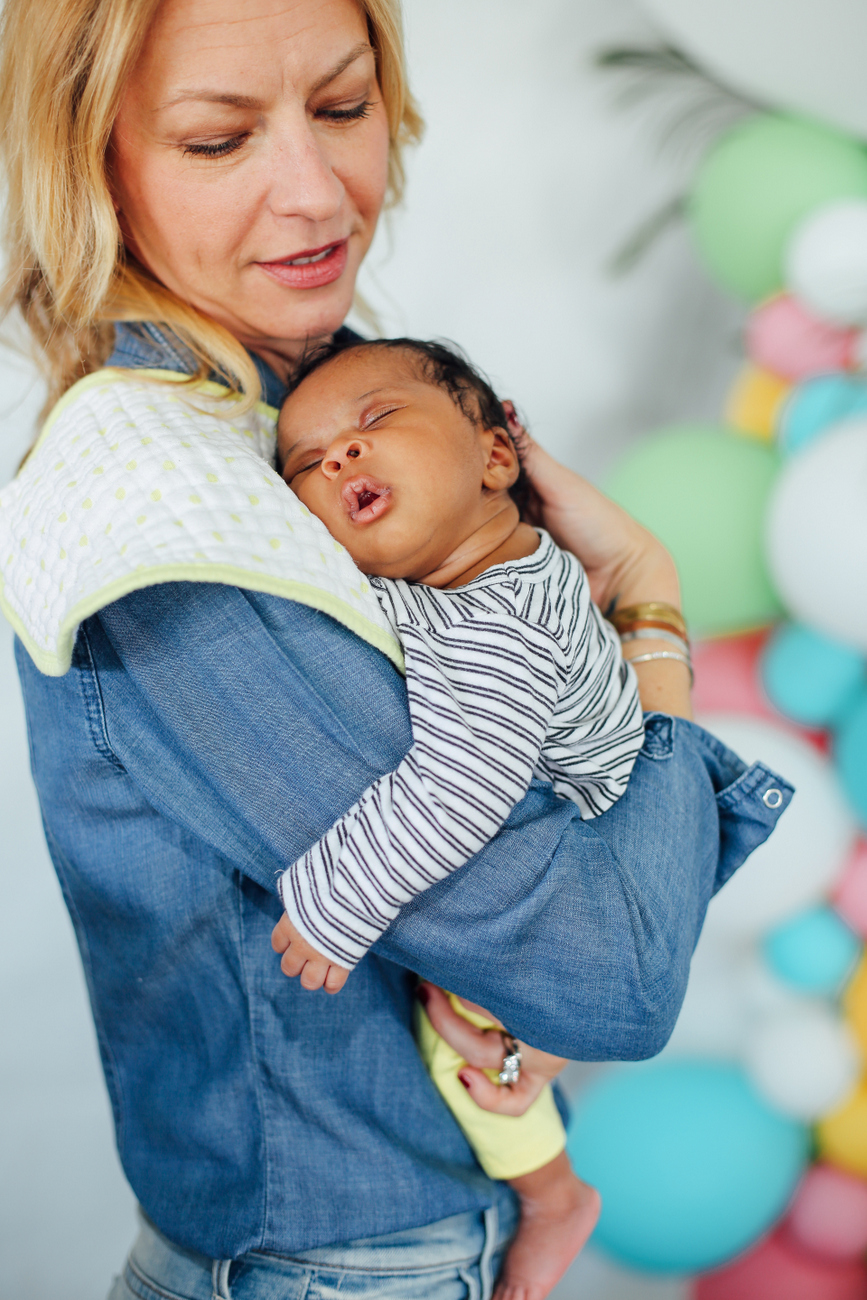 The theme of the shower was "Ready to Pop" and it was just so darn cute, with the sweetest details everywhere, from little pom-pom garlands on the back of the chairs to popcorn favors at each table.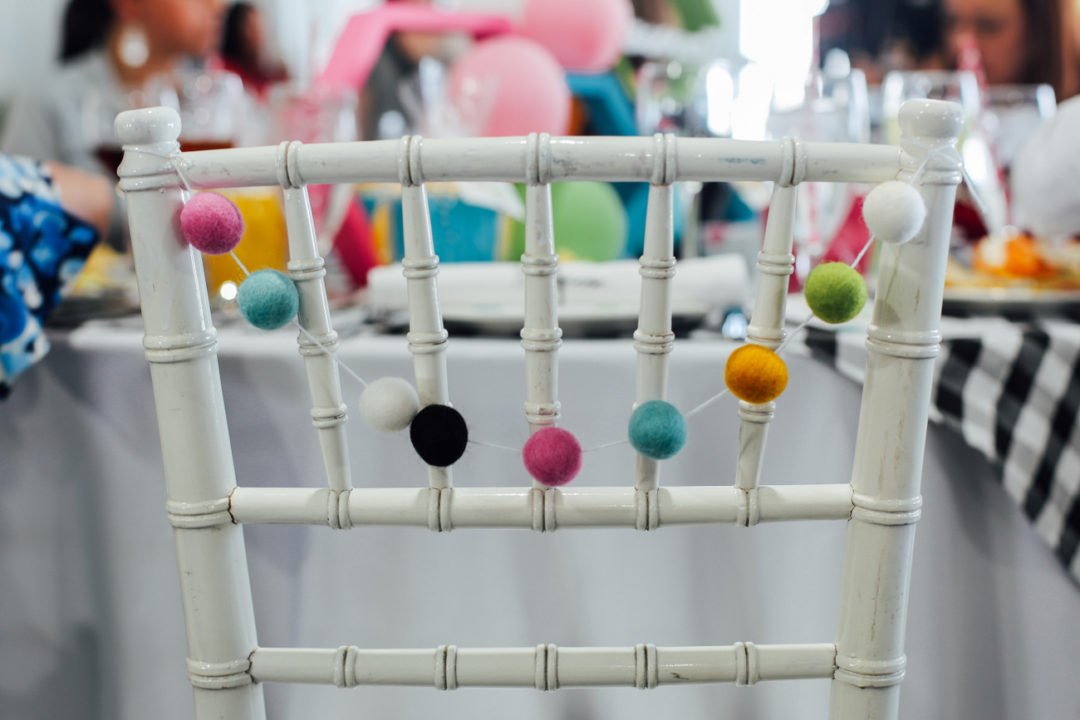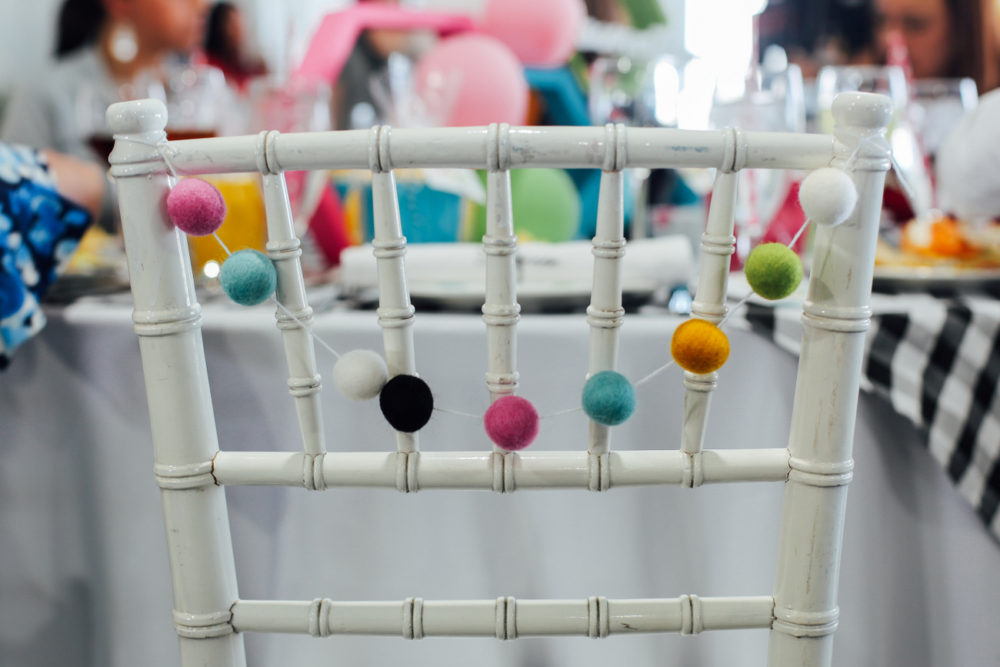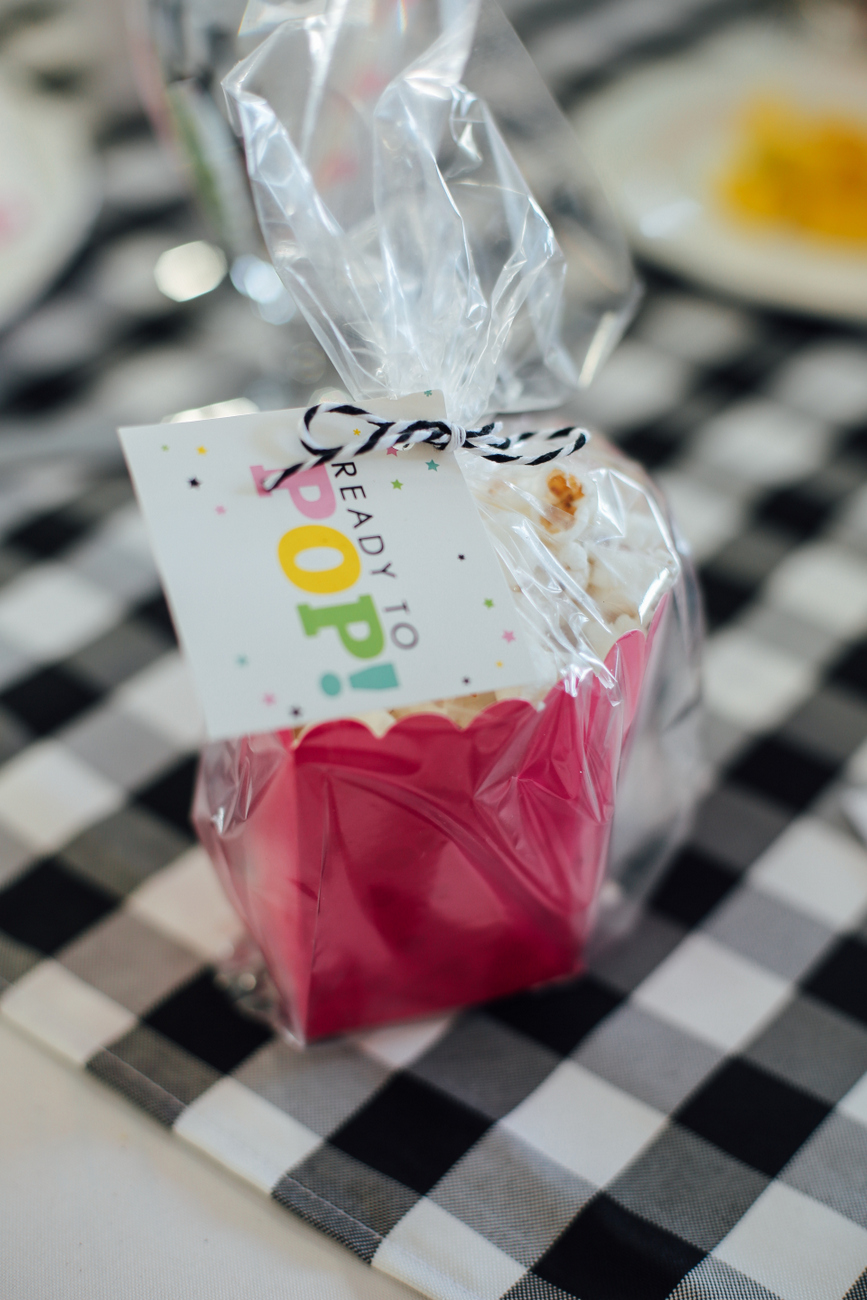 Plus, cake pops and obviously a bazillion balloons.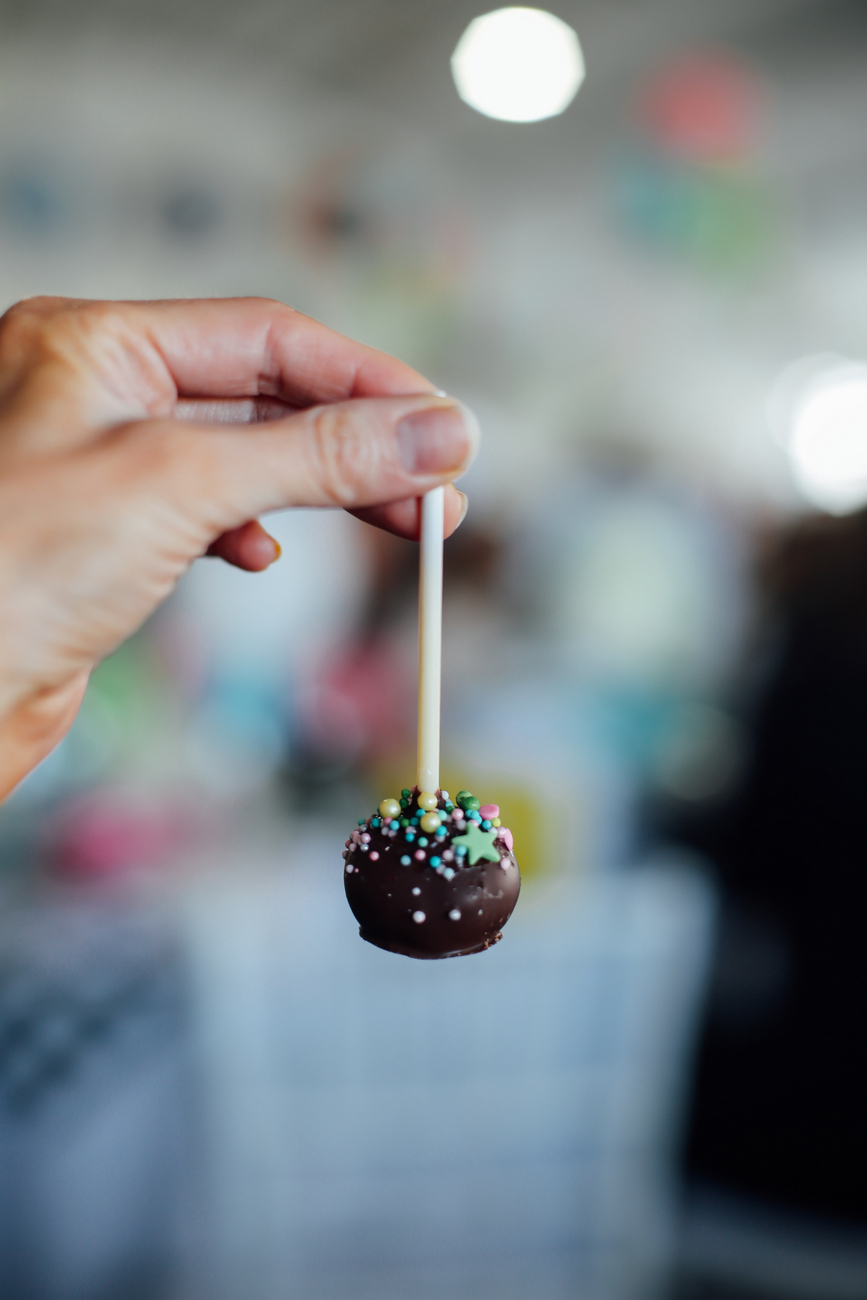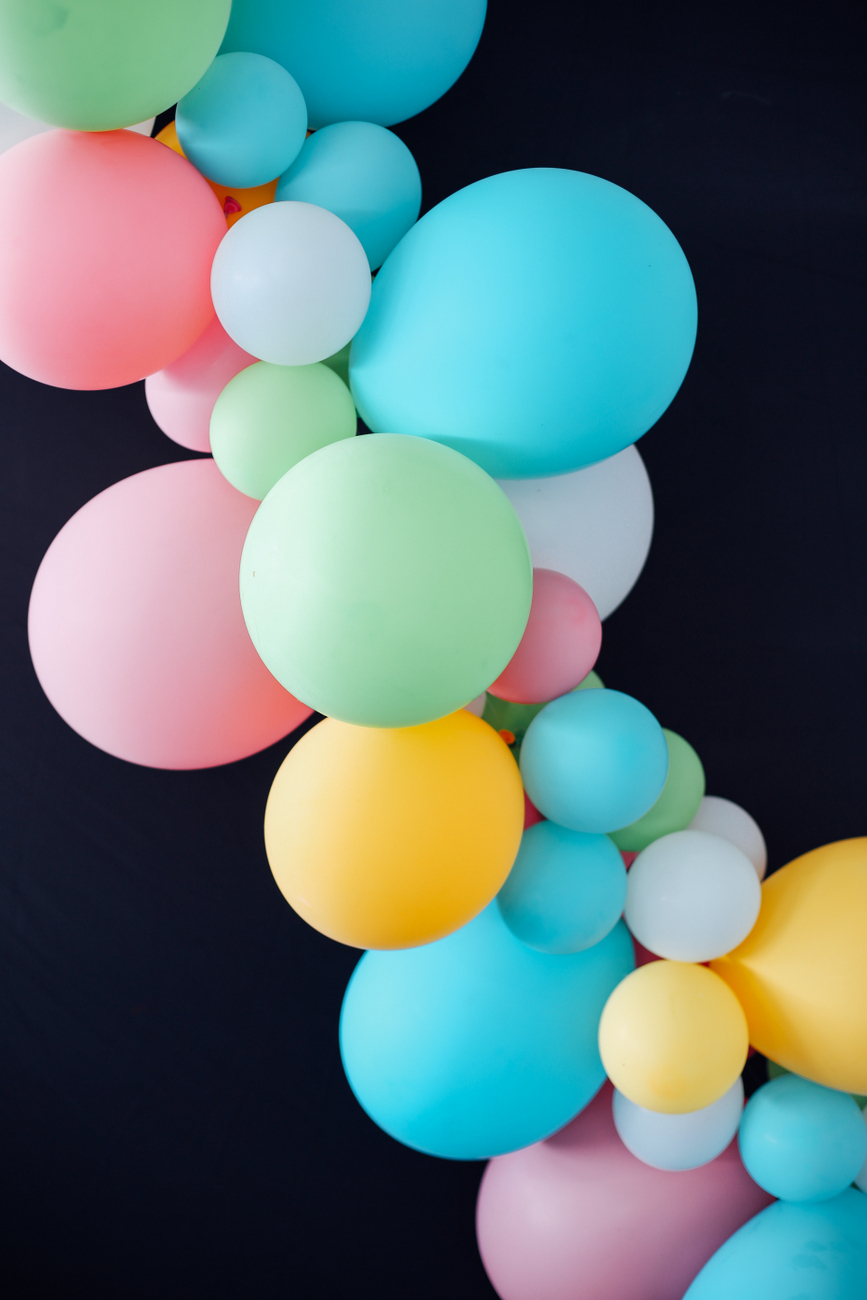 They served a beautiful catered lunch, and then one of the local news anchors hosted the program, which was just delightful.
LeAnn Morrissey, the founder, gave a quick little speech about how far they'd come in the eleven years since they started with boxes for four military moms and how inspiring it has been to see the outpouring of love for military families over the years. Of course, she was thrilled to be there at the 100th shower – it's pretty amazing to watch a little dream have grown this big (they've showered nearly 5000 military moms at this point).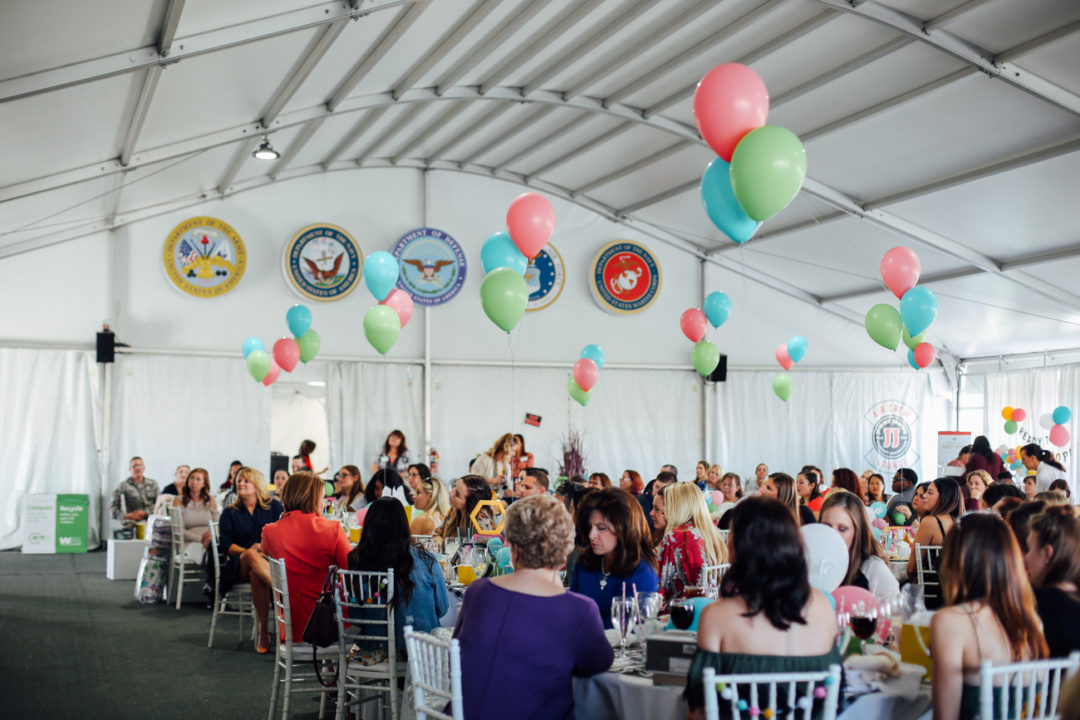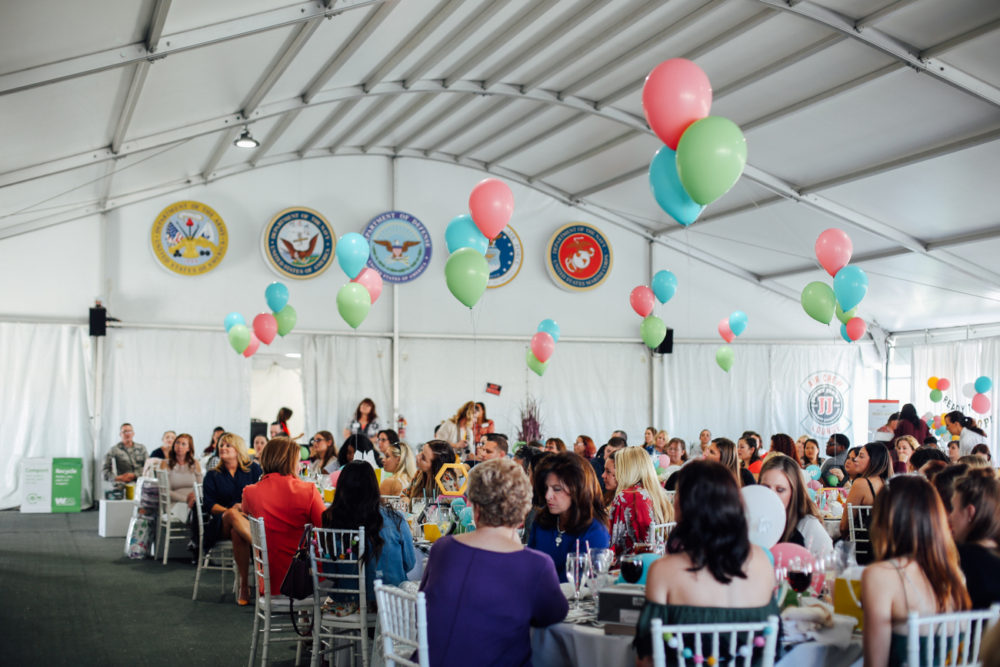 They also had several sponsors talk about their connection with the military and Operation Shower (many of them have been sponsors for years), and each of them did various giveaways with really good baby items.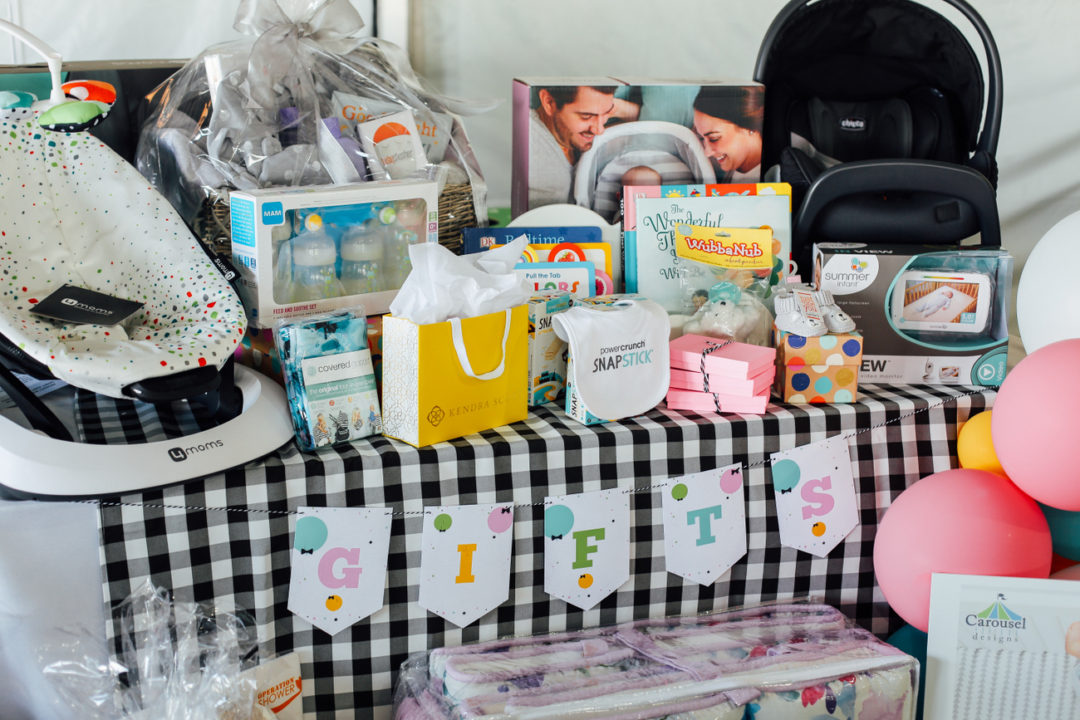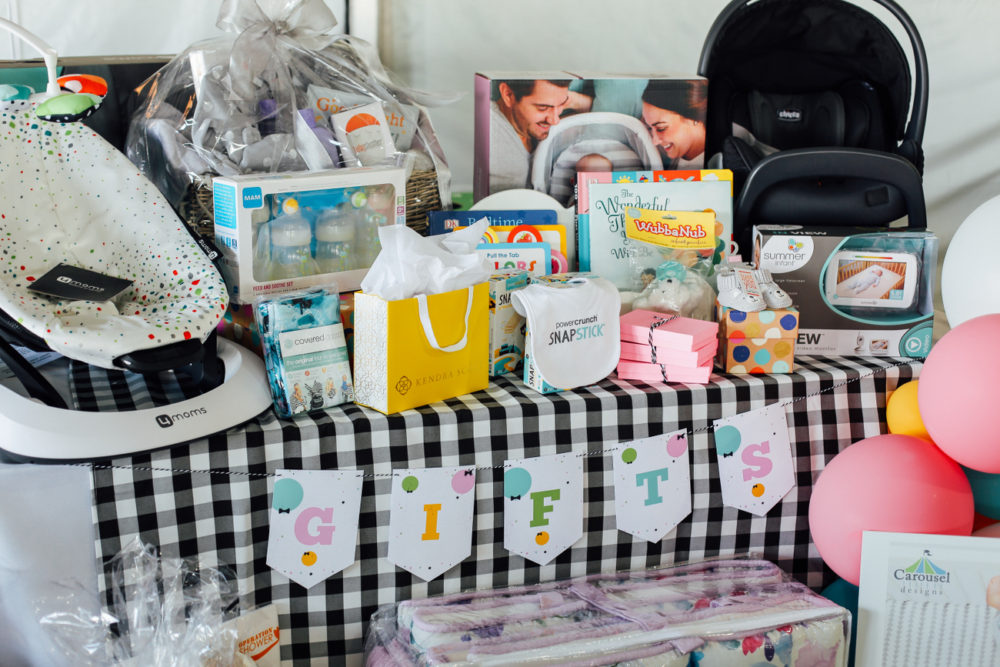 And, of course, there were baby shower games.
The first one was bingo with three high-end baby monitors as prizes. They passed out the bingo cards to each of the moms and then one of the pro-golfers and his toddler son called out the items. After about seven or eight things had been called, he said, "No winners yet? Okay, if you get it, shout out Bingo really loudly!" And then on the next one, EVERYONE shouted out "BINGOOOOO!"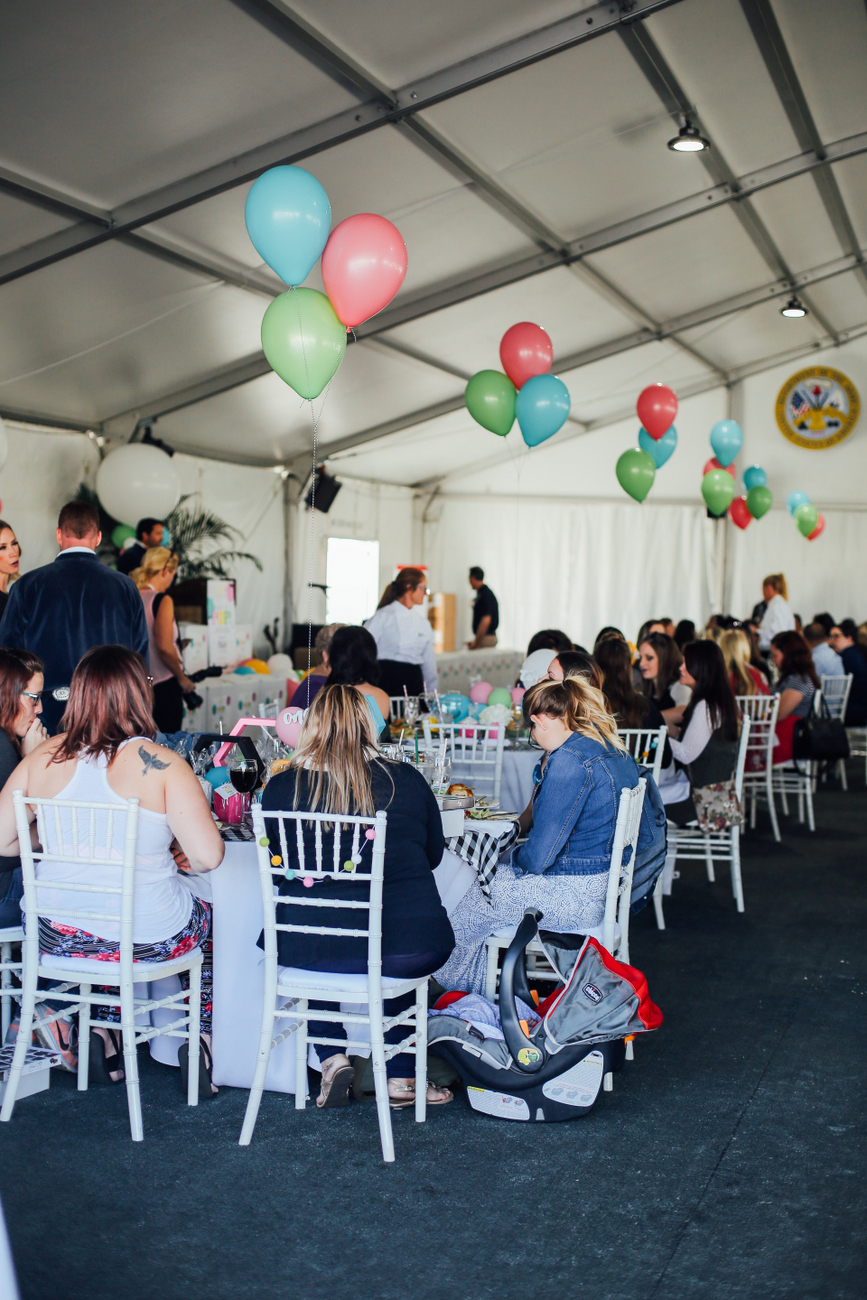 They'd rigged the cards so everyone won at the same moment and all 41 moms got a monitor. It was so delightful and fun.
They also played that classic game where you try to match the baby animal name to the correct animal (kit = fox, etc) and at the end, every mom got a carseat and one of those amazing 4Moms baby bouncers.
(They did have a bunch of raffles where only 1-2 people won a prize, so every time EVERYONE got a prize, it was a big surprise).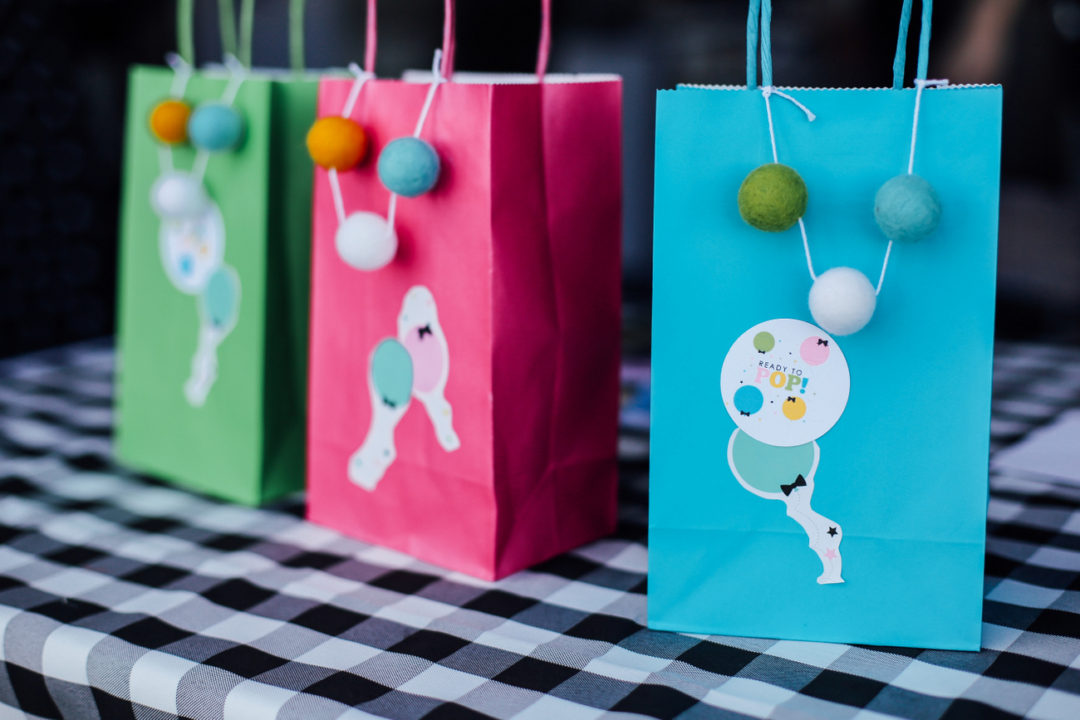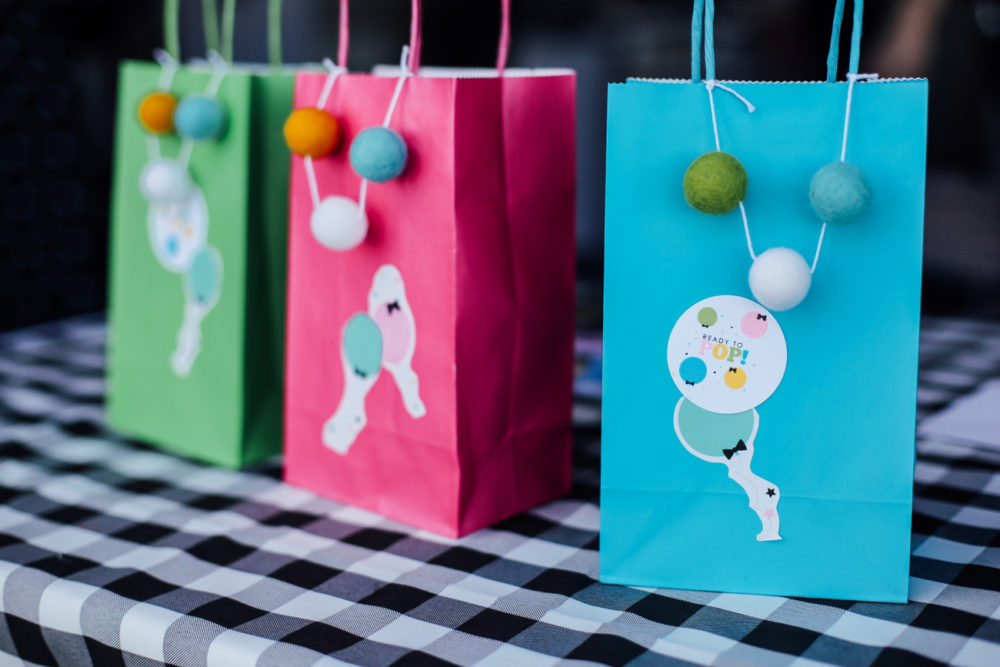 Obviously, every baby shower needs plenty of goodies, and they had them in abundance at the most gorgeous dessert table, complete with a spectacular cake (which magically not only looked beautiful but tasted amazing).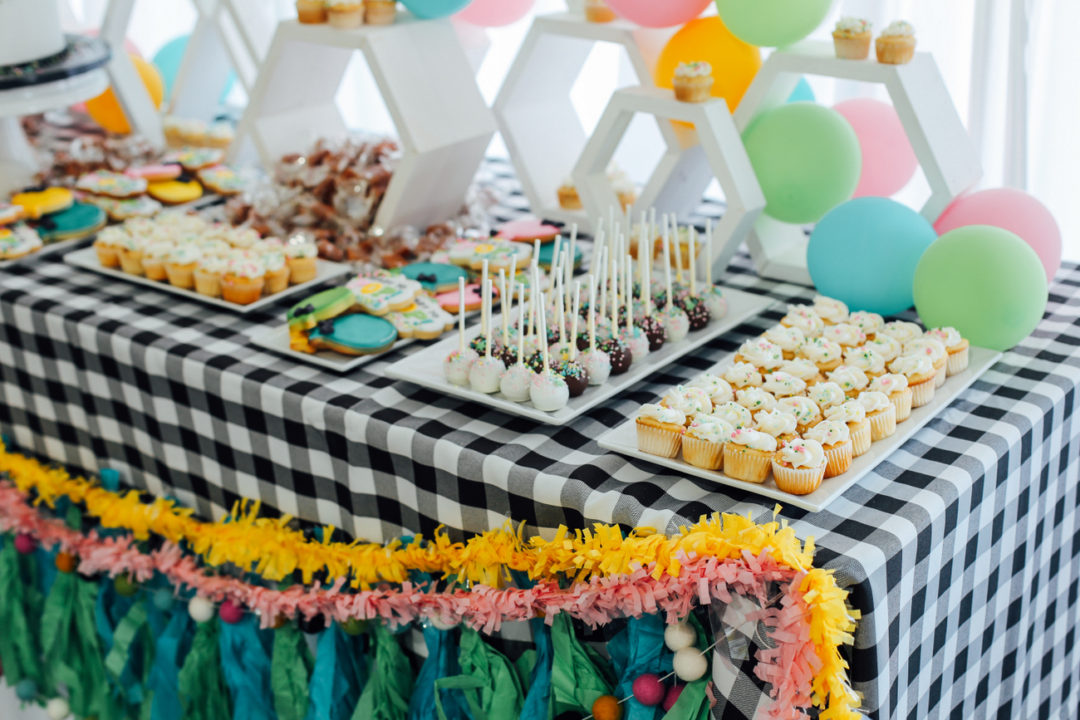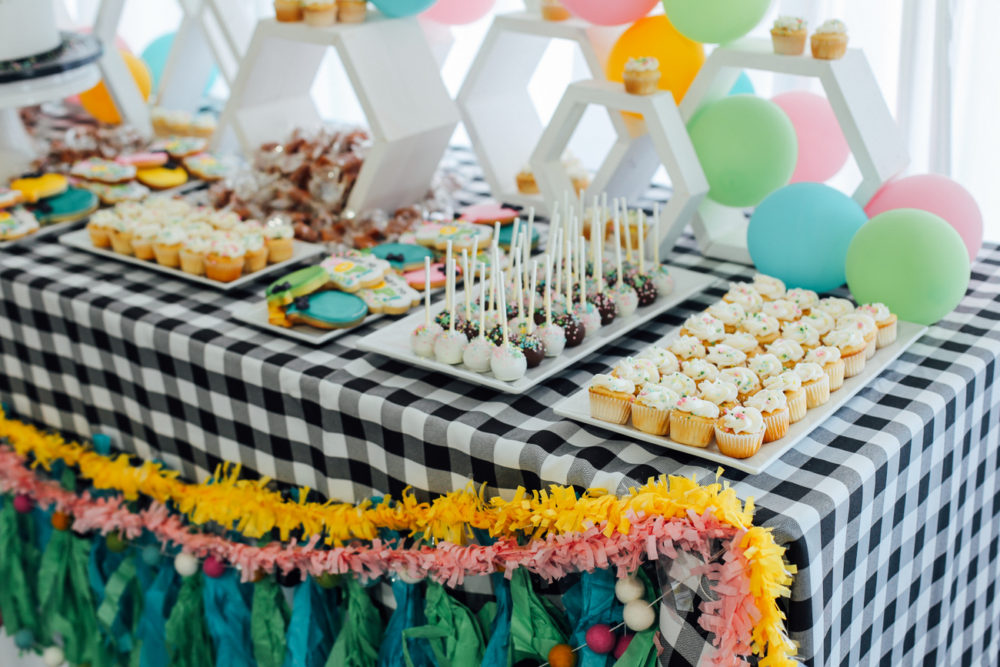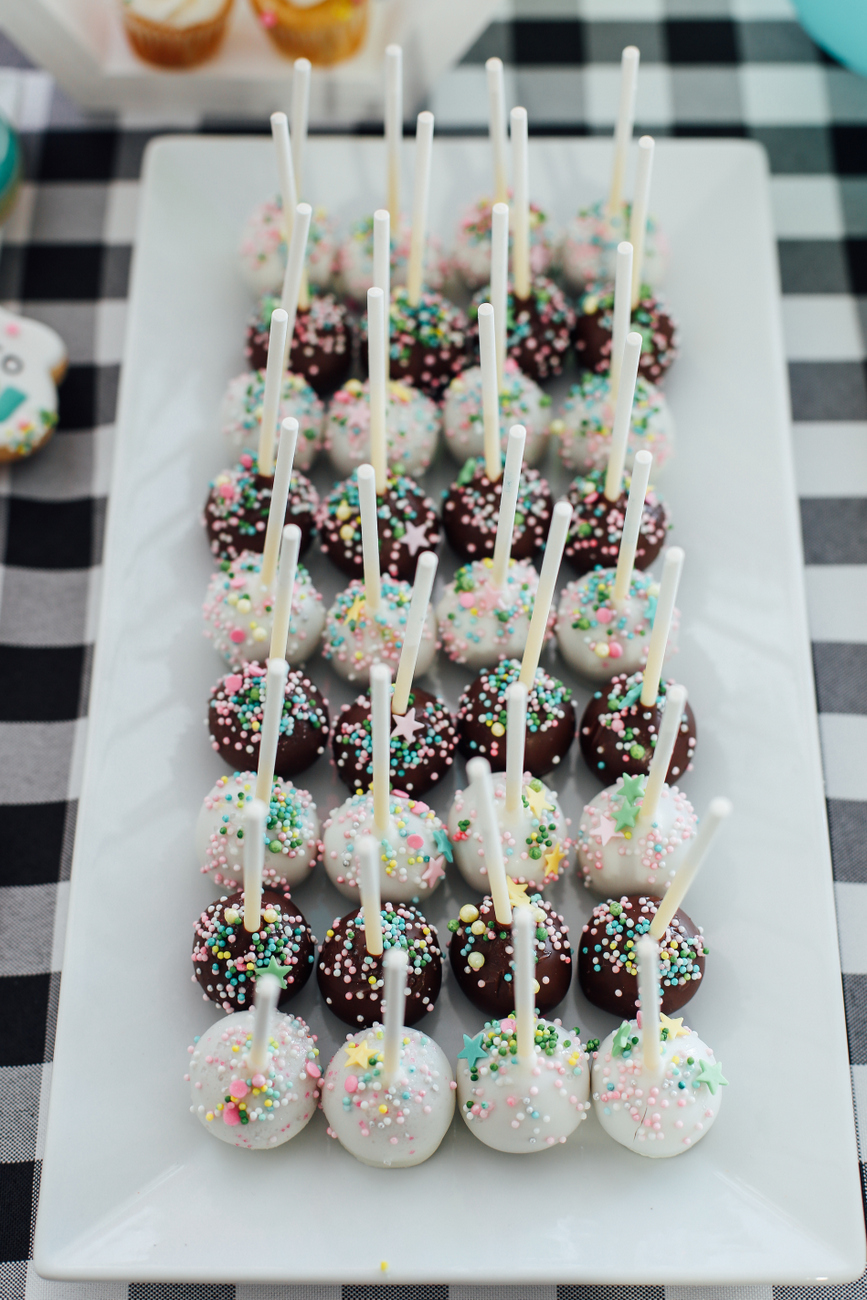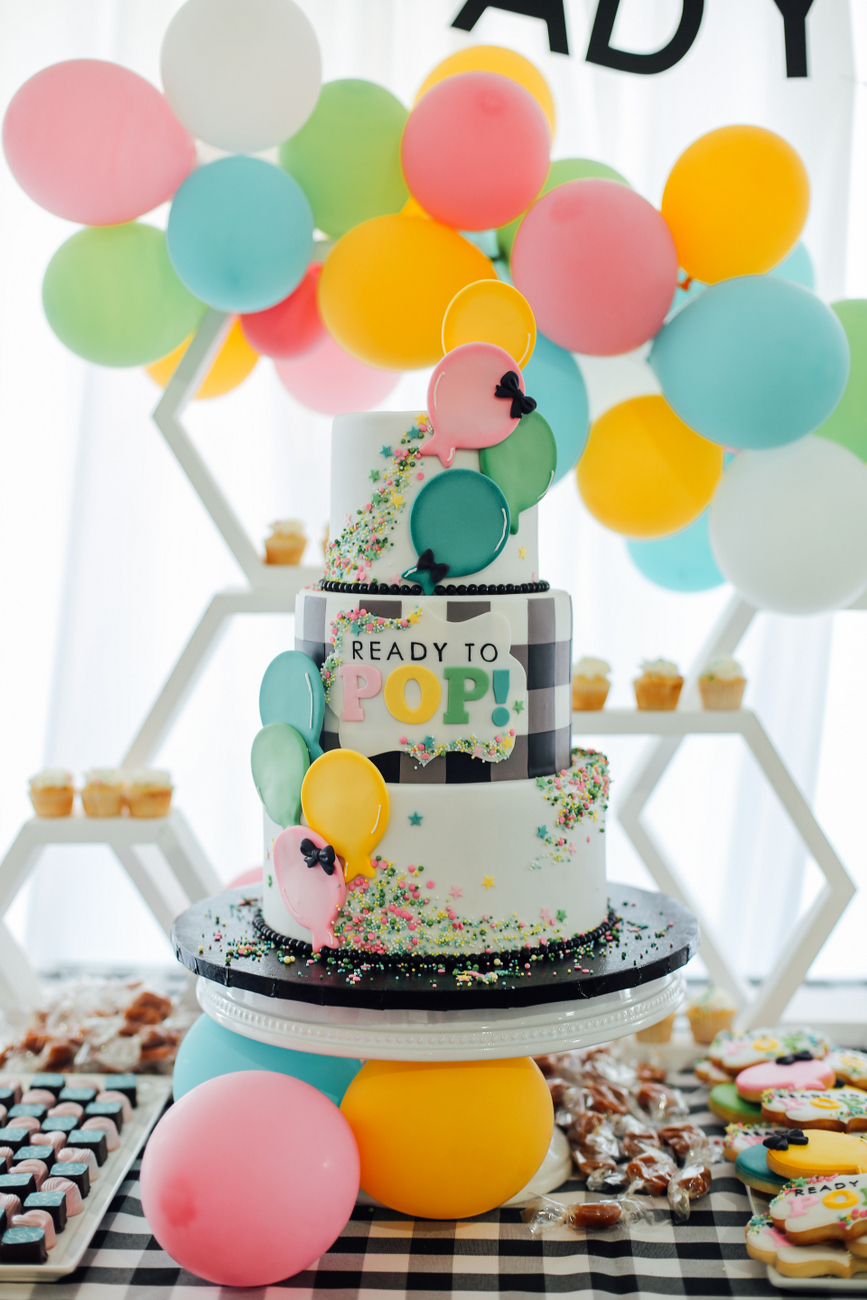 Toward the end, each mom got a gigantic box of gifts. They'd been asked beforehand to note whether they wanted a boy box, a girl box, or a gender neutral box, and each one was packed full of things for these mamas and babies, including a giant pack of Pampers diapers and wipes, baby outfits, and even a handmade blanket.
Those blankets were made by one of the volunteer's daughters who is away at college and when she heard that her mom was helping with this shower, she knitted FORTY-ONE baby afghans and hand wrote a note to each mom.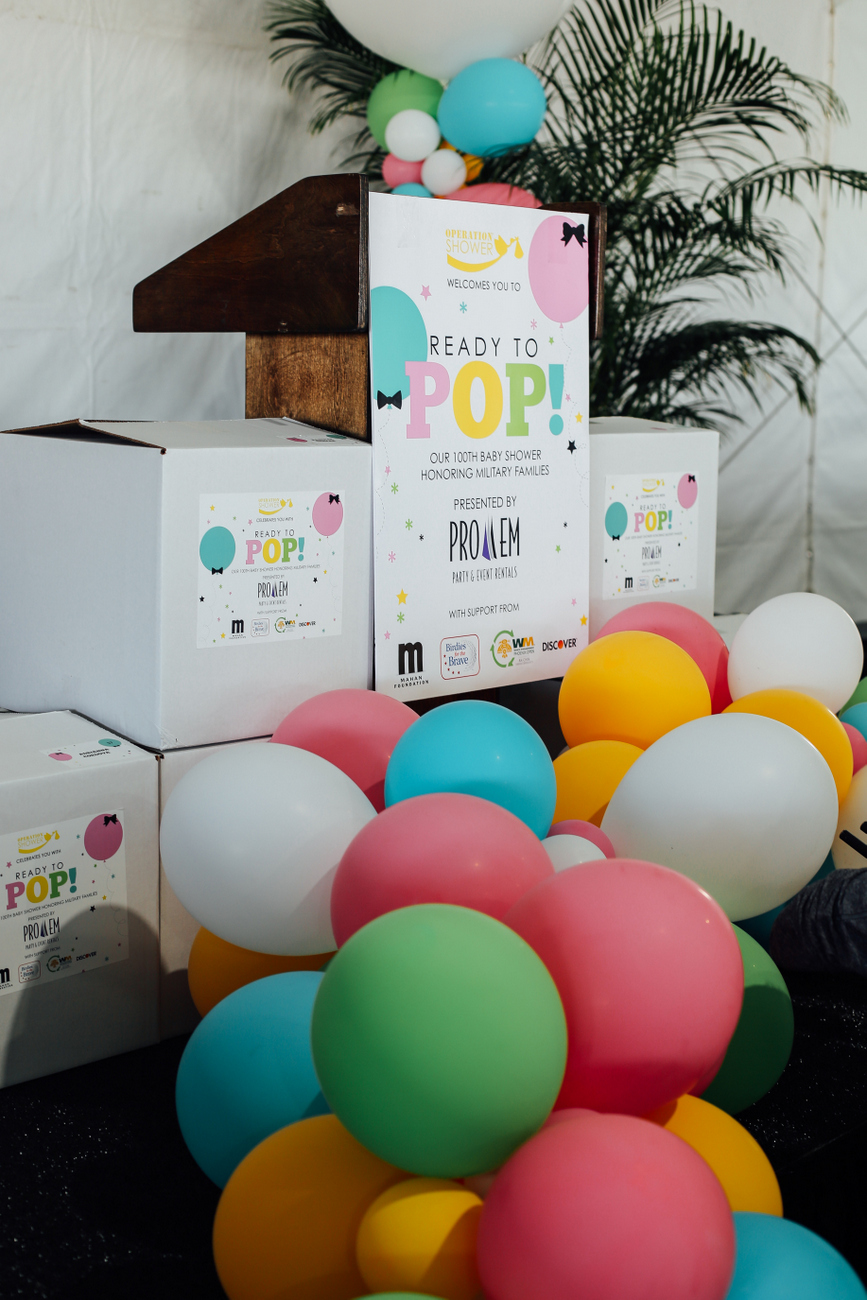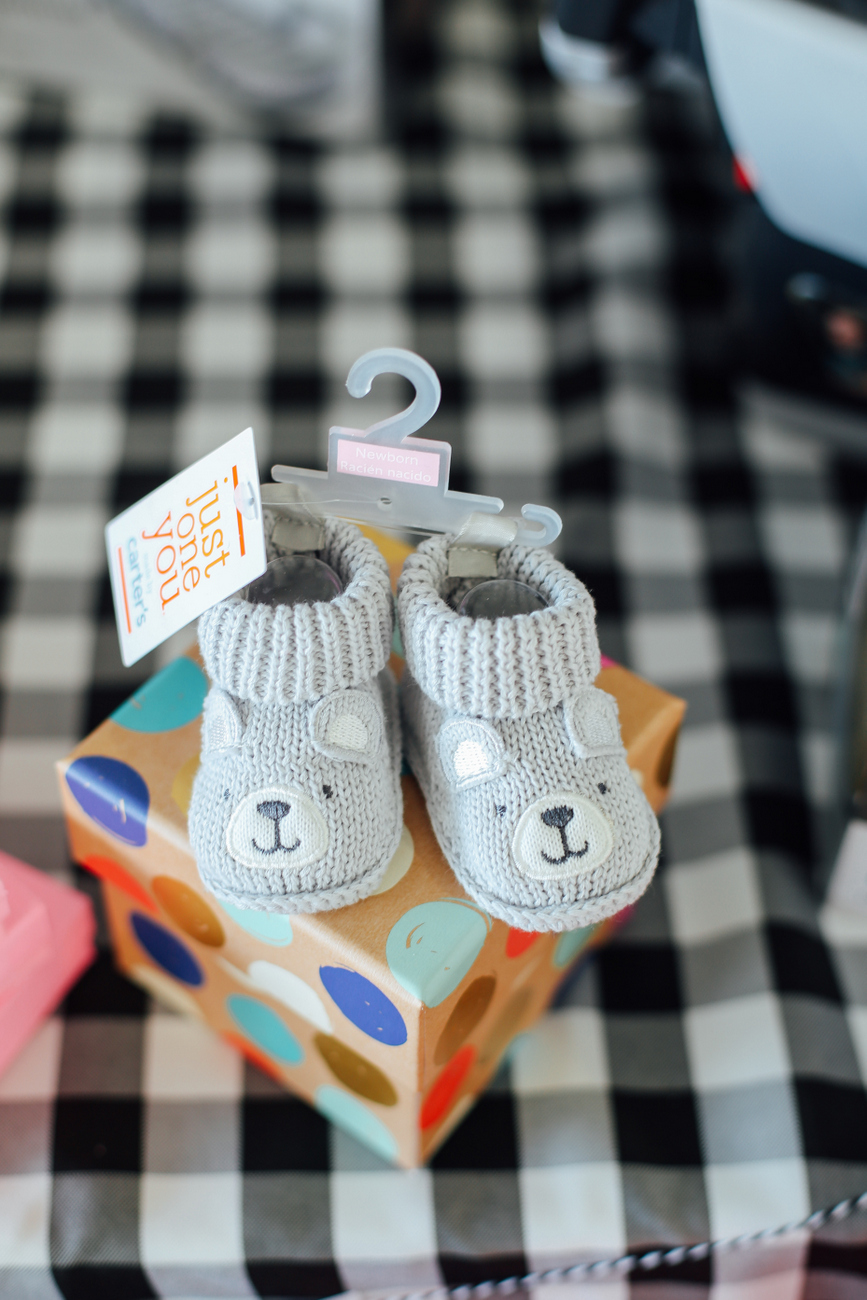 One of the men who was responsible for helping arrange the entire shower was a Black Ops pilot and he stood up for a few minutes and talked about how he was on his second tour in Iraq when his son was born and how he only got to spend three weeks with him during the first year of that little boy's life. He got pretty emotional as he expressed his thanks to these families who are sacrificing so much to protect America.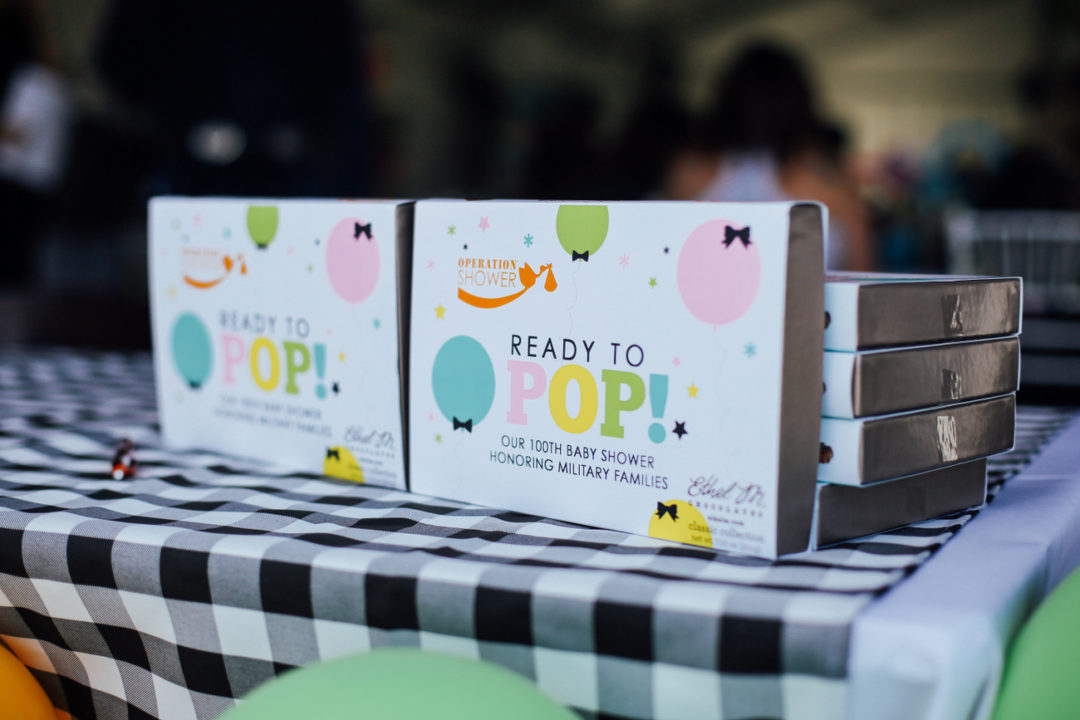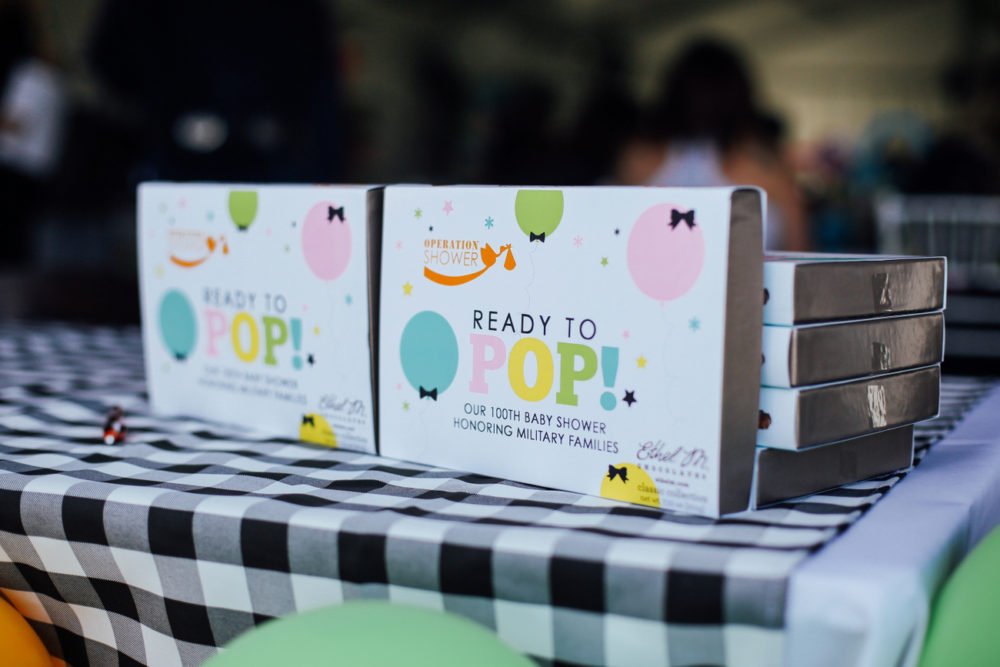 At the end, they had all the moms come out to the front of the tent and took a big group picture, and then they had a whole fleet of vans and drivers ready to help load up all the gifts and take the moms and the gifts back down to the parking lot.
When we arrived back at the lot, the valets had pulled all the moms cars up in a row and put the new carseats in their boxes in front of the car. It was such a festive and fun sight!
It was so fun to meet these moms from all over the country who are currently stationed in Arizona.
And I especially loved how, as I shared little videos about the shower on InstaStories, how many people responded with their own stories of being in the military with new babies or having a spouse deployed when their baby was born or a family member who had experienced that.
And I was overwhelmed by the people who asked me how they could donate or contribute in some way to Operation Shower – you guys are the best.
There are just so many good, kind people in the world who want to help others out, and I love the Pampers team for being some of those people.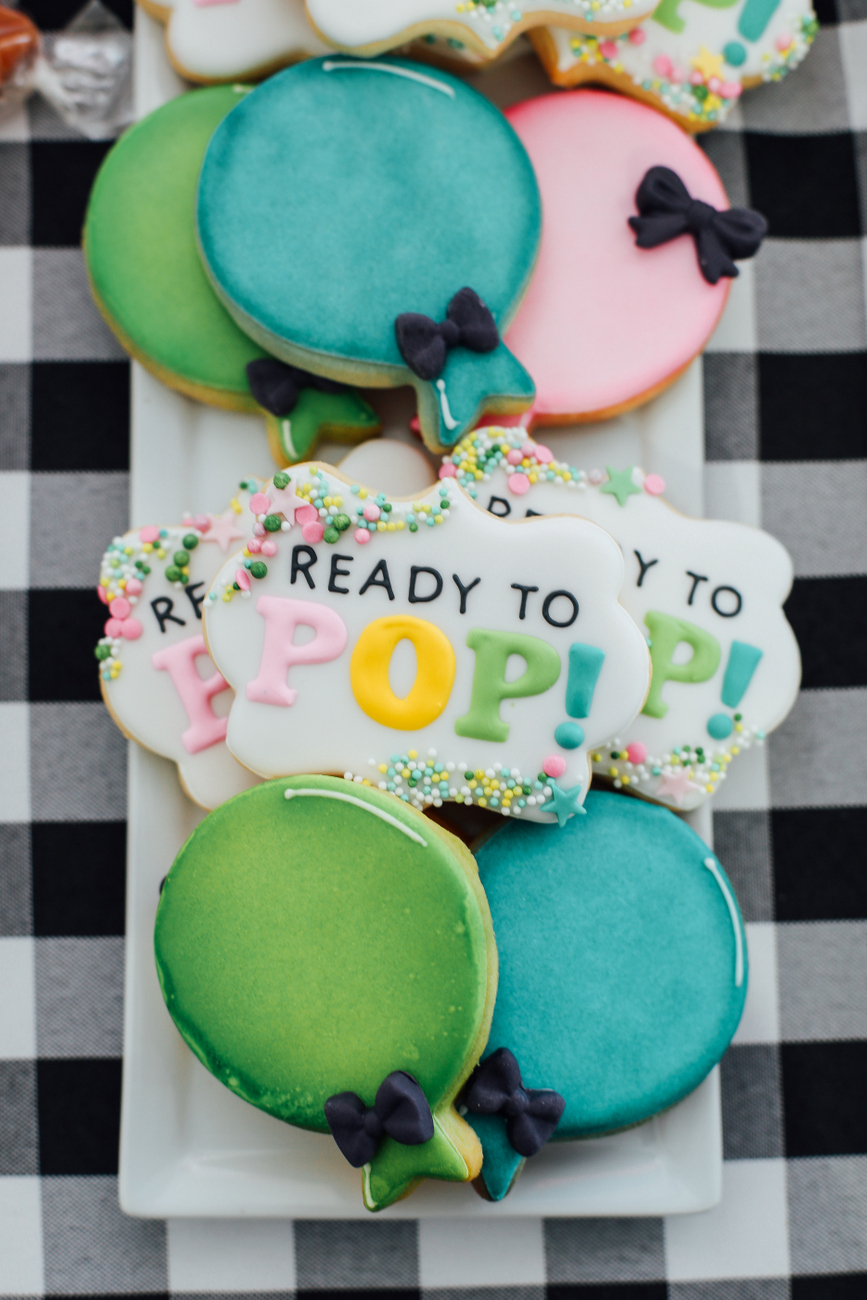 Photos edited by Christie Knight Photography