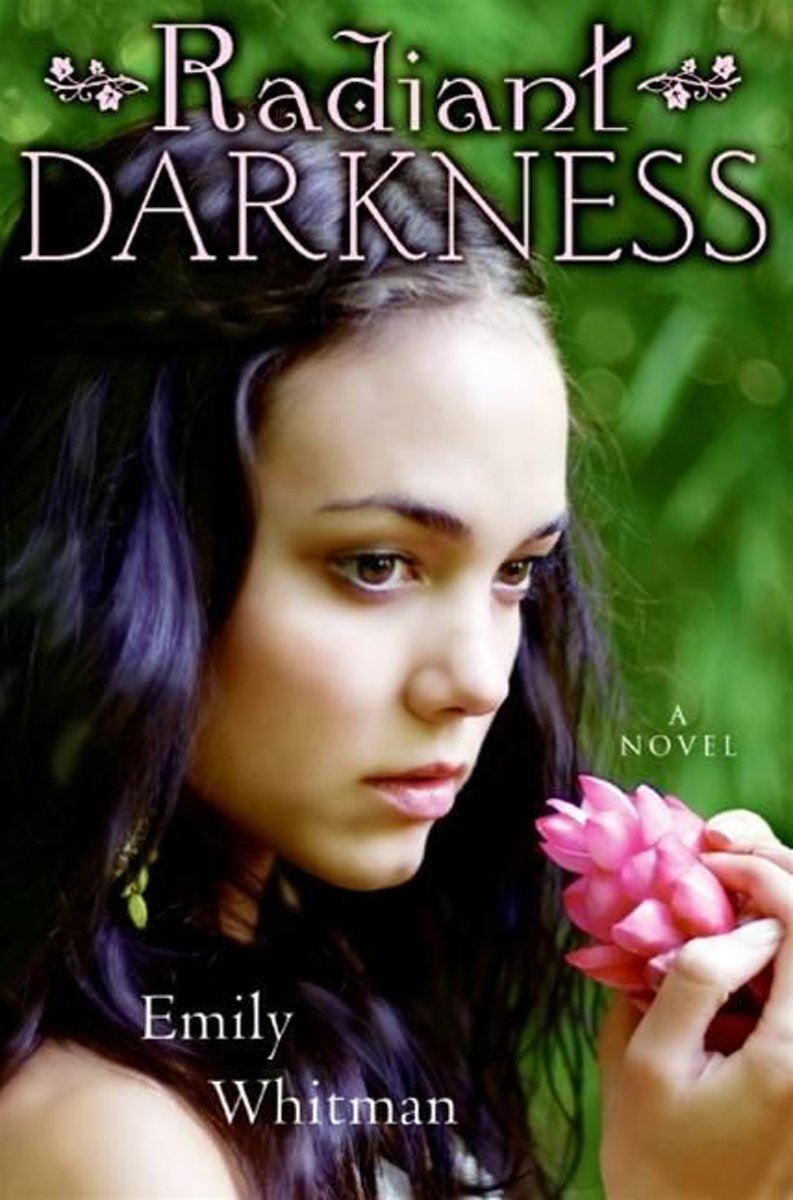 7 of 10: Not my all-time favorite retelling, but Radiant Darkness is a pretty solid one nonetheless.
This book was the pick for Round 2 of Tell Me What to Read and was suggested by the lovely ladies at Bookworm Nation, a blog I had never heard of before last month but now absolutely adore. Just another fringe benefit of Tell Me What to Read.
radiant darkness by emily whitman
This book is a retelling of the Greek myth about Persephone; I had heard the myth before, but I didn't brush up on it before I read the book, so it was fun to watch it unfold without knowing precisely how things were going to play out.
Persephone is the daughter of Demeter, the goddess of fertility and grain. Demeter apparently distrusts men and keeps Persephone under pretty tight watch, giving her little room to do anything on her own. This makes Persephone crazy, of course, as she's sure she is old enough to make her own decisions and take care of herself. Her mother, to no reader's surprise, does not agree.
And then, Hades appears in Persephone's gardens, declares his love for her, and asks her to become his queen in the Underworld, even though it means leaving behind her mother and friends and everything she knows.
In the original myth, Hades kidnaps Persephone, holding her captive until Demeter works with Zeus to convince Hades to give her up for at least part of each year (when Persephone returns to the world, that's when spring and summer come again).
In this version, Persephone goes with him willingly, which I thought made the story a lot more fun and added a lot of depth to her difficulty in deciding what to do and how to choose between her loving husband and her demanding, but devoted mother.
The one thing that kind of held the story back for me was that there was never really any reason that Persephone loved Hades. The author told you she did, and thus you were just supposed to go along with it. I wish that had been better addressed.
Other than that, though, Radiant Darkness is a fun story, and I'm unlikely to forget this Greek myth any time soon.
if you liked this review of radiant darkness, you might also like these other posts: