Have you used Pura? It's a smart home scent diffuser that plugs into a regular outlet and dispenses fragrance at the intensity and on the schedule you choose. They have AMAZING scents to choose from and you can use the code JANSSEN for 15% off any purchase!
Have you heard of Pura?
I'd never heard of it until a friend gave me one of these smart home scent diffuser as a gift earlier this year and I was immediately OBSESSED.
I love a good smelling house, but I worry about candles both for fire and health reasons, and Pura solved both of those problems for me.
After a week of having my Pura device plugged in, I was totally hooked and for my birthday ordered a bunch of new fragrances.
Do you also love your nails looking beautiful, but don't want to spend hours and money at a salon? If so, pop in your email address and I'll send you my favorite at-home, press-on nails and why I love them!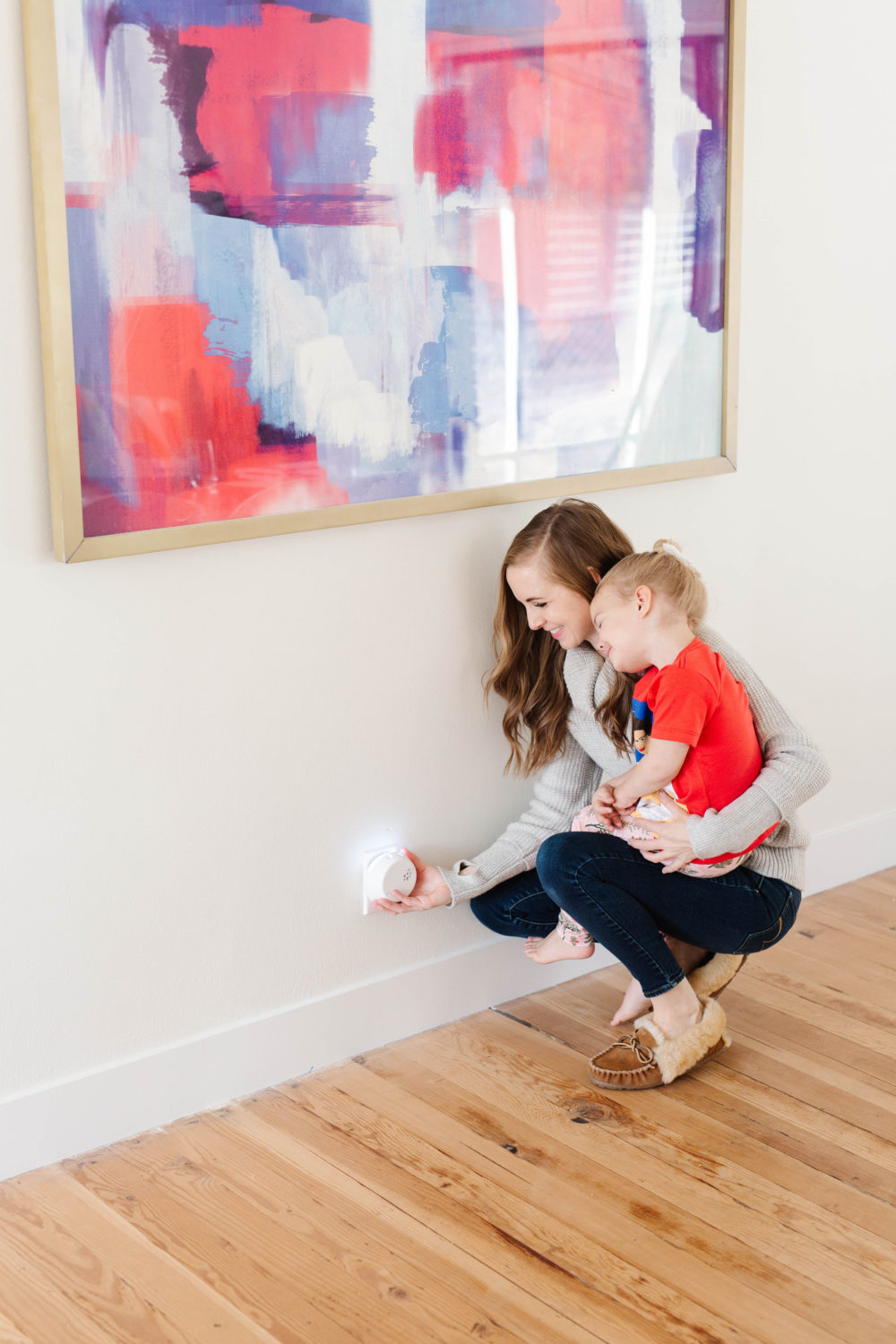 Also, you know how with a lot of scent dispensers, you smell them constantly for 2 days and then you can't smell them at all?
Pura is not like that. I notice it every day and it delights me every single time.
I feel a little funny, actually, how much I LOVE this thing because it's really not any big deal, but it just makes me SO HAPPY. I can't even explain it.
Here's how Pura Scents work: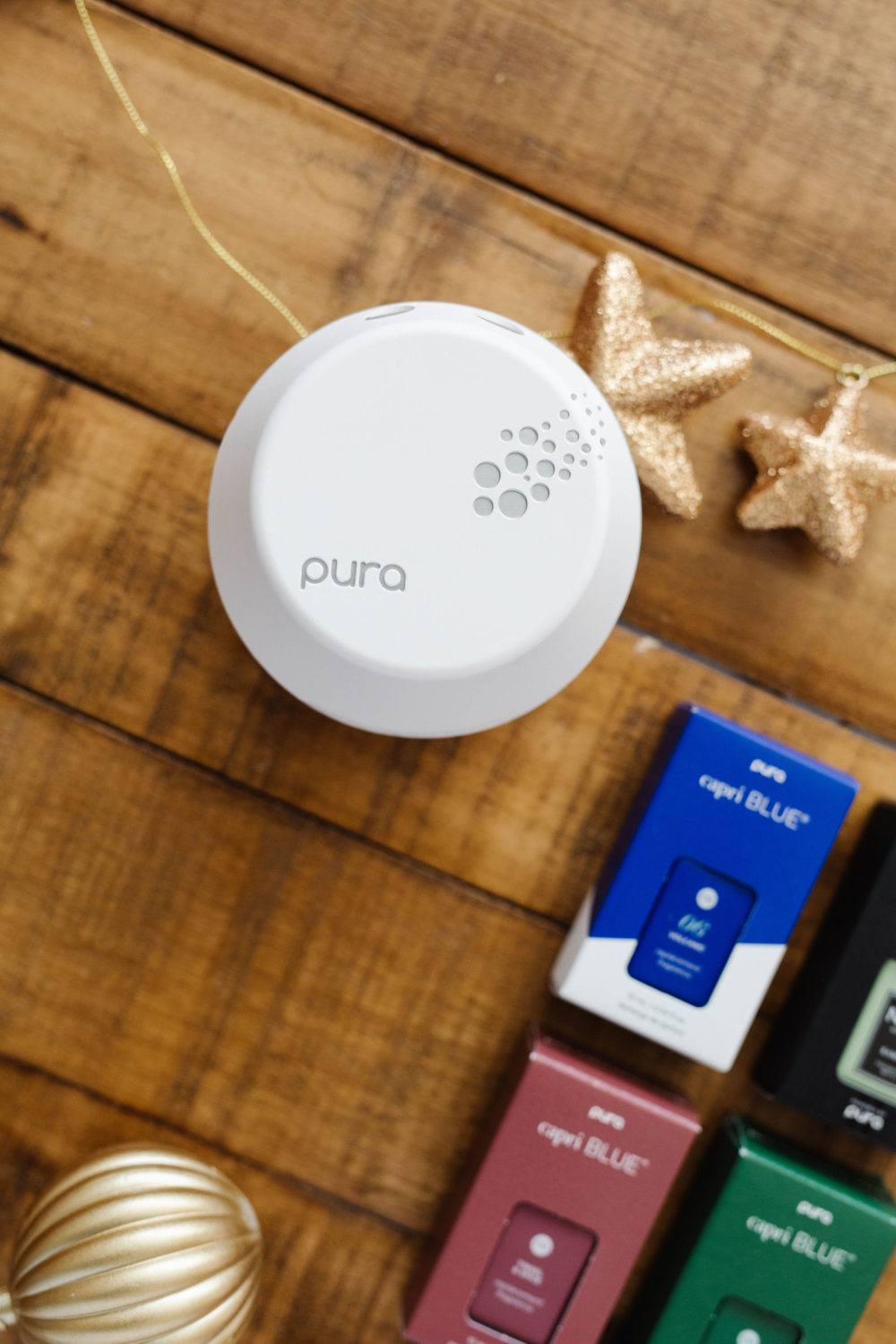 Everything to Know About Pura Scents
When you get your Pura smart home scent diffuser device, download the free app and set up an account.
Then scan the QR code on your fragrance bottle, pop them in and set a schedule for them.
I have mine run from about 7 in the morning until 8 at night and it lives in our dining room.
You can also have it set to turn off when you're not at home and you can choose what scent intensity you want it to go at (mine is usually at a 5 out of 10), plus you can choose whether or not to use the nightlight function and if you do, what color you want it to display.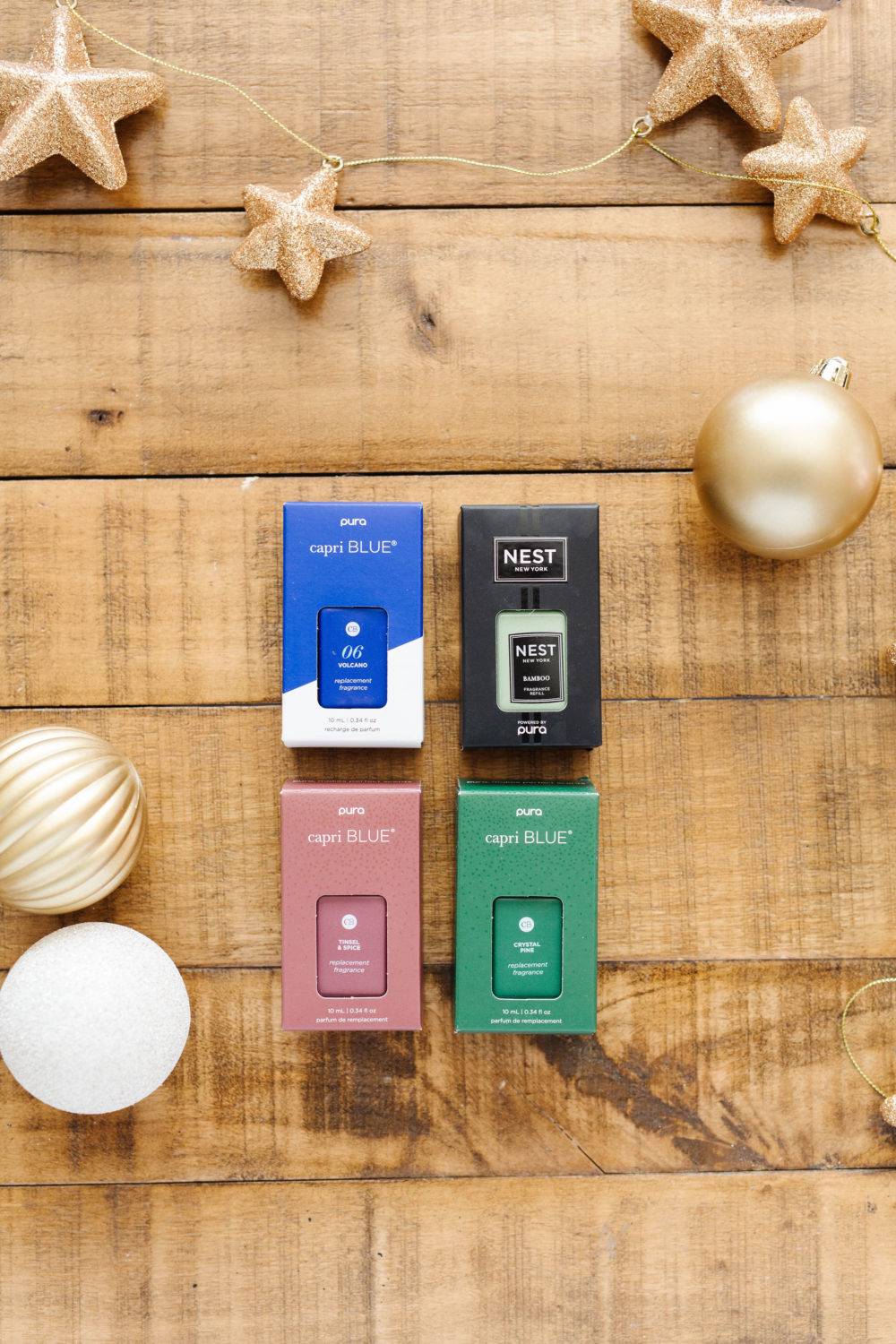 Of course, a fragrance device is only as good as the actual fragrance and Pura knocked it out of the park.
They've partnered with well-known fragrance brands like Capri Blue (they're the ones who make that amazing Volcano candle that every Anthropologie burns to make the whole store smell like heaven) and Nest.
I've ordered a half dozen different scents and every single one of them has been a winner (and I say this as someone who is an EXTREMELY picky candle buyer. I'm usually saying things like "too minty" or "too chemically" or "too sweet").
And every time I get an email that a new scent has been released, I'm like "Oooooh! I need to try that one too."
The best part is that all their scents have free 30 day exchanges & returns, so if you order one and hate it, you can swap it out for something different.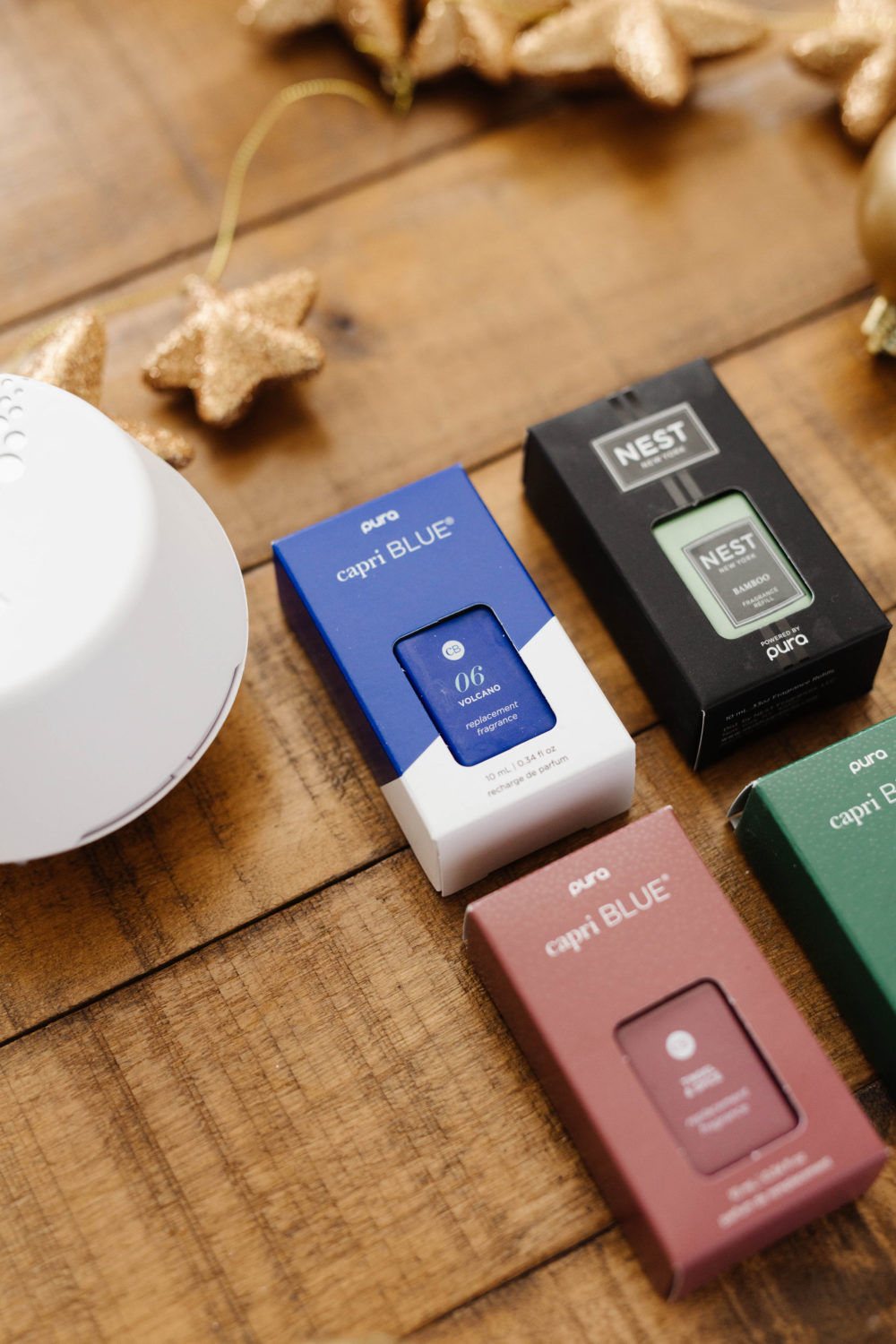 You can put two different fragrances in at once and have them alternate or just have two of the same fragrance in and run them until they're both gone.
Volcano is my go-to scent, so I pretty much always have one of those in there and then I swap out seasonal scents in the other slot. I LOVED Tinsel & Spice all through November and I just swapped it out for Crystal Pine this week when we put up our (fake) Christmas tree and it truly smells like the most amazing fresh pine tree in our whole main floor. I LOVE it.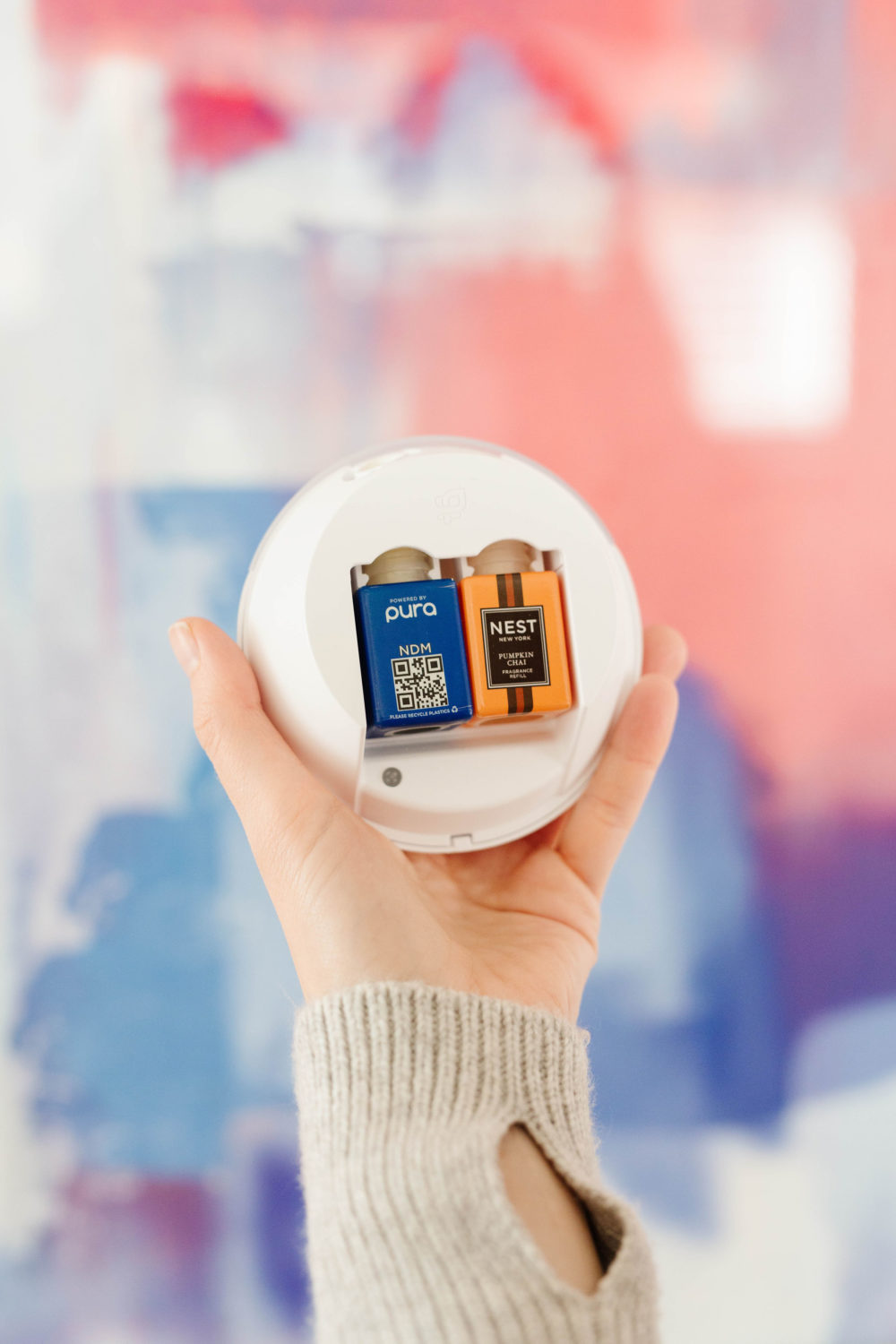 If you're ordering fragrances, it's worth buying two at a time because then you get free shipping.
Also, here's my trick – you get 30% off if you subscribe to a scent, instead of buying it as a one-off (plus you can use the code JANSSEN for an additional 15% off). So I always subscribe and set it as a 3 month subscription.
Then before that three months comes up, I just cancel the subscription or swap out that scent for a new one (in February, I don't really want pumpkin-scented fragrance). Easy, peasy.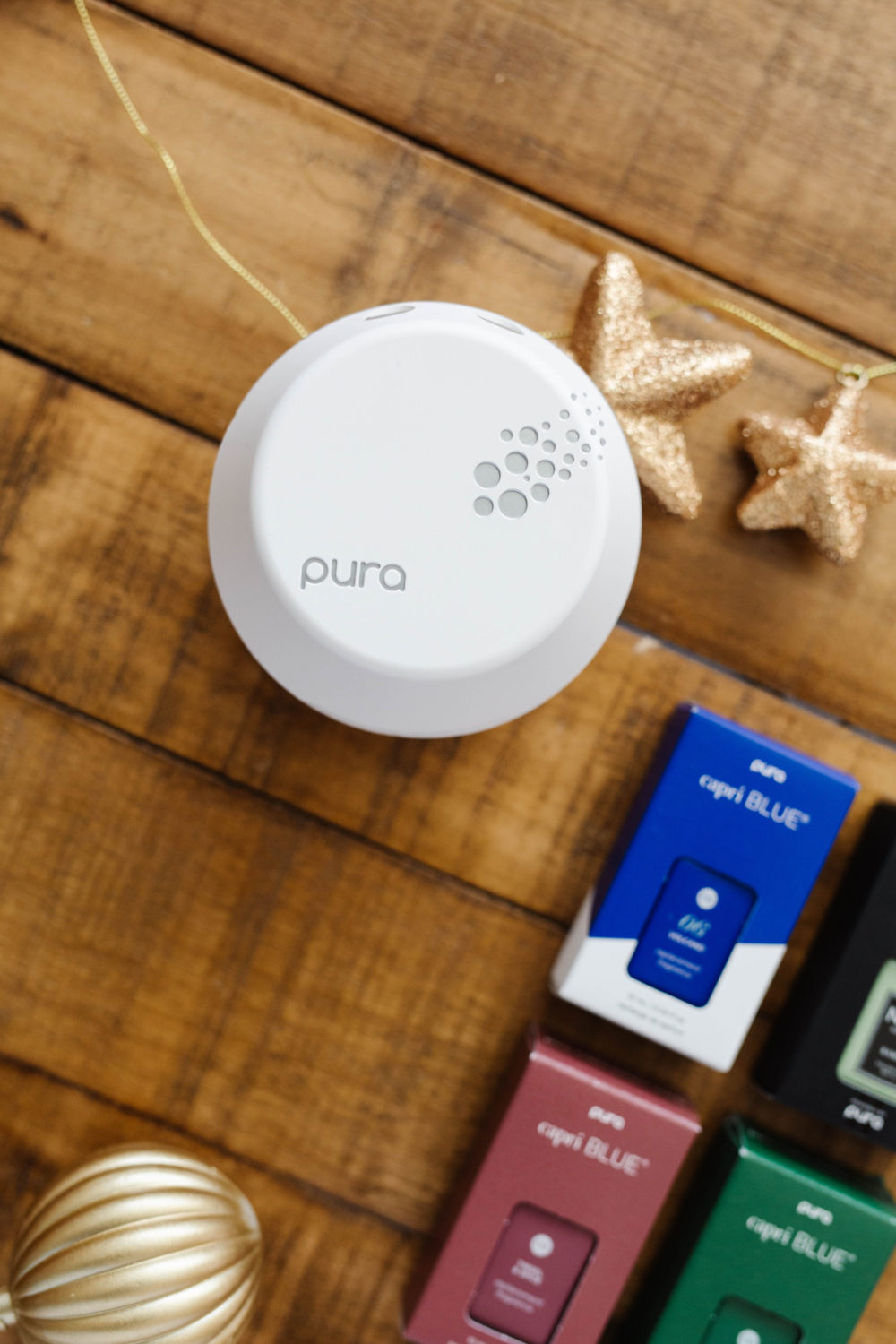 And I love that all the Pura scents are clean fragrances made without harmful chemicals or ingredients and that are safe for kids and pets.
Basically, it's my new favorite thing on the planet, especially during the holidays and I just can't get enough of it.
And when I put my artificial Christmas tree up next week?
You better believe I'll have my Pura filled with the Crystal Pine scent!
(P.S. I've found that my fragrances last a little over a month each, so one per month is just about right for one diffuser).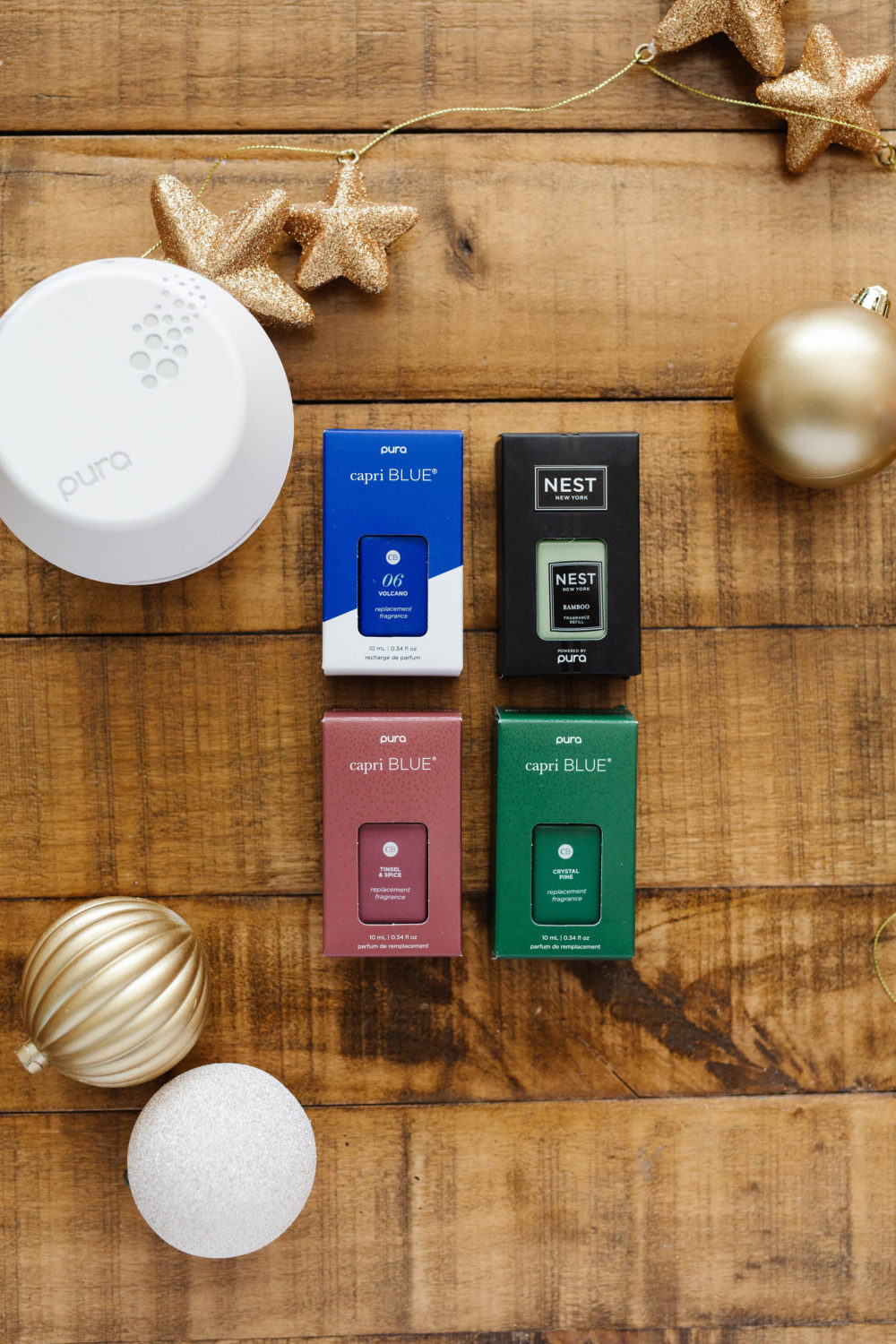 Any other questions about Pura? I'm happy to answer!
If you liked this post about Pura Scents, you might like these posts too: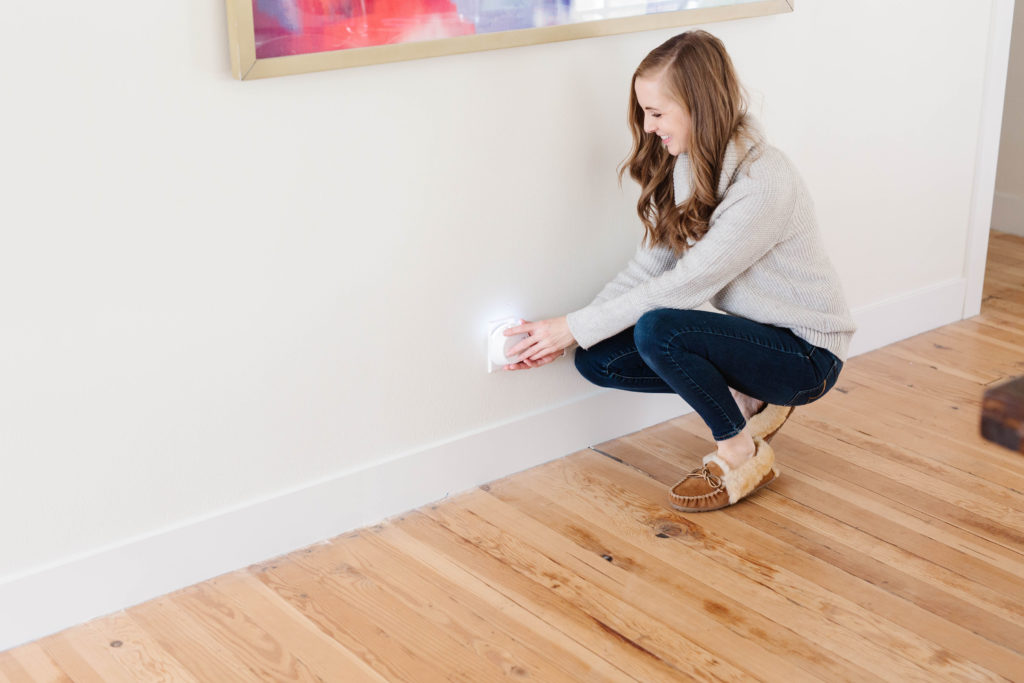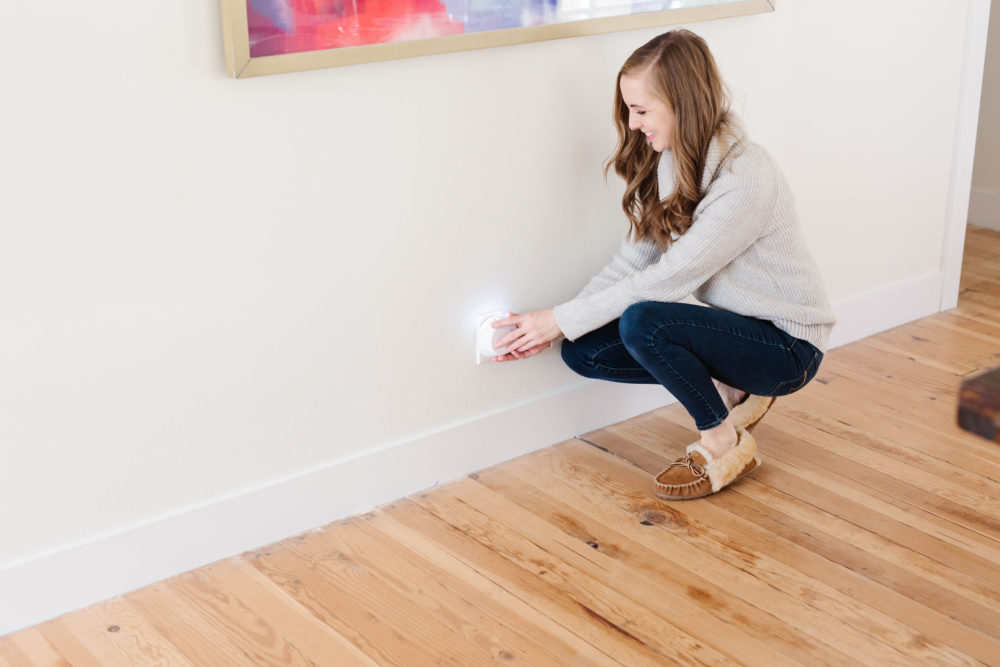 Photos by Heather Mildenstein