Is there anything better than a product that works just EXACTLY how you want it to?
The only downside is that it makes you hyper-aware of all your belongings that DON'T do their job perfectly, like a pair of jeans that are almost but not quite flattering or shoes you can only wear for a few hours before your feet declare mutiny.
These four items are top of my favorite things list right now. I'm basically obsessed with all of them and it would be wrong not to share.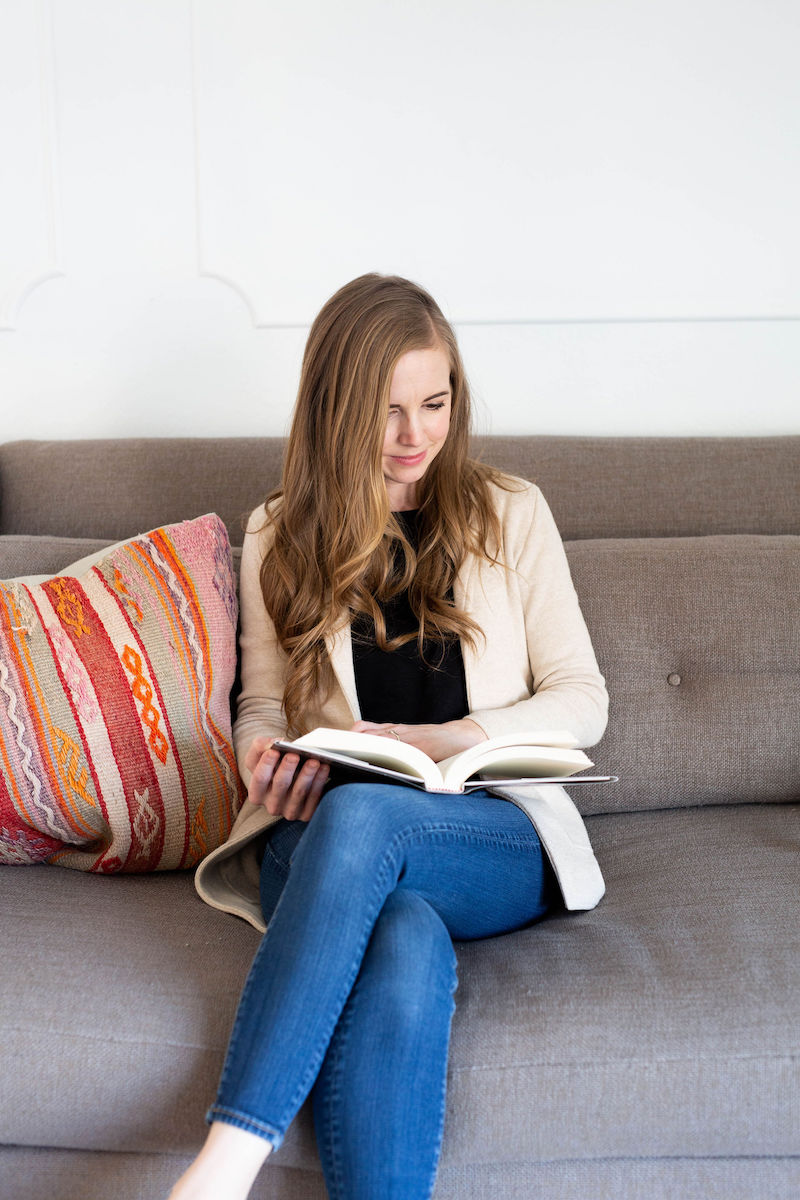 My favorite things right now
J. Crew Cardigan Blazer
I talked about this on InstaStories last month and my obsession with it hasn't waned AT all. I'm tempted to wear it every single day. Ralphie from Simply on Purpose mentioned it earlier in the fall and then the thredUP gods were with me and I stumbled on one in my size a few weeks later.
I have to admit, I was somewhat dubious but since was more than $100 less than the new price, I figured it was worth a shot and that was the best gamble I've ever made. I like it less loose-fitting than the models are wearing, so mine is an XXS even though generally I wear an XS.
The reviews are crazy good on it, and frankly, its worth full price to me. (But if full-price isn't your thing, there is a very similar J.Crew Factory version that's less than half the price).
Pajama Set
This was Merrick's Christmas gift to me and, I know this will come as a surprise, but she has excellent taste. I LOVE these pajamas. The reviews say they run a little large and Merrick ordered me an XXS which I still was worried might be too big, but they shrunk just enough in the wash to be the perfect size.
They have a couple of flannel options (which is what I have), but they also have them in modal if you want something a little cooler (and those ones comes in a BUNCH of colors – definitely buying myself a pair in the spring).
I wear them together or I break them up and wear the top with black leggings or the bottoms with a long-sleeve tee-shirt. Because I'm a rule breaker like that.
Tubby Todd All-Over Ointment
I'm a long-time fan of Tubby Todd products (their bubble bath is my favorite thing to use with my girls), and I've used the all-over ointment for Ella's supppppper dry hands for a long time. When winter started coming on, my face was getting so dry and I couldn't wear almost any makeup because of it.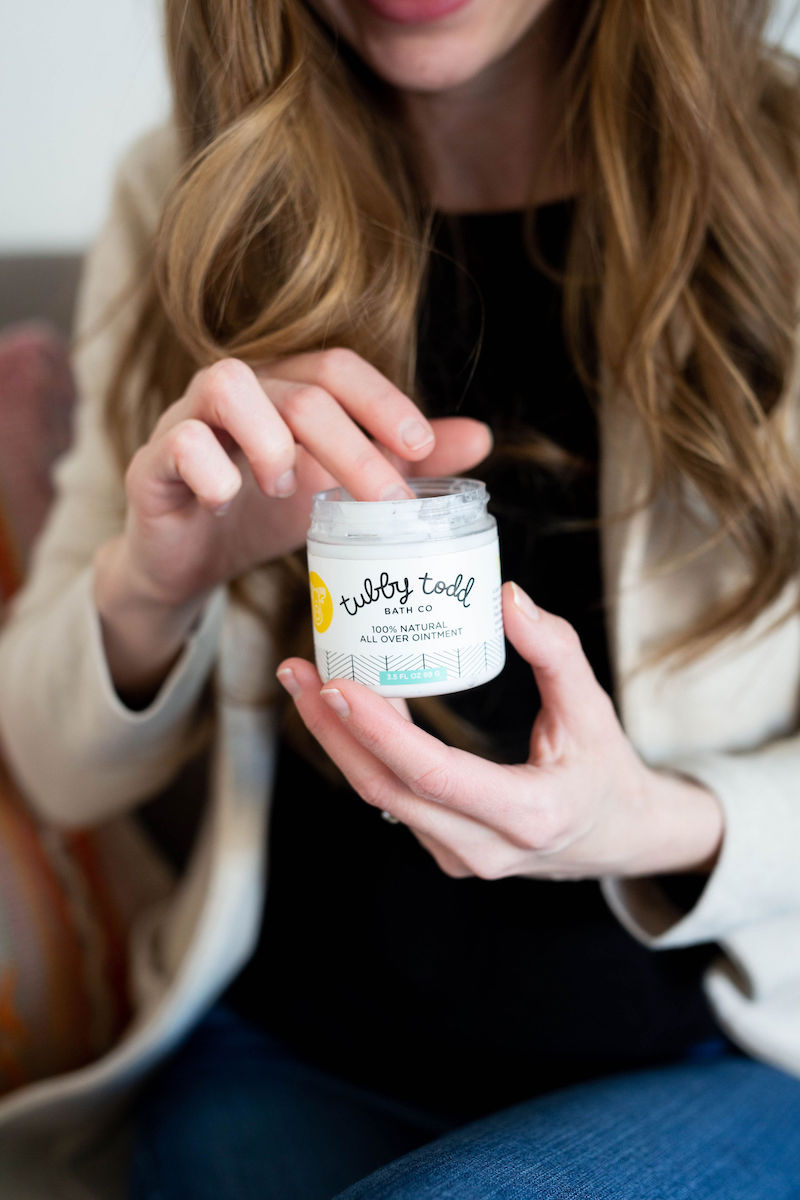 One night, I saw the all-over ointment in my medicine cabinet as I was getting ready for bed and I took a chance on it. It is the BEST thing. My skin looks so smooth, it never feels tight from dryness, and it hasn't given me any issues at all.
Probably the best 9:45 p.m. decision of my life (since usually my 9:45 p.m. decisions include ice cream).
Flip-Lid Food Containers
I hate storing my food in random bags (it doesn't mean I don't ever do it – just that I hate it), and so one of my first priorities when we moved into our house was to get a few containers for my brown sugar, powdered sugar, rice, etc.
I also didn't want to spend a fortune (it seemed like most of the ones I saw were close to or over $20 each) and these Better Homes & Gardens ones at Walmart were just what I was looking for.
I love how easy they are to open and close, how many of them I can fit on one shelf and how clean and sleek they look. Basically, I feel thrilled every time I open my cupboard and see them. Don't mind me buying every single one that my store has on the shelf.
Any favorite things of your own right now? I'd love to hear!
P.S. If you liked this post about my favorite things, you might also like these past favorites!