Over the summer, the price on the 2019 Kids Kindle dropped to about $50.
We've had Kids Kindles for several years (my three older girls each have one and so does Bart) and I suspected that the price meant that they were rolling out a new version. And indeed they did!
The 2022 Kids Kindle and the 2022 Basic Kindle just released this fall and I eagerly ordered one to test it out and see how it stood up to the 2019 version.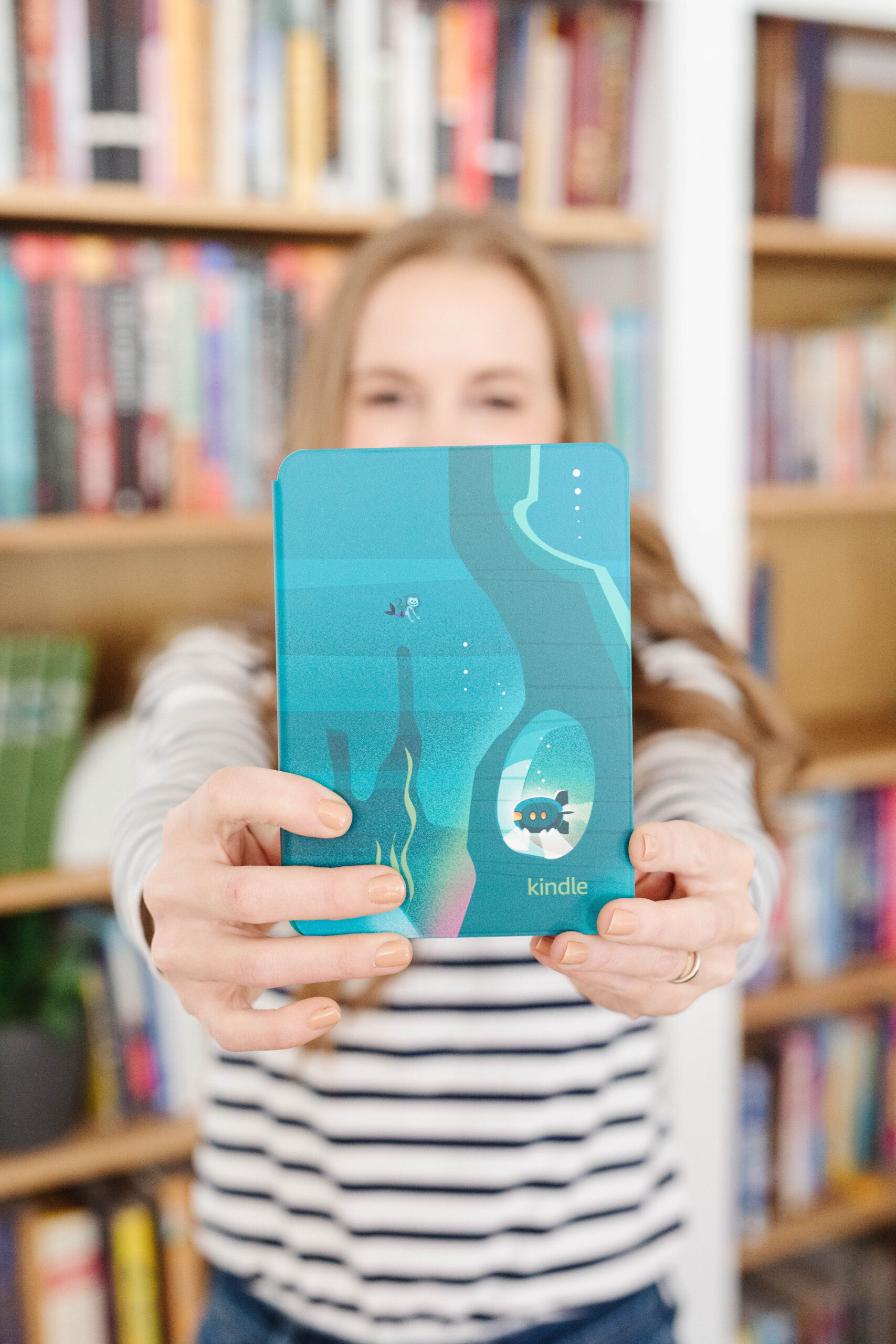 Here are two important things you need to know about the new Kids Kindle:
Like the previous generation of Kids Kindle, the new Kids Kindle and the Basic Kindle are identical hardware. The only difference is that with the Kids Kindle you get no ads, a case included and a two year no-questions-asked warranty. For $20 more, I'd get the Kids Kindle instead of the Basic Kindle and skip having to buy a case or pay to turn off the ads (and yes, you can log in as an adult instead of a child and it's literally identical to an adult Kindle – there are no restrictions on what you can read or anything like that).
The old Kids Kindle (the 2019 release) is no longer available on Amazon. I suspected this would happen when they were selling it for $50 this summer during Prime Day. So the comparisons between the new Kids Kindle and the original Kids Kindle are mostly only applicable if you already own the Kids Kindle, because you don't really have the option to buy an old Kids Kindle.
The main differences between the old Kids Kindle and the new Kids Kindle (which also apply to the old basic Kindle and the new basic Kindle because . . . exact same product) are:
Slightly different size. The new Kindle is a tiny bit smaller (like 0.4″ smaller) and a bit thinner. I personally think they always change the size just slightly to force you to buy a new case, but that's total conjecture.

Higher display resolution. The old Kids Kindle has 167 ppi while the new Kindle has 300 ppi high-resolution display. It's sharper, yes, but to my eyes, not NOTICEABLY so. Only when they were side by side could I tell any difference at all.

Improved battery life. The old Kindle had a battery that (at its peak) ran for up to 4 weeks. The new Kids Kindle has a battery life of up to 6 weeks.

More storage. The original Kids Kindle had 8 GB and the new one has 16 GB. For me, I've never come even remotely close to filling the 8 GB, so the increased size doesn't matter to me, but if you listen to a lot of audiobook on your Kindle (I never do – I always listen to audiobooks on my phone), this might be a big selling point.

The new Kids Kindle has Dark Mode. Dark Mode is one of those things that is a deal breaker for a lot of people and when the old basic Kindle didn't have it, they were going to upgrade to the Paperwhite in order to get it. If you're unfamiliar with Dark Mode, it changes the screen to black and the text to white instead of the standard dark text on a light screen.
New cover options. The new Kids Kindle has three new cover options – the previous version had four options and none of them repeated in the three that are available with the new Kids Kindle.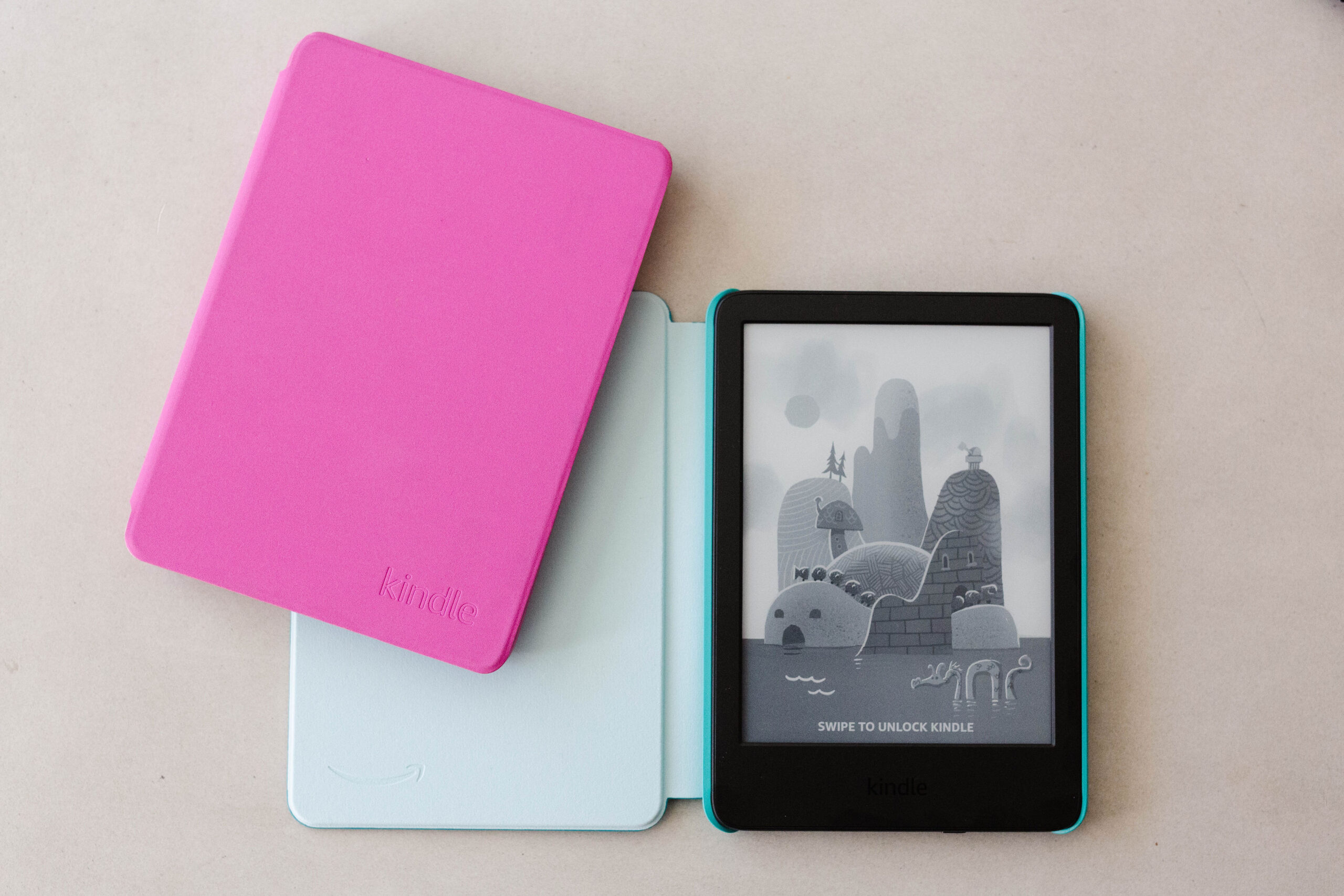 Other than that, it's still mostly the same as the old Kids Kindle – it's still a black and white screen (no color), the menus are all the same, navigation works as it did before and you can listen to audiobooks on it, but only Audible audiobooks and only with bluetooth headphones or speaker.
The #1 question about the new Kids Kindle was "Is it worth it to upgrade?" This one actually surprised me because it literally would never have occurred to me to upgrade a Kindle reader that was working just fine (this is why I always open a question box for this sort of thing because it's hard to anticipate questions when you only know the things you personally wonder about).
In a word, no. If you have a recent Kindle and it's working fine, I don't think the new one is different enough to justify spending $100+ for it. If you don't have a Kindle reader and are ready to make the leap or if your Kindle is super old and struggling, then absolutely go for it.
Any other questions about the Kids Kindle? I'm happy to help – I could geek out about this all day long!
if you liked this post about the kids kindle, you might also like these other posts: