This post is part of a social shopper marketing insight campaign with Pollinate Media Group™ and Jelly Beans but all my opinions are my own. #pmedia #JellysAreBack http://cmp.ly/3/8vNxcO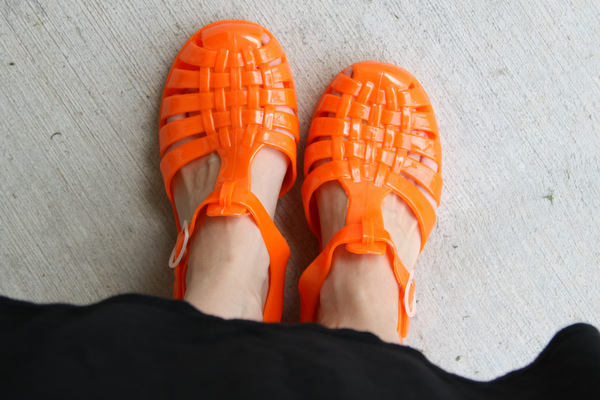 A little over a year ago, I started running more than I ever had in
my life (including this moment of my life where I'm running
approximately once a month and even then, I run for about 1 block and
then go back to walking).
I bought some new running shoes. They were hot pink and gray, and they were awesome.
Except
for actual running. Without going into gory details, I'll tell you that
I lost first one and then the other of my big toenails (be grateful if
you don't follow me on Twitter. There were more gory details about it).
I
spent a good eight months waiting for my feet to look someone what
normal again. Finally, FINALLY, in March or so, I had ten regular-length,
correctly-colored toenails.
And then, THAT WEEK, I went
to my friend Allisa's house, and she was babysitting another little
girl. Who had brought along a full-size iPad housed in the largest,
heaviest leather protective case I had ever encountered.
(You know where this is going, don't you? Of course you do. You're very bright).
She
and Ella took turns playing with it on the couch next to me and then
they both got grabby. There was some pulling and tugging and then the
iPad dropped, right on its edge (meaning all the weight concentrated on a
1/4 inch edge), directly onto my toe.
For a full ten
minutes, I could not even talk. It was, no kidding and no exaggeration,
more painful than giving birth to Ani. No one offered to call an
anesthesiologist, though. If I'd been at my own house, I would have just
laid on the floor and cried.
For two days, I
wondered if it was possibly broken – I could barely walk on it (be even
more glad you don't follow me on Twitter. I talked about it for days).
Eventually the pain went away, but my toenail was so bruised that I knew
what was coming.
And yes, indeed, last week, my toenail finally came off completely. (No one has sent sympathy cards).
It's
bad enough to walk around your house and see your disfigured toes. It's
worse to know that sandals are basically off limits for the rest of the
summer, unless you wish to blind innocent passerbys.
There are a lot of reasons to love Jelly Beans.
Free shipping (my favorite thing of all time). A little bag of jelly
beans that comes in the package. The way they smell exactly like the
pair I had when I was 5. All the fun colors they come in.
But probably my favorite thing about them is that they are the only pair of sandals I own that don't show off the fact I only have nine toenails.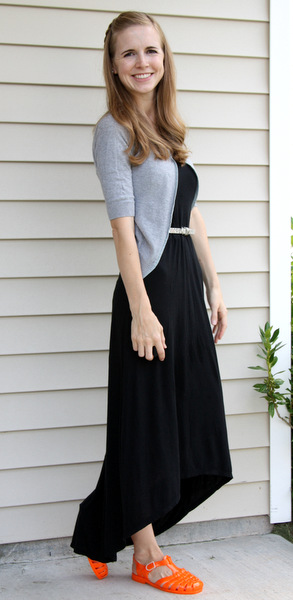 Dress: Forever 21 // Sweater: Downeast Basics (hand-me-down from
Ralphie
)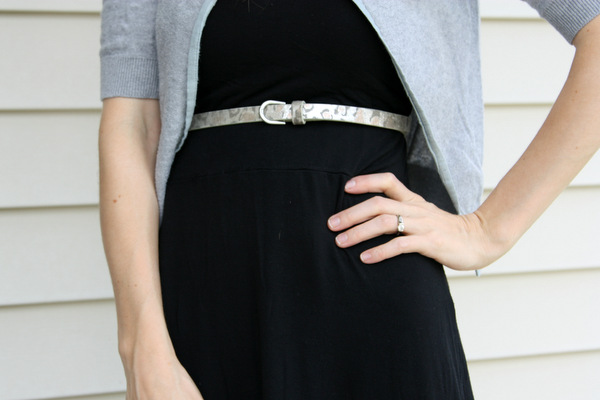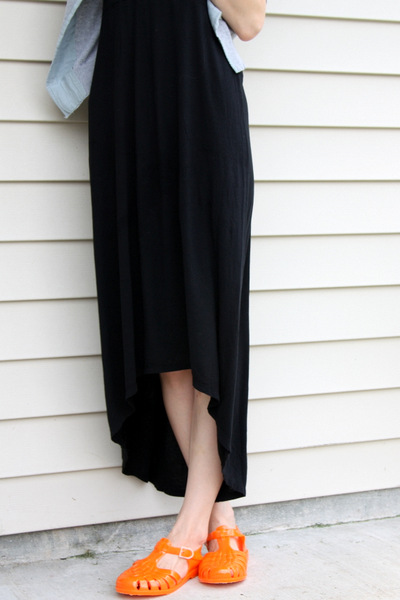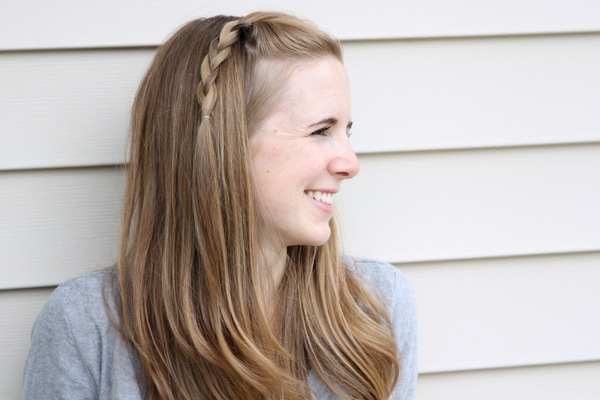 And, this has nothing to do with toenails (I know, thank goodness!), but Ella, for the first time, let me do her hair in french braids. And it was only the cutest thing I've ever seen in my life.
(Also, I've lost some of my skill over the past fifteen years. Time to start practicing again).