. . . to make Bart happy.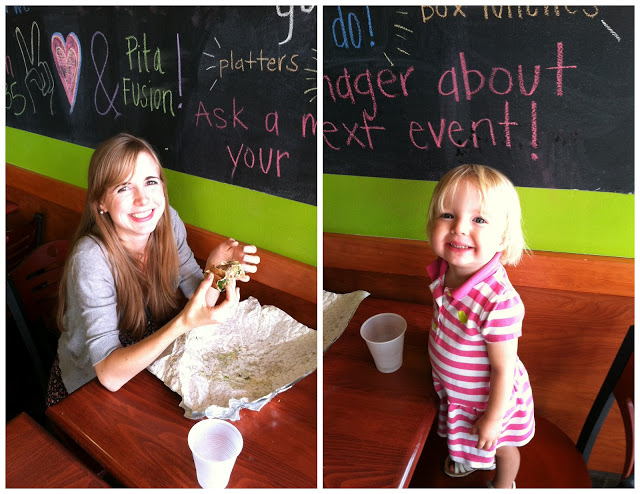 Just lunch at Pita Fusion with two very smile-y ladies.
(and it makes me happy that they are running a huge month-long dinner deal which means. . . dinner at Pita Fusion tonight (and maybe Saturday night too)).
Tell me something that's making YOU happy today (how can you not be happy on a Friday?).