. . . to make me happy.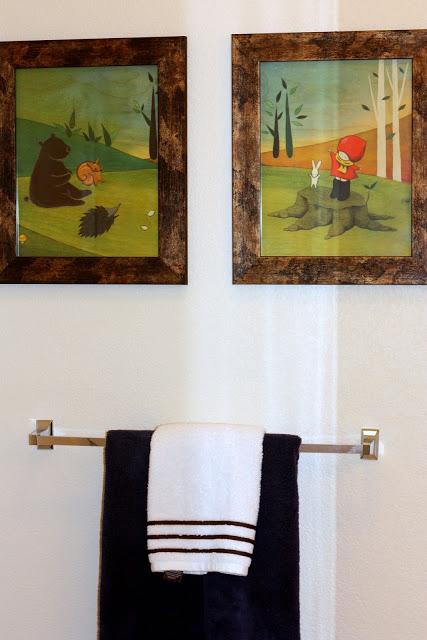 Just some new prints in Ella's bathroom (and a husband who when I said "do you think they're too far apart?" said "Let me just hang them a couple of inches closer together").
This is from a poster I picked up at ALA from the Little, Brown booth to promote the picture book Red Knit Cap Girl (coming out this summer). I cut it in half and picked up these metallic/wood frames at Michael's, because I'm very fancy.
I've now spent way too long looking at her Etsy shop because her prints are all so ridiculously darling.