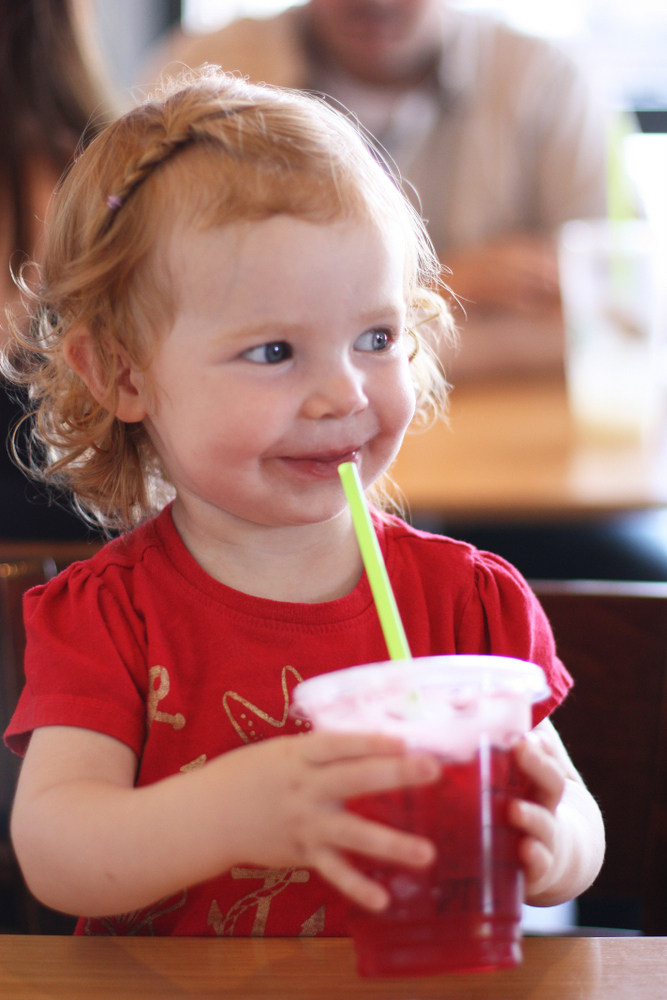 Disclosure: This post was sponsored by Starbucks through their partnership with POPSUGAR. While I was compensated by POPSUGAR to write a post about Starbucks, all opinions are my own
Sadly, now that we're in Phoenix, our pool access has turned into a small above-ground hot tub (Ella calls it "the canoozi") which is about 100 degrees even without being turned on, so it's pretty toasty out there.
I've started pulling out all my old Texas tricks for keeping from going stir crazy with the girls when it's super hot outside.
Here are some of my best:
The Library. You know this is first on the list. We happily live really close to the library and it's a pretty good one, so we've been at least once or twice a week since we got here (ALSO! This library has a 100 item limit which pretty much made my life and made Bart tremble in fear). Most libraries have a lot of fun summer programs too, and we've gone to storytime and crafts and sometimes just to do puzzles and play on the touch-screen computers.
A trip to IKEA. In Texas, we lived about 5 miles from IKEA, and I took Ella every single week for free lunch and then to play in the kids displays (while I read a book). Now we're also pretty close to IKEA, so every Tuesday we head over for some free kids meals and Ella is finally tall enough to go to Smaland and thinks it's the best thing on earth (she also thinks it's called Legoland), so I drop her off for a little while there, and Ani and I have a little rare one-on-one time.
A Little Outing for Snacks. My girls are food-lovers through and through (it's like they are my children or something. . . ). When it's hot, I'm just so happy to sit down somewhere air-conditioned and let my children eat. Last week, after a delightful double meltdown at Barnes & Noble, we stopped in at Starbucks to try out the new Starbucks Teavana® Shaken Iced Teas. There are a bunch of flavors like Teavana® Shaken Iced Blackberry Mojito Tea Lemonade™, Teavana® Shaken Iced Peach Green Tea Lemonade™, Teavana® Shaken Iced Black Tea Lemonade™, but we went with the non-caffeinated Passion Tango Lemonade. I don't ever need caffeinated children, but I especially don't need them 30 minutes before naptime. And obviously, we had to get a cookie and a chocolate croissant (which I shared with Ani until she started digging out the chocolate with her finger and then she was banned).
Summer Movies. Most movie theaters have some sort of inexpensive kids summer movie program. Last week, on Ella's birthday we saw Horton Hears a Who for the kingly sum of $4 for the three of us. And then because we hadn't had time to stop and get a treat beforehand, I let Ella pick out one candy at the counter without looking closely at the price and then died a little when a single box of Junior Mints cost me $4.25. Never again. It was Ani's first time in a movie theater and she did a remarkably good job.
Community Pools. Chandler has some amazing (and CHEAP!) community pools. A few weeks ago, we all went on a Saturday morning. Ani was free, Ella was $1, and Bart and I were each about $2. It had a pool, a huge water playscape, and a lazy river, and we all loved it. Especially the lazy river. I'm trying to figure out if I can swing both girls on the lazy river by myself some afternoon. I'm dubious.
The Pet Store. I swear, you'd think we were at Disneyland. My girls go CRAZY when we go in there and we could just do laps around the store all afternoon. If it's one of the ones with a boarding area for dogs, my girls are especially thrilled and will stand in front of the window watching the dogs run around for at least 20 minutes. You'll know if you're in the same pet store as us by the piercing shrieks of excitement every ten seconds.
A Bookstore. I love a bookstore for different reasons than I love a library. The books are displayed differently and there are plenty of new, popular titles (whereas they're generally checked out from the library). And there are often toys, a train table, and sometimes even a cafe attached. Plus, lots of them have special events or storytimes just like a library. When my mom was here, we visited Changing Hands, which is an amazing local bookstore in Arizona.
Bowling. It's air-conditioned, and with bumpers, a super-light ball, and one of those little ramps, even a baby can do it. My girls love going (we first went this spring and Bart and I were both amazed by how much they enjoyed it) and it's just not very expensive (usually a few bucks a game and the places we've gone don't have shoes small enough for my girls, so I don't even have to rent shoes). Plus, the AMF bowling centers have a free bowling program for kids all summer, so that makes it extra super cheap (or. . . free).
Target. When all else fails, the toy aisle at Target can buy me a good 45 minutes of happy children. I'll admit to bringing my Kindle and reading while my girls test out every toy on the shelf. And if I need to pick up some urgent supplies like nail polish remover and wrapping paper, well, I can do that too.
I also put together a
pinboard
with a bunch of drinks and other summer treats to keep cool with, if you want to check it out: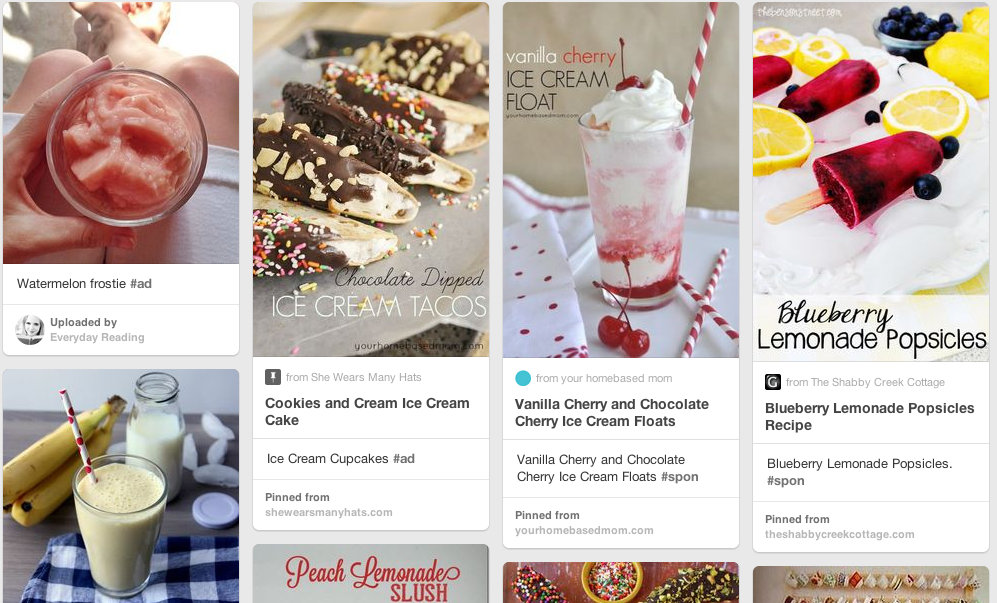 And, of course, if YOU have great ideas of things to do when it's approximately 183 degrees, you should probably share them with me.