It's no secret that I love maps.
This black, white, and gold map was just the latest addition.
We've also had a giant map of the London Tube on our wall for most of our marriage (purchased for the enormous sum of $4 from Amazon, although it's now gone up to $6 with free shipping, so most of you are probably priced out).
But probably my favorites are these state maps I put up last fall with the states each of us were born in.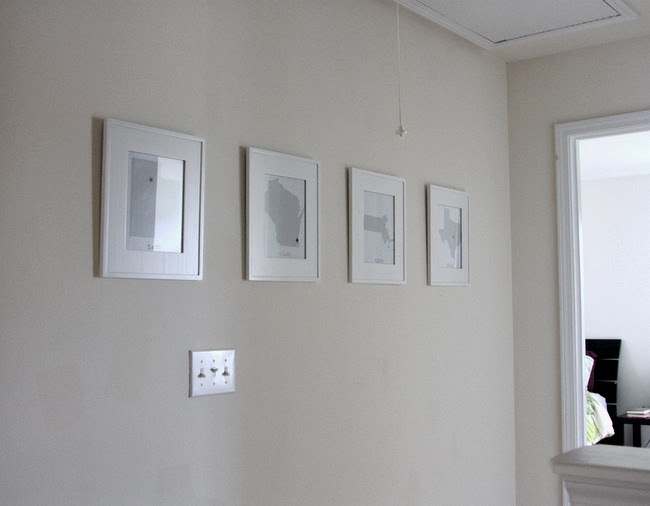 Every time I walked up the stairs (which was approximately 10 million times between September and May), I just felt happy looking at them. They turned out even better than I'd expected, which is not always the case with my DIY projects.
And early next year, we'll add a new state to the lineup.