I am a member of the Collective Bias® Social Fabric® Community. This shop has been compensated as part of a social shopper amplification for Collective Bias and its advertiser. #MySummerLook #CollectiveBias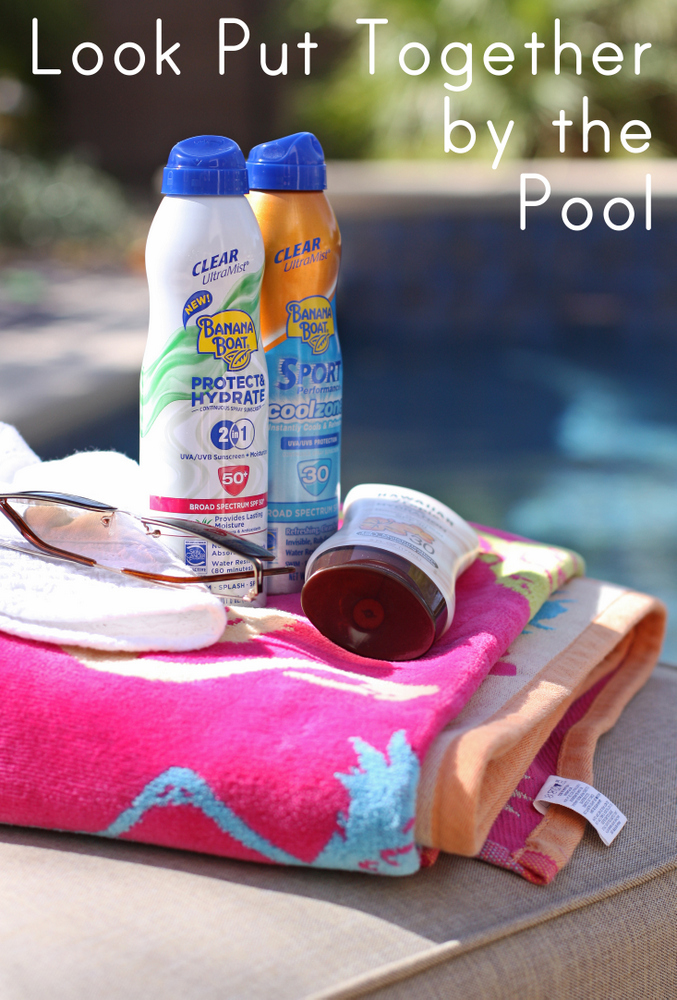 To no one's surprise, we are spending a lot of the summer in the pool. I'm a little jealous of my little girls who don't have to shave to have pretty legs. On the other hand, no one makes me wear floaties when I'm in the pool.
(Bart laughs at Las Vegas' wimpy little 110, when Arizona is a good 5 to 10 degrees hotter).
This also means that my regular routine of getting completely ready in the morning, including my hair and makeup, doesn't really cut it because who wants to do all that if you're going to be hopping in the pool an hour later?
In an effort to disguise the fact that I'm only semi doing the hair and makeup thing this summer, I've learned a few tricks to keep from looking like I haven't showered in a week:
Sunscreen. I'm not one of those people who messes around with sunscreen. I was pretty fanatical about sunscreen pre-children, and now that I have two very fair little girls, I'm even more serious about it. When we were running errands at Target a few weeks ago, I picked up Banana Boat Coolzone Clear Spray Sunscreen and their Protect & Hydrate Sunscreen Lotion (I'll admit a strong bias toward to spray sunscreens because it is so quick to apply. Ani is so taken with the spray that she is always coming up and holding out her arms so I'll spray them again and again). Burned skin is a bad look on everyone.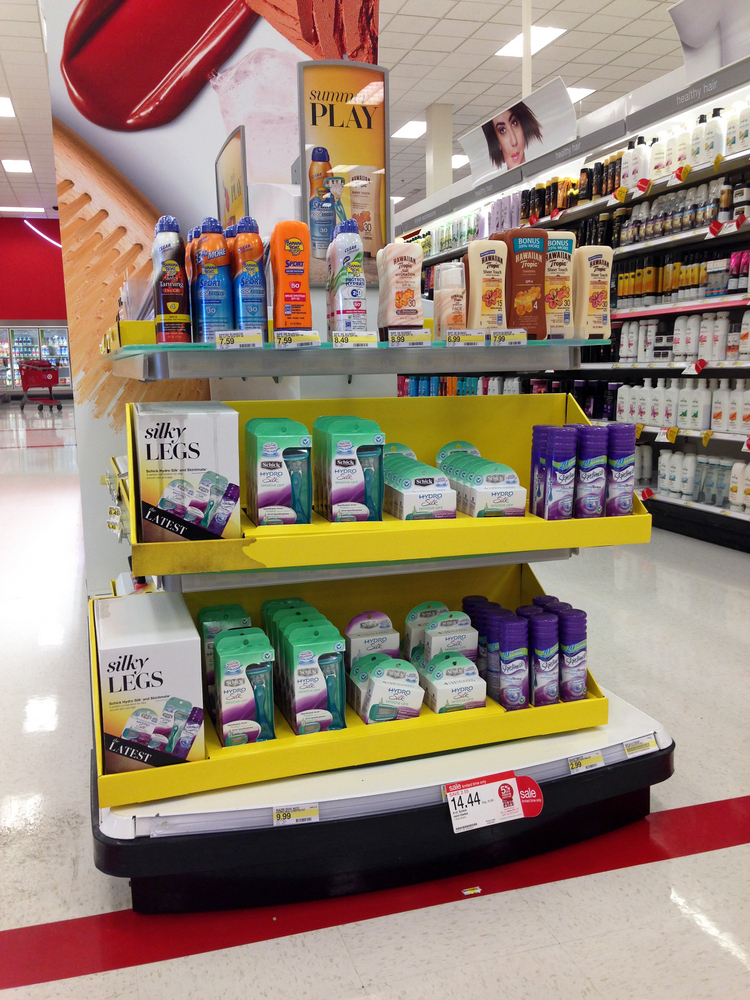 Hats.
I'm so so happy that hats are in right now because they have the double bonus of making you look like you're more put together than you really are and they cover up your hair that hasn't been washed (or frankly even brushed) in . . .well, let's not talk about how long. P.S. If you're head is on the smaller side, I've discovered that
Old Navy's hats
in the
girls section
are perfect in the large size.
Shaving My Legs. I
n the winter, I basically never shave my legs. But when I'm wearing a swimsuit half the time, and shorts and skirts the other half of the time, this is a very poor option. I need
smooth legs
. When we spent a few nights at Bart's dad's house a few weeks ago, his sister had left some
Skintimate shave gel
in the shower and I was totally converted. I've tried about forty million different razors over the last 18 years, but the
Schick Hydro
is definitely a winner. I usually finish off with 
Hawaiian Tropic Silk Hydration Lotion Sunscreen
so I don't have to worry about being burned during the day, and it also keeps my legs from looking so dry (seriously, this desert air is killer on my skin).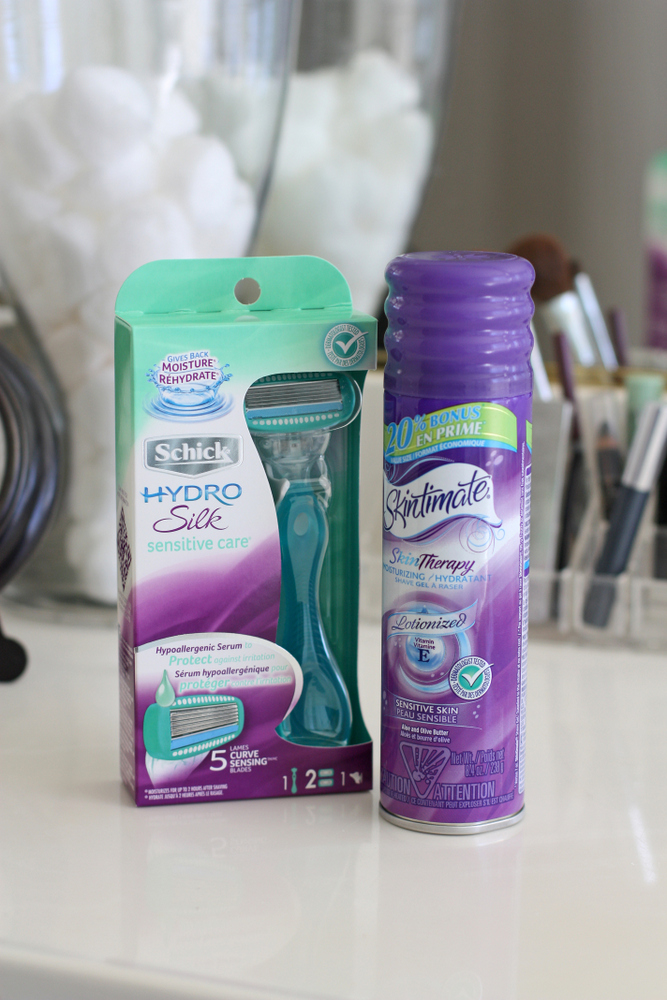 Painted Nails. I've been inspired by Merrick, who always has her nails painted, and it's pretty much my favorite thing now. When you're not wearing a lot of jewelry or makeup, it's a great way to still look finished off. I tried this Sally Hansen Hard as Nails polish in Lovely Lilac last week  (while I was waiting for my girls at swimming lessons), and it's fantastic. I'm planning on picking up a bottle in white next.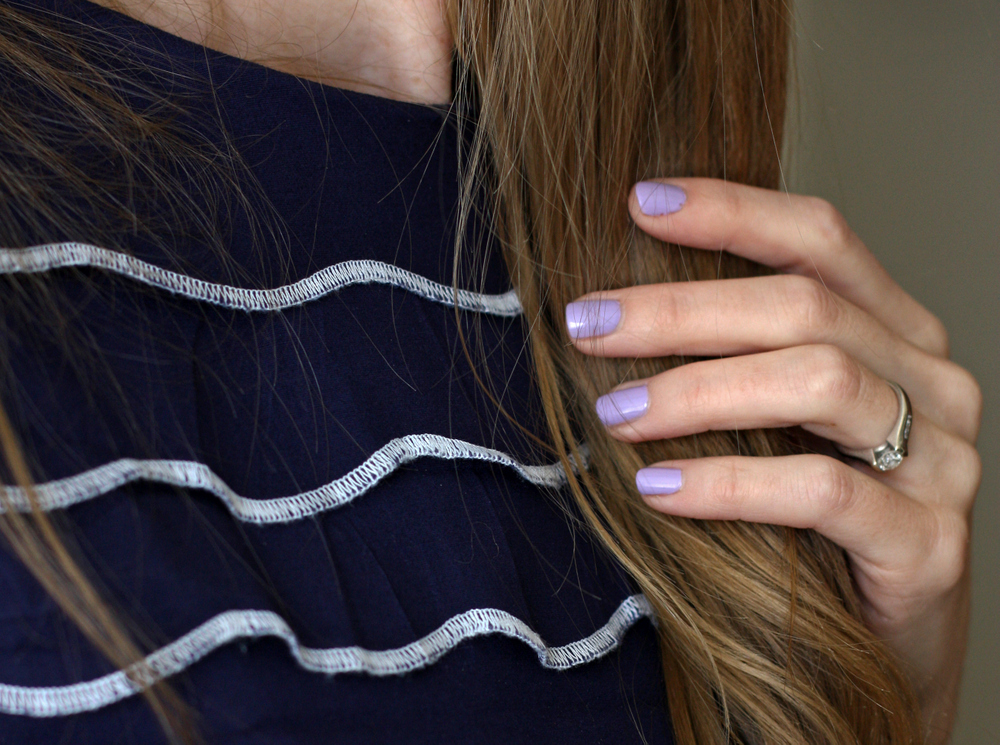 Braids. I ordered a copy of The New Braiding Handbook last week because my normal hair-down look doesn't work as well when I'm in and out of the pool all the time. I am a lousy braider, but I'm slowly getting a little better (and taking Abby's advice to practice while watching movies).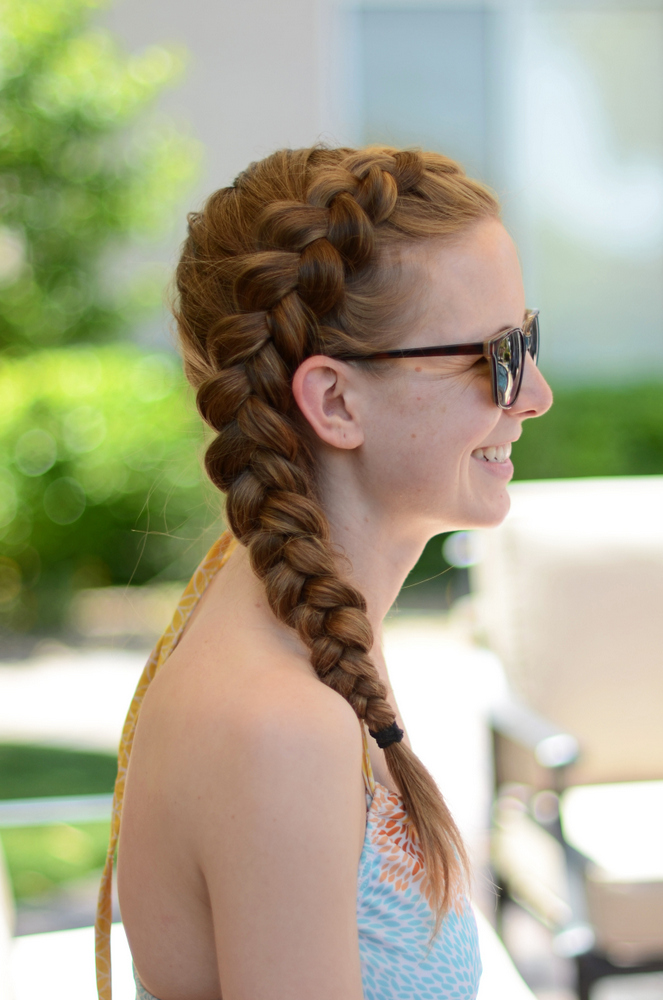 P.S. There's an Instagram contest going on through June 25th with $2,250 in Target gift cards to help you get your summer ready look. Look for the #MySummerLook hashtag on Instagram and follow the conversation.
To enter between June 26th – July 10th):
SNAP – take a picture of you getting summer ready
TAG – use #MySummerLook (and on Twitter @SummerReadyLook)
POST – post to Instagram or Twitter