If you're looking for how to cancel an Audible membership, you're in the right place!
Whether you signed up for a free trial and don't want to continue once the free trial is over or you're just looking to cut down on costs, here's how to quickly and easily cancel your Audible subscription.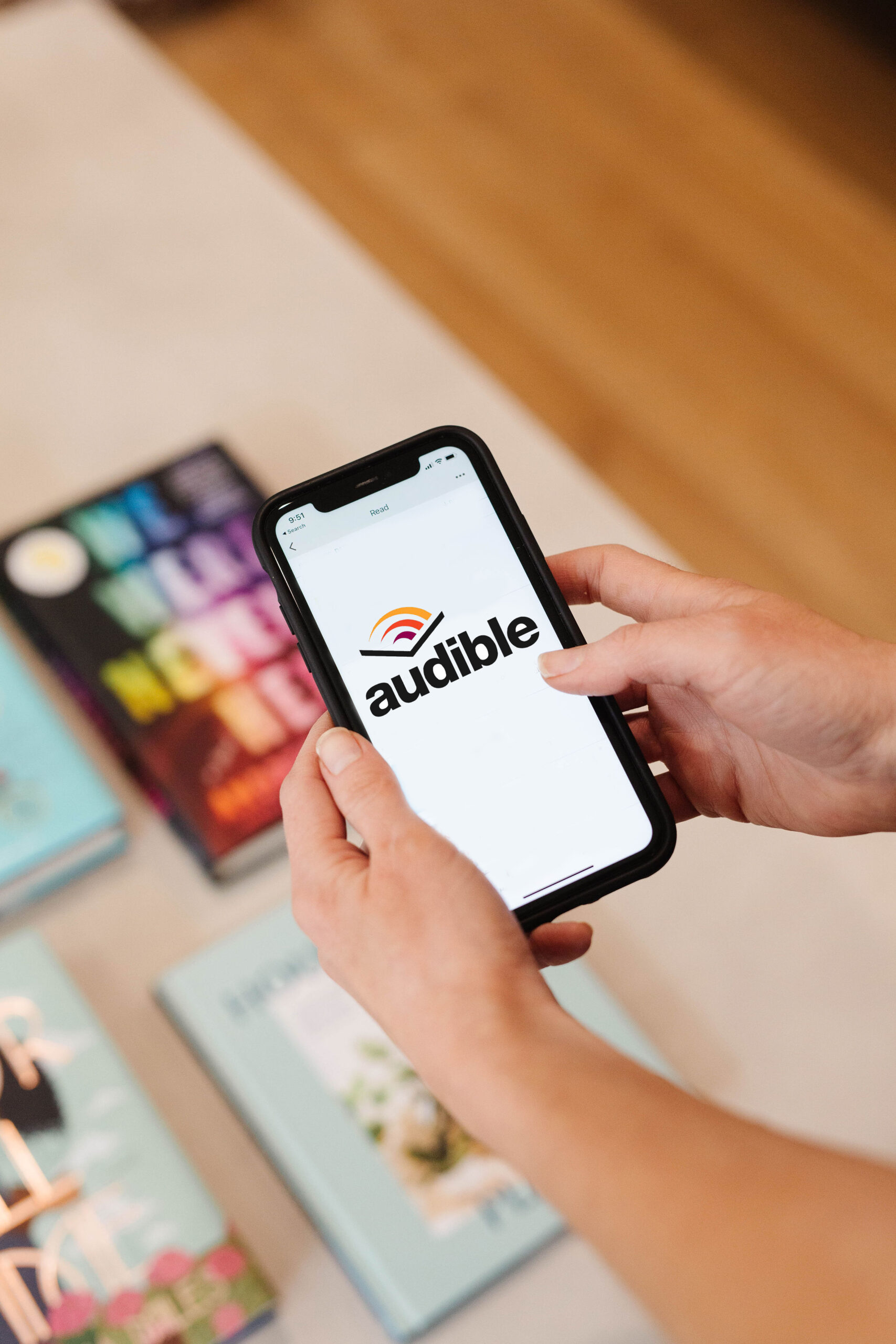 But first, a few things to know about canceling Audible:
Make sure you spend any unused credits before you cancel. Anything you've bought with Audible credits is yours forever once you've bought it, even after you cancel, but if you cancel with unspent credits, those will disappear and they're wasted. If you need some suggestions for how to spend your credits, here are some of my favorite audiobooks for adults and favorite audiobooks for kids.
You generally cannot cancel your Audible subscription in the app. You'll need to go to the Audible website to do it (which you can do on your phone or computer – you'll just need to be in a browser, rather than the app).
Virtually always, Audible will offer you some sort of deal to keep from canceling. I don't know the inner workings of the Audible algorithm, so I can't tell you what they'll offer you, but it might be a free month, it might be a few months of a discounted rate or it might be a year of Audible for a flat rate that's lower than your monthly rate. It may be worth it to you to stay on with a discount, so know that it's likely that will be offered to you!
Your Audible subscription will continue until the end of your billing cycle. So if you go to cancel on the 4th of the month and your billing date is the 12th, you'll still have 7 days of access until it ends on the 11th (and it'll show you when your last date of use is on your account).
With those things out of the way, here are the step-by-step directions for how to cancel an Audible subscription on a computer (if you'd like to do it on your phone, see below for directions for canceling Audible there).
How to cancel an Audible subscription on a computer
Go to Audible.com
At the top of the page, it'll say "Hi, [your name]" – click that and choose "Account Details."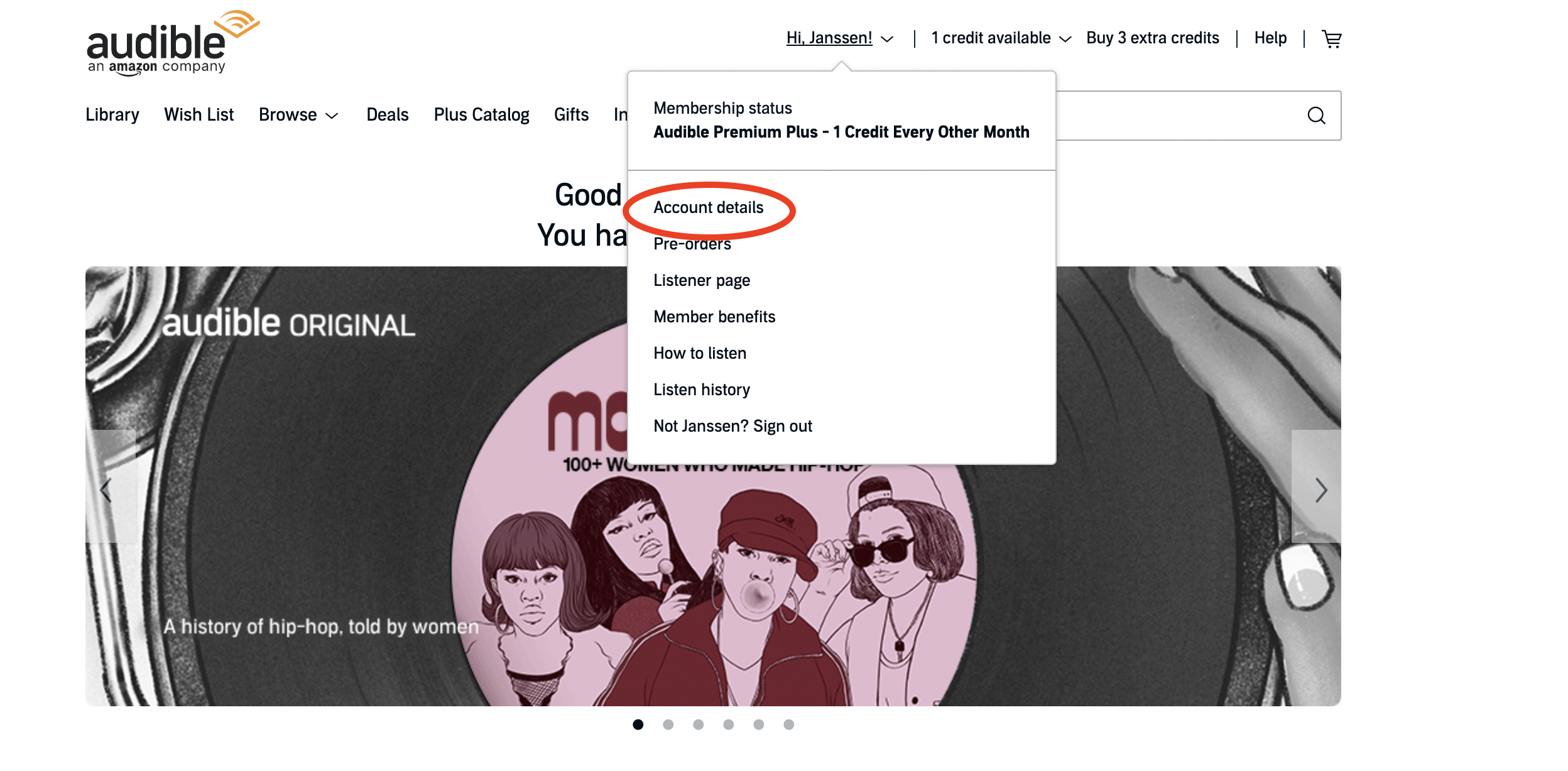 Now choose "Cancel Membership."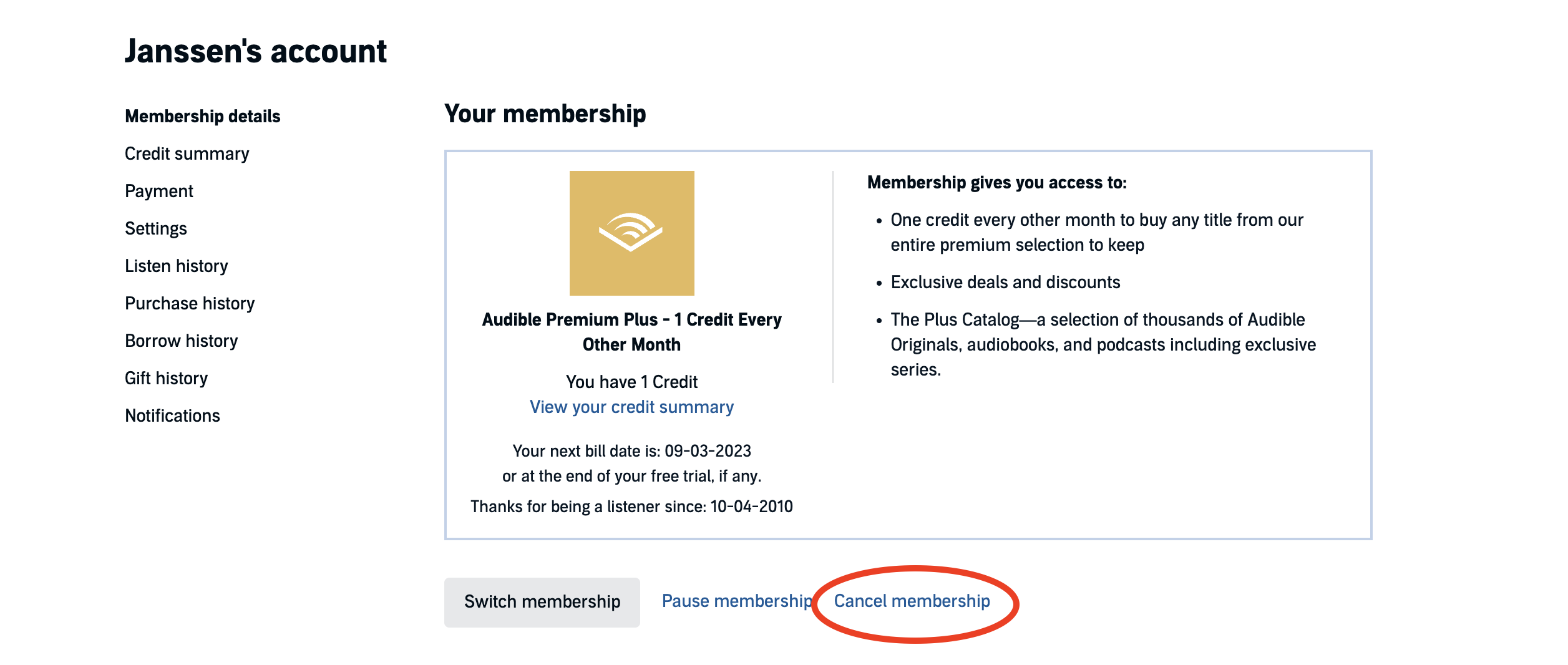 It's going to make you "Continue to cancel" usually for a few screens and this is where it will generally offer you a deal to stay. If you don't want to accept, continue on pressing "cancel" until it's complete. Voila!
If you want to cancel your Audible subscription on your phone:
Open Audible.com in your browser and then click the three horizontal bars on the left top corner. It'll say your name at the top with an arrow pointing right – click that.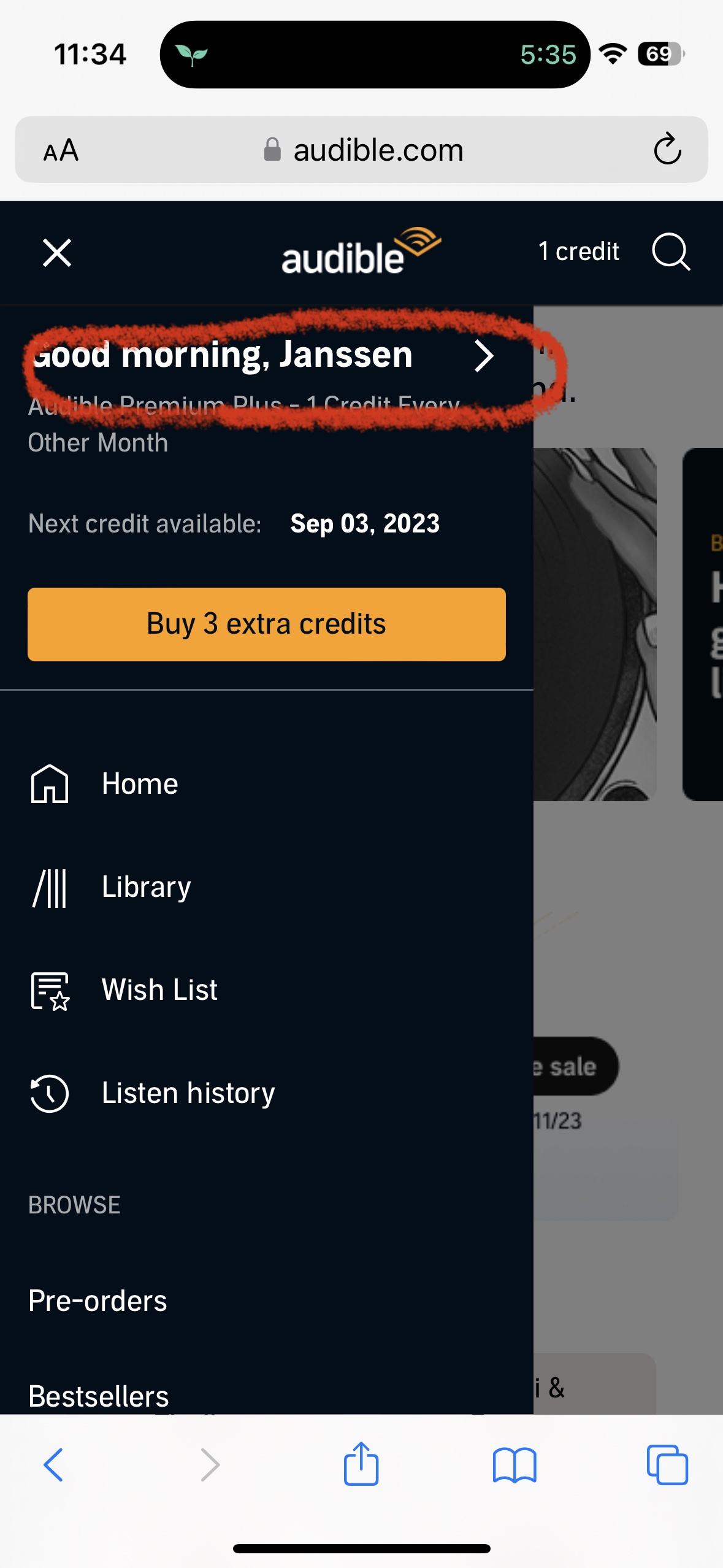 Click "Membership Details" and then scroll down until you see "Cancel Membership."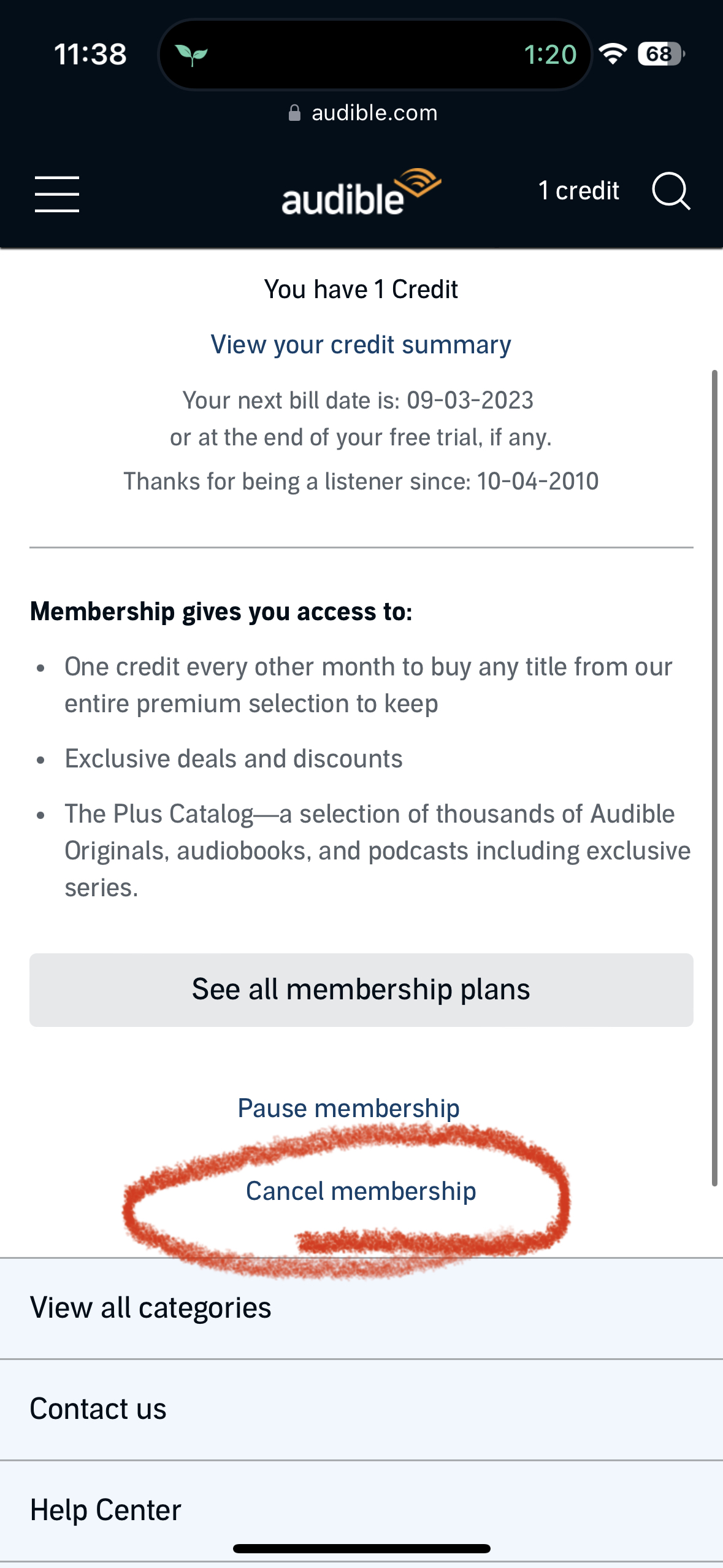 Like above, you'll need to scroll to the bottom of the page and choose "Continue to cancel" and then it'll probably try to get you to stay several times. You can accept their offer or you can continue until it's canceled.
All done!
Any other questions about how to cancel an Audible membership? I'm happy to help troubleshoot – leave your questions in the comments!
if you liked this post about how to cancel an audible subscription, you might also like these other posts: