This summer, I ordered a custom book stamp for Ella for her 13th birthday and it was a HUGE hit (pretty sure I'll be ordering one for each of my other girls for their stockings this holiday season).
I loved it so much, in fact, that I ordered MYSELF one too a few weeks later.
Now, I've gone down the book stamp rabbit hole and have loved discovering how many fun book stamp designs there (and how inexpensive they are – the cost of book stamps ranges from about $10-20).
Whether you want to stamp up your own library or you're looking to give a book stamp as a teacher gift or to your book club members, these are some of my favorite custom book stamps out there: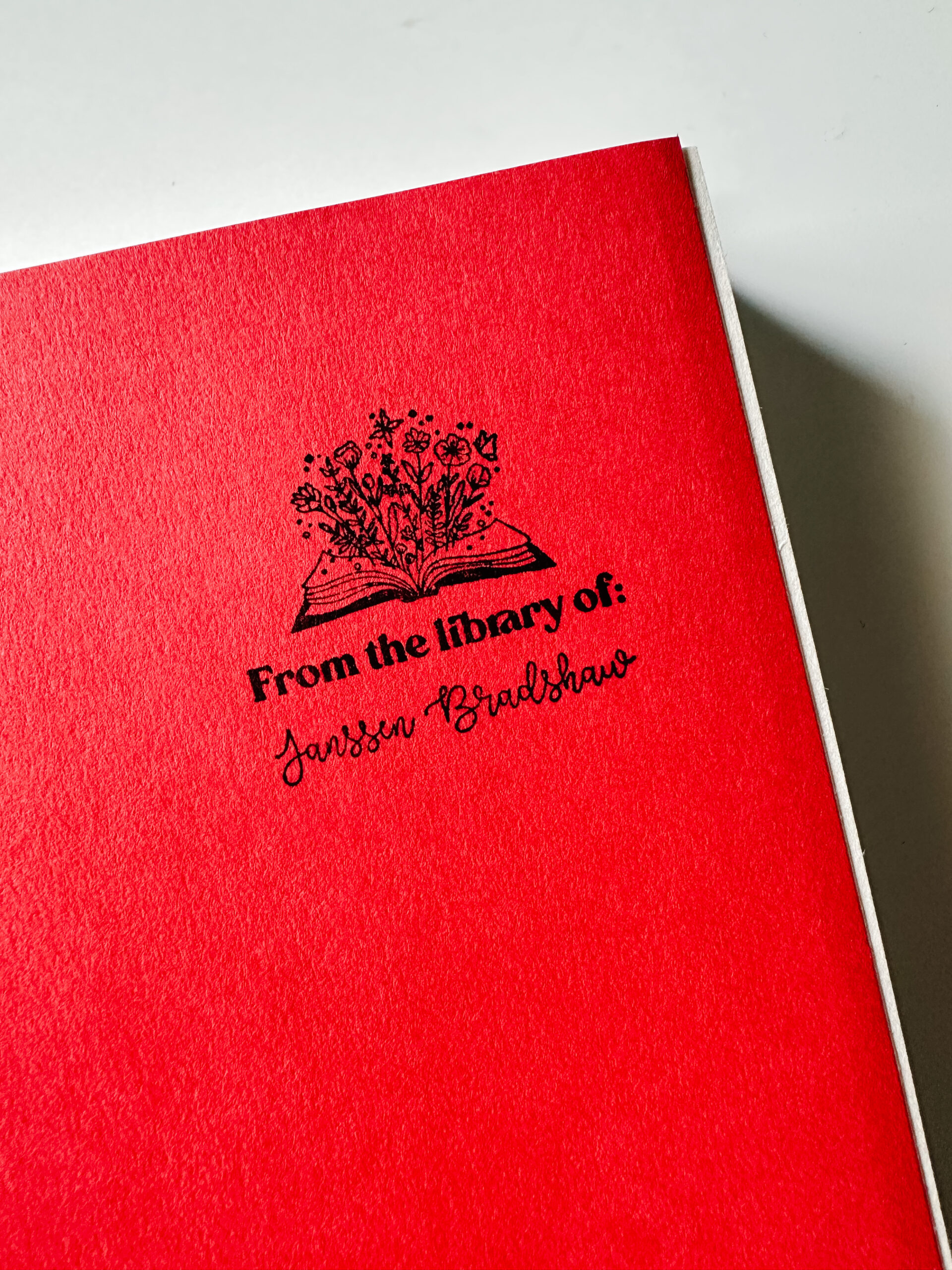 7 Favorite Custom Book Stamps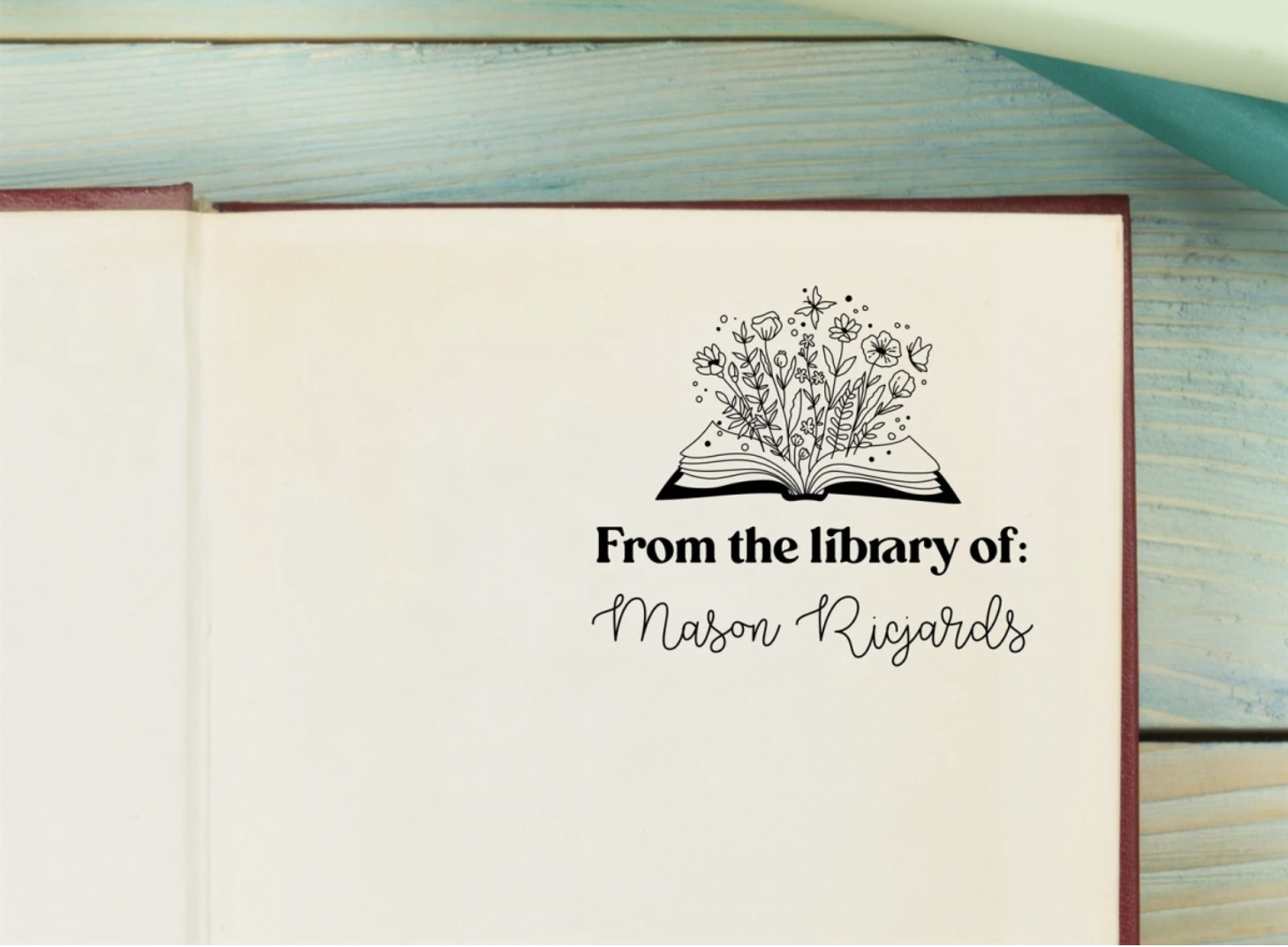 2712 Designs Custom Book Stamp
Ella was DELIGHTED by this book stamp I got her for her 13th birthday, and it's the same one I went back and ordered for myself! It's under $20 and ships free.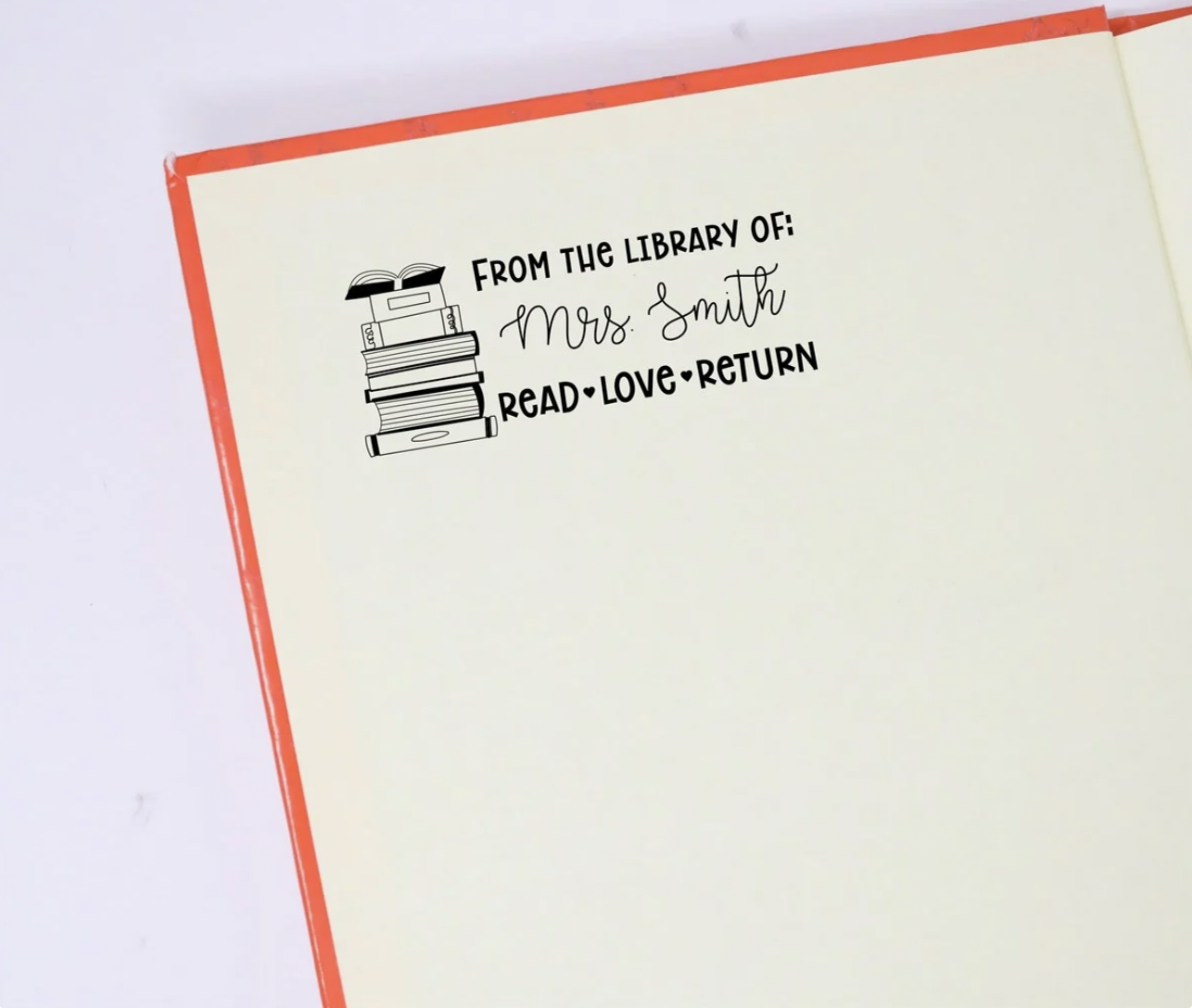 2712 Designs Horizontal Custom Book Stamp 
This is just like the one Ella and I have, but the design is horizontally laid out rather than square. Did I mention it is also self-inking? So, it should stamp through even the largest of libraries before running out. (It's under $20 and ships free.)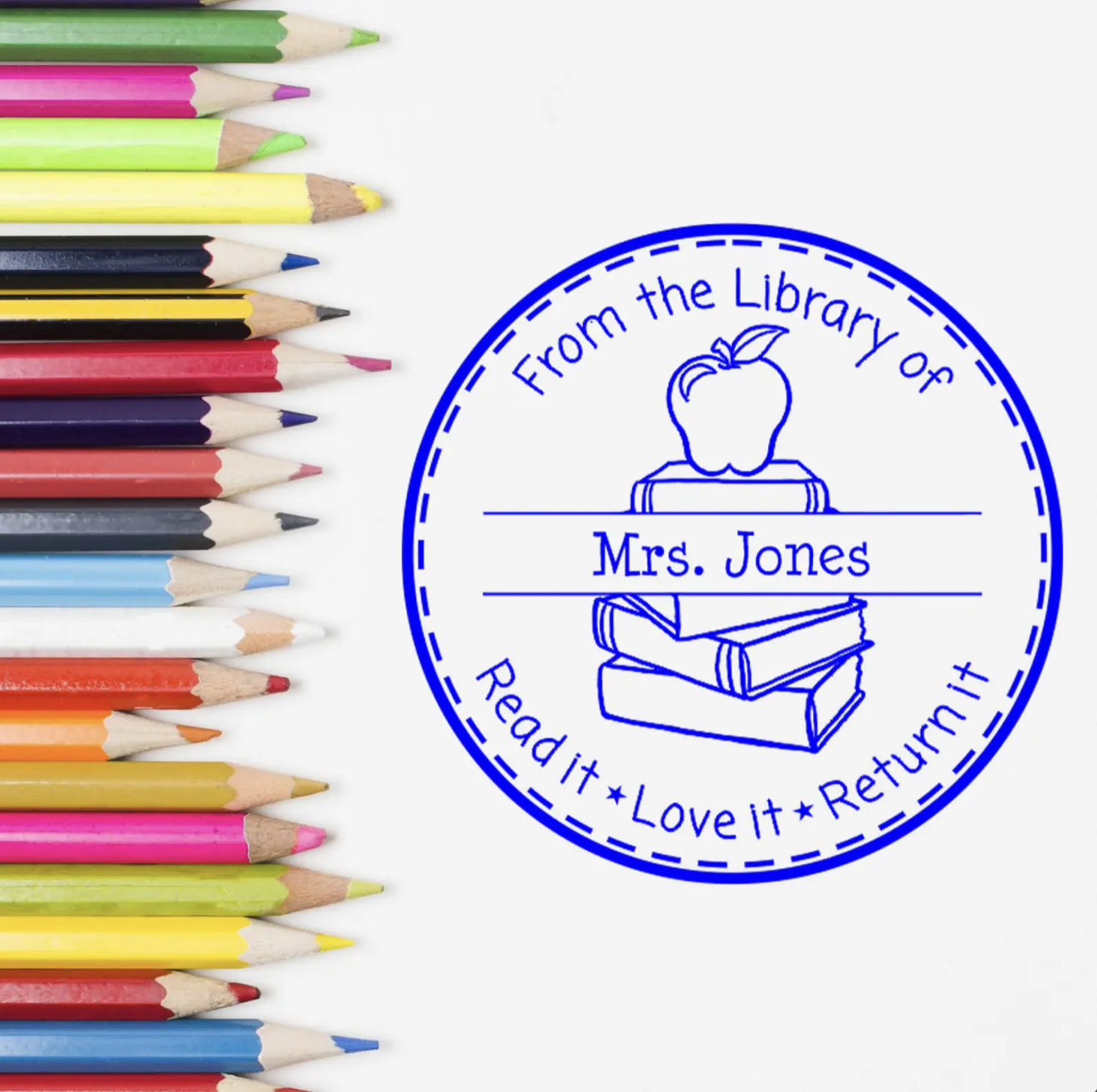 Acorn Sales Co Book Stamp 
When I mentioned book stamps on Instagram, lots of teachers said they are the BEST teacher gifts. This one would be perfect for a teacher, it's under $20, and it ships free. Go ahead and check teacher appreciation or Christmas off your list!

Stamp by Me Custom Book Stamp 
What does Amazon not do? I had no idea they did full custom orders! This floral round stamp is so whimsical, and I love that the company Stamp by Me also contributes to the construction of water wells in Africa for every stamp purchase. It's $16 and ships free, but is not Prime eligible.
904 Custom Book Stamp 
I absolutely love the simplicity of this design. It would lend itself perfectly to a minimalist library. It is $17, self-inking, made in the USA, and sold on Amazon (shipping is free, but not part of Prime).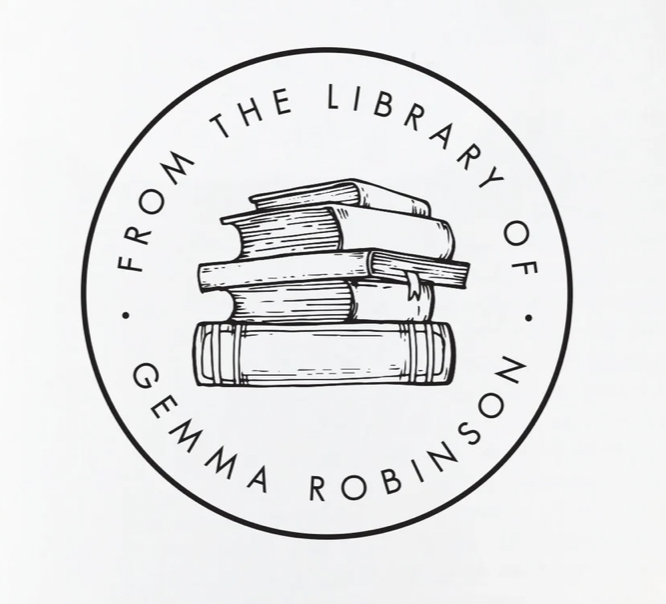 PaperLux Stationary Book Stamp 
Including the added cost of shipping, this one hovers around $25 for a classic wooden handle stamp. And the best part about a wooden handle stamp…is that you can use any color ink!
Stamp by Me Floral Library 
This is another Stamp by Me Amazon option. For a classic wooden handle stamp, it's under $16 and ships free (although it does not qualify for Prime).
You can upgrade to self-inking for an additional $4.00.
if you liked this post about my favorite book stamps, you might like these other posts: