These leopard shoes. I know, more shoes. I can't help my love. They are like wearing slippers to the grocery store.
Welch's Natural Strawberry Spread. I don't have many requirements for jam – I want it to not have HFCS, I don't want it to have food coloring, and I don't want it to cost a million dollars. Also, when it's strawberry jam, I don't want it too chunky. Okay, maybe I have a lot of requirements. But this one meets it. Come to me, English Muffins.
A first Ethiopian restaurant experience (delicious).
Emily Kate's blog. I've read her blog for years, but especially lately I just love her and her blog.  Definitely a favorite Internet friend.
Granola Cookies. Would it be so wrong to eat these for breakfast?
That Ella is convinced the camera remote is her own tiny iPhone and that it must always be used to call Dada "at wurk."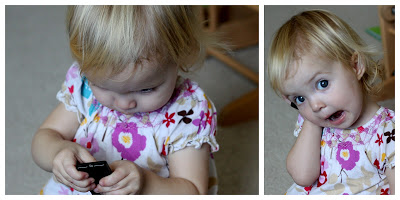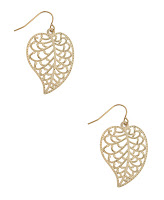 Finding a new place to buy eggs only a mile or two away. Why is it more fun to crack a blue egg into a pan than a regular white one?
Lunchtime walks with Ella and Bart. Oh glorious Texas weather (I am fearing for August already, if February is full of eighty degree days).
Merrick's blog. I love that she's posting almost every day now and how great her outfits always are. Plus, it's fun to see her photos pop up on Pinterest so often.
These earrings, which I've been wearing practically every day. $1.50? Hard to go wrong.
Ella learning to ask for "one more." If she had her way, she'd read twenty stories before bed each night. Perhaps she'll have more luck when Grancie comes in April.
A haircut, perhaps the first one in my life where I did not wait until the situation was extremely desperate before scheduling an appointment.