This post is part of a paid collaboration with Febreze ONE
For about a year, I had a beautiful bird-of-paradise plant in my office and I loved how alive it made it the room look.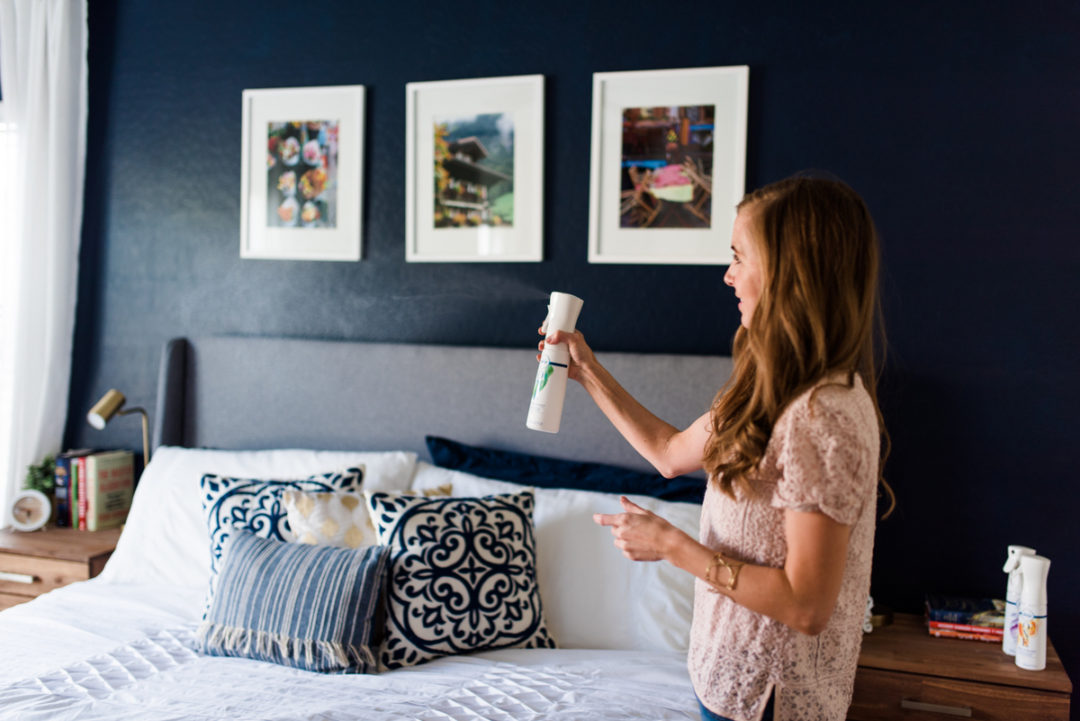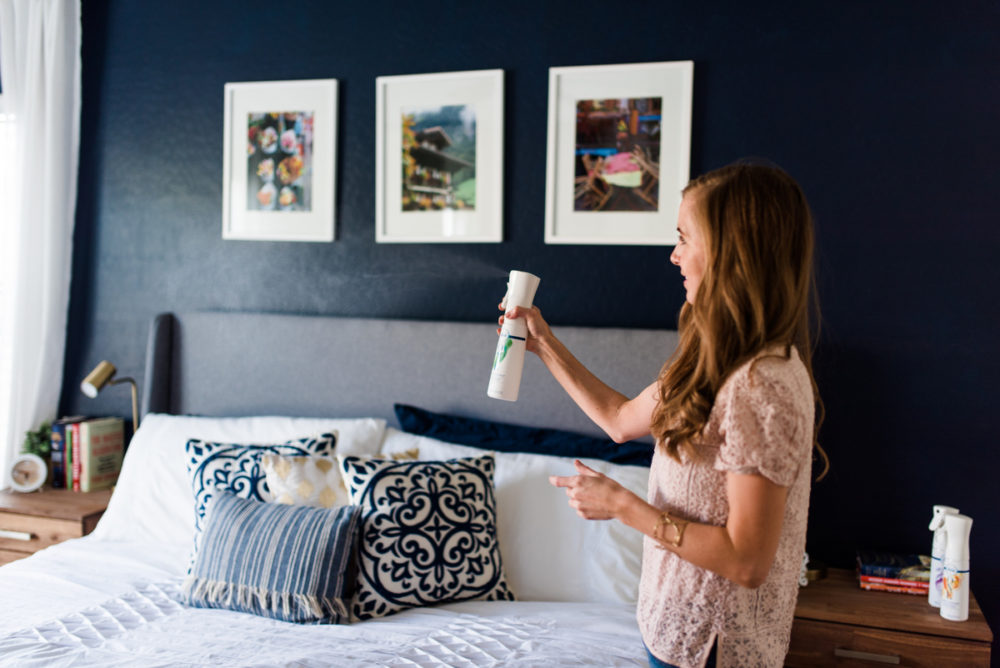 But then something happened last summer (I have no idea what) and it started to smell TERRIBLE.
It didn't seem to be dying, necessarily, so I hoped that the terrible smell would resolve itself and the plant would continue looking great in my office.
But after a week, I just couldn't stand it anymore. Just being in my office made me feel irate and grumpy and I couldn't concentrate on anything.
I didn't think smells had that much of an effect on me but this proved me utterly wrong.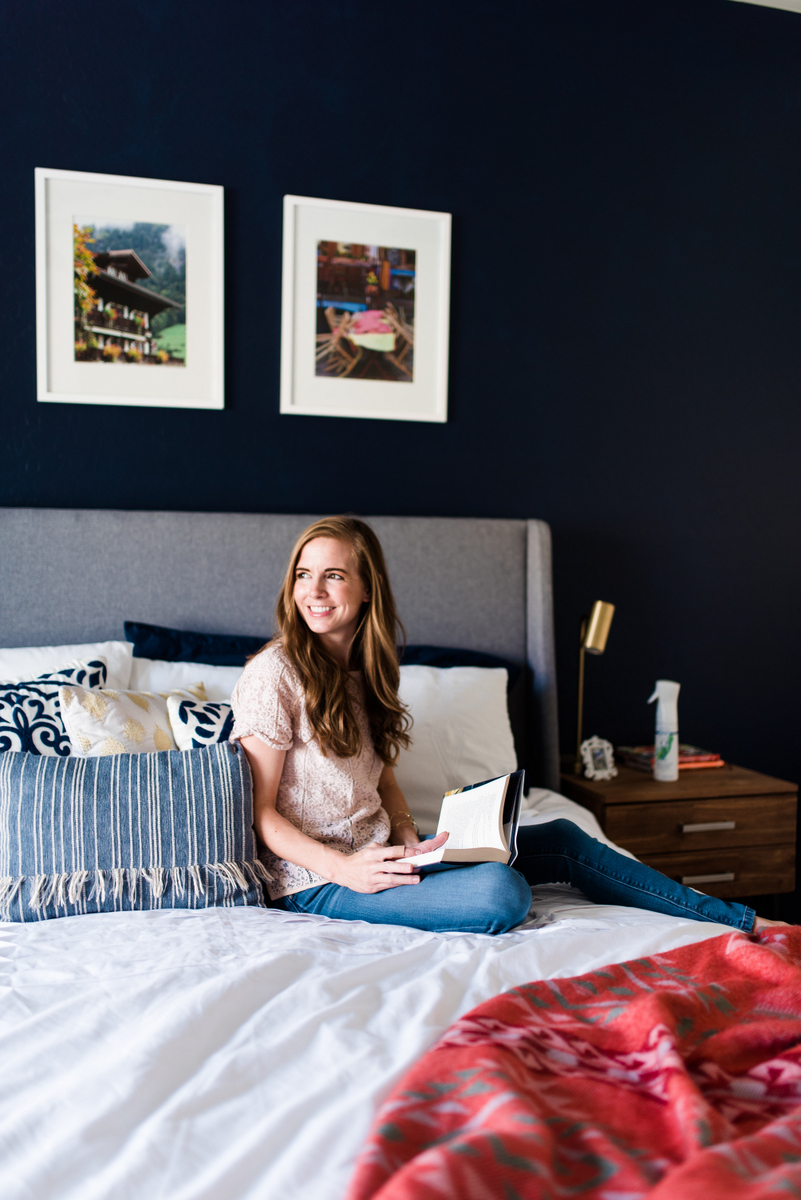 The moment that smelly plant was out of my office and relocated outdoors, I felt like my office was back to being somewhere I could focus and enjoy being.
It was such an eye opener to recognize that a pleasant smelling environment could put me a really good state of mind (and that a terrible smell would have the opposite affect).
Bart, on the other hand, has LONG known that smell makes a big difference to him.
When we were dating, he mentioned that he had a "super smeller" which I thought was a joke until I'd known him longer and discovered that he was very sensitive to smells.
He's always quicker to point out when the girls are due for a bath or notice if some food is starting to smell a little bit off.
He also is not a fan of strong smells even if they're good smells.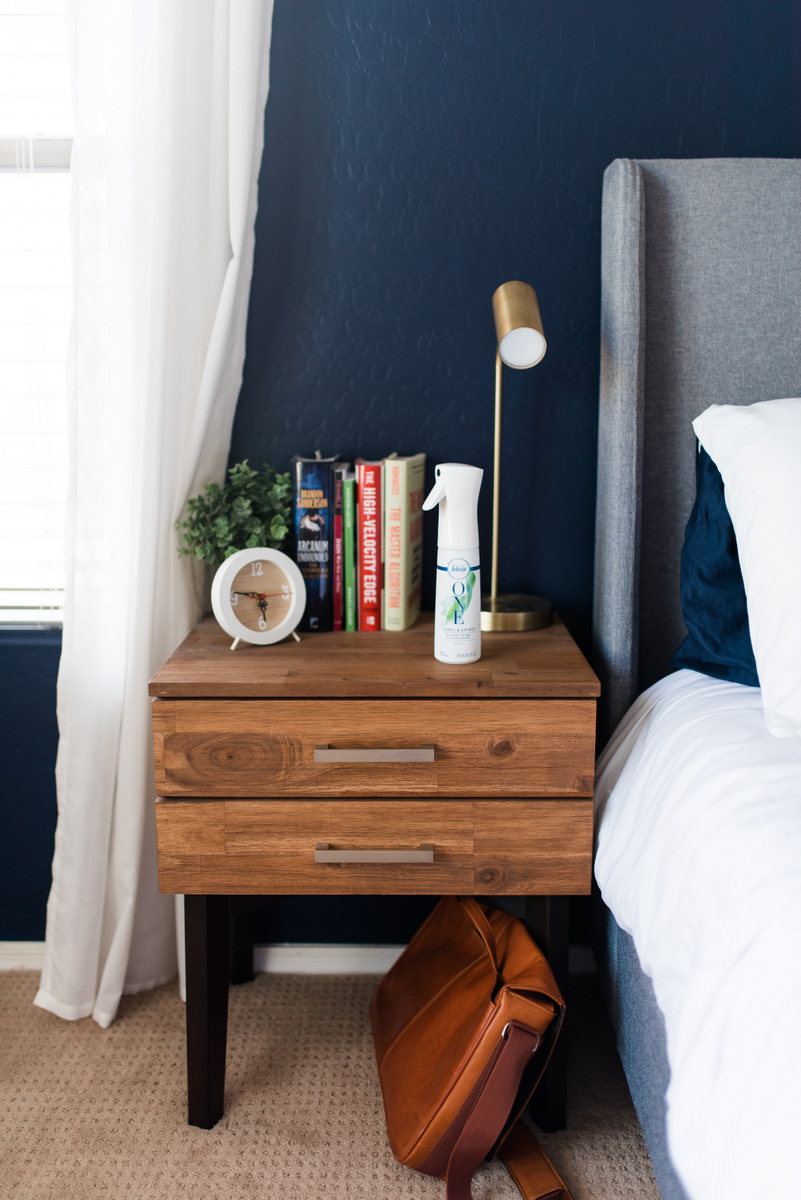 In the last year or so, I've become something of a candle fiend – I love the cozy feeling of burning one in my office while I work, especially on a gray day, or lighting one in the kitchen in the afternoon before I start working on dinner – but if Bart's home, he can only stand it for about an hour before he asks if he can put it out.
Same goes for air fresheners.
I always have them on hand, but Bart would rather just skip them since he feels like they're usually too heavy and overwhelming (I usually blame it on the fact that the girls LOVE to be the ones to spray them and they are a bit on the heavy-handed side).
And apparently he's not the only one who feels that way.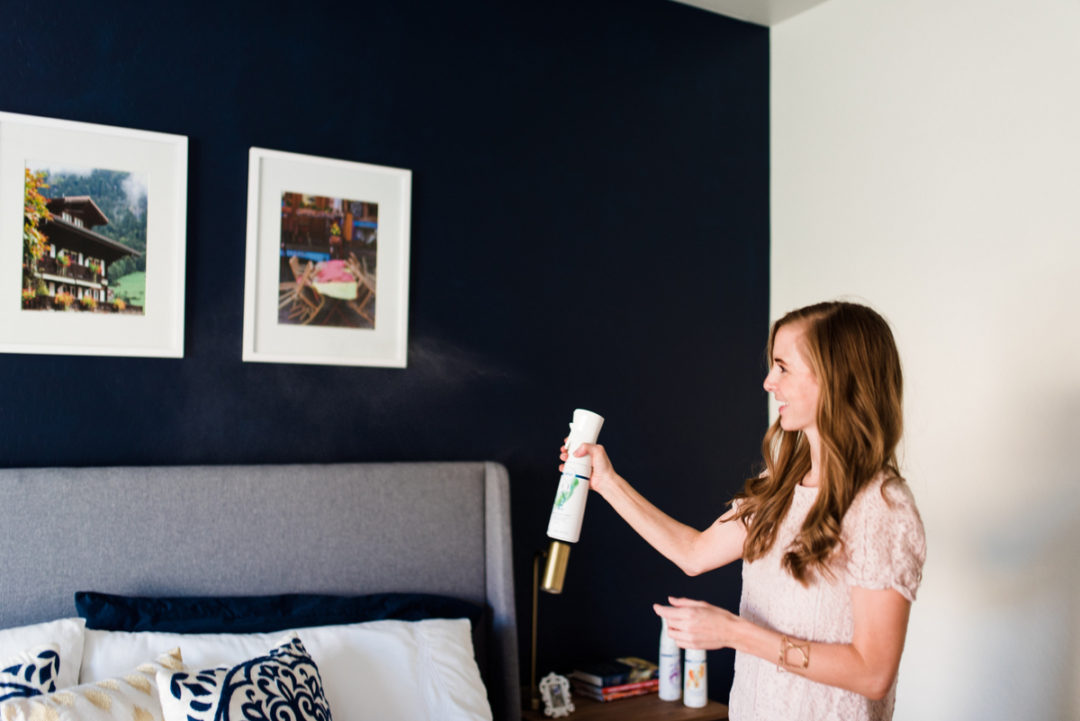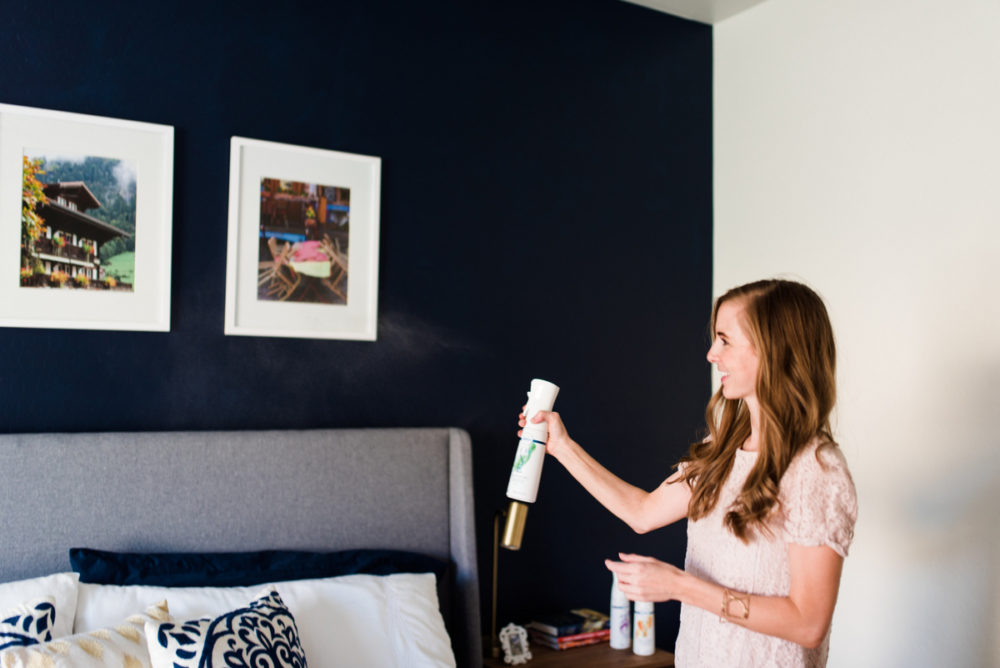 Febreze did a survey recently that found that more than 50% of Americans avoid strong aerosol air freshener spray, but that most of them (91%!) would be interested in one that was lighter, didn't have aerosol and wasn't filled with dyes and heavy perfumes.
Which is exactly what Febreze ONE is.
It's a lighter, fresher air product that doesn't use aerosol (it's got this cool pump that manually mists it instead of using aerosol). Plus, it's dye-free and doesn't have the same heavy perfume that most air fresheners use.
Even so, I was dubious if he'd really be a fan of Febreze ONE.
My mom was coming last week to watch the girls while we went on a cruise and so, as part of our Saturday cleaning before she arrived, I tested out the Bamboo Febreze ONE after I'd finished making our bed and vacuuming our bedroom.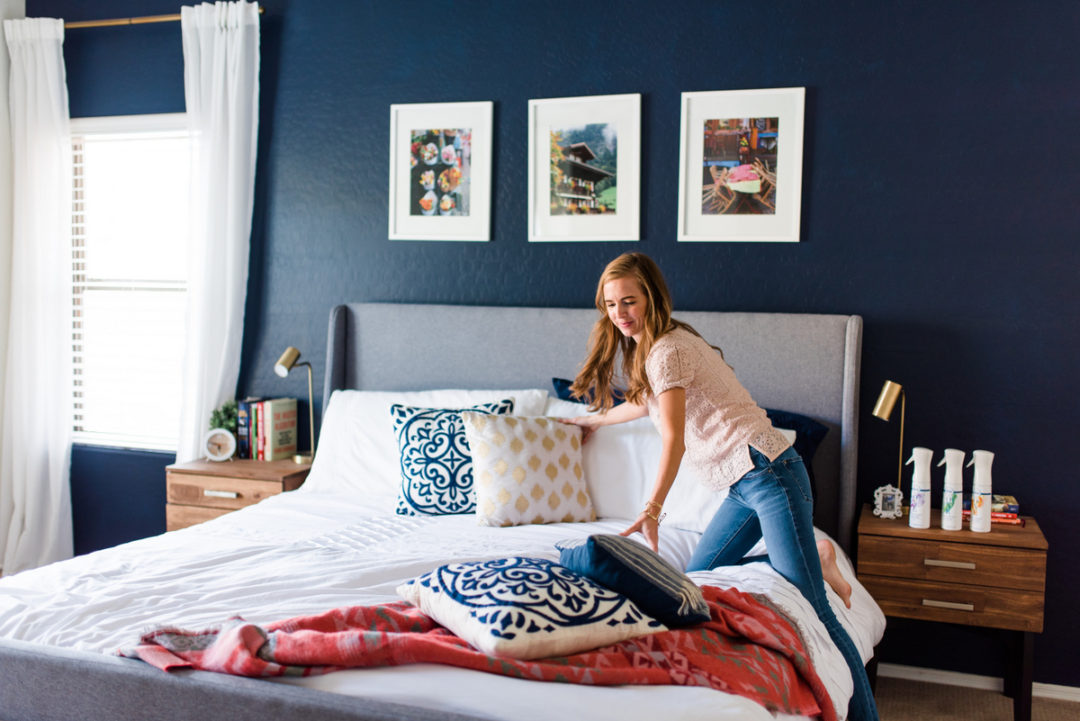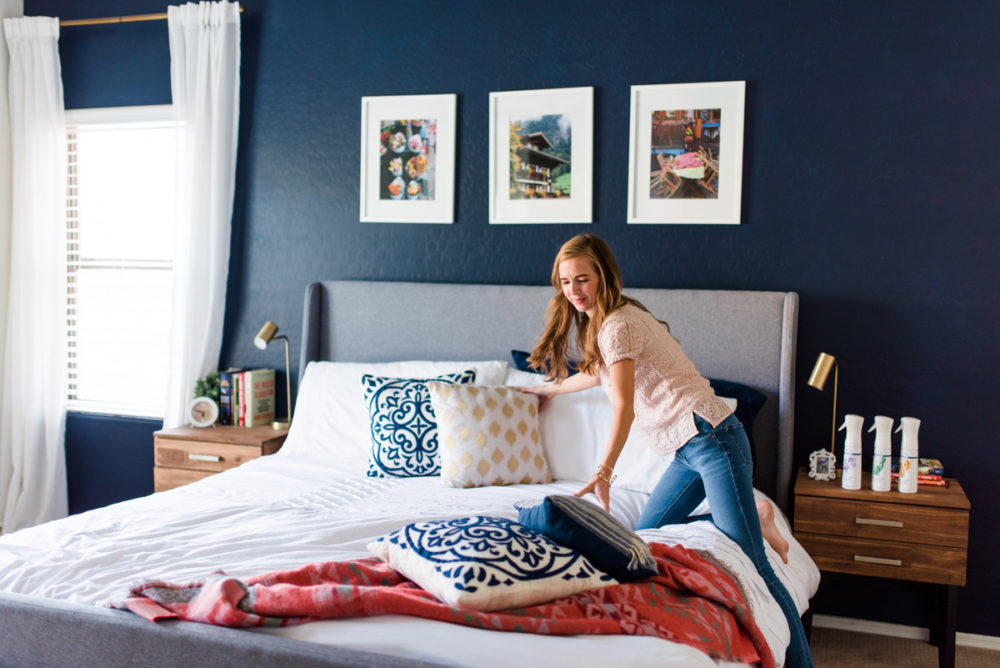 And . . . he liked it!
He walked all around our room sniffing and then sprayed a little himself and then pronounced, "You can keep using this."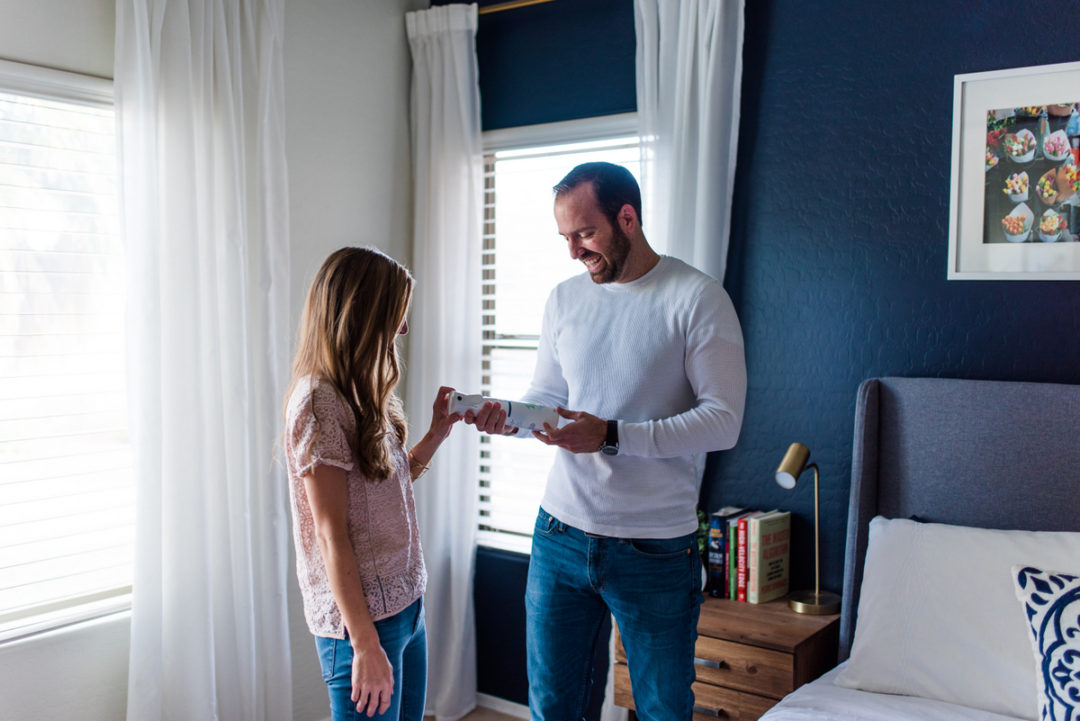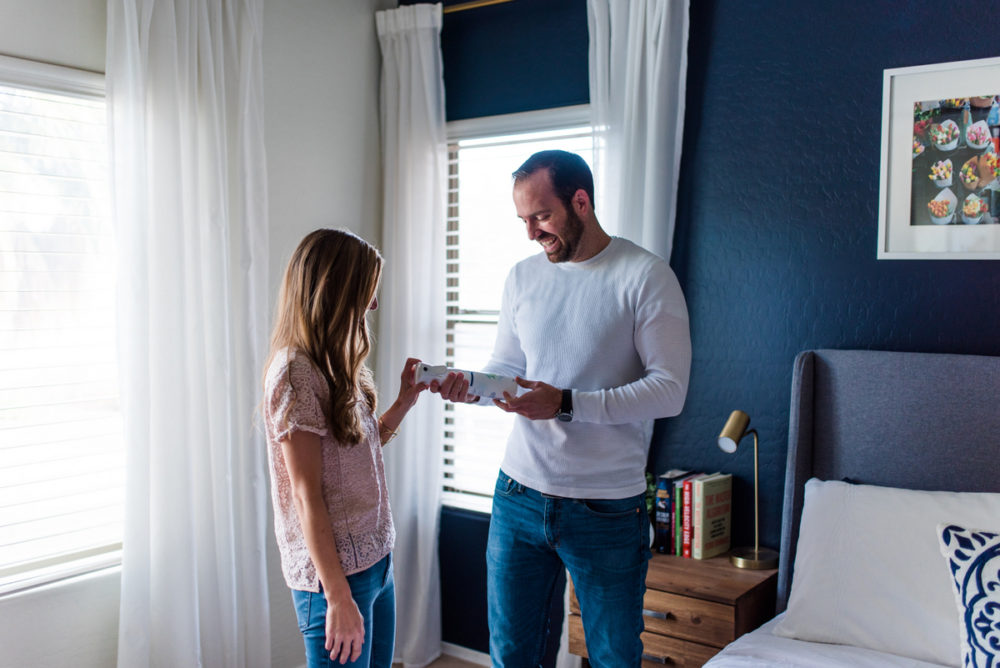 (I mean, I do what I want, but it's for sure a nice perk when it doesn't annoy him).
There are three different scents in the new Febreze ONE lineup and they're all nature-inspired, single-note scents, which makes them much less overwhelming or overpowering.
The Bamboo one is my favorite, but the Citrus and Orchid are also really good.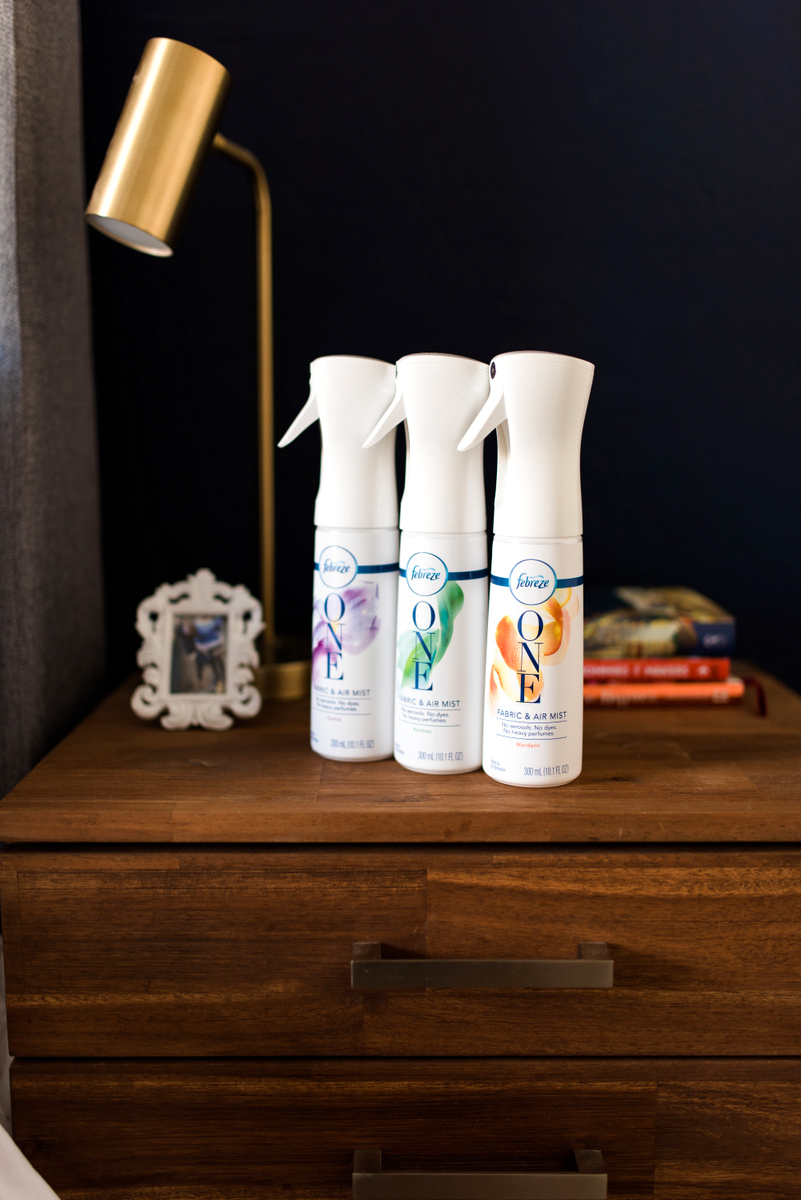 I also always love a product that's a multi-tasker (since multi-tasking is my favorite thing on the planet) and this one is both an air freshener AND fabric freshener and in both cases has the same odor eliminating power that Febreze is known for.
I'm delighted that Bart's a fan, but our girls are probably even MORE excited, since spraying these scents is basically better than a candy bar for them.
Good thing that they are refillable, since we're going to be going through a lot of this!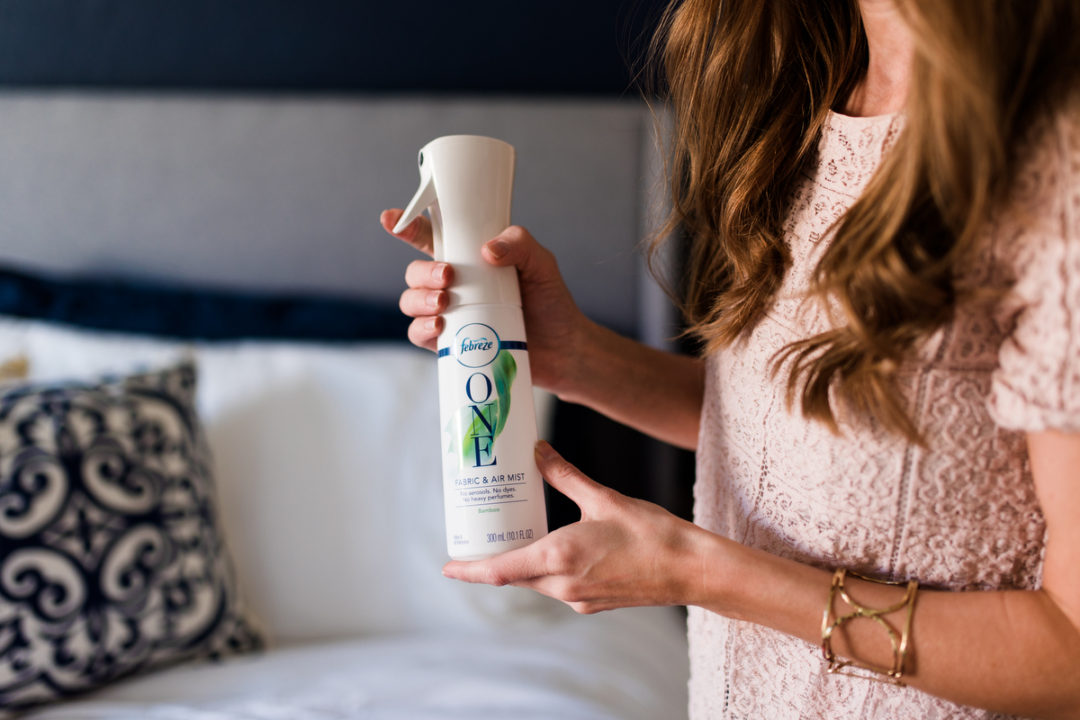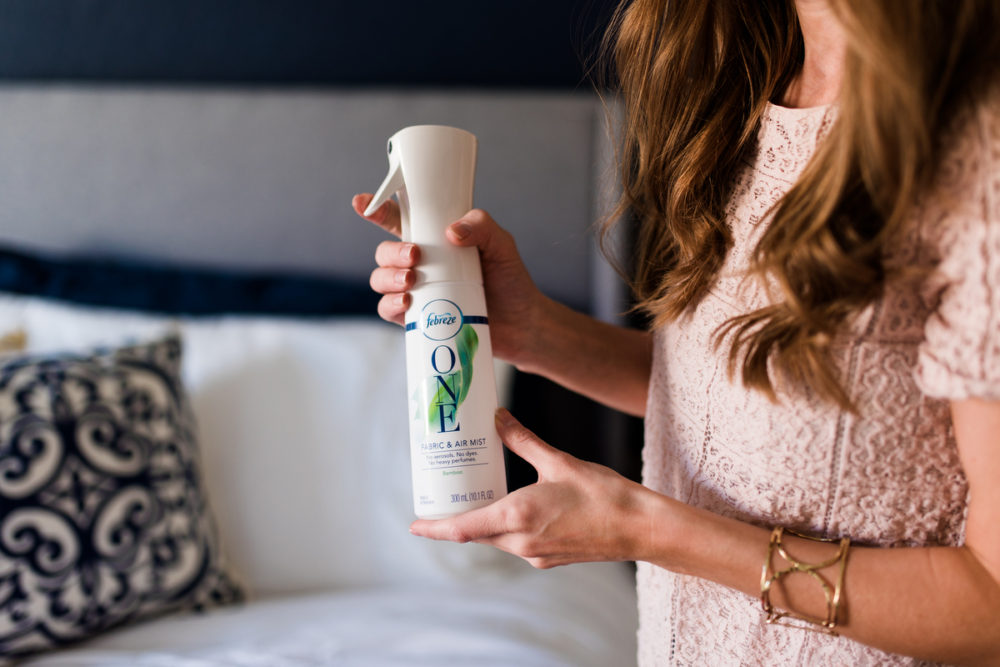 Photos by Christie Knight Photography