Ella officially starts sixth grade next week and is positively devastated that sixth grade is still elementary school for her.
(Somehow, she's convinced that middle school is going to be the most awesome experience of her life. I sincerely hope that it lives up to her expectations in another year).
As usual, she's been reading up a storm, including a lot on her Kindle because she can read in the dark while she was sharing a room with all three of her sisters while we lived at my in-laws.
Here are some books she's loved lately!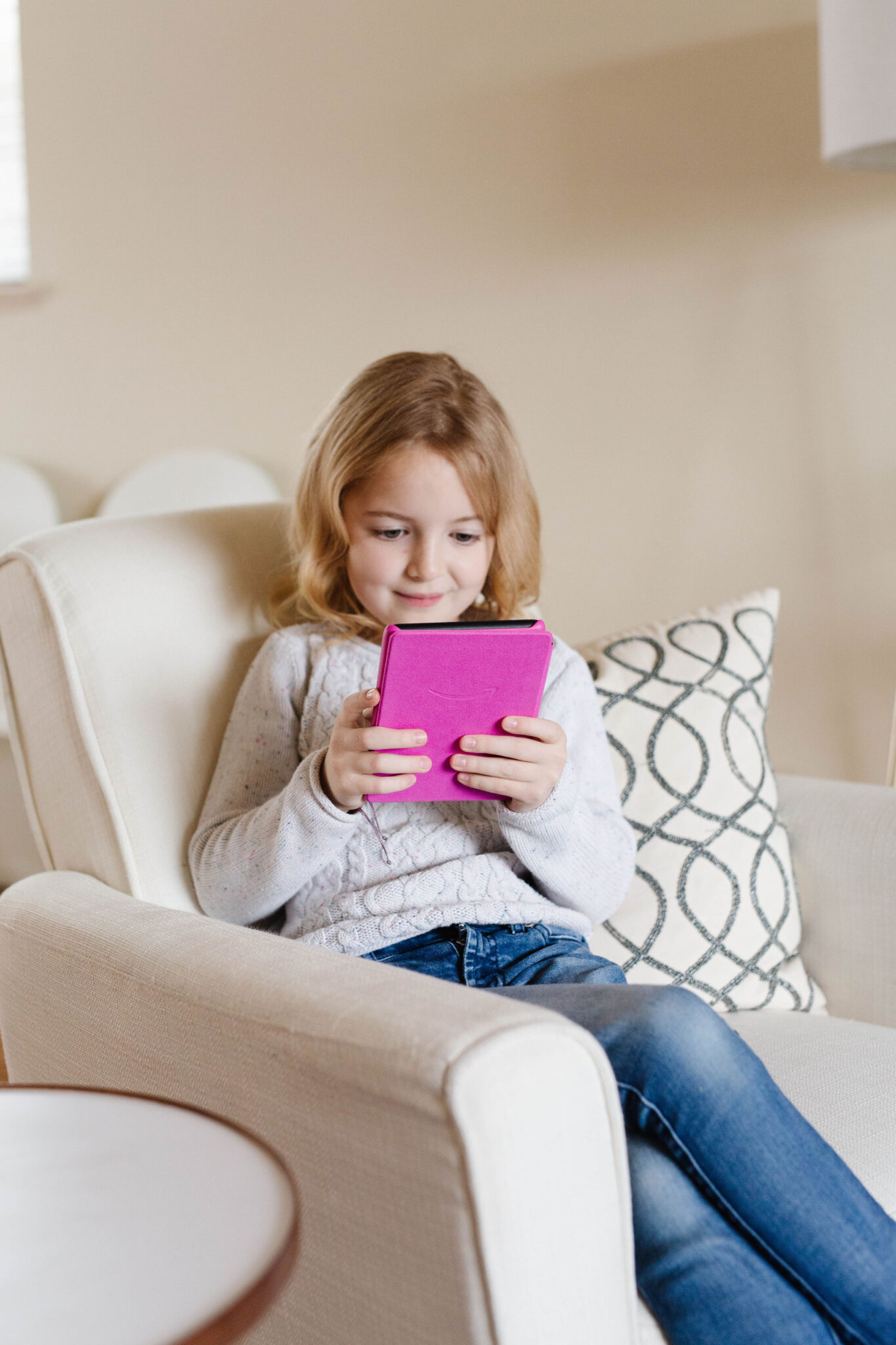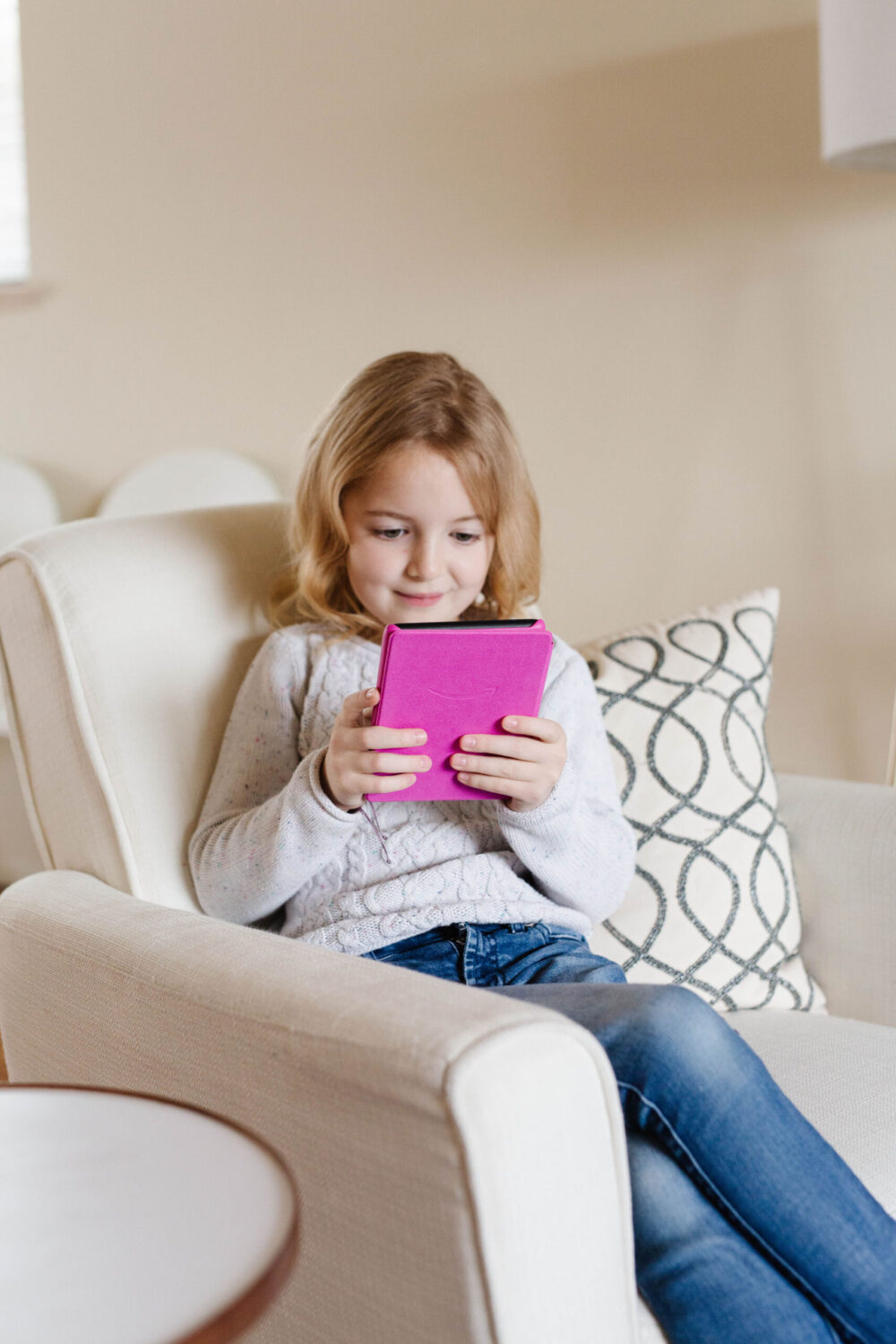 Five books from a fifth grade summer
A Wish in the Dark by Christina Soontornvat
384 pages
After I read her book, All Thirteen, and love love loved it, I knew I had to read her other book that won a Newbery Honor (having two books both be Newbery titles in one year is basically unheard of). This one is completely different from All Thirteen, which is non-fiction – it's a retelling of Les Mis set in a Thai-inspired fantasy world and it is SO GOOD.
What Ella has to say: My mom read this aloud to my sisters and me and it was really good. I liked the plot and I liked the characters. I really liked how it was a mix between realistic fiction and fantasy, which are both genres I like to read and it was an interesting combination of those two. It's fun to predict what is going to happen in this kind of book – at first you think you know what's going to happen but then you think, "Oh, I should have guessed that!"
Hardy Boys Graphic Novels by Scott Lobdell, illustrated by Paulo Henrique
96 pages
I don't know that I ever read a single Hardy Boys book growing up – I was more of a Nancy Drew girl myself – but it's been fun to watch Ella dive into this updated graphic novel series of the classic mysteries.
What Ella has to say: I really like the Hardy Boys. And I really like mysteries in general. And as I've mentioned many times, I REALLY like graphic novels. Honestly, I can't understand how some people don't like graphic novels – how can you not love graphic novels with your whole being? I really like their adventures and I think a lot of adventure/mystery/action books are more fun when you can see the characters in a graphic novel format.
Compass South by Hope Larson, illustrated by Rebecca Mock
224 pages
Set in New York City in the 1860s, twin brother and sister find themselves alone when their father disappears. They join a street gang but then get caught during a heist and it all goes downhill from there in this fast-paced graphic novel.
What Ella has to say: This was a really good book – it's about twins and they are orphans and they're part of a crime gang. All they have from their father who left is a compass and a pocket knife. They get caught and turn over the crime gang to the police and then see an ad in the newspaper for missing twins that sound a lot like them. They decide to pose as the missing twins and collect the reward. I liked the character development and I also liked how you see the plot unfold from multiple points of view.
The Christmas Genie by Dan Gutman
164 pages
On the last day of class before the holiday break, things go awry when a meteorite crashes through Mrs. Walter's fifth-grade classroom window. And even more amazing? A genie appears form the meteorite and will grant one wish for the class to share. That is IF they can agree on what that wish should be before the final bell rings.
What Ella has to say: This was kind of a funny, short book that was really fun to read. I liked how when the characters tell about their wishes, you can read the arguments for and against the wishes. I also love that there are a lot of illustrations (alllllmost like a graphic novel). I'm very for illustrations, in case you didn't know. I didn't love the ending of the book but I can't think of another way it could have ended.
Oracle – Sunken Earth by C.W. Trisef
288 pages
Ella came home from school after an author visit asking me about these books but it turns out the title "Oracle" has one million options on Amazon and . . . she couldn't remember the author's name. Eventually, she tracked them down and loved this story about Ret Cooper who has no memory of his past but DEFINITELY has some supernatural powers.
What Ella has to say: The author came to our school and they were selling his books and I wanted to buy them, but I didn't because I didn't have any money. Then I forgot the author's name and when I DID remember it, I couldn't find the the books at the library. Finally, I used some book credit to buy copies of the first three and . . . they sat on my shelf for a really long time. Then we unpacked everything in our new house and I saw them and remembered that I'd read the first two pages and so I read the rest of the book and it was REALLY good. I really liked the characters and I REALLY liked the plot. I finished the first one and now I've got to read the second one and the third one, and then I'll have to figure out how to get copies of the fourth, fifth, sixth, and seventh books.
IF YOU LIKED THIS LIST OF GOOD BOOKS FOR FIFTH GRADERS, YOU MIGHT LIKE THESE POSTS TOO: