If you've been following my blog for any amount of time, you know that I wear jeans basically every day.
It doesn't matter if it's 115 degrees or 15 degrees. Occasionally, if I really want to walk on the wild side, I wear a pair of denim cutoffs. Basically, variety is not my strong point.
So jeans are a place I'm willing to spend more money than in other places in my wardrobe because I know I'll get my money's worth out of them. I've basically sworn off cheap jeans and cheap shoes in the past year and my life is better for it (and my closet is much smaller for it too).
Earlier this year, I discovered Frame Denim which I'd never heard of before. They're a little more expensive than some other brands, but they instantly became my number one favorite brand.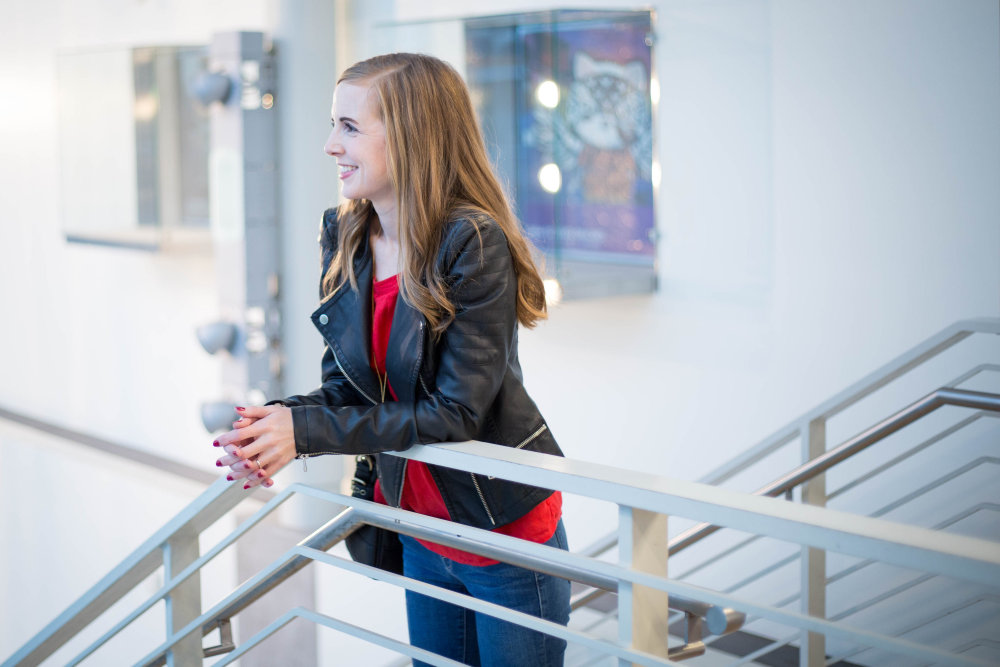 They're the perfect length, they're ridiculously comfortable, and I only wash them because they get smeared with small peanut butter-y fingers – they never lose their shape or get saggy.
I've tried a bunch of different designer jean brands in the last year, and no other brand has been as fantastic as Frame (not that this has stopped me from trying on endless pair of jeans in other brands).
Scoop NYC has a good collection of Frame jeans in a bunch of different washes and styles (I have my eye on this pair of black distressed jeans because I have own zero jeans that are either black or distressed), plus a really nicely curated collection of other clothing.
Embarrassingly, the only other pair of pants I feel as passionately about are pajama pants. You'd think I'd be less picky about pants that I never wear outside the house, but incredibly I'm even MORE picky discerning about those than I am about jeans. (Joggers for life!)
But then, I put on my pajamas at about 7:15 every night, so I actually spend more time wearing pajamas than I do jeans.