Summer reading is the best kind of reading, isn't it? I love this time of year so much – reading by the pool, listening to audiobooks when I'm running, or just hanging out on the back patio.
Here's what I'm reading right now: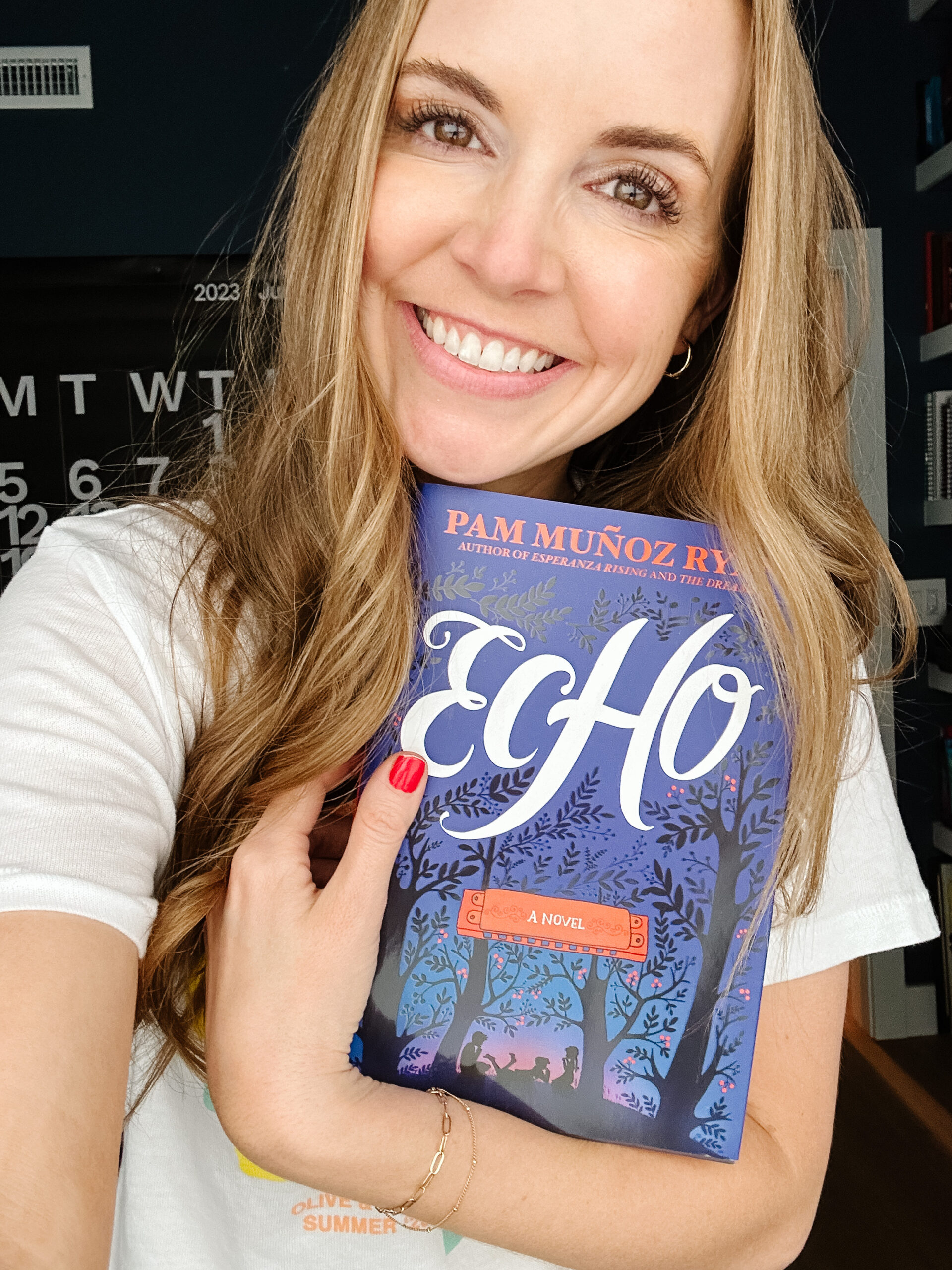 4 books I'm reading right now
The Emotional Lives of Teenagers: Raising Connected, Capable, and Compassionate Adolescents by Lisa Damour Ph.D.
This title was on my list of books to read this summer and I just started it over the weekend – it's terrific! Two pages in, I was already closing the book to tell Bart about the interesting things I was reading and learning (also, how will I have a teenager next month?!).
Hide and Geek by T. P. Jagger
This one definitely has Mr. Lemoncello vibes and I'm reading it aloud to my girls right now. In the summer, we miss a lot more evenings of reading because we have other things going on until late, but we're making steady progress through this riddle/mystery read and we're all really enjoying it!
Yellowface by R. F. Kuang 
I'm seeing this book EVERYWHERE and when I spotted it on Scribd, it was an easy "yes" to start listening.  Juniper (who is white) has a Chinese American frenemy – Athena – who is CRUSHING it on the literary scene. When Athena dies in a freak accident in front of Juniper, Juniper takes Athena's first-draft manuscript and over the next few months edits it and then publishes it as her own work. What could possibly go wrong? This one absorbed me from the first moments of the audio.
Echo by Pam Muñoz Ryan
In the summer, I like to choose middle grade or YA novels for Everyday Reading Book Club and this is June's pick- I'm loving re-visiting it! Echo is such a spectacular middle grade book that follows four different narrators through different periods of history with a whisper of magical realism in it. Magical realism doesn't always work for me but this one? I'm all in. Definitely pick up the audio version – it is a masterpiece. (Full review here)
And here's what my team is reading!
analese
Wrong Place Wrong Time by Gillian McAllister
The book starts out with Jen waiting for her son, who is past curfew, to get home. As she sees him walking down the sidewalk she is relieved, until she sees another man walking toward him. Before she knows it, her brilliant, funny teenage son stabs the other man right there on the street. From this point forward, Jen wakes up in the past. She is stuck in a constant time loop and has no how it happened, how to get it to stop and if she possibly has a chance to stop her son from murdering someone in the future.
Jennifer
The Penderwicks in Spring by Jeanne Birdsall 
This is the fourth book in the Penderwicks series that I am reading to my daughter (she's five). This is the first longer chapter book series that has caught her interest and it is so much fun to read together! These books have such a classic feel to them even though they are a little more modern. It has been fun to really get to know the characters and see them grow up. I love hearing my daughter's observations on the characters and I really see this as new chapter (pun intended) in our read aloud sessions! The first book is still definitely my favorite so if you're interested you should start there.
Kelsey
As Bright as Heaven by Susan Meissner
This has been on my TBR list and I finally got around to reading it. I love historical fiction and was excited to read this book about the 1918 Spanish Flu in Philadelphia (especially after living through a pandemic of our own). When life changes brought the Bright family to bustling Philadelphia, they could not foresee how their lives would change. Amidst a raging war and a worldwide pandemic, life as they knew it would never be the same.
IF YOU LIKED THIS list of what MY TEAM AND I ARE CURRENTLY READING, YOU MIGHT ALSO LIKE THESE OTHER POSTS: