Creativebug is a massive online library of creative and artistic classes for kids and adults. Right now you can get 3 months of access for ONE DOLLAR!
Have you heard of Creativebug?

What is Creativebug?
It's an incredible online library of creative classes, from art to sewing, quilting to baking, jewelry making to canning.
I heard about it earlier this year but didn't sign up for it until fall when the days started getting much shorter and the cool weather started coming in and I started needing some fun ways to keep my girls entertained (and myself after they were in bed).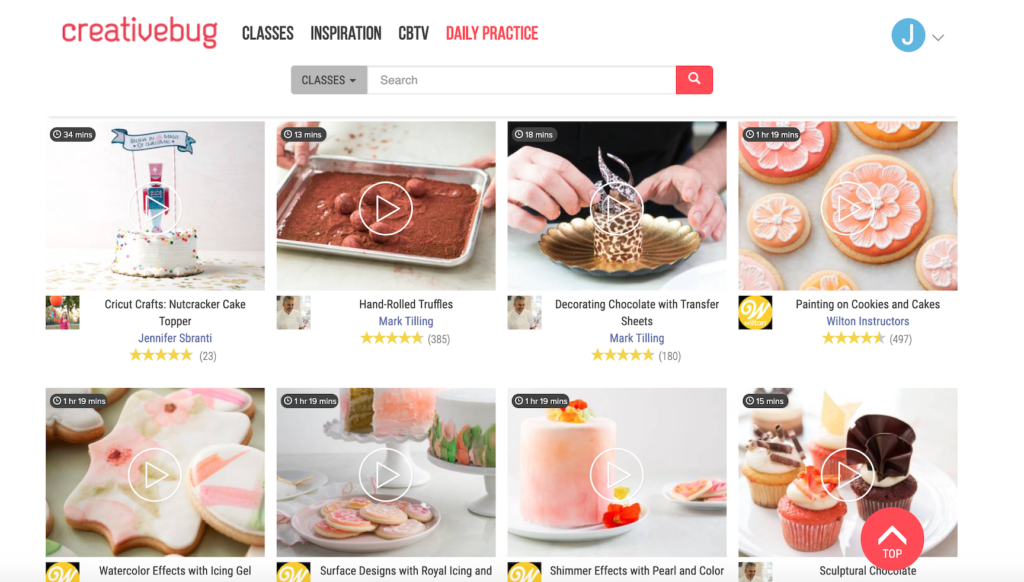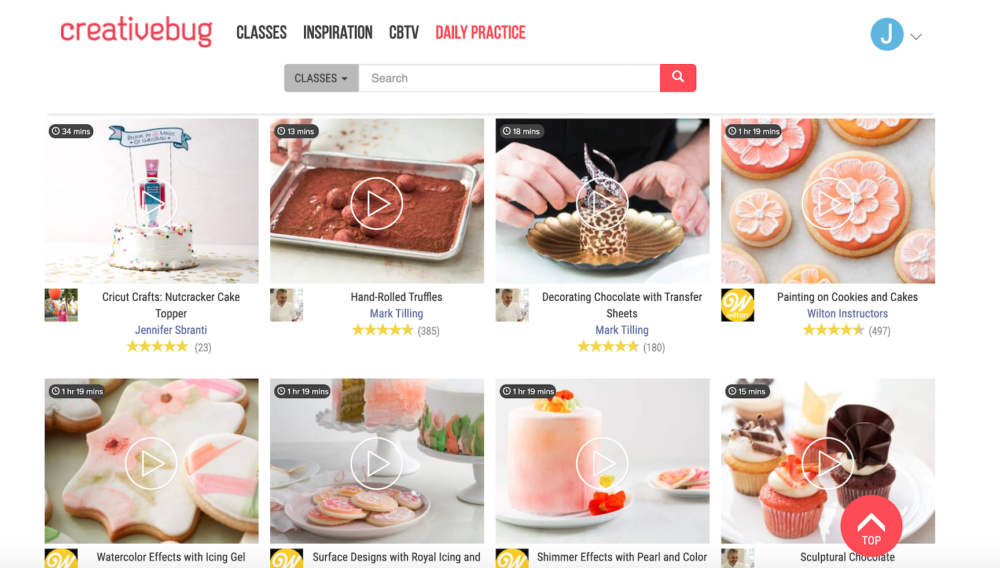 I always try to find ways to spend quality time with my girls that's fun for them AND for me – I don't believe in suffering through together time if I don't have to.
And crafts and hands-on projects are such great de-stressers for me and one of their favorite things to do, especially in the winter.
So Creativebug was a great solution for our family.
Oh, and also?
There was such a good deal I couldn't resist.
An annual membership that gives you access to alllllll the classes on Creativebug is usually just under $100.
But right now, it's ONE DOLLAR for a 3 month membership.
They also have classes organized by holidays (look at some of these fun Halloween ones that would be perfect for this coming week, especially if you're not going trick-or-treating and need some fun projects to do at home!).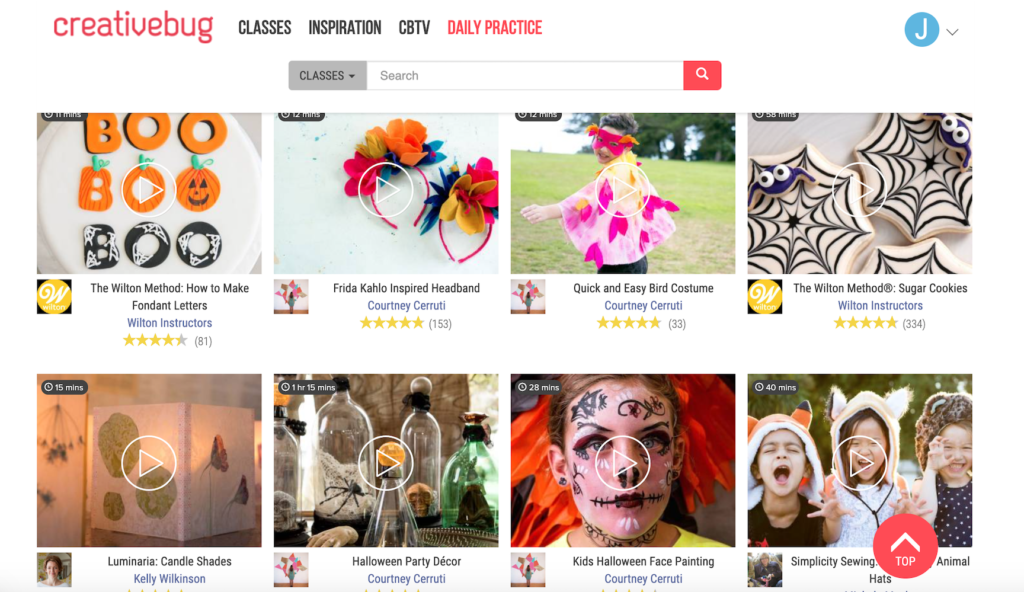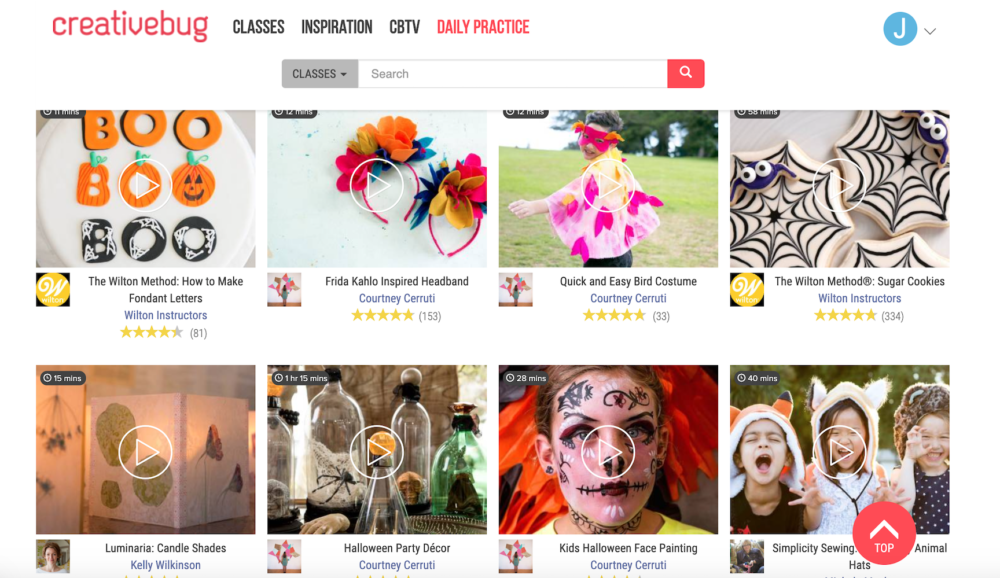 Creativebug also offers Daily Practice, which are 5-10 minute daily videos with creative exercises and projects to keep your creative skills sharp and give you a jolt of creativity with just a few minutes a day.
If you try it out, let me know and share your favorite classes – I'd love to do more of them with my girls this winter.
It's such a great deal, I'd hate for anyone to miss it!
IF YOU LIKED THIS POST ABOUT creativebug, YOU MIGHT LIKE THESE POSTS TOO: